It wouldn't be hard to find the best country pubs in Tasmania – they're everywhere. Although the island state is still far too often overlooked for bucket list Aussie road trips, in favour of states like South Australian, New South Wales and Victoria, one long sojourn around Tassie will have you frothing on the amount of quality watering holes dotted around the island.
Convict-built taverns? Check. Wilderness pubs surrounded by waterfalls? Check. Postcard-perfect inns with some of the most mind-blowing views in Australia? That's just about every pub in Tasmania, some so good that even local farm animals have been known to enjoy a cheeky brewskie or two.
Take note of the following 11 best country pubs in Tasmania for your next drive around the state.
---
---
---
Weldborough Hotel, Weldborough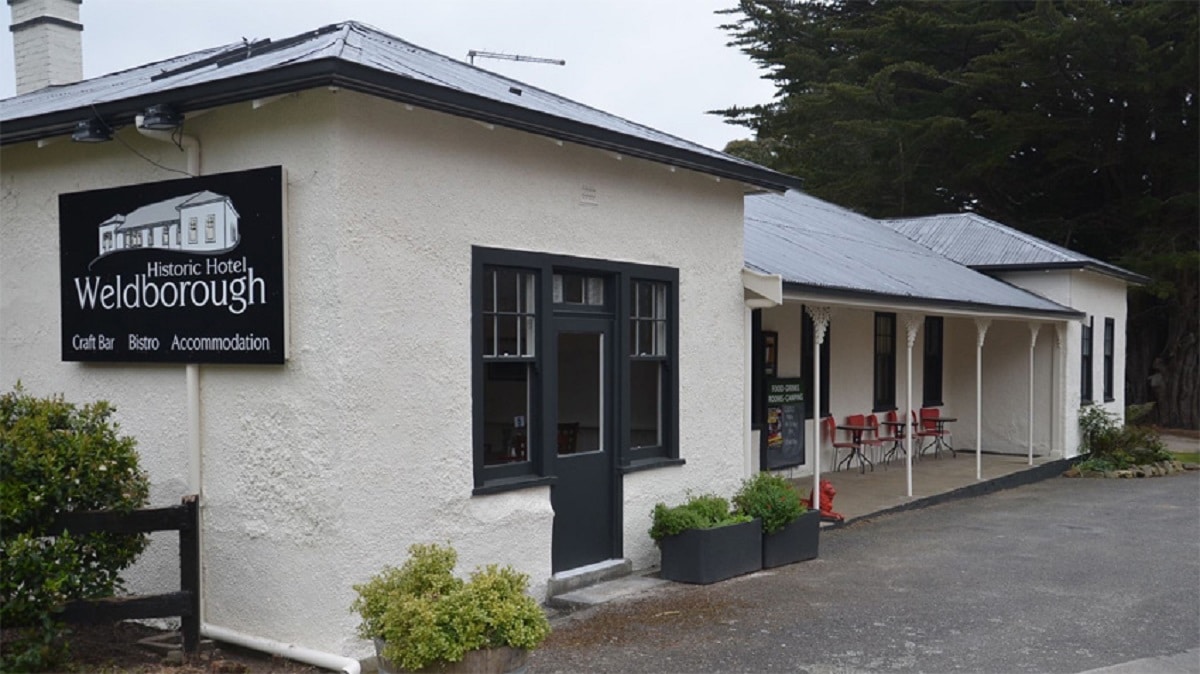 Craft is king at the Weldborough Hotel, perched in a small village that's surrounded by beastly ferns and feels like a genuine escape from society. The original venue was built back in 1876 but had to be rebuilt in the 1920s following a destructive fire. Now the place is an homage to Tasmania's famously crisp and fresh produce, mostly across beers and ciders best enjoyed after a hike around the nearby Blue Tier Forest Reserve. There's some decent accommodation here too, so you won't have to drive all the way for just a few hours of glory.
Address: 29722 Tasman Highway, Weldborough
Contact: (03) 6354 2223
Pub in the Paddock, Pyengana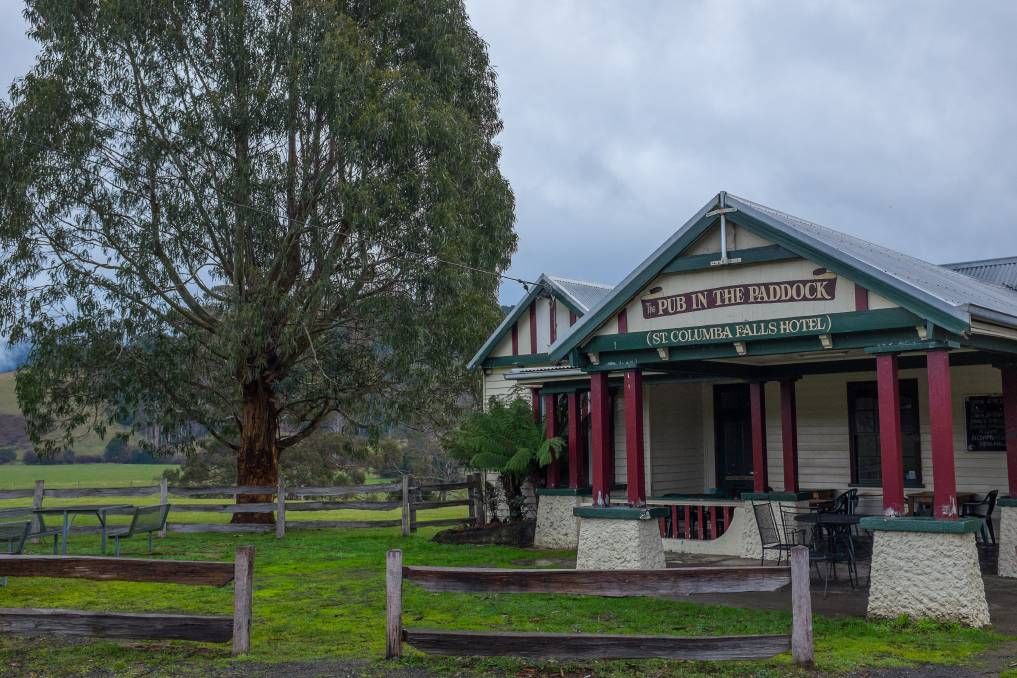 Since it was first licensed in 1880, The Pub in the Paddock has been a rural Tasmania icon that very few can match, both in terms of location – find it between a rainforest and expansive farmland – and a few unique factors. Most unique? That'd be Priscilla the Drinking Pig, who does as her name says exactly. Punters can simply rock up, buy a specially-watered down beer and share a cold one with the ol' squealer. There's some cheap and cheerful accommodation here as well, so if you want a break from the road and soak up genuine farm life in between cracking open some local brews at the bar.
Address: 250 St Columba Falls Road, Pyengana
Contact: (03) 6373 6121
Bridge Hotel, Forth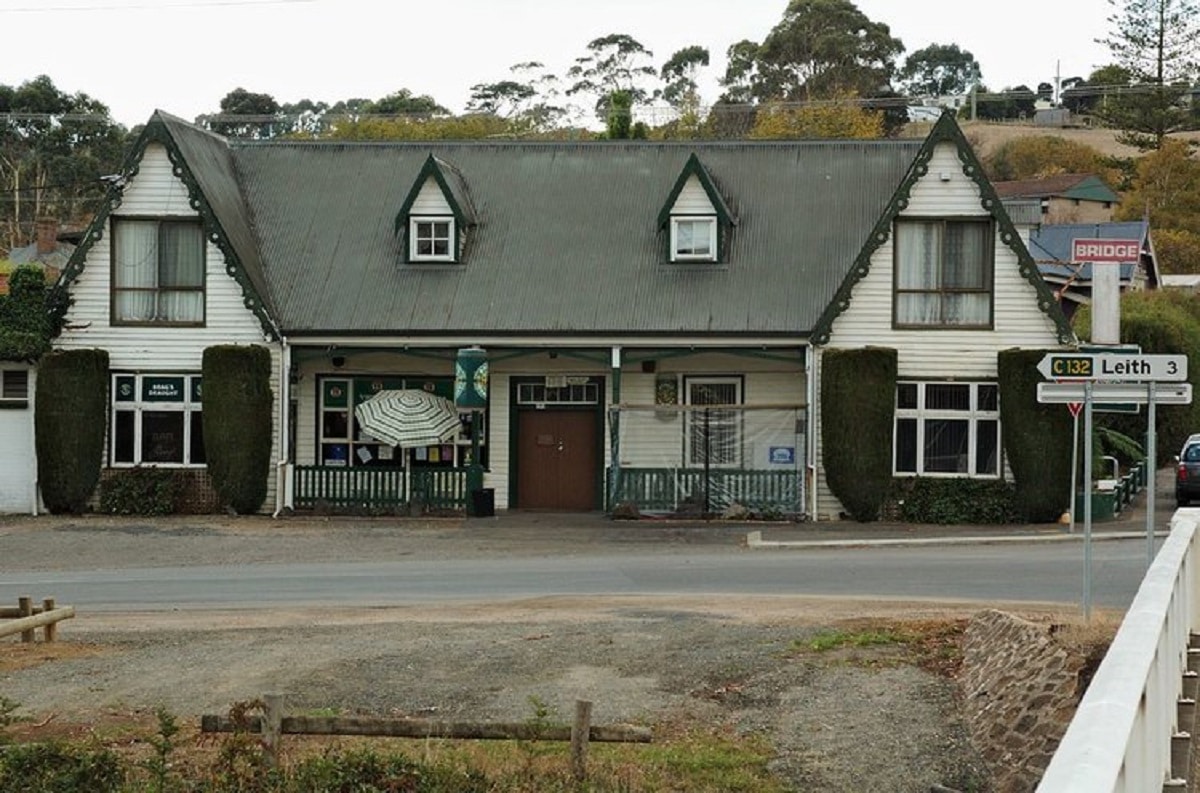 A major drawcard for the historic town of Forth, Bridge Hotel dates back to 1872 and is one of the longest continually running establishments on the island. Given the building's proximity to Forth River, Bridge Hotel is at its best during the day, where locals drink Tasmanian craft beer in the breeze in between ducking inside for some live music. The pub is best known for the annual (not counting 2020) Forth Valley Blues Festival in March, so if you're looking to time a visit, that's the best time to go.
Address: 393 Leith Road, Forth
Contact: (03) 6428 2239
Man O' Ross Hotel, Ross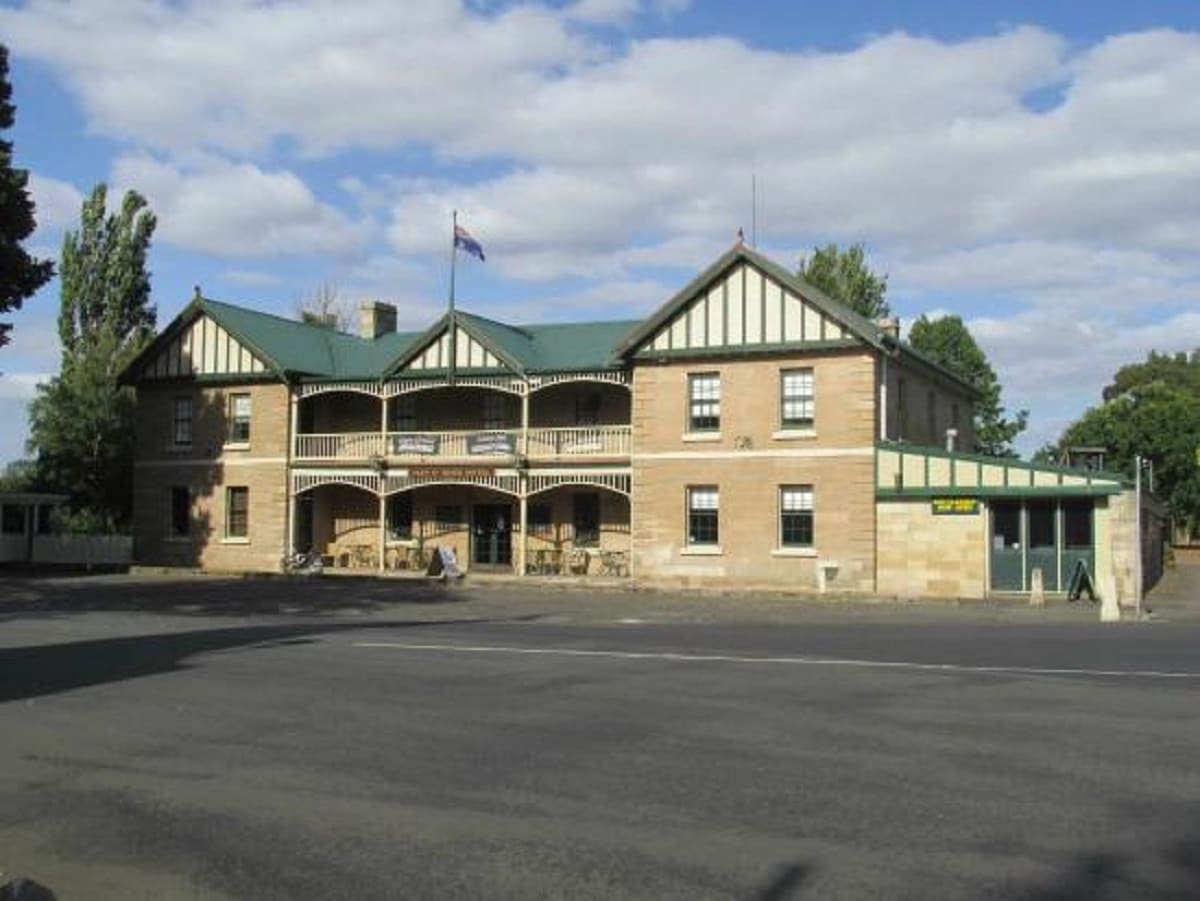 This sandstone pub was hand built by convicts back in the mid-1830s, positioning it as one of the classic examples of Tasmanian heritage buildings in a small town most known for its bridge and military history. Ross has long been a quintessential stop for road trips across the state, so a visit to this hub of Tasmanian wines, cheap accommodation and draught beer is a must.
---
---
Address: 35 Church Street, Ross
Contact: (03) 6381 5445
Clarendon Arms, Evandale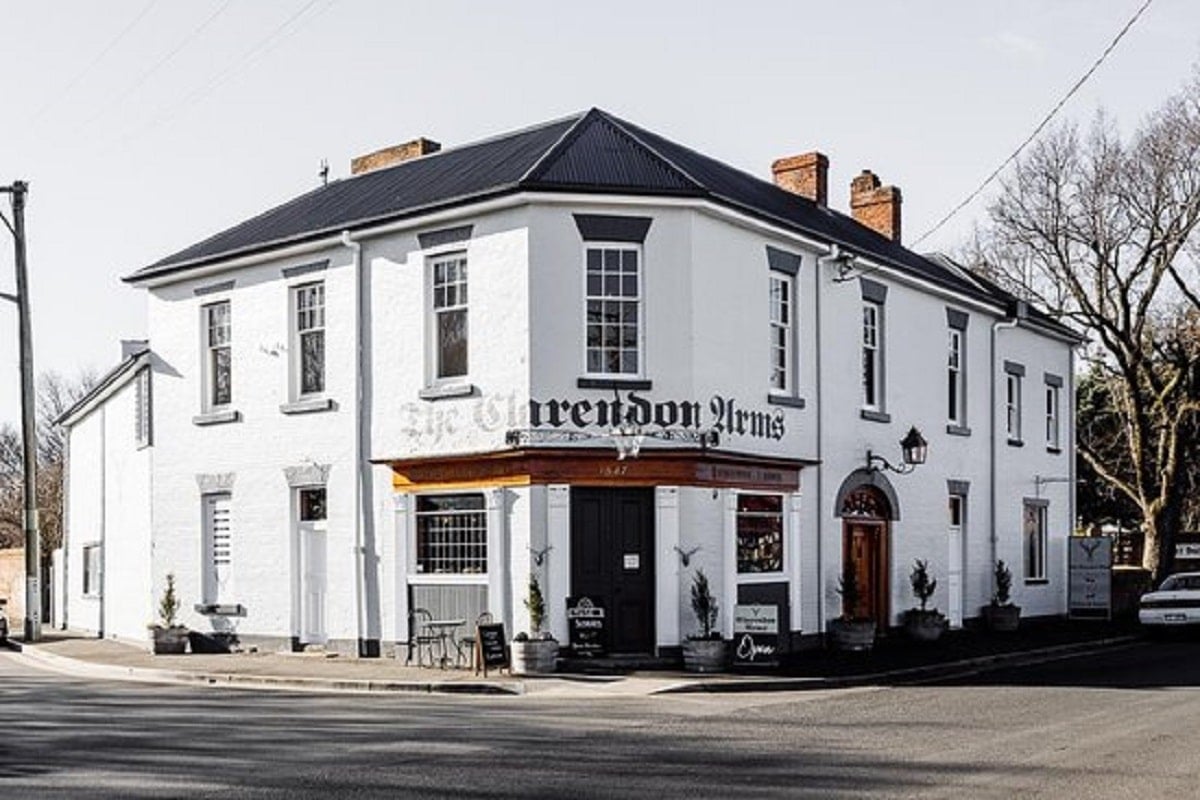 Just outside of Launceston you'll find the head-turning town of Evandale, a small locale that isn't short on historic buildings. There's only two pubs in town, with the best being Clarendon Arms Hotel, built in a classic style with open wood fireplaces and a sizable beer garden. A recent refocus on dining has seen a few ongoing changes hit the kitchen here, so if you're looking for something a bit better than your average pub meal, consider this one of the best country pubs in Tasmania.
Address: 11 Russell Street, Evandale
Contact: (03) 6391 8181
The Bischoff Hotel, Waratah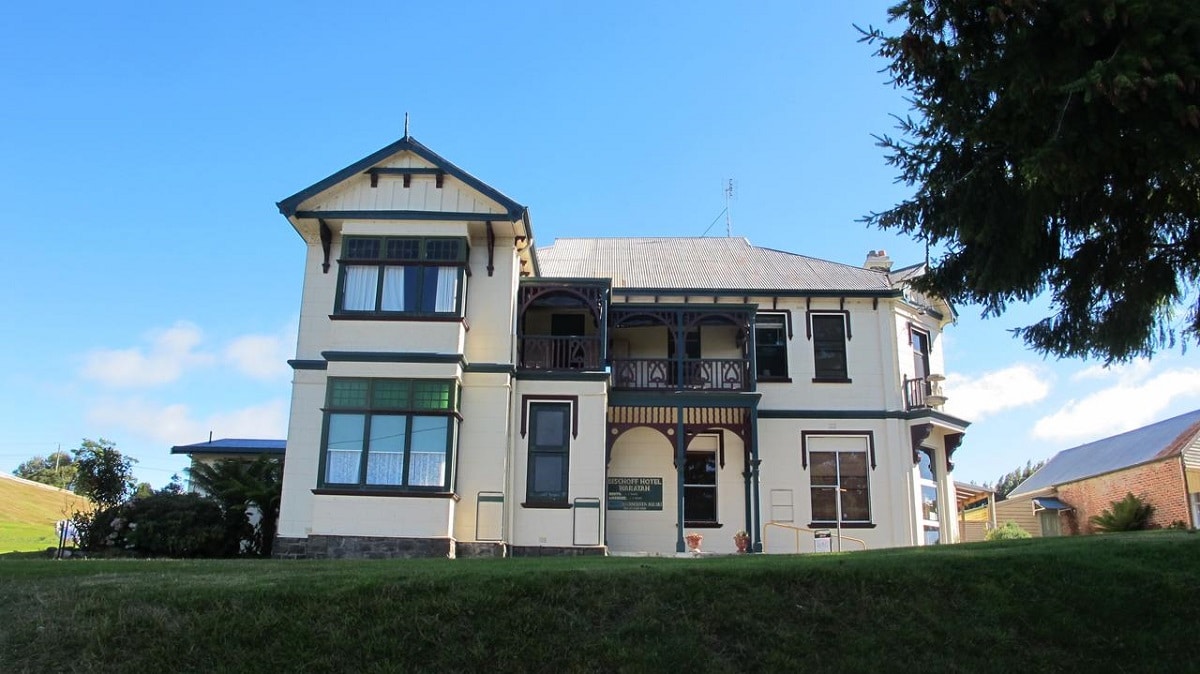 Immersed in wilderness and waterfalls, The Bischoff Hotel is an idyllic way to experience rural Tasmania. Whether your visit looks like a quick swig stop or a night in one of 19 hotel rooms, not many pub experiences can offer you a side of thunderous waterfalls to go with that classic combo of tucker and a cold one.
Address: 20 Main Street, Waratah
Contact: (03) 6435 0614
Castle Hotel, Bothwell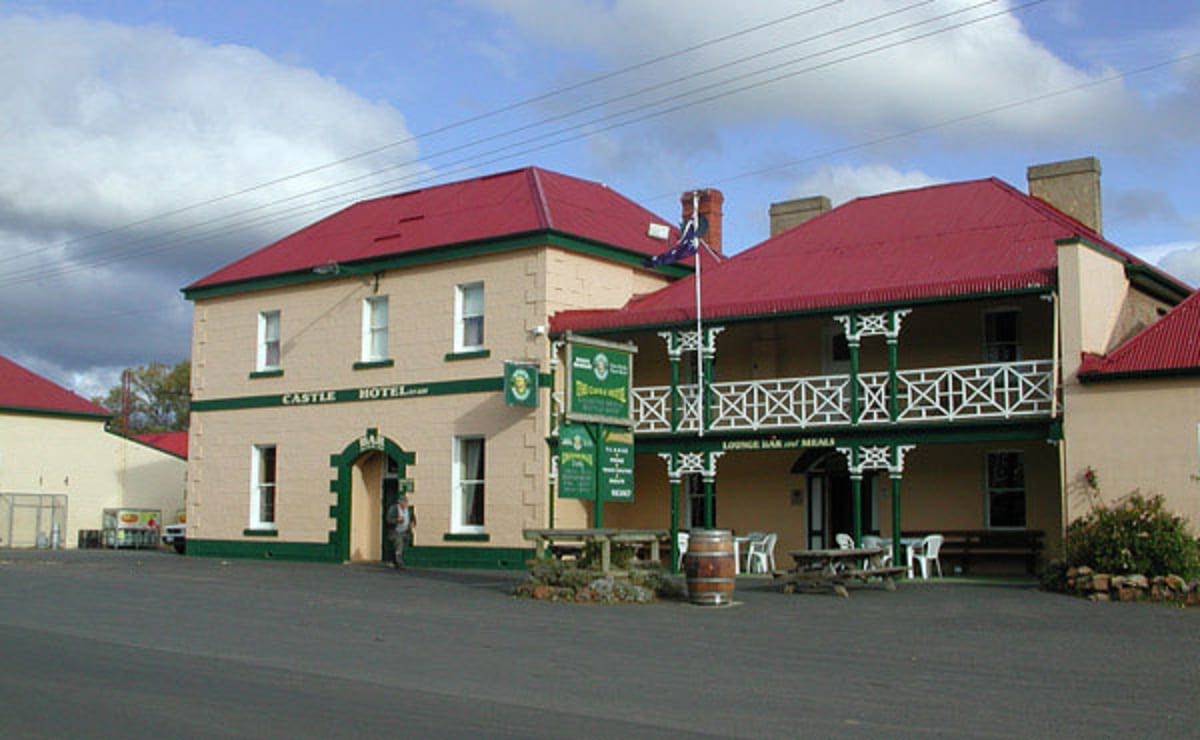 Break on out of the city and head straight to the heritage town of Bothwell if you want to grab a drink in this treasured Colonial-style pub. Most stop off here on their way to Australia's oldest golf course, Ratho Farm, so the staff here are used to welcoming people with gregarious country hospitality and hearty pub grub. The venue was completed in 1829 and is the oldest continuously licensed hotel in Australia, with a good list of beers and modest accommodation.
Address: 14 Patrick Street, Bothwell
Contact: (03) 6259 5502
Oyster Cove Inn, Kettering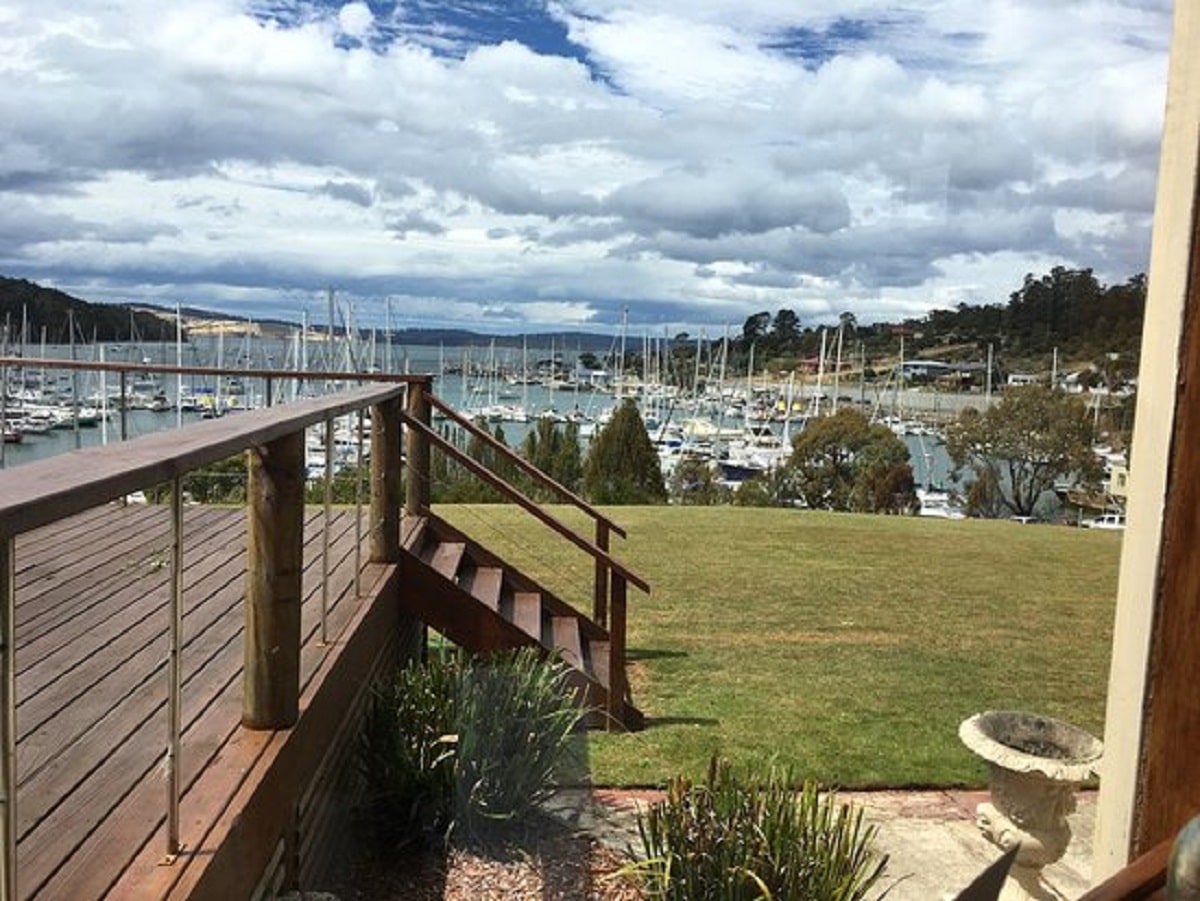 With a huge deck overlooking Oyster Cove Marina and the famous D'Entrecasteaux Channel, it's just as tempting to grab a beer outside as it is by the log fire inside this cosy pub. Oyster Cove Inn is the key to a successful vacation to this popular part of Tassie, which is probably why scoring the prime tables here requires a bit of pre-planning (or just luck).

Address: 1 Ferry Road, Kettering
Contact: (03) 6267 4446
---
---
Bush Inn, New Norfolk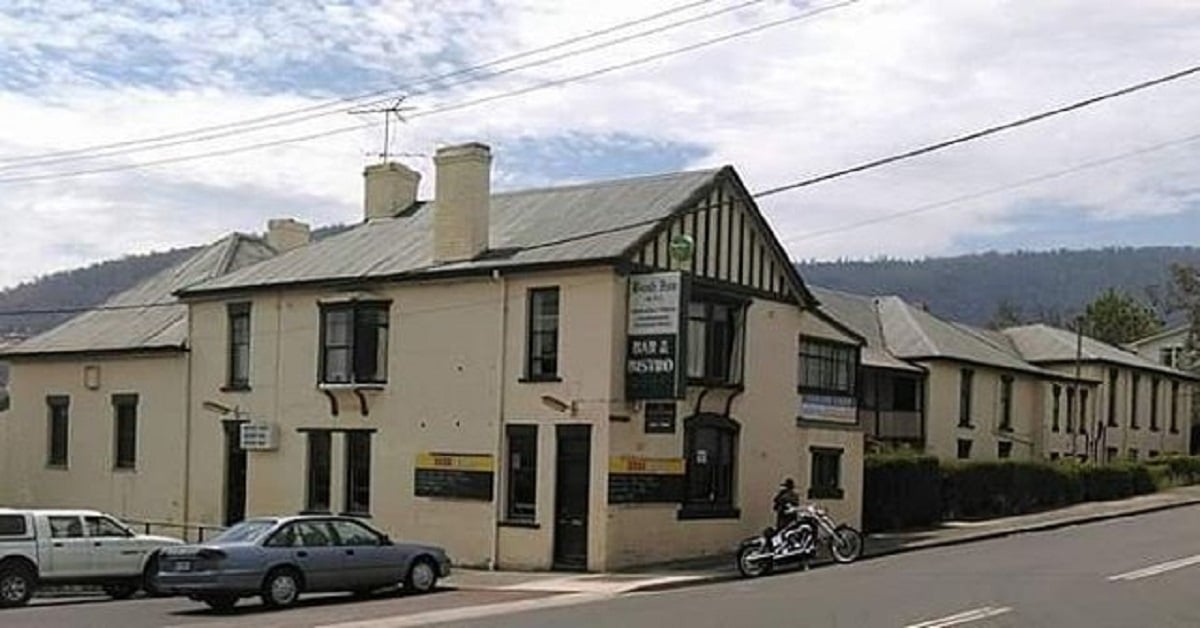 This is it – the oldest continually licensed hotel in the country, standing proudly along the Derwent River since roughly 1825. That's a whole lot of history to express, and the Bush Inn confidently wears its age well, even going so far as to claim the very first trunk telephone call in the Commonwealth (placed in 1888 by the hotel's proprietor at the time, Captain Blockey). It's not all about character at this old-world pub though, grab a cold one and a good feed to round out the experience.
Address: 49-51 Montagu Street, New Norfolk
Contact: (03) 6261 2256
Rosevears Hotel, Rosevears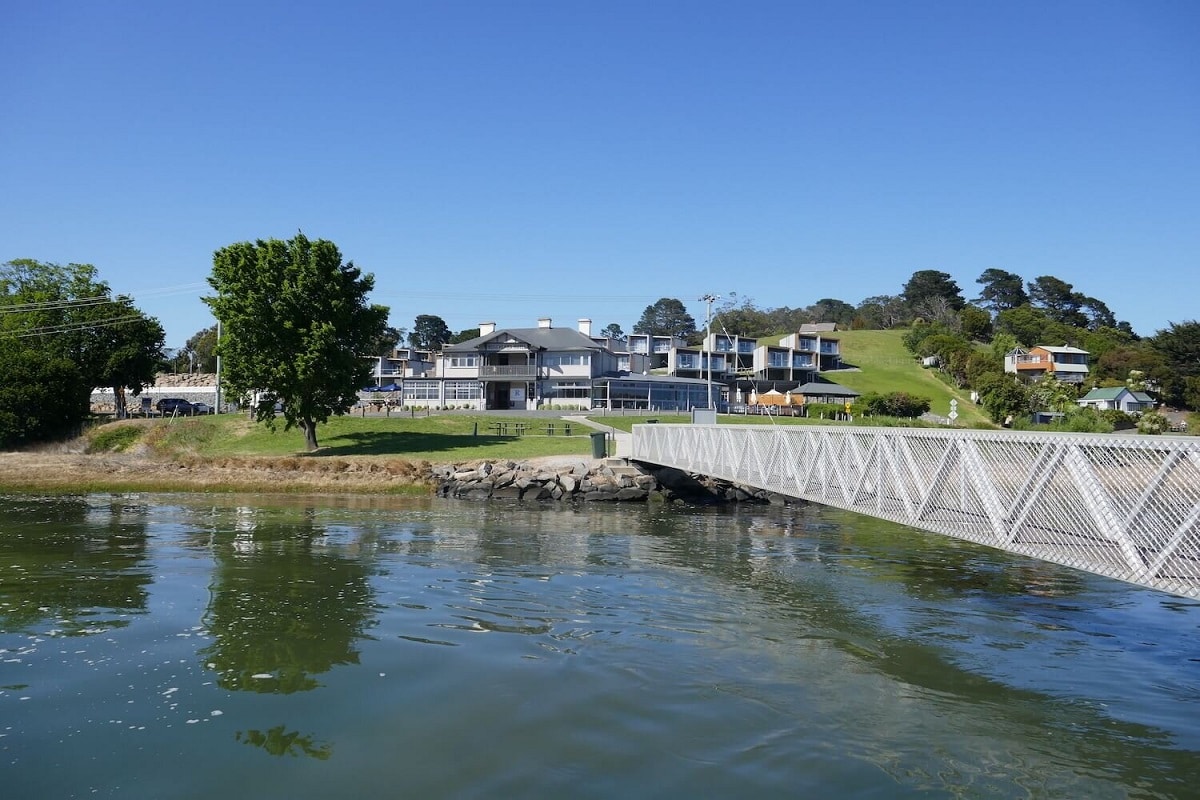 There aren't many pubs in Australia that can lay claim to a private jetty jutting out over the Tamar River, but Rosevears Hotel isn't just any pub. This historic venue hosts 26 luxuriously appointed guest rooms and even its own art gallery, right alongside all the fancied pub standards like destination-worthy dining, an expansive drinks list, the occasional live music, and an atmosphere escapist dreams are made of. Consider it's only 20 minutes drive from Launceston and there's little wonder the Rosevears Hotel is one of the best country pubs in Tasmania.
Address: 215 Rosevears Drive, Rosevears
Contact: (03) 6394 4074
Furneaux Tavern, Lady Barron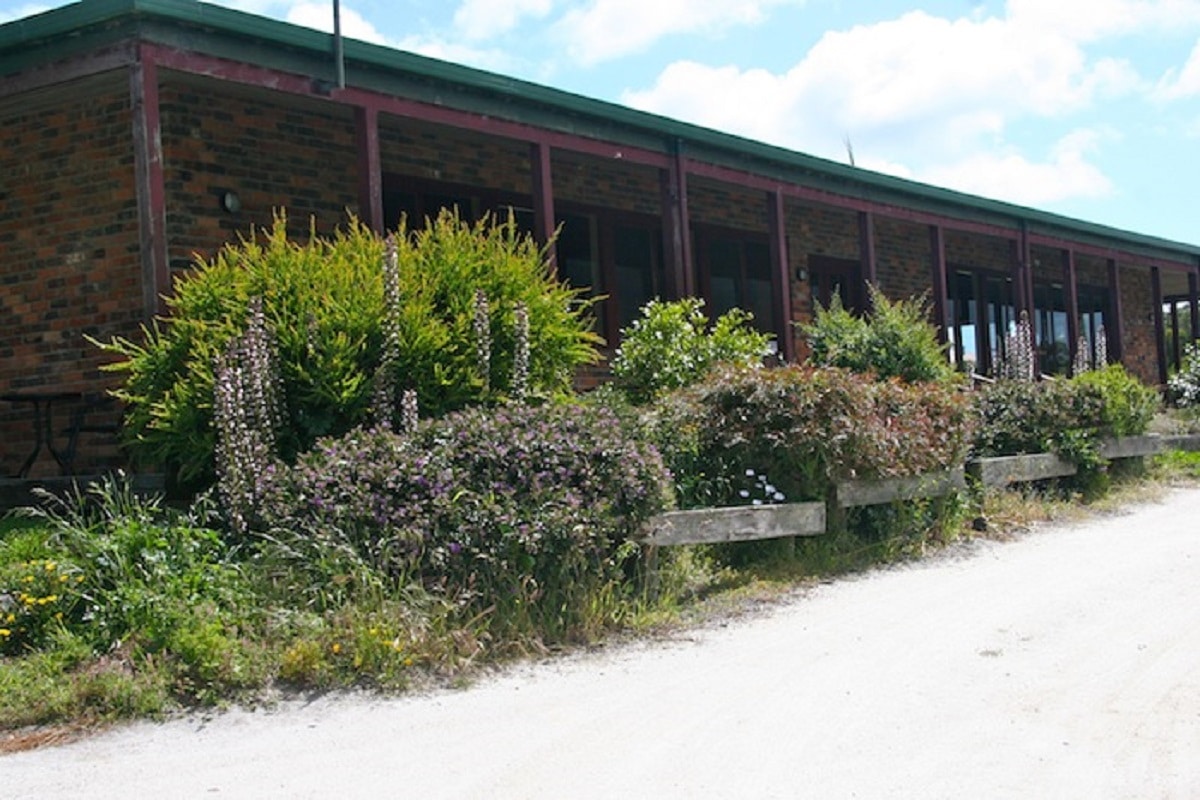 Hop on over to Flinders Island and shack up at the Furneaux Tavern. There's few spots in the country that can compete when it comes to unbelievable views, comfort and atmosphere. You're looking out over Furneaux Sound, cold one in hand with some fresh crayfish on your plate, preferably after a day spent enjoying some of the best recreational fishing that you'll find in Tassie.
Address: 11 Franklin Parade, Lady Barron
Contact: (03) 6359 3521
Feel like road tripping around NSW instead? Check out the 10 best country pubs in NSW.