Looking for the best country pubs in Western Australia? You must be on one big road trip across the expansive state. Fortunately for you there's plenty to choose from when looking for a spot, usually with an outdoor beer garden, to soak up the pure relaxation and sense of escape that country hospitality is built upon.
From the high dining standards of Margaret River through to the epic natural beauty of Broome; the historic charm of Kalgoorlie to the wildness of Glenn Forest – you'd be foolish to think Western Australia didn't have some of the best country pubs in all of Australia. Here are 13 of the highlights to keep in mind next time you set out on the road with your mates.
These Are The Best Country Pubs In Western Australia
---
Settlers Tavern, Margaret River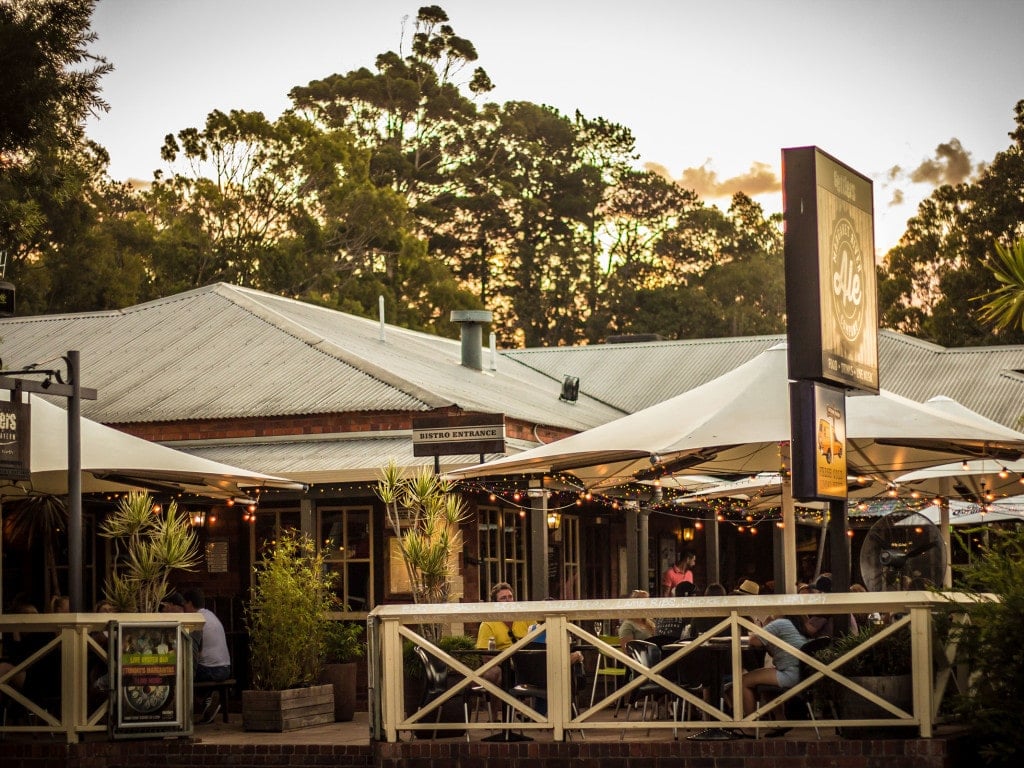 There's an obvious high standard which comes with being the most frequented country pub in Margaret River. Undoubtedly, the region is one of the most beloved in Australia for gourmands and wine enthusiasts year-round, so it's no surprise that Settlers Tavern has picked up plenty of awards for both their wine list and their food. Just about every star winemaker in the region can be found here most nights, so in addition to being one of the best country pubs in Western Australia, it's also a gathering spot for the food and drink industry.
---
---
Address: 114 Bussell Highway, Margaret River
Contact: (08) 9757 2398
---
Divers Tavern, Broome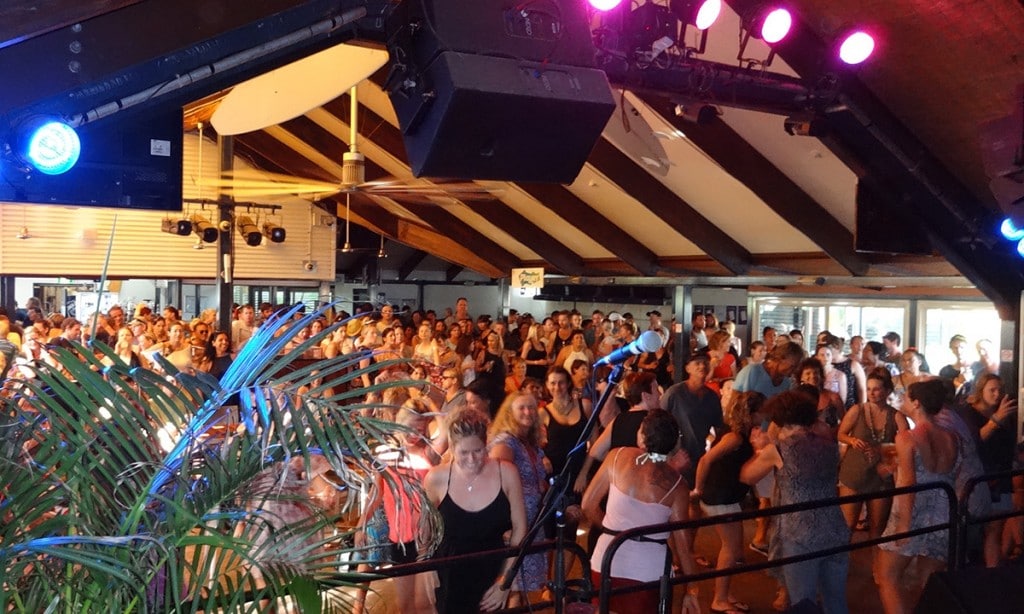 Just across from Cable Beach, Divers Tavern is that breezy country pub that's always going to be one of the wisest stops on any Western Australian road trip. The best seafood sourced from the Kimberley is pretty much all you need here, but just about anything is going to go down well. And if you're after something rowdier, just head inside where it's invariably packed with locals always looking for a good time.
Address: 12 Cable Beach Road W, Broome
Contact: (08) 9193 6066
---
Due South, Albany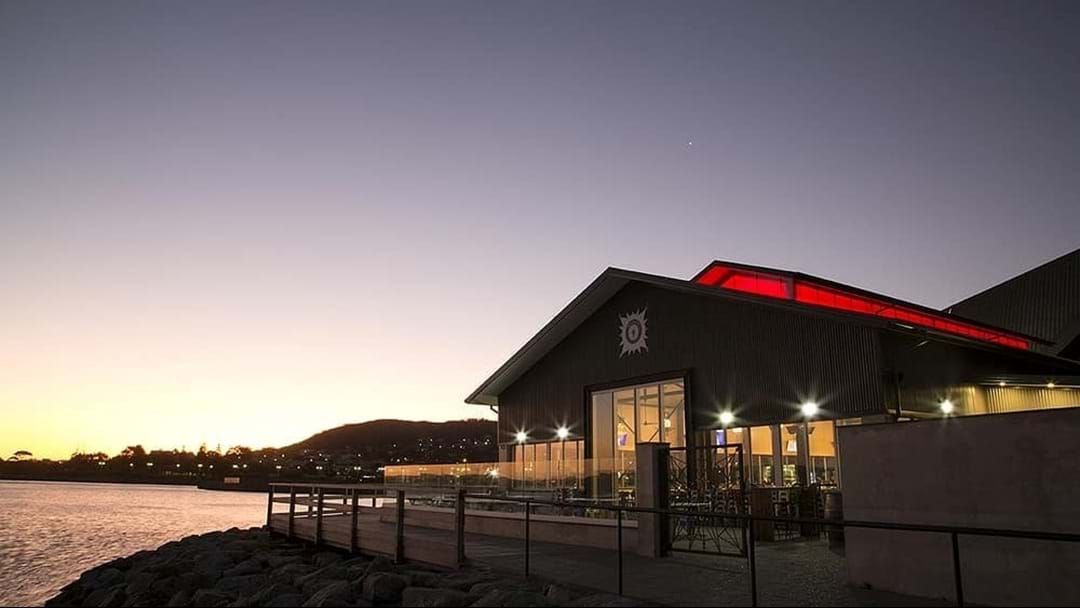 With its waterfront location on Princess Royal Harbour, Due South is not only one of the best country pubs in Western Australia, it's easily the most picturesque. Flipping the idea that country pubs need to be dusty, distressed and creaky old drinking holes, Due South is a beautifully designed, elegant setting best experienced with some beer battered fish or a steak sandwich, and some of the best local beers around.
Address: 6 Toll Place, Albany
Contact: (08) 9841 8526
---
Endeavour Tavern, Lancelin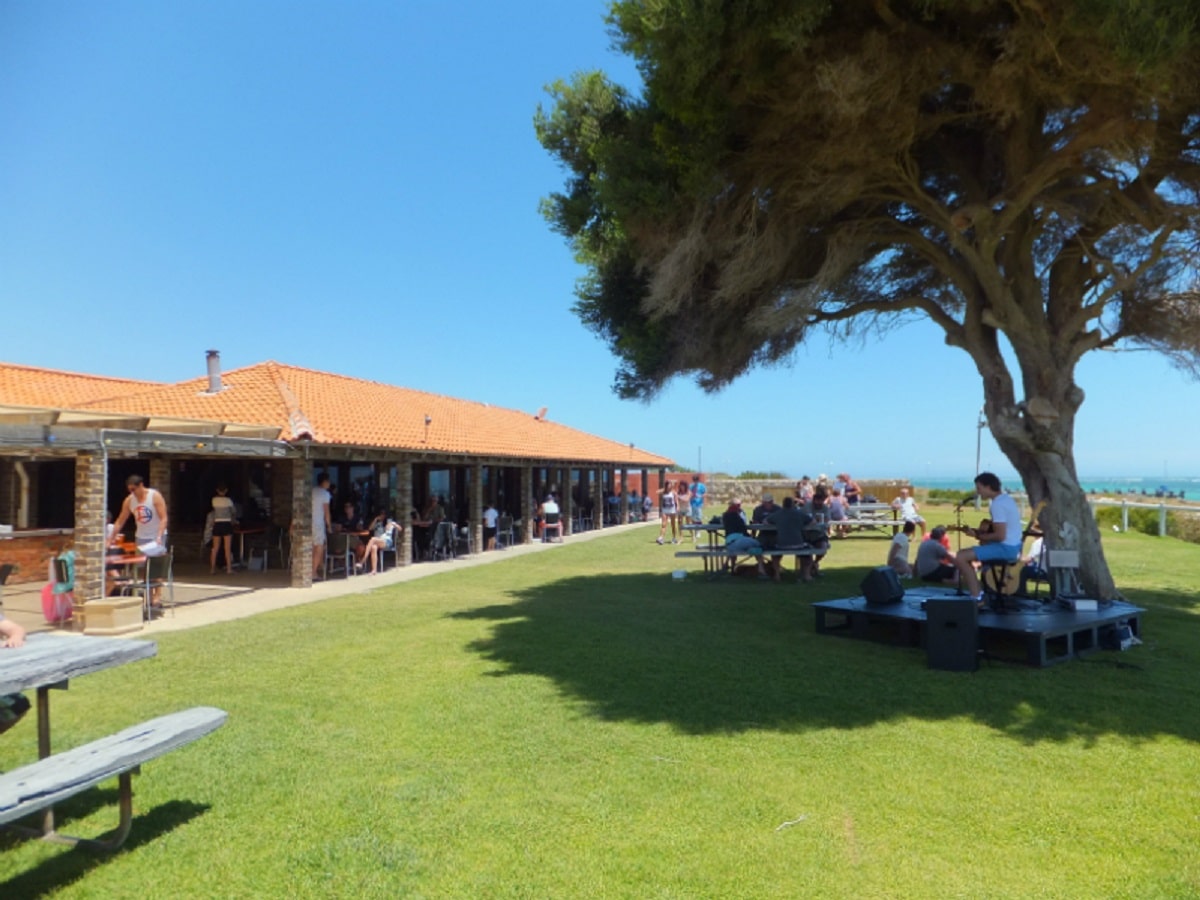 Western Australia's best country pubs are obviously going to be those that take full advantage of the state's expansive and diverse terrain. Endeavour Tavern is certainly no exception that, with front-seat views over white sands and turquoise waters complementing the large and welcoming beer garden from which live music, fresh seafood, and cold beers is the only way to live.
Address: 58 Gingin Road, Lancelin
Contact: (08) 9655 1052
---
---
---
Palace Hotel, Kalgoorlie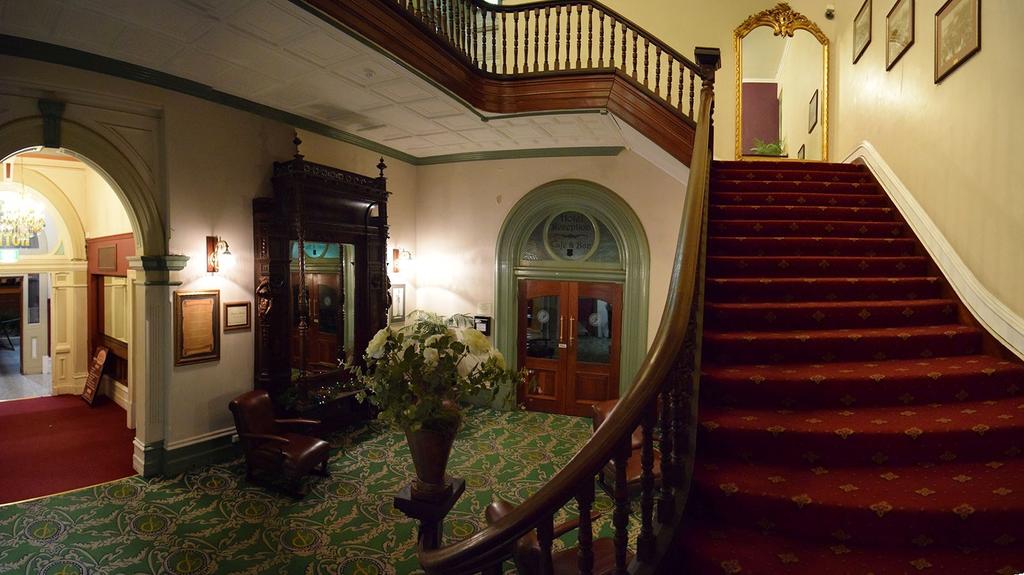 Kalgoorlie is full of history, long-established venues, but this 1897 pub takes the cake. Palace Hotel creaks with the kind of legend you'd expect from one of the best country pubs in Western Australia, with character more than enough to make those cold ones go down that much smoother after a long drive east of Perth.
Address: 137 Hannan Street, Kalgoorlie
Contact: (08) 9021 2788
---
Matso's Broome Brewery, Broome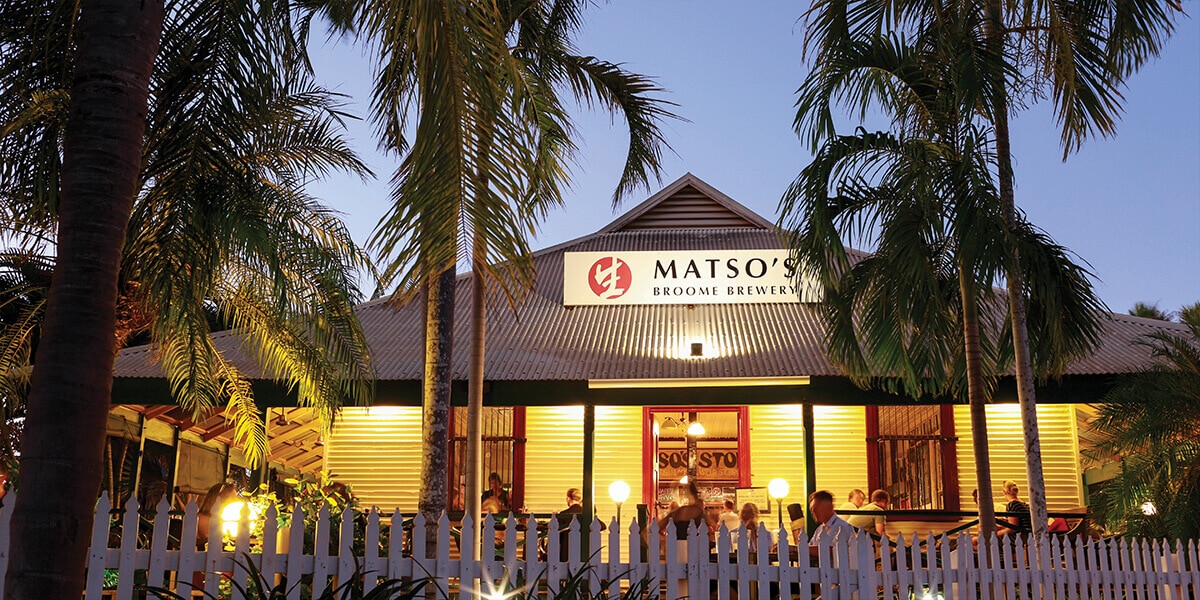 Matso's Broome Brewery is known across Australia for their alcohol ginger beers, as well as mango and chilli brews. And sure, you could try and source find out where their beers are stocked and save yourself a trip, but then you'd be missing out on the absolute pristine experience of grabbing some of these freshly brewed treats and sinking them back on the verandah overlooking Roebuck Bay. When it comes to the best country pubs in Western Australia – or anywhere, for the matter – it's all about the setting.
Address: 60 Hamersley Street, Broome
Contact: (08) 9193 5811
---
Pemberton Hotel, Pemberton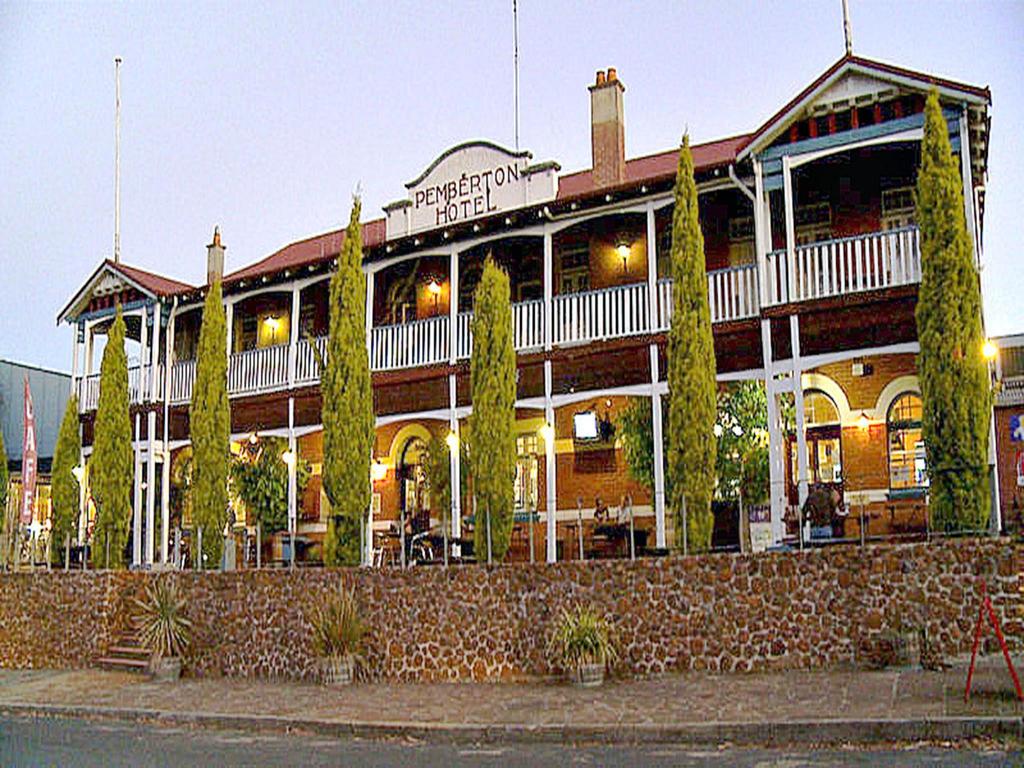 Make the drive over to karri country for a visit to the Pemberton Hotel, which dates back to 1926 (in its current location) and is one of the most storied country pubs in Western Australia. Grab a seat on that gorgeous second-floor wraparound verandah if you want to live like a local, rest up after a hike through the nearby Southern Forests, and knock back a few cold ones. Congratulations, you've just ticked off the quintessential WA lifestyle.
Address: 66 Brockman Street, Pemberton
Contact: (08) 9776 1017
---
Victoria Hotel, Toodyay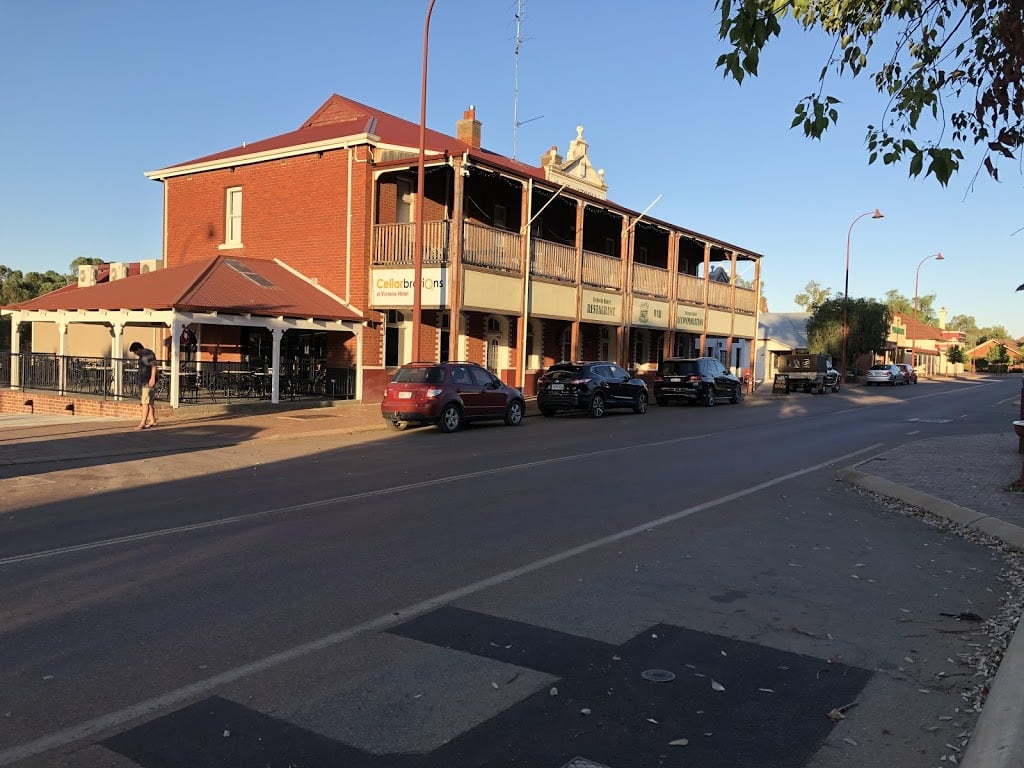 Established in 1888, the Victoria Hotel is the beating heart of the historic town of Toodyay, which is an easy day trip from Perth for those who don't really feel like driving too far across Western Australia's vast golden landscape. While the perfectly maintained history takes care of character here, this is about as simple a country pub as you could hope for, focused on nothing but good, icy beers and hearty pub food.
Address: 116 Stirling Terrace, Toodyay
Contact: (08) 9574 2165
---
---
---
Earl of Spencer, Albany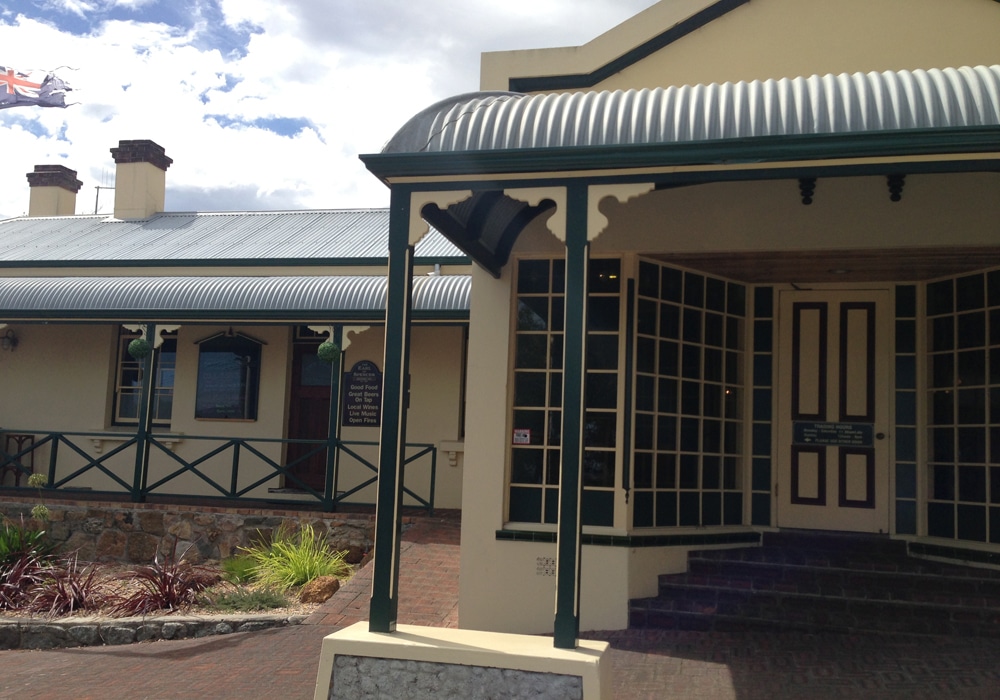 If you like your pub grub servings large and generous, you go to the Earl of Spencer. Simple. Foodies and beer lovers populate this gorgeous Albany pub daily, making the most of the historic venue's boutique tap beers, imported English ales, and Great Southern wines. Couple that with live music on the weekend and it's easy to see why this 1884 country pub is one of the best in Western Australia.
Address: 60 Earl Street, Albany
Contact: (08) 9847 4262
---
John Forrest Tavern, Glenn Forest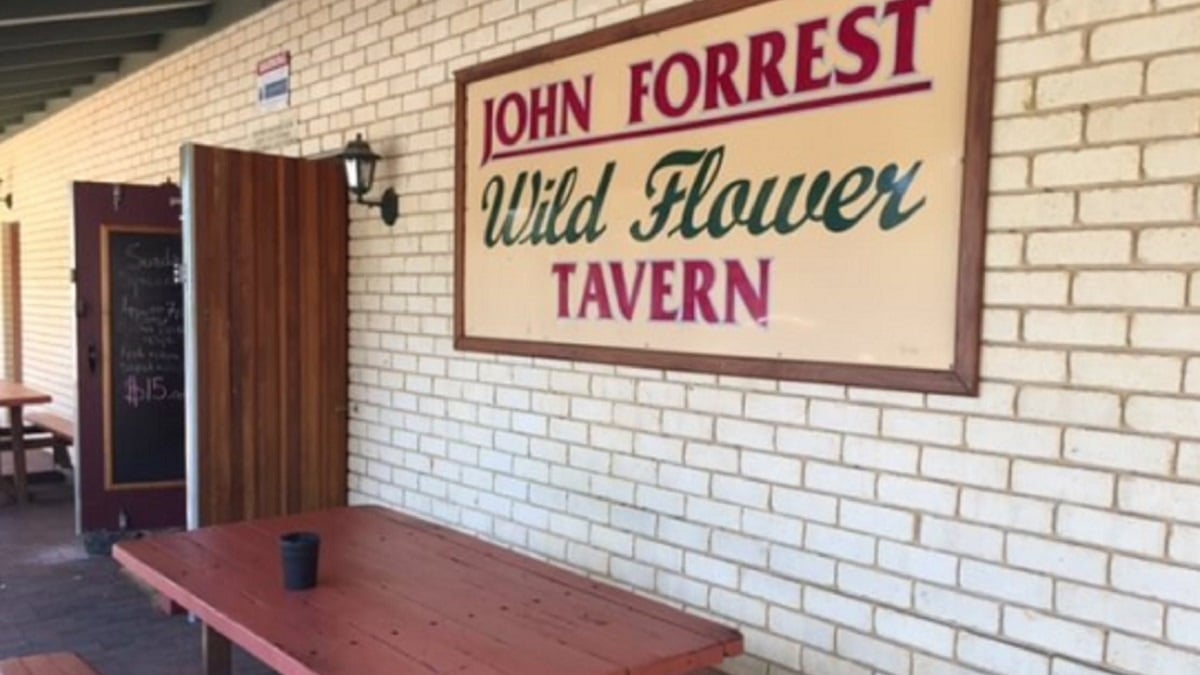 John Forrest Tavern has the distinction of being located in the heart of one of Australia's oldest national parks, so don't be surprise if you're sharing a frothy with a curious kangaroo on your visit. Pop off from your WA road trip and sink a few at this historic pub, its identity defined by just how open to the local wildlife it is. You won't find many pubs like this anywhere else in Australia.
Address: Park Rd, Glen Forrest
Contact: (08) 9298 8297
---
York Castle Hotel, York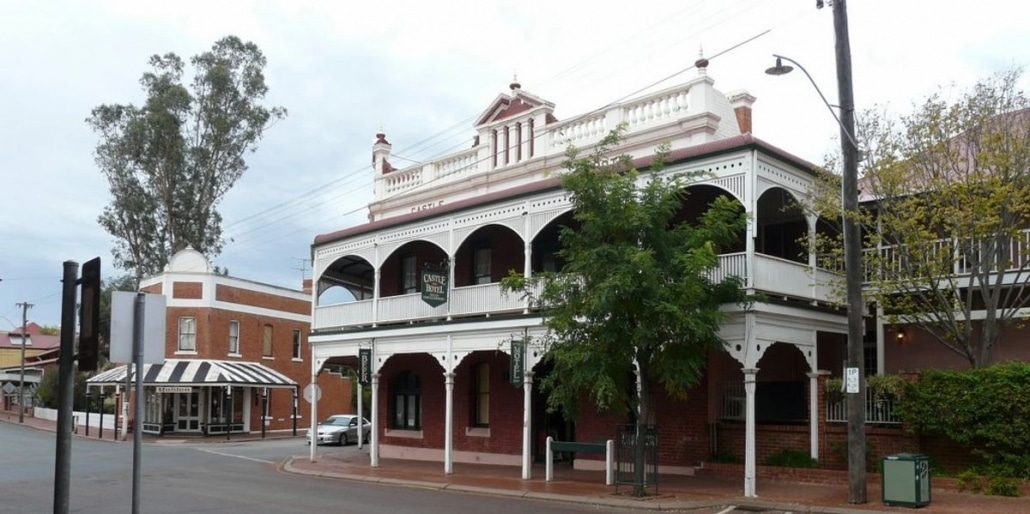 Take the 98km drive from Perth and you'll end up at this grand dame of a country pub, the illustrious York Castle Hotel in its quaint namesake town. A relaxed vibe defines the town, and hence the hotel is equally laid-back with typical country charm echoing through this gorgeous two-storey Georgian brick building. Built in 1853, its the oldest inland country pub in the state and easily one of the best.
Address: 95-97 Avon Terrace, York
Contact: (08) 9641 1007
---
The Roebuck Bay Hotel, Broome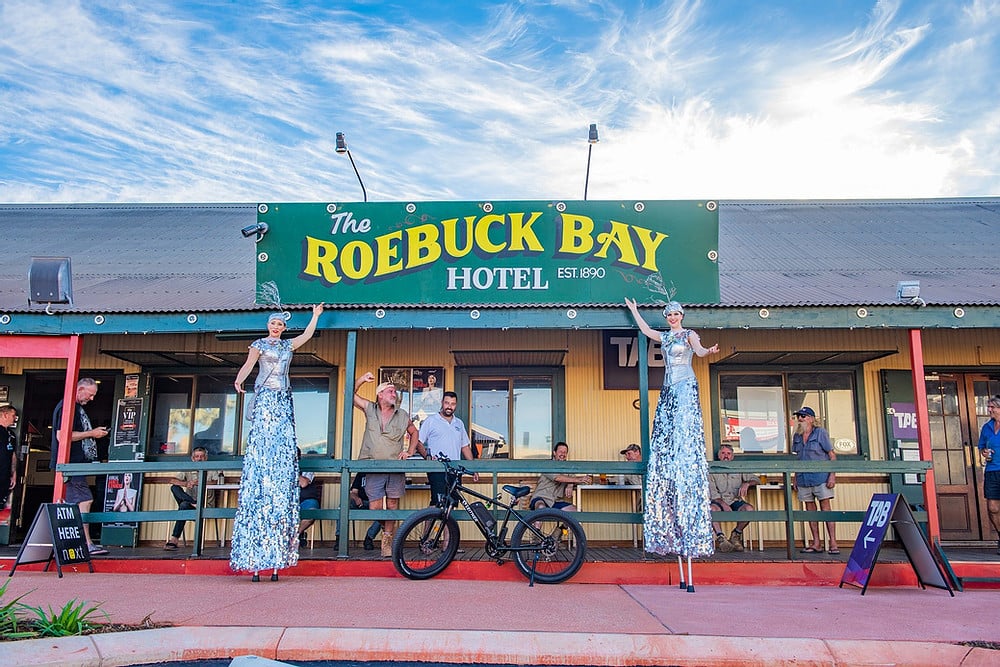 Famous for live music, which has attracted everyone from Paul Kelly to Icehouse, The Roebuck Bay Hotel holds a special place as far as Australia's appetite for charming country pubs go and has been buzzing since it was first founded in 1890. The outdoor Oasis Bar is the prime spot, with its own stage set up for performances and a surrounding beer garden.
---
Augusta Hotel, Augusta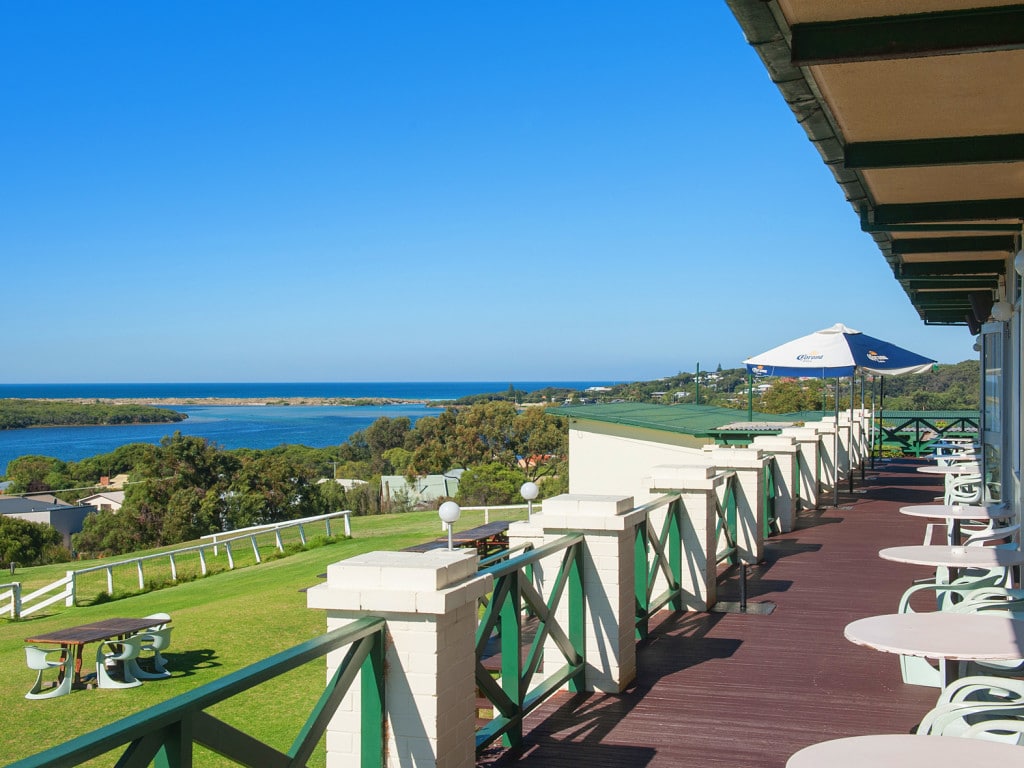 It's all about the cross-section here. That is, the cross between Blackwood River and Flinders Bay, offering up one of the best backyard views of any country pub in Western Australia. Dating all the way back to 1912, this establishment has turned into the perfect place for whale-watching over some beers, coupled with comfortable accommodations for anyone wise enough to want to explore this beautiful town.
---
---
Address: 53 Blackwood Ave, Augusta
Contact: (08) 9758 1944
---
Heading out on a road trip across another Australia state? Check out the best country pubs in South Australia, Victoria, NSW, Queensland, or Tasmania.