Spanning 600 years of cultural fusion and metropolitan evolution, Mexico City has become a beacon for the vibrant North American country around the globe. La Ciudad de México gives travellers the feels of a slightly run-down Paris or Rome, blended with a Latino concoction of cultural, cosmopolitan and culinary delights to engage every single one of your senses – even those you didn't realise you had. The city's greater boundaries encompass over 20 million people, each of which unknowingly add their own signature flare to your exciting experience in one of the world's most intriguing urban jungles.
At A Glance
Best time to go: March-April
How to get there: Fly to Los Angeles from which you can get a cheap Interjet flight down to MXC.
Do I need a visa? Australians can enjoy visa-free travel for stays less than 180 days in length.
Digs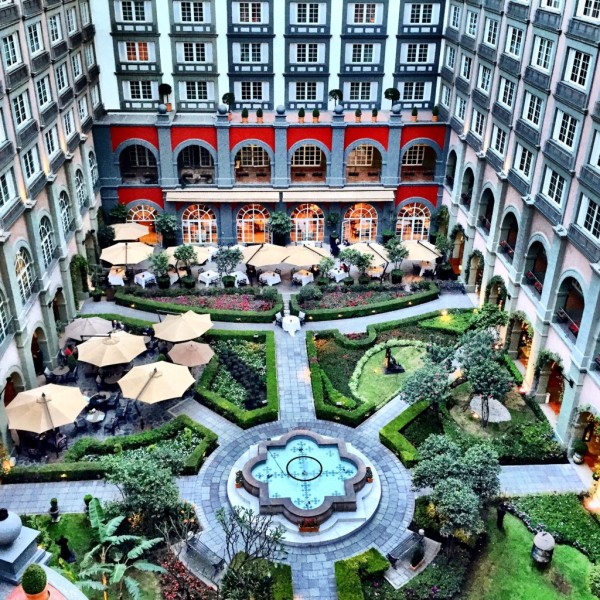 Luxury
Gran Hotel Ciudad de México
Authentic, historically charming & a prime location. Fronts onto Zócalo, a little hectic for some.
St. Regis Mexico City
Modern, high floor views, close to Chapultepec & surrounds yet a distance from Centro Histórico. Standard business vibe.
Four Seasons Mexico City
Ultimate luxury, trendy area & stunning courtyard. Our pick for superb mix of location, exclusivity & authenticity (pictured).
Mid-Range
Histórico Central
High ceilings, quaint balconies and boutique vibe. Ideal location.
Hampton Inn & Suites
Family hotel, great value & full service amenities. In the heart of it all.
Zócalo Central
Well-appointed excellence with awe-inspiring views from the rooftop restaurant.
Budget
Hostel Centro Histórico Regina
Colourful, earthly and hosts its own terraza. Backs onto bustling Calle Regina (pictured).
Hostel Zócalo
Bright, clean & top-rated. Quiet in comparison to other hostels.
Mexico City Hostel
Only 20 metres from plaza, private rooms up to 4 people & cheapest in MXC.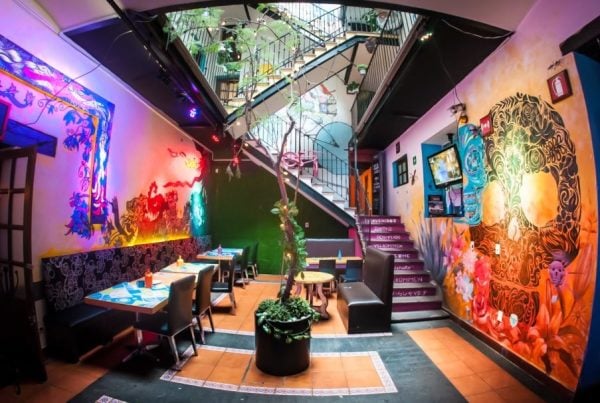 Eats
Street Chow
Why would we start with restaurants when nothing would even come close to an easy, on-the-go bite from José on the nearest street corner? How do 70 cent tacos sound? You'll find if you take the time to look down every stairwell, alleyway or double take at the odd doorway or two you may just stumble across some of the best local food you could ever wish for. Quesadillas, tortas, enchiladas – this is where any command of Spanish will stop you from getting the 'muy picante' (very spicy) option.
The sights, sounds and smells (not to mention the flies) in the street markets are well worth the experience. Take 50 pesos and spend it all on everything that peaks your curiosity. Remember there's always room for a little bargaining.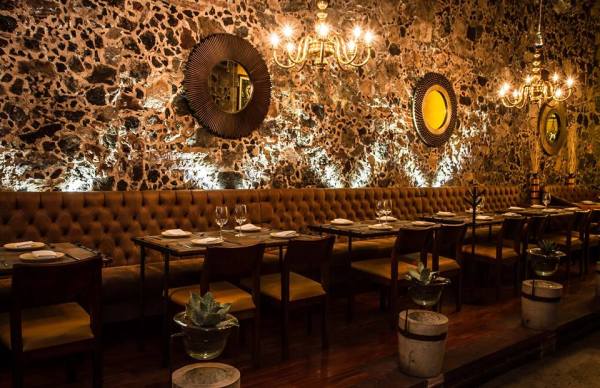 Restaurants
$$$ – Limosneros
Best of Latin American fine dining, unique décor & ideal location to explore post-meal (pictured).
$$ – El Cardenal Alameda
High-end Mexican cuisine without the ridiculous price tag. Rated 3rd best restaurant in the city.
$ – La Casa de Tono
The best cheap eat option around. Found in vibrant Zona Rosa district, vegetarian friendly.
Shop
The fusion of rich history and contemporary flare is no more apparent elsewhere than Mexico City's retail options. Catering for all budgets you'll find an eclectic mix of tourist markets like Mercado San Juan around the corner from elegant department stores such as El Palacio de Hierro, 'The Iron Palace.' Here you'll be able to wander through the oldest shop in Mexico, or instead make the trip to Plaza Downtown Mexico, which is enclosed within a beautiful, 18th century colonial façade.
Experience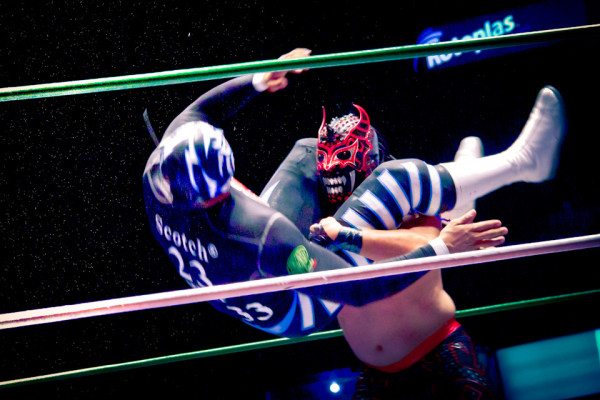 Lucha Libre
You have not been to Mexico City without experiencing Lucha Libre, one of the craziest and strangest things you'll ever see. A dirt cheap ticket into the Arena México will get you a seat in the 17 000 capacity stadium to watch 'luchadores' dressed in bright, flamboyant spandex pretend to wrestle each other to victory. It will catch you off guard again and again, with each move or takedown ten times more ludicrous than the one before.
Plaza de la Constitución
Commonly referred to as the 'Zócalo,' the plaza is the hub of Mexico City and everything, including yourself as you step off that plane, gravitates towards it. An enormous Mexican flag flies proudly in the centre and is bordered by the National Palace, Cathedral and various Federal District buildings. This is the main site of parades, protests and national events.
Frida Kahlo Museum
This small museum is dedicated to the famous Mexican artist Frida Kahlo, and is locally known as 'The Blue House.' The site was the birthplace of Kahlo and her childhood home. On display are her artworks, photographs and miscellaneous memorabilia, showcased within rooms that are as they were since it was made a museum in the 1950's.
National Museum of Anthropology
As far as museums in Latin America go, this is one of the most pleasant to simply wander around, yet can get a little repetitive. If you know nothing about Aztec or Mayan history, this is a must-do. The artefacts are incredible, well presented and the descriptive plaques in both Spanish and English.
Chapultepec Castle
In the same area of town is the Chapultepec parkland surrounding Chapultepec Castle perched upon the hilltop. A multi-purpose edifice standing over the borough, the castle has played the role of Military Academy, Imperial residence, Presidential home and National History Museum over the centuries. The museum and its gardens are nice to look at, yet the city views down La Paseo de la Reforma are worth the trip alone.
Play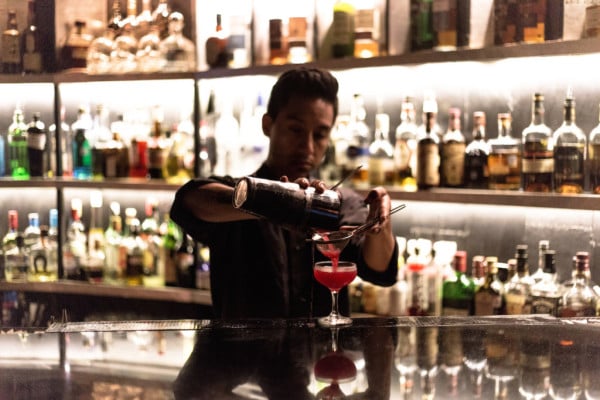 Bars
Condesa DF
Rooftop bar above art-deco hotel in trendy Condesa suburb. Open courtyard, white wash walls.
Miralto
Bar on 41st floor of Latin American Tower. Boasts 360 degree views. Average venue at best, sunset scenes make up for it.
Jules Basement
Almost too trendy. Coolest bar in MXC for originality. Classy, symmetrical & jazzy.
Clubs
Mama Rumba
Vibrant, lively & frisky. Best salsa club in town located in the fun Roma area, kicks off at 11 pm.
1OAK México
'One of A Kind' based off NYC counterpart. Very western, exclusive & perhaps a little tacky.
SENS
Dark, accented with neon lights & all about the glamour. Bottle service specialisers.
Festivals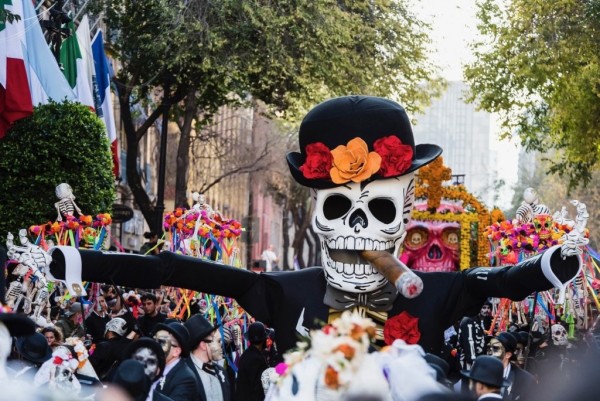 If Mexicans can do one thing well, it's fiestas. It can be a street party or a city wide carnival, either way you'll be overwhelmed with the sounds, rhythm and excitement in the city. The first two days of November host the world famous Día De Los Muertos (Day of the Dead). If it wasn't a party already, it definitely is now. The incredible Day of the Dead parade in the opening scene of James Bond's Spectre prompted a public rally for the government to make it a reality. As of last year, it's actually a thing, and is surely not one to be missed in the future.
Every year in mid-September, Mexicans celebrate their freedom from Spanish rule with their Independence Day festivities. On the evening of the 15th, thousands of people pack the Zócalo to shout "Viva México!" in response to the President's declaration of independence from the palace balcony. The partying continues well into the night and the following day. The month of March also hosts the two week-long Festival de México, where dance, music, theatre and opera come alive at dozens of venues throughout the historic centre.
Best Shot For The 'Gram
This is a tough call, but to be honest Mexico City has so many nooks and crannies, unique colours and intriguing people that it's impossible to specific one place for your prime photo. A few hours aimlessly walking the streets and you'll undoubtedly find something no one has shot before. If you're pressed for time, the impressive Palacio de Bellas Artes has a crisp white exterior and rose gold dome that exude eye-catching colour tones as opposed to much of the dirtier, dilapidated buildings around Centro Histórico. Another safe bet would be a sunset panorama from the top of the Latin American Tower.
Know Before You Go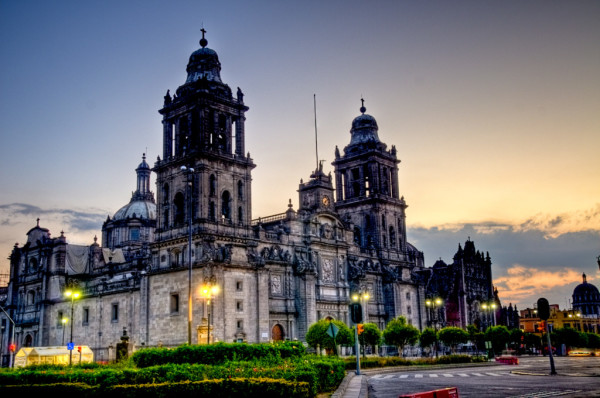 Police
The best advice here is to simply be invisible. Avoid all interactions with police if you can, especially if you don't speak Spanish, don't even make eye-contact. There are over half a dozen different types of police in Mexico City, at least two on every corner, and all get paid less than a third of what Western cops receive. Corruption is inevitable, bribes are a last resort, but if you do get into sticky situation, try to find specialised the Tourist Police.
Transport
The metro is a quick, easy to use and a cheap option for getting out of the historic centre. If you want to experience Lucha Libre, Chapultepec Castle or the Museum of Anthropology, less than half a dozen stops on the west-bound line will get you there. Taxis are tricky in MXC, as the cheapest (white and pink or the slowly phased out red or gold) taxis are common for assaults and robberies. Avoid using the taxis outside nightclubs unless authorised by management (even then, be vigilant), and use the sitios (taxi ranks) where possible. If you can, get your hotel to call for a taxi rather than flag one down and always agree on a price prior to getting in, or alternatively, make sure the meter is running. Uber has also arrived in MXC.
Tips
Known as 'propina' in Spanish, tips are generally expected at 10 percent of the total cost of the service.
General Safety
Like any metropolis in any similar country, crime and personal safety are hyped topics. The crime rate is still high, but is no where near the level of the far removed nacro-fuelled violence in the northern and Pacific states. Simple common sense rules still apply, though. Don't go out at night alone, or walk home alone from a bar. Pick pockets are common on the metro and in crowded tourist spots. Traffic can be a little hectic and unpredictable at times, so cross the street with others when you can. Check the license plates of taxis to see if they are official before getting in.