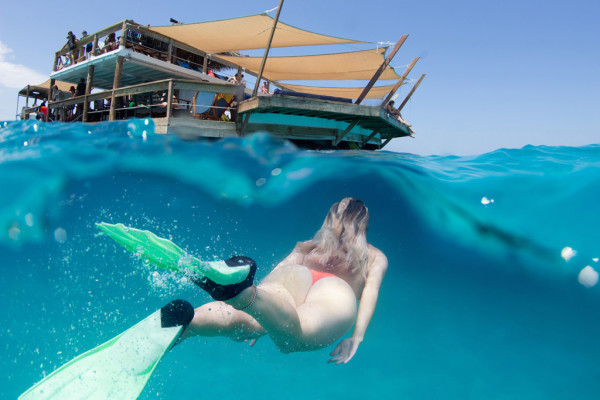 Here's something good enough to get that GoPro out.
This place deserves a spot near the top of your bucket list. At first glance it actually doesn't look real; the deep turquoise water, the daybeds, the bar, and the dance floor are a snapshot taken of our wildest tropical dreams. All these factors come together to make a day like no other, all in the middle of the Pacific Ocean. There's no denying Cloud 9 is an outrageously cool concept: a platform occupying it's own permanent spot on Ro Ro Reef, 16 kilometres off the coast of Fiji's main island.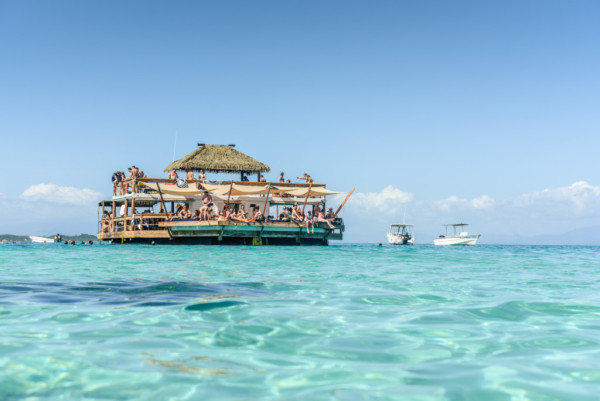 There's no shortage of pastimes to keep you busy: spend your day swimming and snorkeling in the azure blue water above the reef, stand up paddle boarding, kayaking, and surfing at the nearby Cloudbreak. Alternatively, kick back on one of the daybeds or sun chairs and enjoy the year-round 27 degree weather. We recommend hiring a Cloud 9 jet ski and shooting over to the uninhabited Modriki Island, which is home to the cave where the Tom Hanks movie 'Castaway' was shot.
The floating wonderland has a full international drinks menu including cocktails and even a wood-fired pizza oven to satisfy all your culinary needs. A huge highlight is the music, with fitting summer and tech house playing nonstop courtesy of international DJs, delivered by a high-end, immersive venue-wide sound system. The owners periodically throw 3-day long Ibiza-style events with special guest DJ's, these are well worth holding out for as they tend to attract a younger crowd and a more upbeat vibe.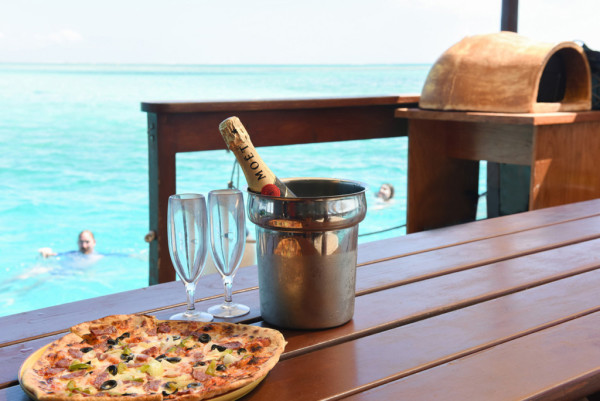 The platform operates 7 days a week and accommodates up to 100 revelers at once, giving it an exclusive 'private bar' kind of feel. If that's too many people for you or you've got 99 mates that are keen, you can exclusively hire the venue for a meagre FJ$10,000 per day.
Tickets are priced at FJ$229, which includes the return boat ride from the mainland, entry for the day, and FJ$60 in on-board credit. This is quite reasonable given prices for other day trips from the capital so get involved. The boat transfer departs twice a day from Port Denarau and takes roughly 45 minutes. Keep an eye on the weather prior to departing as it can get quite gnarly when it's windy. Head to Cloud 9's website to book.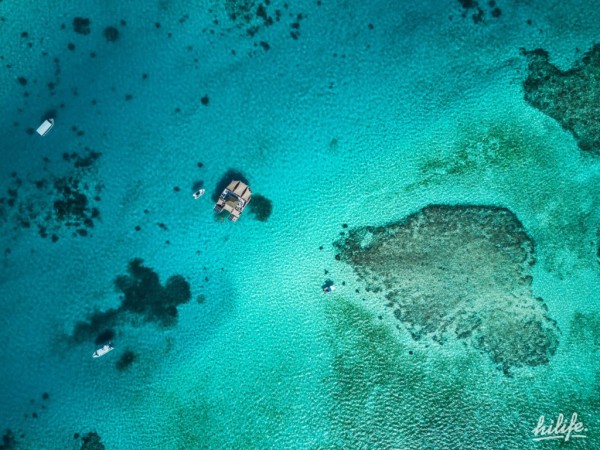 Images courtesy of Anaïs Chaine and Alari Teede (last image only) via Cloud 9 Fiji.