Paris is a wonderfully multicultural city with a rich history and an undeniable charm. Whether you're doing the touristy classics or spending your days wandering the historic streets indulging in croissants and coffee, Paris has something for everyone. The same can be said for it's cool Airbnb lofts.
While hotels are a dime a dozen, the introduction of Airbnb has given travellers another option, with a massive variety of homes and apartments now available for you to stay at. From cosy lofts to spacious traditional Parisian homes, here are eight of the most captivating and convenient properties available for your stay in the city of love.
'Secluded Terrace Garden Oasis'
Located just a few blocks away from the famous Place des Vosges and Le Marais areas, this contemporary loft design with a monochrome colour scheme oozes class and sophistication. The secluded outdoor area is great for a quiet wine during a warm French eve while the interior is inviting.
---
---
Where: Île-de-France
Av. Nightly Rate: $356
No. Guests: 2
'Amazing Home High Marais'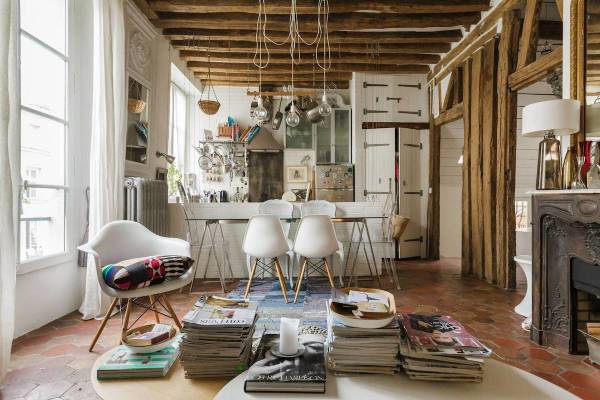 Located in an 18th-century building in the heart of the lively Le Marais neighbourhood, this traditional loft features exposed beams and the floor tiles from the original building. A snapshot of Paris' past, this quaint apartment includes all the standard amenities with a spacious kitchen area. Oh yeah, there's also a bathtub up there – who doesn't love a bath?
Where: Le Marais
Av. Nightly Cost: $433
No. Guests: 3
---
---
'Stunning Barge Living'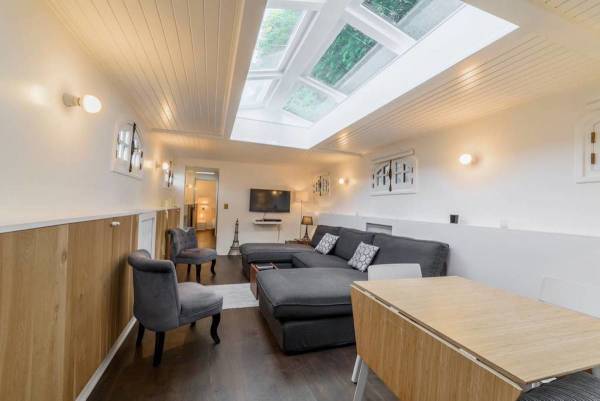 Not exactly a loft, but I'm sure you'll let this one slide. Why not spend your time in Paris staying on a converted barge on the River Seine itself? Surprisingly spacious, the barge contains two comfortable bedrooms, a large living area and a charming bathroom with a recently installed Italian shower. Within walking distance of The Louvre and Châtelet and close to great restaurants and bars, this as central is it gets.
Where: Saint-Micheal
Av. Nightly Cost: $522
No. Guests: 4
'Little House In Paris'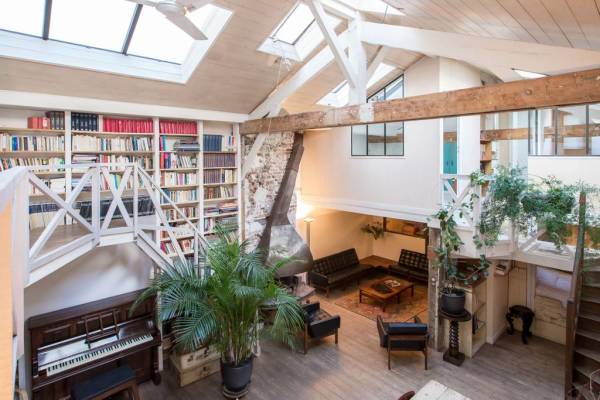 If you're planning a boys' getaway, in particular, this former industrial building turned four bedroom loft will provide your group with everything you need for a weekend knocking back copious bottles of red. The open plan allows room for all the activities while the rustic furnishings create a homely feeling. There's also a piano for that one mate who thinks he's musically inclined after a few Boudreaux's.
Where: Canal Saint-Martin
Av. Nightly Rate: $674
No. Guests: 11
---
---
'The Sparrows'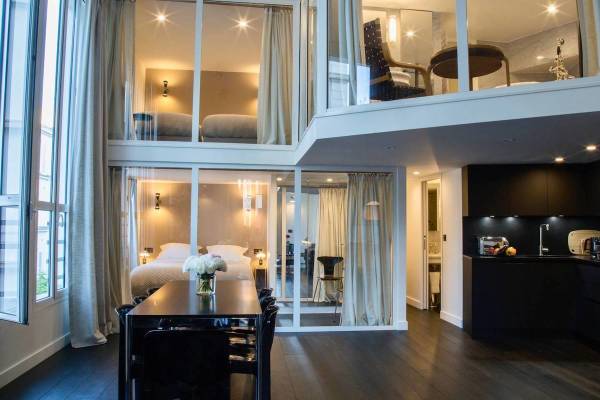 Spread out across two floors this striking apartment is designed like a small inner-city house, with the special laminated glass walls giving it a unique look. Recently refurbished with top-of-the-line appliances and products, The Sparrows has the look of an expensive hotel with the comforts of home.
Where: Champs-Élysées
Av. Nightly Rate: $844
No. Guests: 4
'Classic Paris Apartment'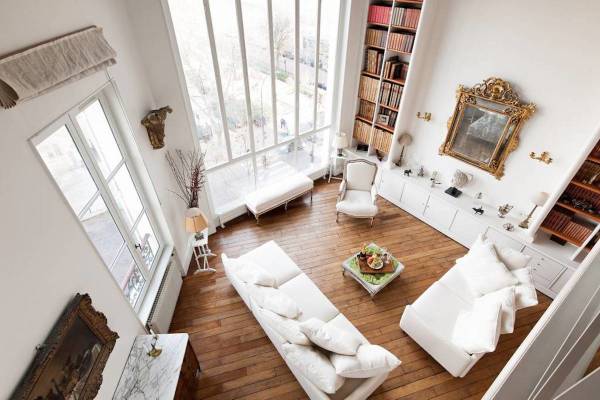 Experience traditional Paris living in this wonderfully authentic two bedroom apartment. Recently renovated to combine classic French architecture (wooden floors, exposed beams and antique furniture) with modern amenities, this charming abode also features a rooftop terrace to take in the panoramic views of the city.
Where: Île-de-France
Av. Nightly Rate: $875
No. Guests: 4
---
---
'Magnificent Loft Apartment'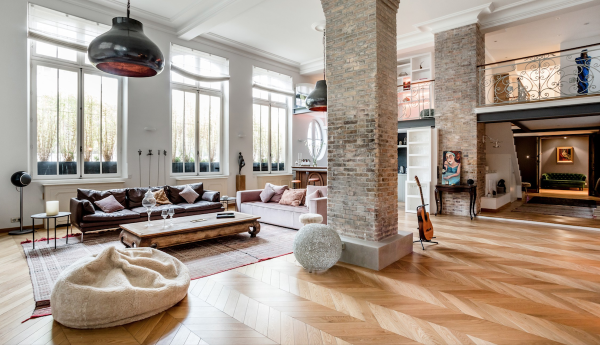 Similar to the vibrant Latin Quarter it's situated in, this luxurious loft apartment is a stunning architectural masterpiece offering the best of Paris in one location. The unique and stylish furnishings add to the mystique of this chic property that includes three large bedrooms and an open plan kitchen and lounge area decorated with high quality art pieces.
Where: Latin Quarter
Av. Nightly Rate: $1,269
No. Guests: 8
Boutique Terrace Apartment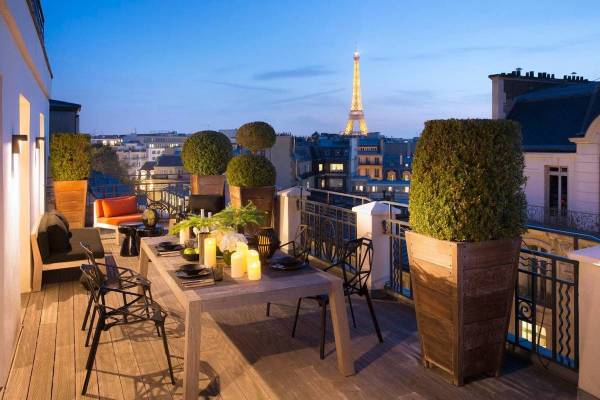 One of the most expensive Airbnb properties in all of Paris, this boutique hotel styled apartment is located in a French heritage listed buildings with breathtaking views of the Eiffel Tower. If you're really looking to impress the lady this is the place to stay.
Where: Champs-Élysées
Av. Nightly Rate: $2,123
No. Guests: 2
---
---