After the first underwater hotel room opened off the island of Zanzibar in 2015, it was soon followed by an entire underwater villa in the Maldives last year. Now, it's Australia's turn to join this new accommodation craze with the announcement of the country's only underwater hotel coming to the Great Barrier Reef this summer.
Reefsuites is a new floating hotel that includes two underwater suites amongst its many inventive and entertaining ammenities. Each room can accommodate two people, with guests able to choose between king-double or twin-single options.
The primary party trick is the floor-to-ceiling windows offering unbridled views of the reef. There's even windows in the private ensuite so you can continue to enjoy the sea life while brushing your teeth.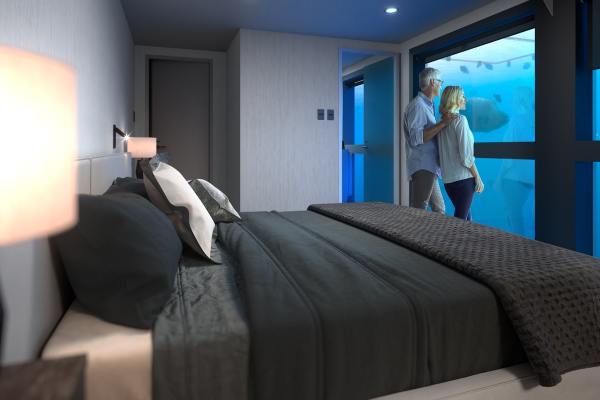 If sleeping with the fishes isn't your thing, there's also above-sea cabins available, with all accommodation options including meals and drinks, night dining under the stars, a guided snorkelling tour and a submarine tour.
In partnership with the Queensland government, Reefsuites is part of an $8 million redevelopment of Cruise Whitsundays' Reefworld pontoon. "The new Reefsuites will combine unrivalled access to a World Heritage listed destination with quality hospitality and a unique food and wine experience," Shaun Cawood, Cruise Whitsundays General Manager said.
"The pontoon itself will have new interactive experiences providing education and inspiration for guests and shining a spotlight on the unique natural environment that is our incredible backyard."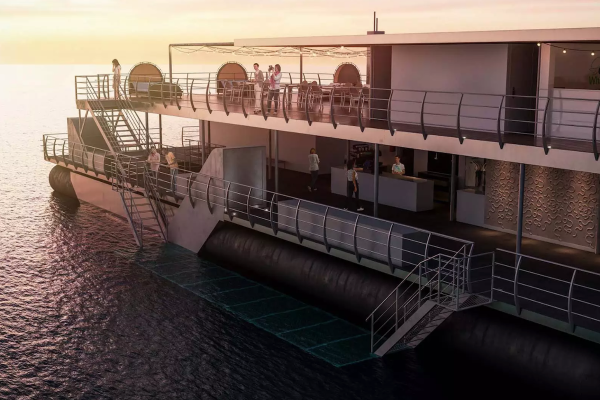 A stay at Reefsuits isn't cheap, with an underwater suite starting from $749 per person a night and a standard suite starting from $595 per person a night. You can find out more details about this new hotel by visiting cruisewhitsundays.com.
RELATED: The Fullerton hotel Sydney opening in October