Las Vegas is often referred to as the "City of Sin," but it can now also hold the title for hosts to the world's most expensive hotel room. The newly created Empathy Suite at The Palms Casino Resort will set you back a lazy $140,000 AUD per night, making it the most pricey stay on the planet.
Designed by artist Damien Hirst in collaboration with architectural firm Bentel & Bentel, the two-story luxury suite covers 9,000-square-feet and features six unique artworks from Hirst, including two sharks suspended in formaldehyde (Winner/Loser), a medicine cabinet decorated with diamonds (The Winner Takes It All) and a 10-panel collection of butterfly motifs on monochrome gloss-painted canvases (Casino Royale).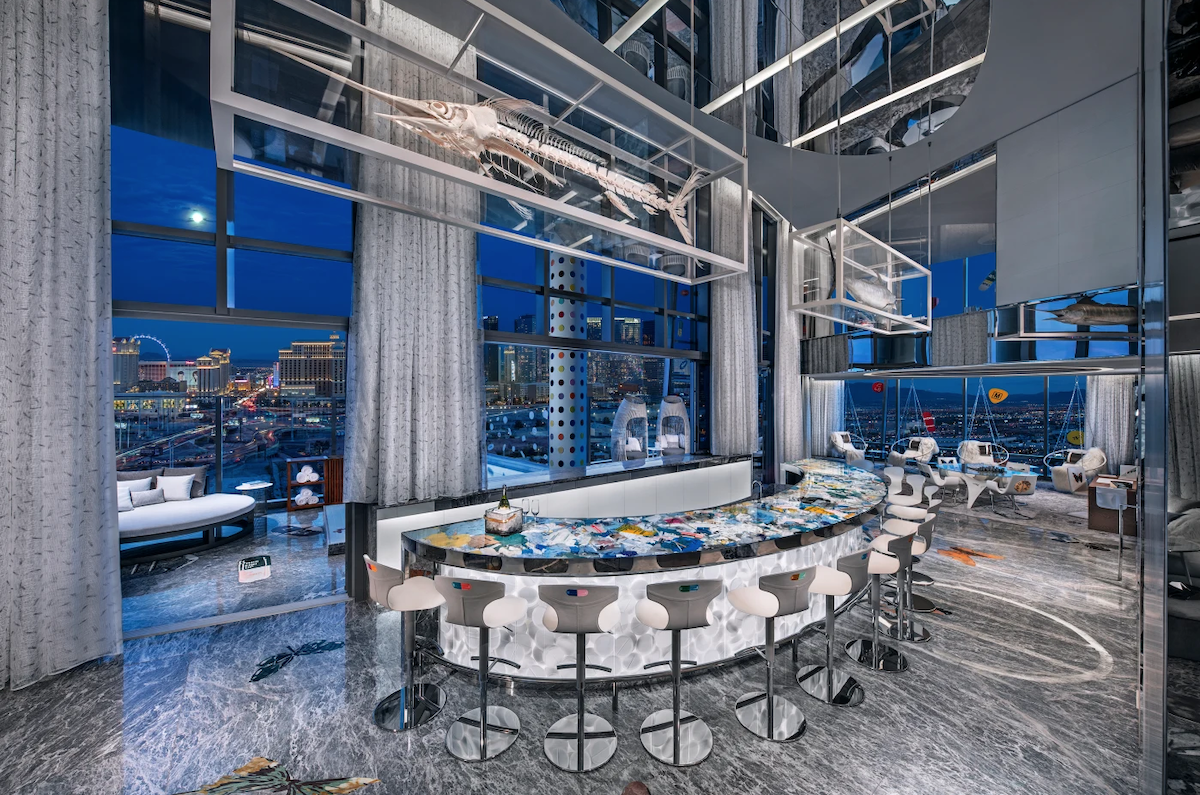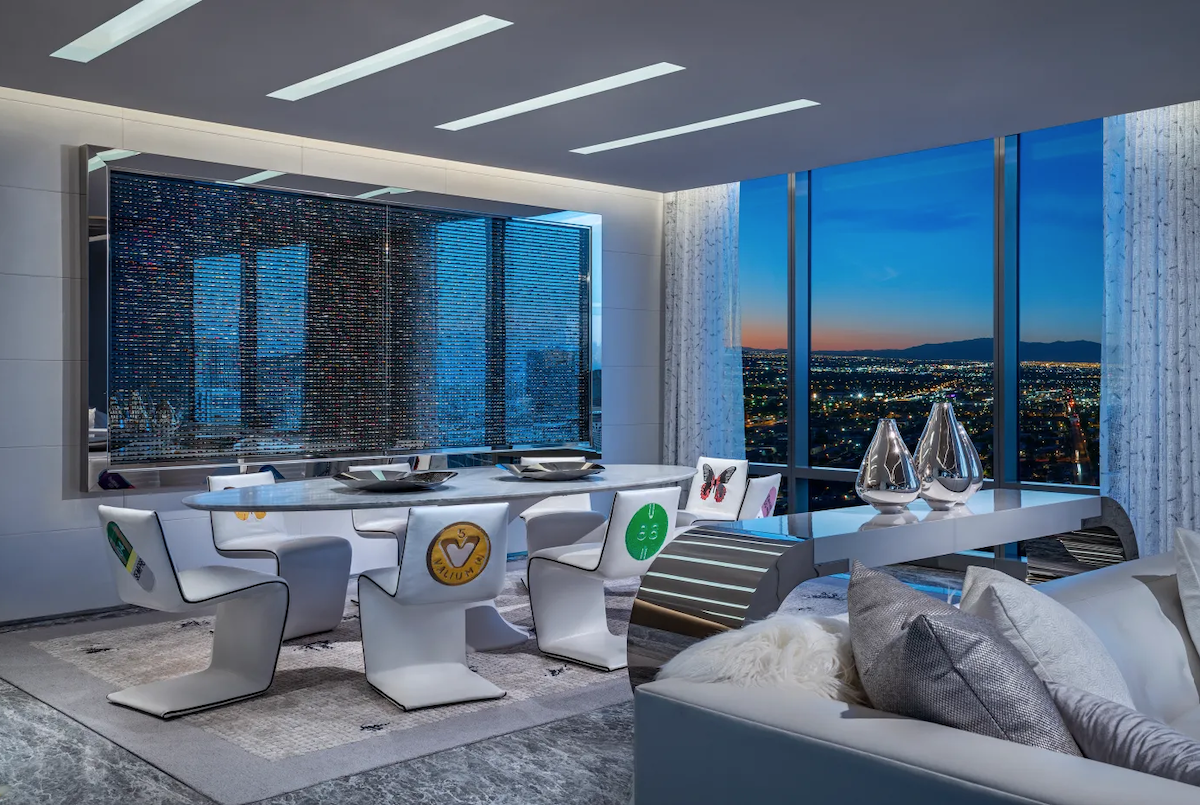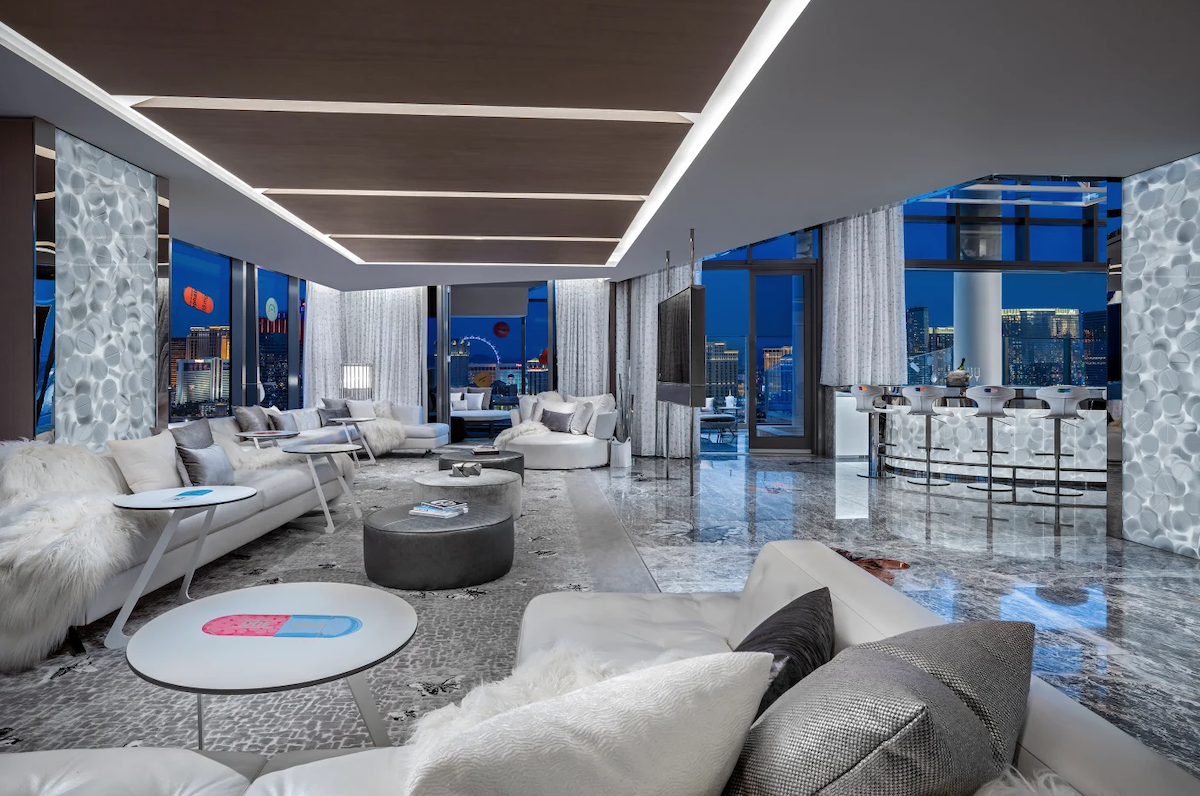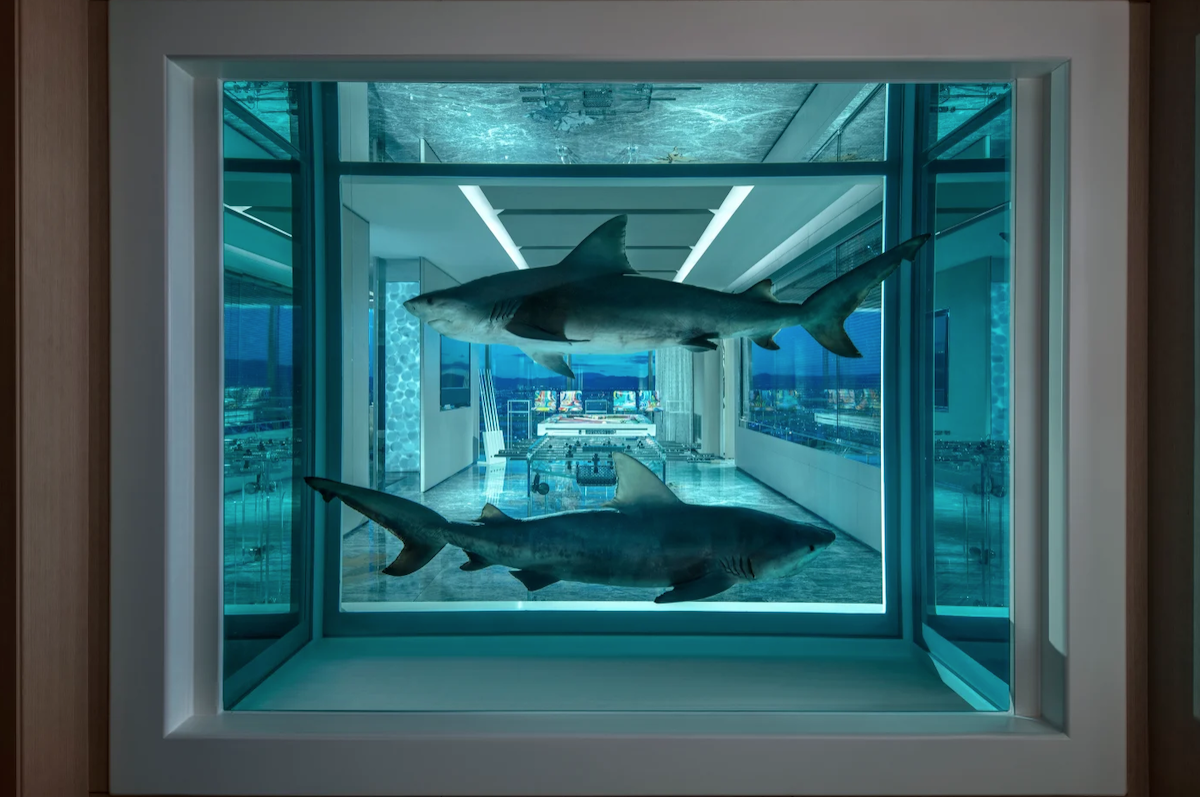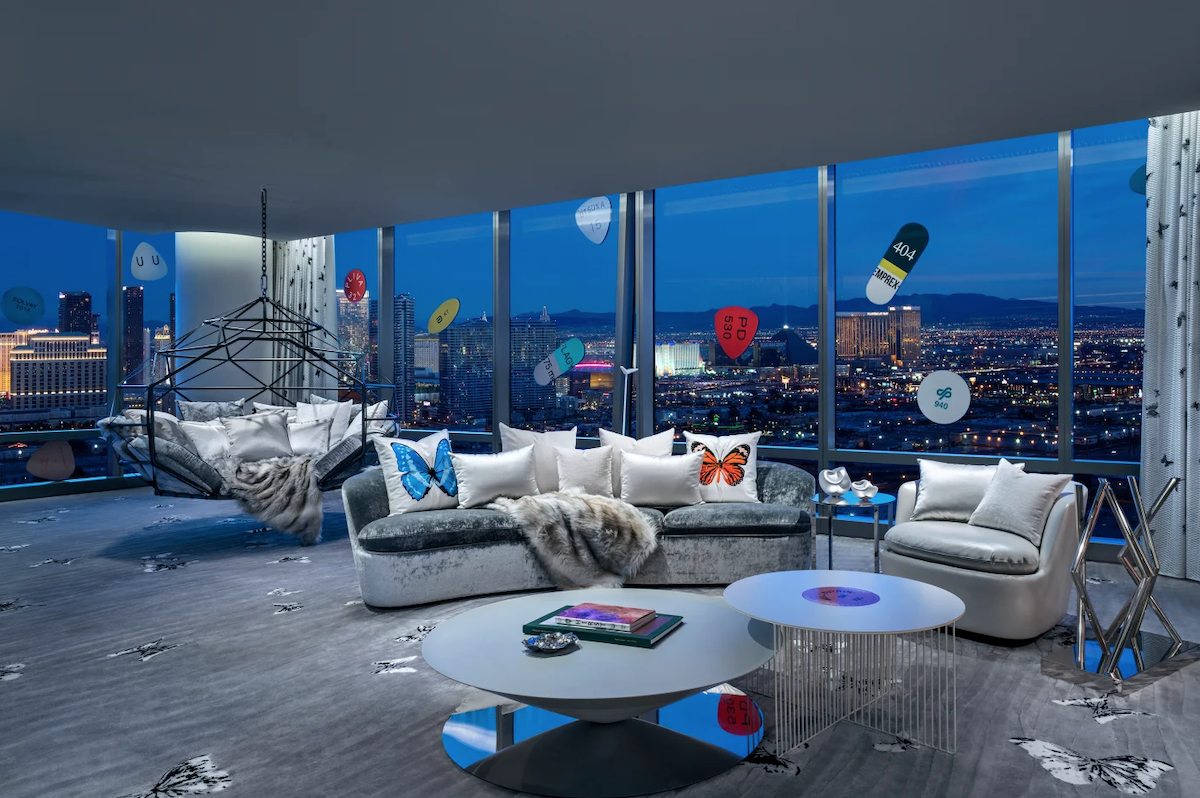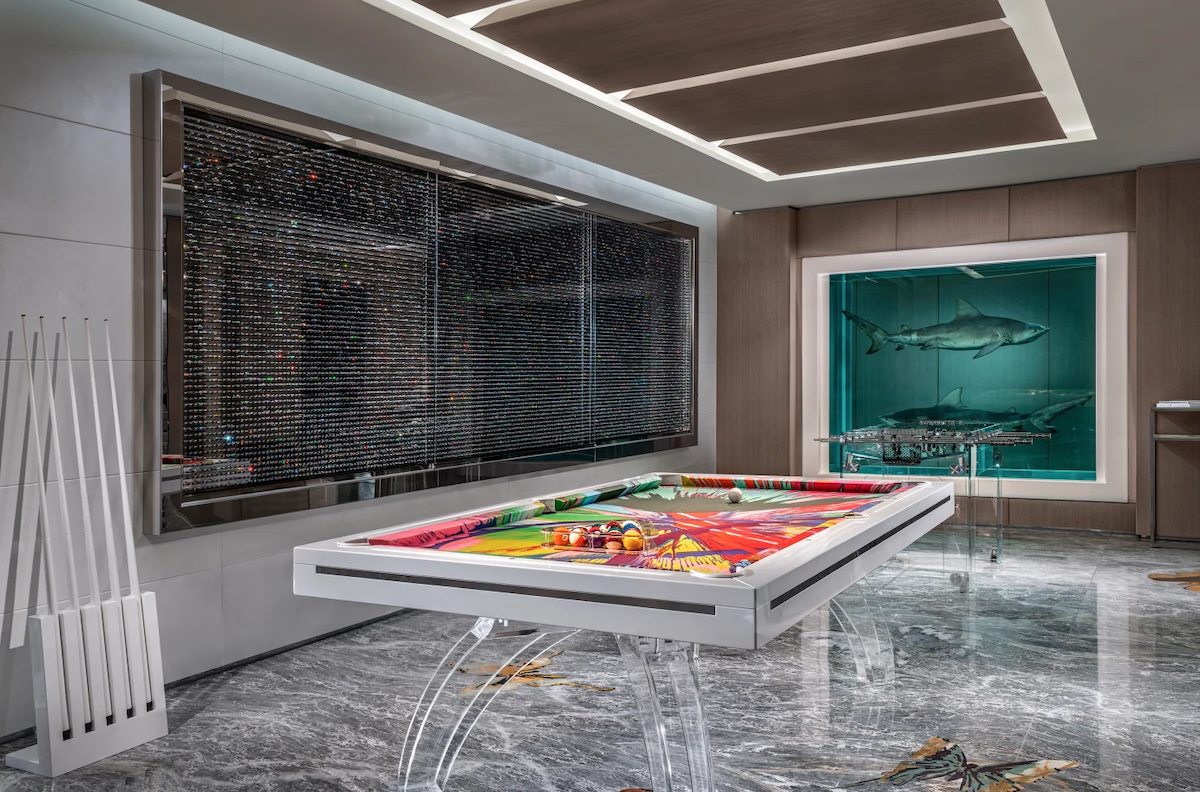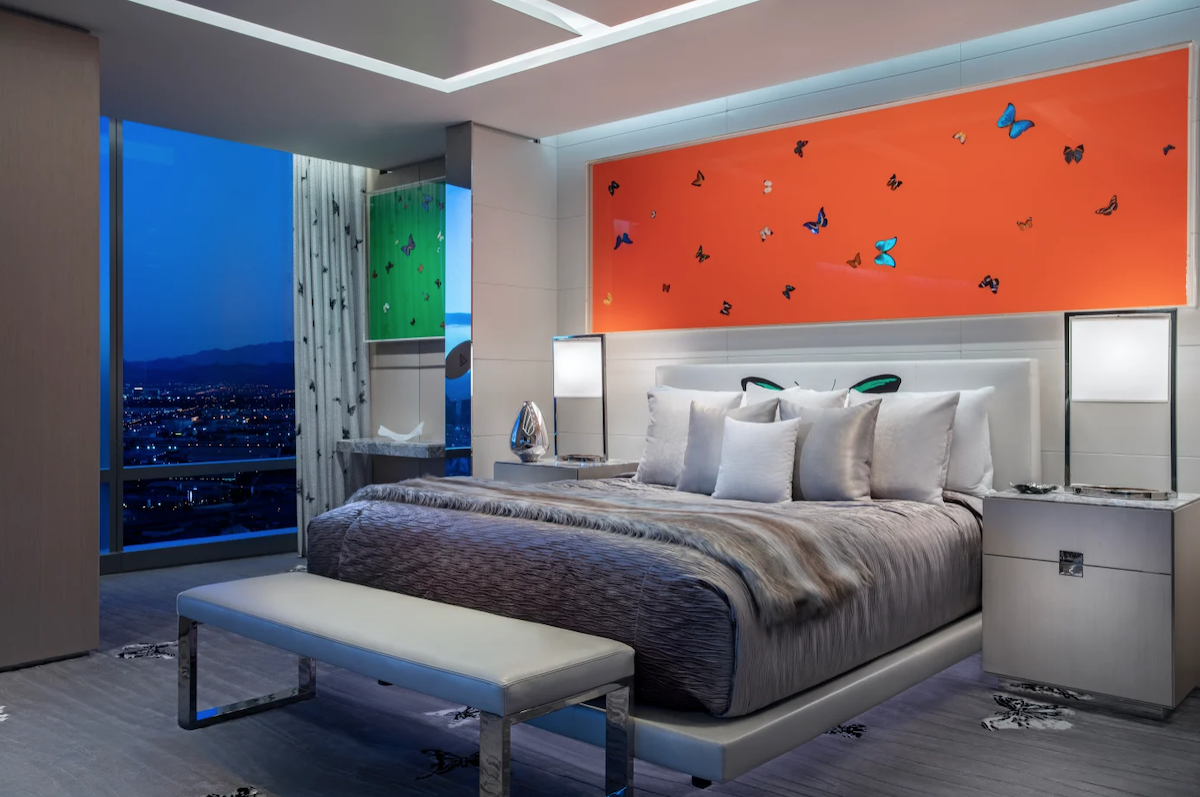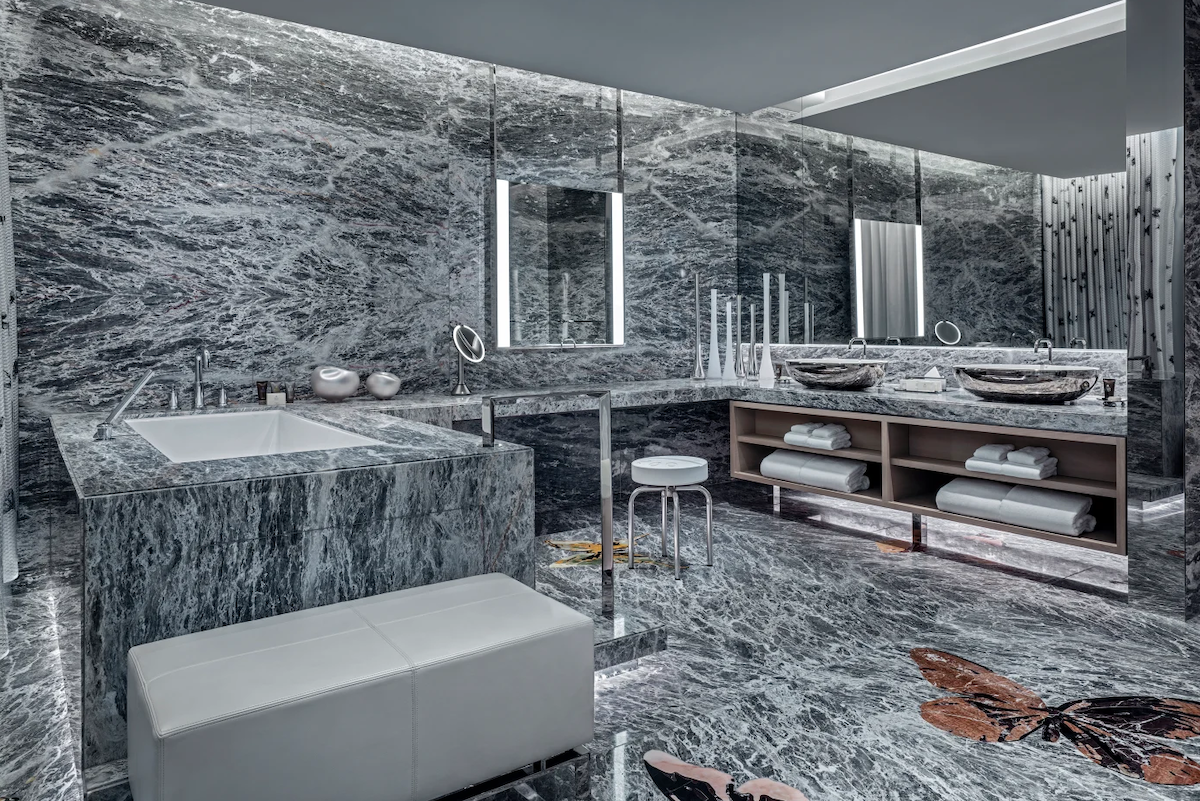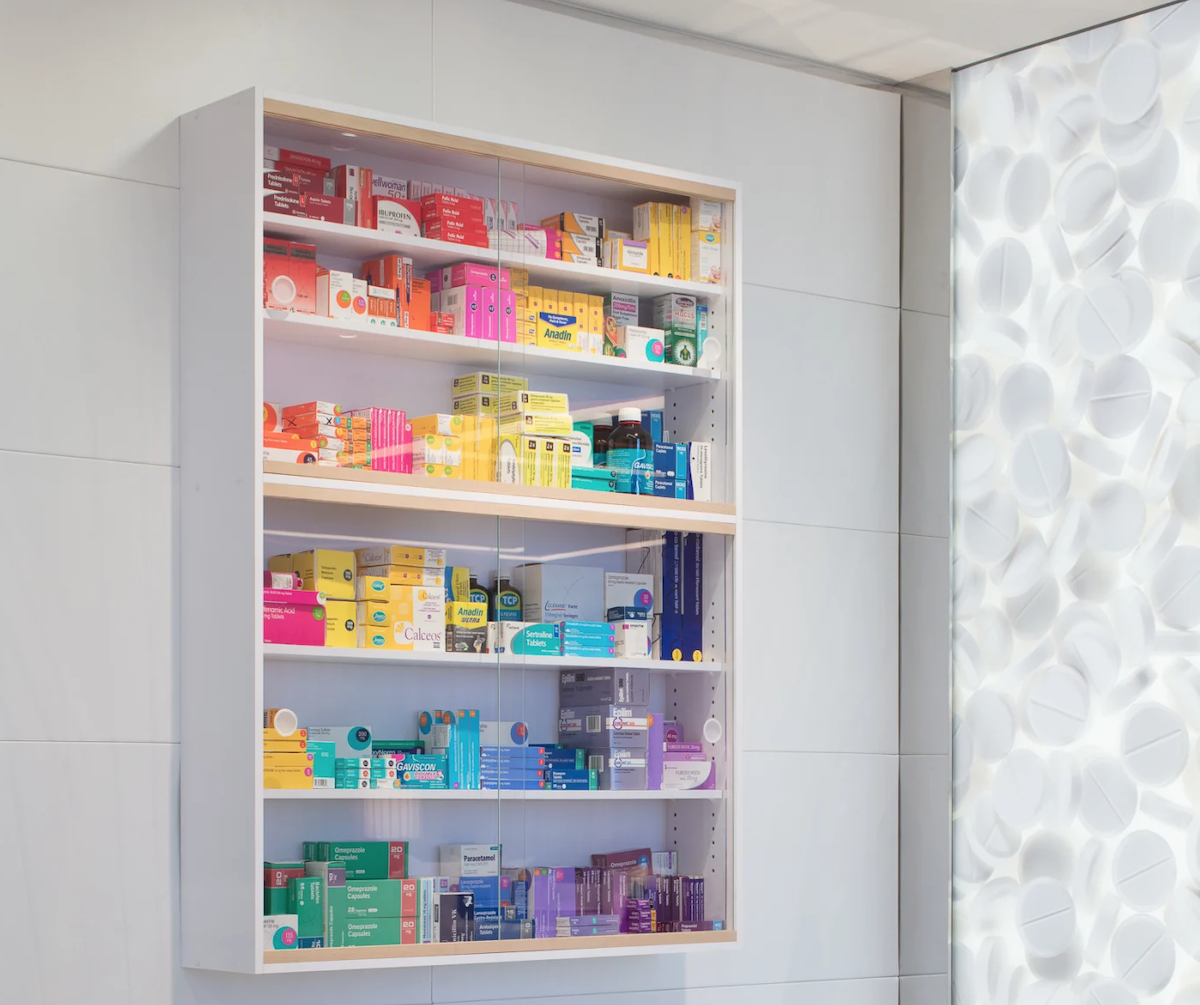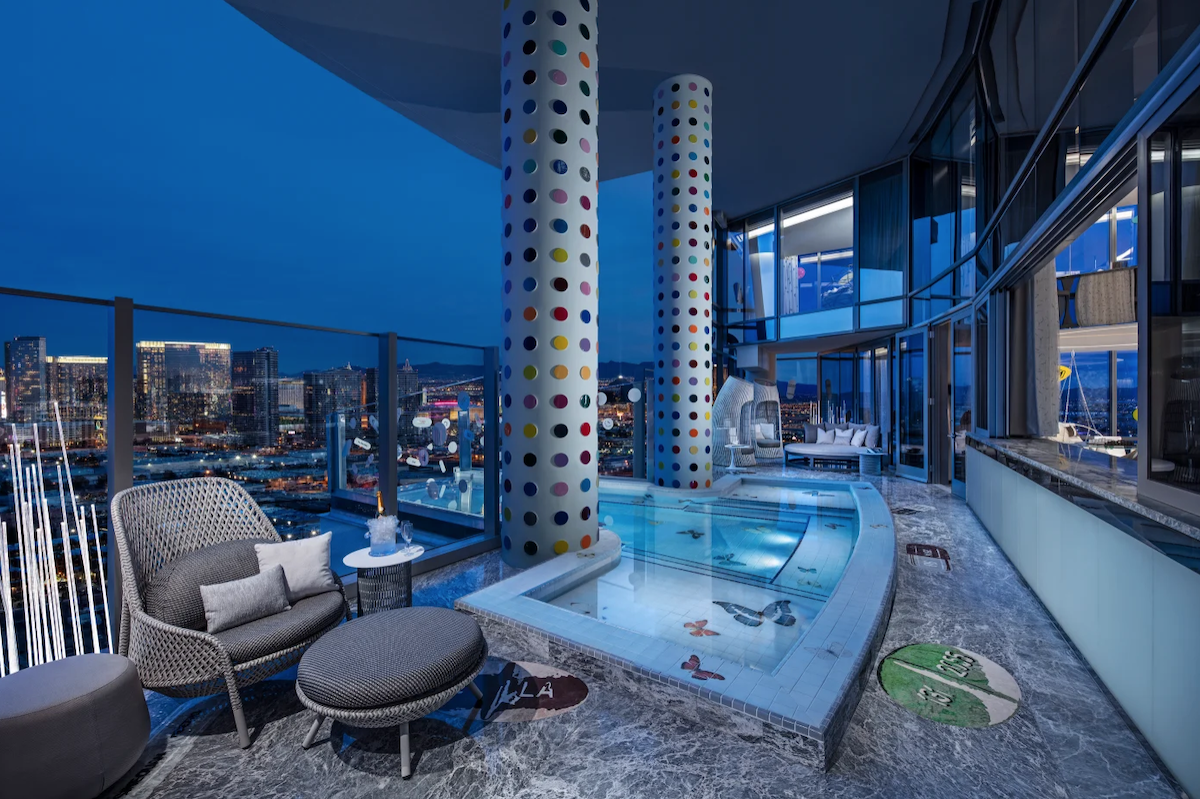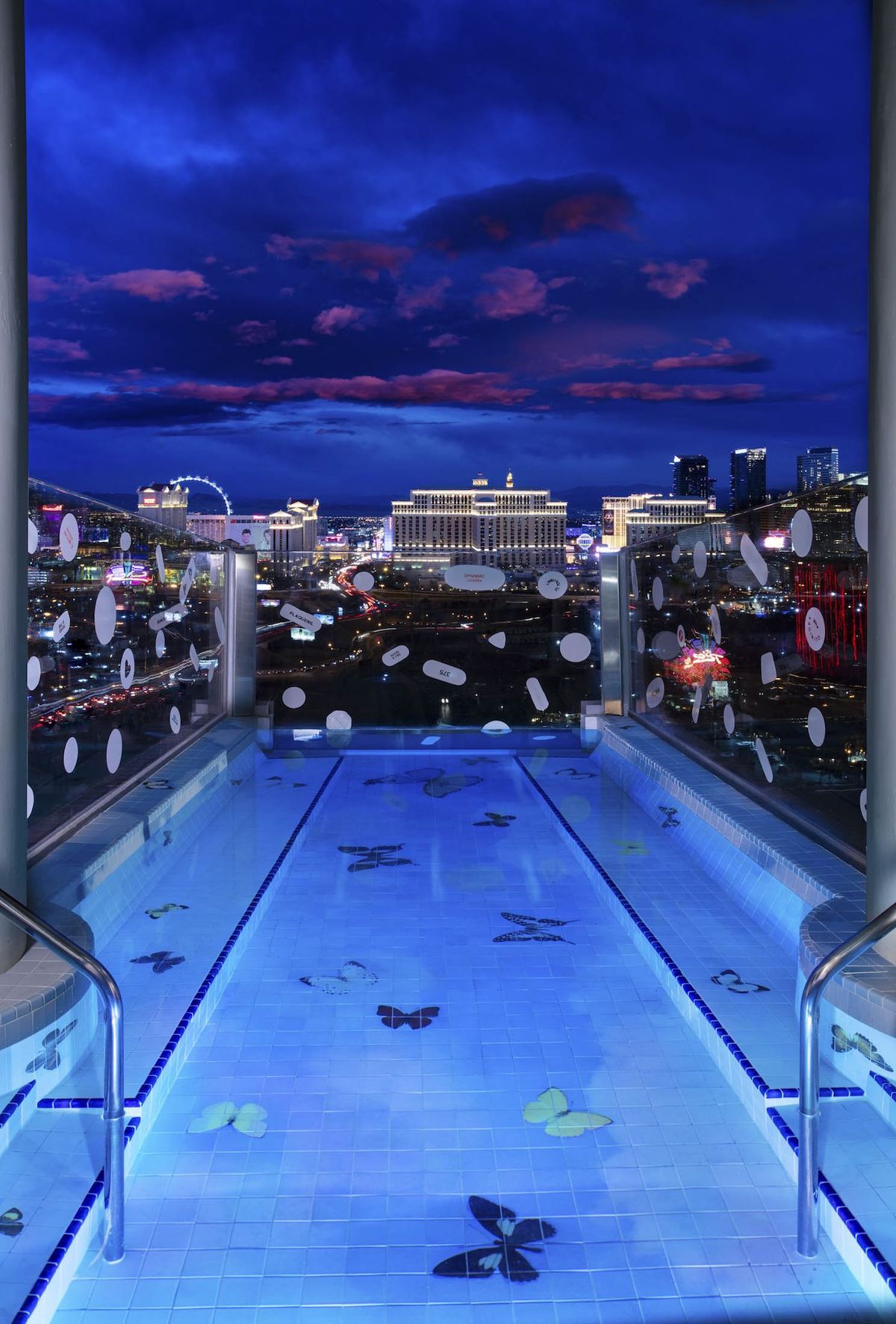 The suite includes a 13-seat bar, two bedrooms and bathrooms, a pool table, massage room, home theatre and a lounge area where you can entertain up to 52 guests. The interior is a mix of white and marble furniture, flooring, columns and wallpaper with Hirst's unmistakable touch seen throughout, such as the butterfly mosaics encased in the outdoor swimming pool. Floor-to-ceiling windows provide awesome views of The Strip while guests have access to a 24-hour butler, a chauffeured car service and all on-site entertainment.
---
---
The catch is there's a minimum two-night stay, so you're looking at forking out $280,000 to experience the Empathy Suite in all its glory unless you can win a $1 million at the tables, then the casino will comp you the room during your stay. Better start practising your poker skills.