Boss Hunting would like to extend a huge thanks to Emirates for hosting us as our partner airline on our trip to the UAE.
;t=39s
If you haven't already noticed from our coverage of Dubai thus far, it's basically the Vegas of the Middle East. I mean this in the sense that almost everything in the city is out of place. Just as Las Vegas' dwarfed Eiffel Tower standards awkwardly among a skyline of hotels, Dubai's assorted gimmicks are epitomised by the infamous indoor ski field at the Mall of the Emirates.
What you probably didn't realise is that the Mall's Kempinski Hotel takes this silliness to an entirely new (yet oddly enticing) level, hiding North American-style luxury ski chalets within the walls of this gigantic refrigerator.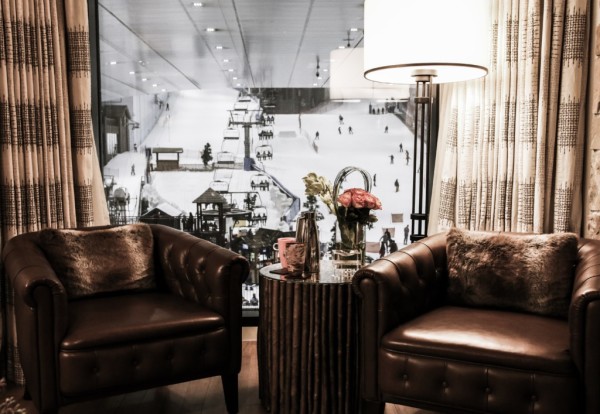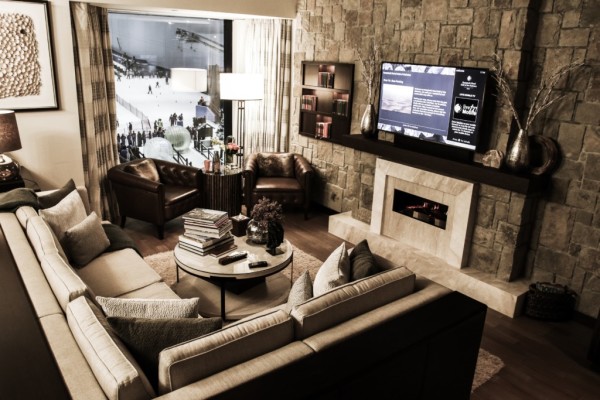 Imagine stepping through two huge double wooden doors into an expansive foyer after you've just come from a ludicrous 40 degree-or-so temperature. Your senses are thrown way off for a moment as you re-calibrate to your bizarrely new surroundings. You're in a ski chalet, looking out over a ski slope as a warm fire crackles quietly in the background – except you then remember that you're actually in Dubai.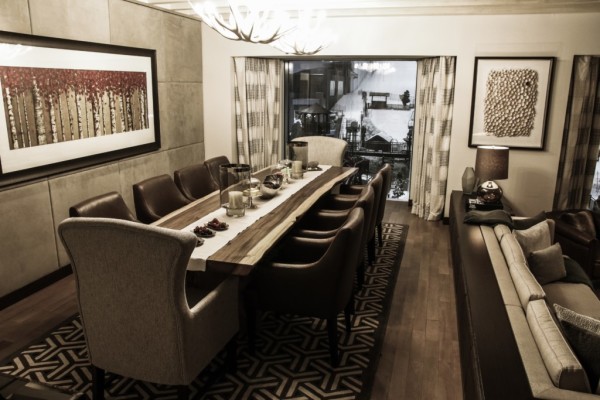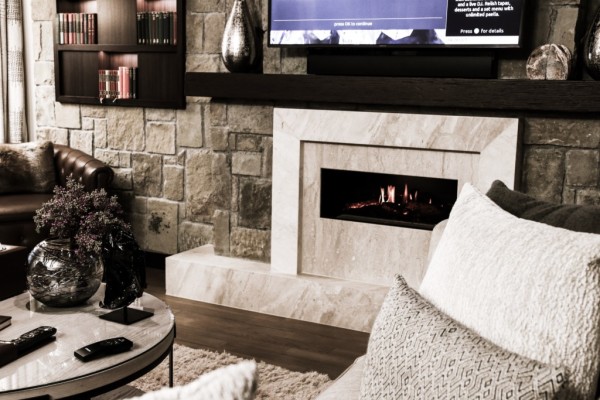 Spread over three floors and making up what is basically a house that can sleep six adults comfortably, the grand staircase of the luxe chalet leads to two identical rooms. Each abode faces the slopes, boasts freestanding bathtubs on open plan marble floors and some of the comfiest beds we've ever experienced.
The Game Of Thrones-esque dining table is perched above and behind the plush lounge area with a library and quaint leather armchairs. Other variants of the chalets offer guests direct access to two outdoor infinity pools on one side of the room and complimentary access to the Snow Park of Ski Dubai. You can literally go from sun to snow in a matter of minutes. All guests of the Aspen Chalets also have inclusive access to the Executive Lounge.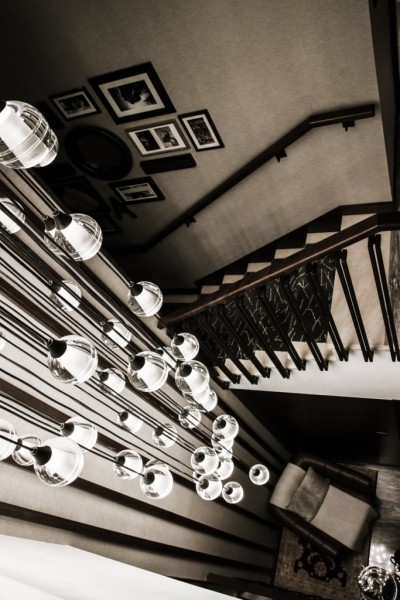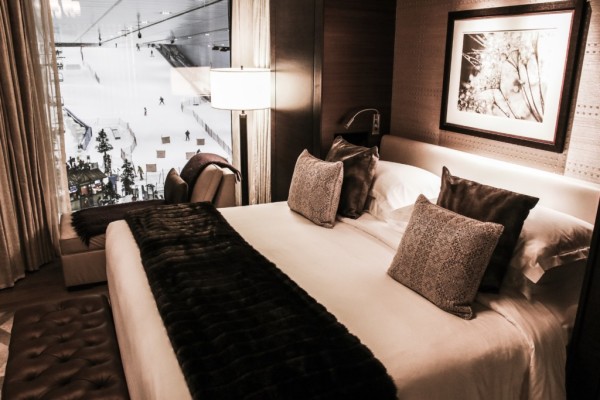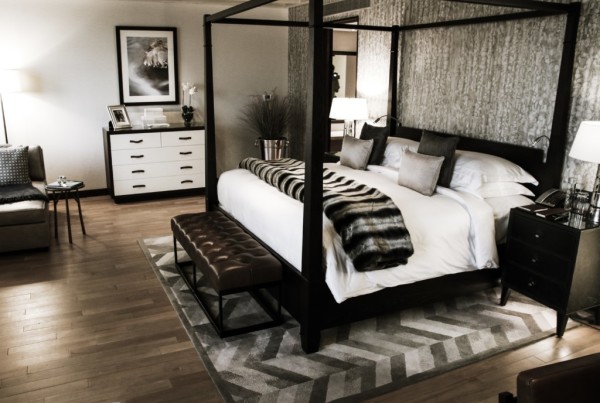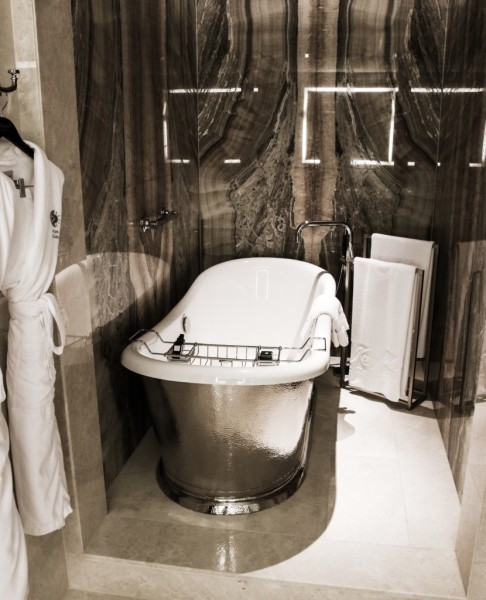 Kempinski does delicious dining as well as it does its quirky accommodation. You absolutely must try OLEA, the hotel's divine eatery with a lively Arabian flare. From the open kitchen, chefs serve up a contemporary take on the tastes, ingredients and aromas of the six Levantine nations – Syria, Palestine, Jordan, Southern Turkey, Lebanon and Cyprus. And of course, the 'must try when in Dubai' Shisha is served on the terrace until late.
For more information on how you too can put a twist on your visit to Dubai, check out Kempinski's website to book.