Perhaps the pinnacle of first world problems is the fact that Emirates Cabin crew have no idea how to make cocktails. I'm of the opinion that if you're going to offer or do something, you should do it right, which leads to my bafflement over their ability to learn the ingredients and construct basic cocktails onboard their flights.
I've been fortunate enough to spend a bit of time in Emirates excellent business class seat in 2018 and I think it's one of the best products in the sky, however it's the bar that really gives it an edge, especially when you meet two thirsty poms on the way to Birmingham and spend an entire 8 hour flight flogging a bottle of Hennessy XO.
Now you'd think with such an emphasis placed on the bar, they'd have it manned by a capable bartender. But alas my friends, this is where the novelty falls very short. Absent is the hunky Brazilian barman flaring bottles and charming patrons. Instead, you're left in the hands of an anxious learner driver, struggling to nail a manual hill start.
---
---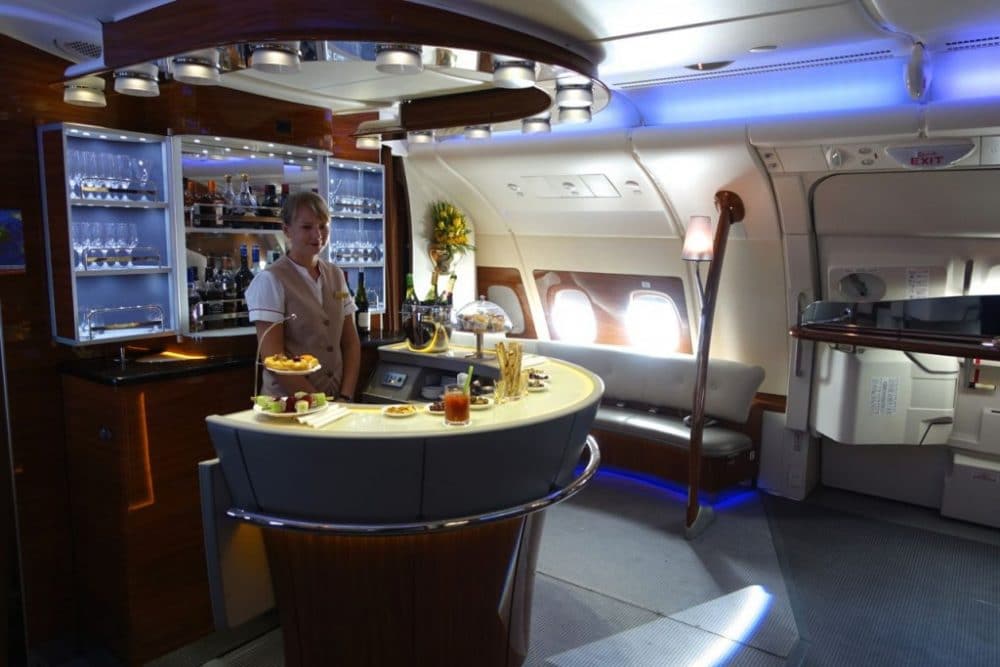 Despite numerous unsuccessful attempts at enjoying cocktails on Emirates flights, I decided on my latest trip to order a Negroni, a drink that needs no introduction to drinkers or bartenders. I'm met with a nervous glance and wonder if my thick Australian accent has affected the pronunciation.
Ne-gro-ni. I repeat.
Again a fretting glance.
A standoff ensues. Should I change my order to the Moet Rose?
Too late. The Emirates cabin crew member, who has drawn the short straw, forced to man the bar instead of sit in the galley and eat and relax with their coworkers, has fetched the cocktail book.
FUCK.
I observe this faux bartender fetch mini bottles from draws beneath the bar and start pouring aimlessly into a cocktail shaker, like adding wine to a bolognese, glancing intermittently at the 'My First Cocktail' book which appears to have thick cardboard pages. I want to tell him it's equal measures of each, there's no jigger in sight. It's a bloodbath.
---
---
I'm intrigued as to why he's not just building it in the glass he's presented but then I realise why. He hammers a lid onto the shaker and starts thrusting my drink up and down. Who shakes a Negroni?
He bangs the cold shaker aggressively against the bar, liquid hits my shirt, then he pours the watered down mess into the tumbler and drops an orange quarter into it with a plastic stirrer. Yummy.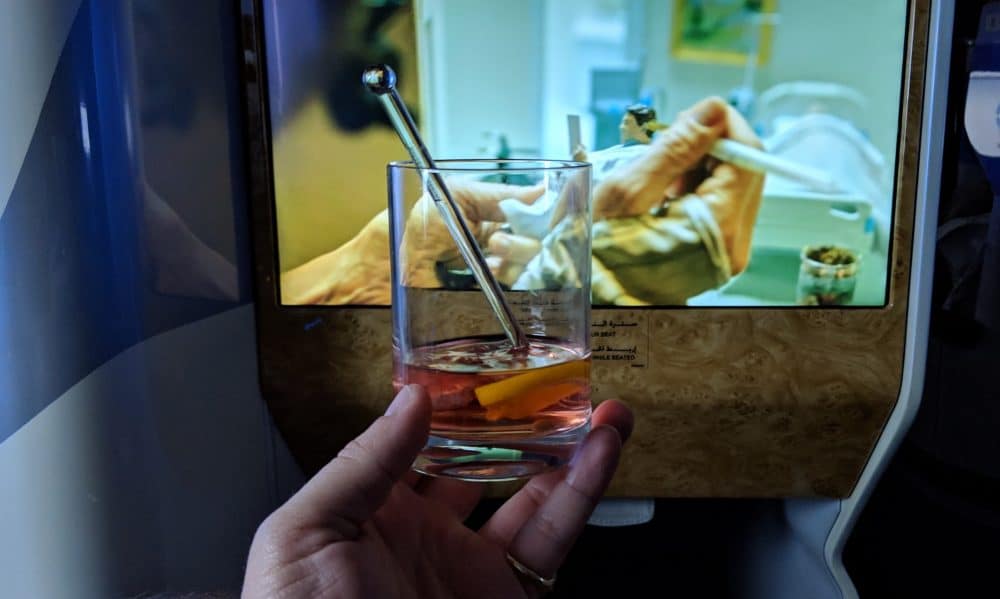 Fearing the worst, I double down with a neat Jura Superstition so he can't fuck it up and trudge back to my seat. It only takes one sip for me to realise it's the worst Negroni that has ever had the misfortune of gracing my lips.
You ask anyone who has flown Emirates Business Class if they've had a cocktail onboard and they'll tell you it's the worst iteration of that drink they've ever tasted. So why bother?
So much time and effort go into menus and wine lists, yet the cocktail offering rivals that of the Kiama RSL. One hour of basic cocktail training would ensure the Emirates cabin crew were at the very least, confident at creating cocktails for guests. A $2.50 plastic jigger would also help – not a huge cost to incur on my $9,800 ticket.
My advice to Emirates is to train the Emirates cabin crew that are going to work behind the bar, and to readers, don't even waste your time, or the alcohol. Unless of course, you're interested in finding out what the absolute worst version of your favourite drink tastes like.
Before you dig in, check out our review of the overall Emirates Business Class Experience.