I've always thought that marketing and PR departments are better creative writers than journalists. Those that peddle hotels are perhaps the ultimate persuaders, as their colourful vocabulary paints an extensive picture of an experience you are yet to have. In a way, a lively lexicon is needed to differentiate a brand from the rest of the hotel industry's mostly homogenous product.
In the case of Emporium Hotel South Bank, the words 'exquisite', 'sensory symphony' and 'immersive luxury' feature heavily. After a weekend stay, I was pleasantly surprised to find a hotel with marketing verbiage that is more fact than fiction.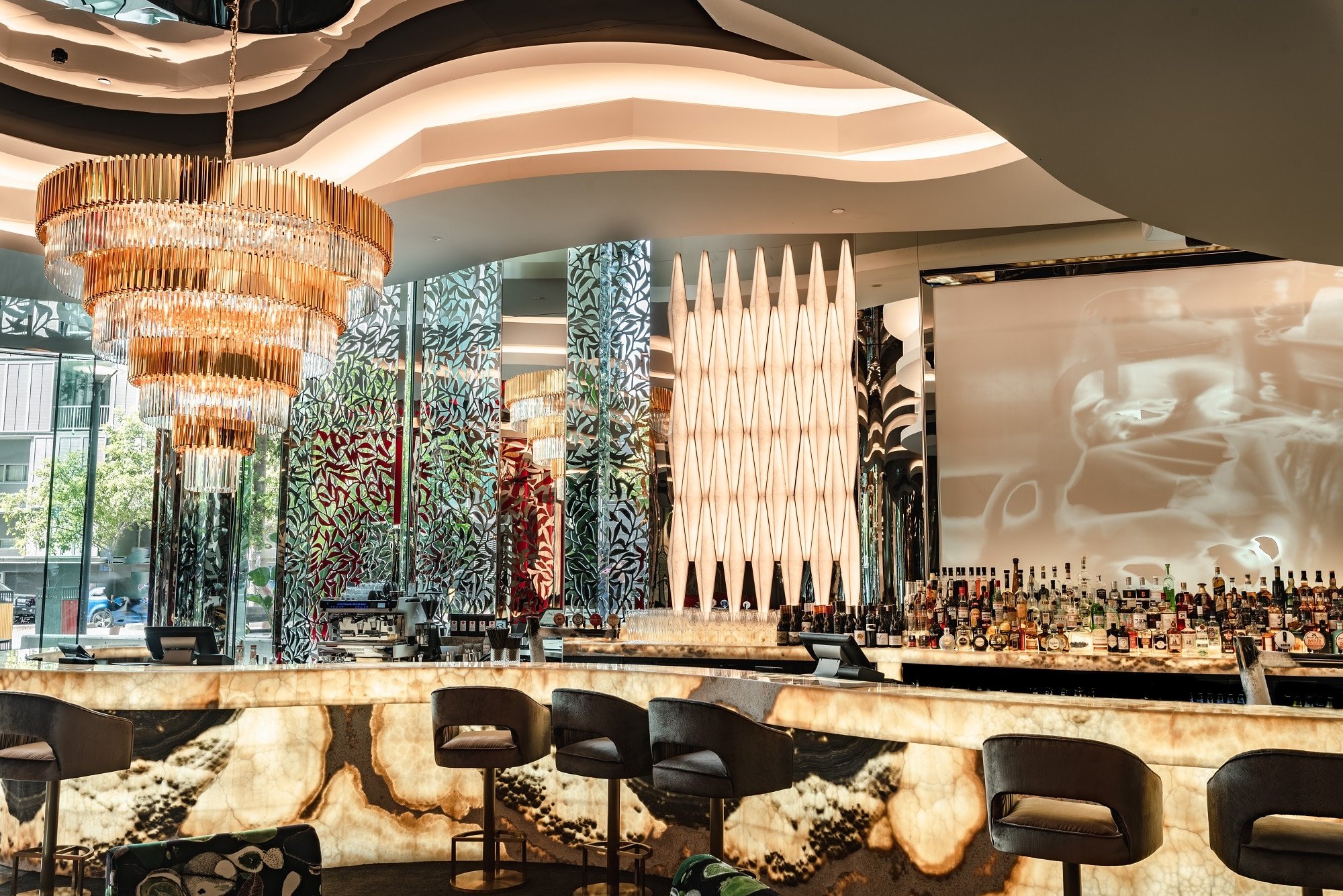 There's no better time for a staycation. Taking the time to explore your own city actually yields some fascinating finds, as you see it from a different angle and try new things. Brisbane is a city that has a remarkable amount going on behind the drapes if you're willing to look closer. I've had a stay at Emporium Hotel South Bank on my list since it first opened 2 years ago but only just ticked the box, despite it being a grand total of 5 minutes from my house.
---
---
The hotel is across the river from the CBD in the burgeoning South Bank precinct. The area has progressively established itself as a hive of restaurants, bars, accommodation and culture. A five minute walk will see you surrounded by vibrancy and action, spoilt for choice no matter what you're chasing. Setting eyes on Emporium's enormous artistic façade of waving metal squares and big silver 'E' makes you realise the hotel both suits and complements its surroundings. Put simply, it's very cool.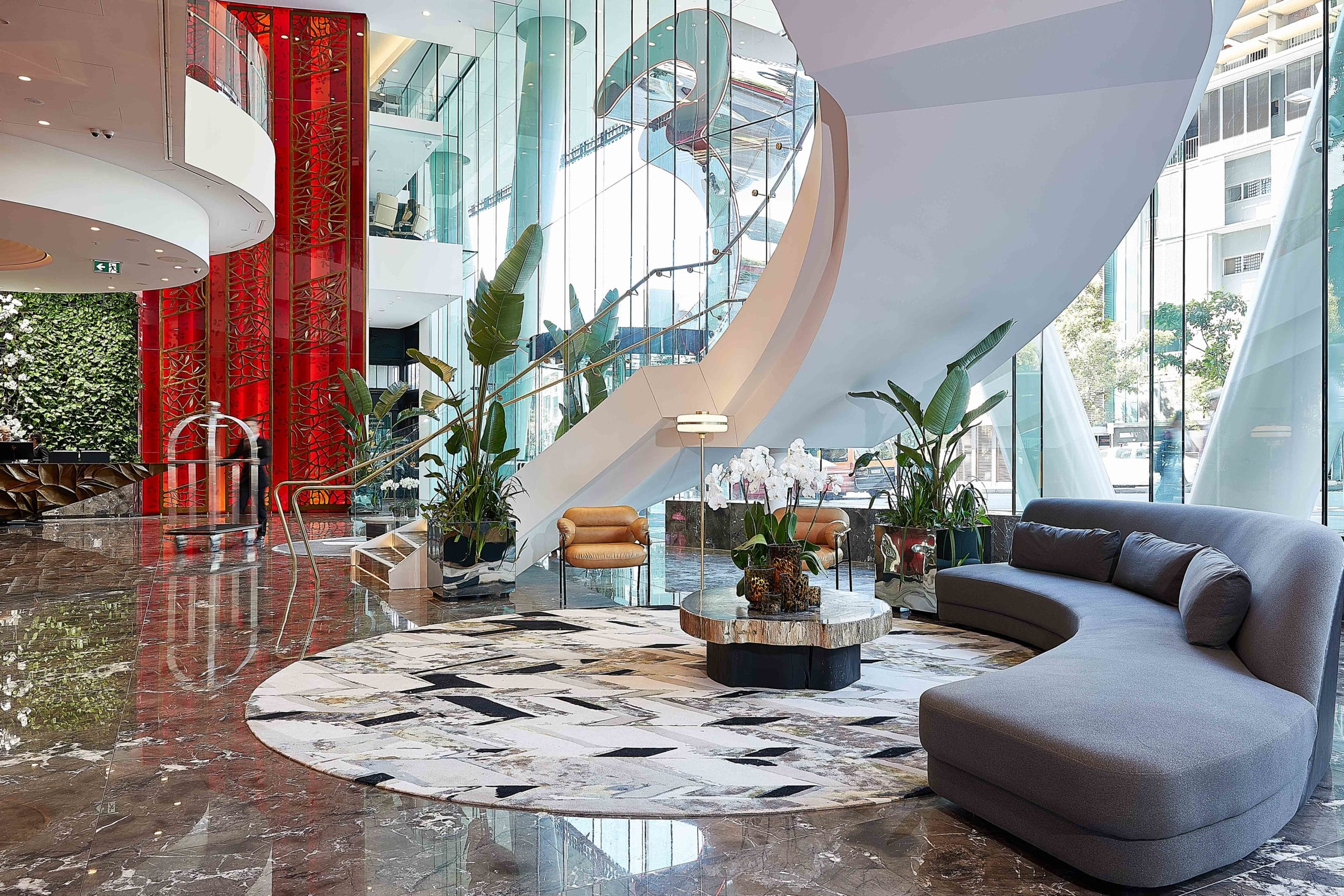 The beauty of Emporium's design is only succeeded by its uniqueness. It appears to run the line between old school elegance and modern spontaneity perfectly, ending in a middle ground of tasteful boundary-pushing. In the lobby, you'll find shiny chrome, oceans of marble and glass, but step into the lift and you're greeted by LED screens in the walls and floors that broadcast anything from dancers to abstract patterns. Every space was so grand that I got the impression no expense was spared to impress guests – there's something deeply satisfying about that.
The special attention to glamour spills over into the rooms, too. The TV is cleverly hidden within the mirror at the foot of the bed, a smart touch. Tech features heavily in the room's controls, with all lights and curtains operated by digital screens, pushing the contemporary feel of the hotel overall. The room range is primarily made up of Vista Suites (hinterland-facing) and River City Suites (city-facing), which will set you back $440 and $520 per night for a weekend stay, respectively.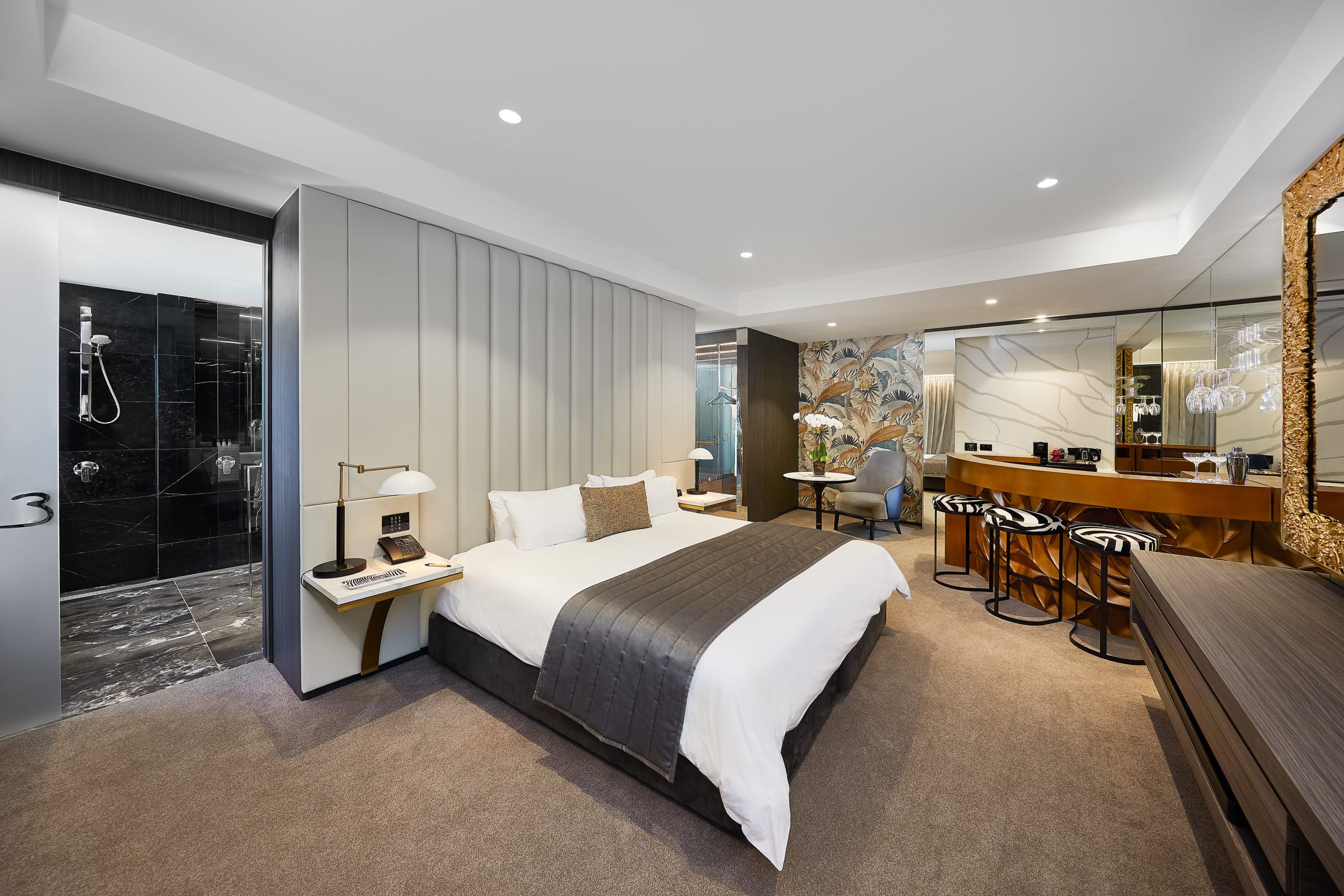 At the pointy end of the range sit the Emporium, Exquisite and Poolside Cabana Suites. Each comes with a full bar, walk-in robe, freestanding bath, complimentary chauffeur and a litany of space for just under $900 per night. We stayed in a Poolside Cabana Suite and were smitten with the ability to walk out of the front door straight into the pool. The extra room to move adds an air of opulence and comfort beyond its cost. For the extra coin, it's certainly worth considering an upgrade to one of the premier suites.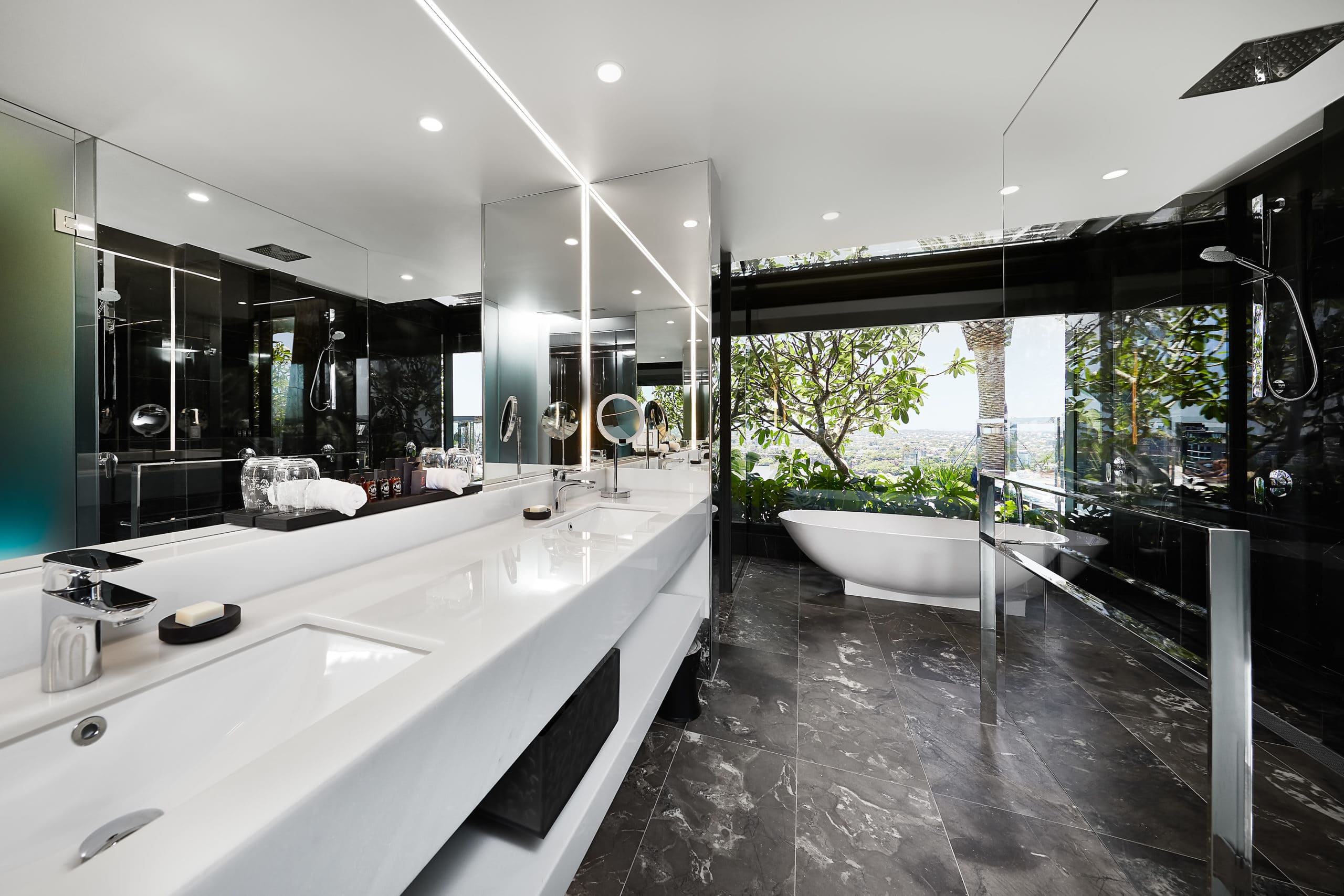 Inarguably Emporium's biggest strength is its view – it is completely unrivalled in Brisbane. With the South Bank parklands at its feet followed by the river, the hotel is afforded an incredible uninterrupted vista of the CBD. The city-facing suites all capitalise on this outlook with full-length glass and balconies. Being able to watch the sun rise behind the metropolis of Brisbane is a treat worth waking up early for indeed.
Knowing their strengths, Emporium has placed the lifeblood of the hotel on the top floor, level 21. The pool area is large for a rooftop and features a smartly designed infinity edge that looks stunning. I'd go so far to say that it could be the best hotel pool in Brisbane, perhaps only bested by The Calile and its vibe. Astute service from The Terrace bar, comfy recliners and cabanas, and an unending supply of white towels makes it hard to leave. However, a distinct lack of shade or umbrellas means your time at the pool is ultimately limited – an oversight in our Queensland climate.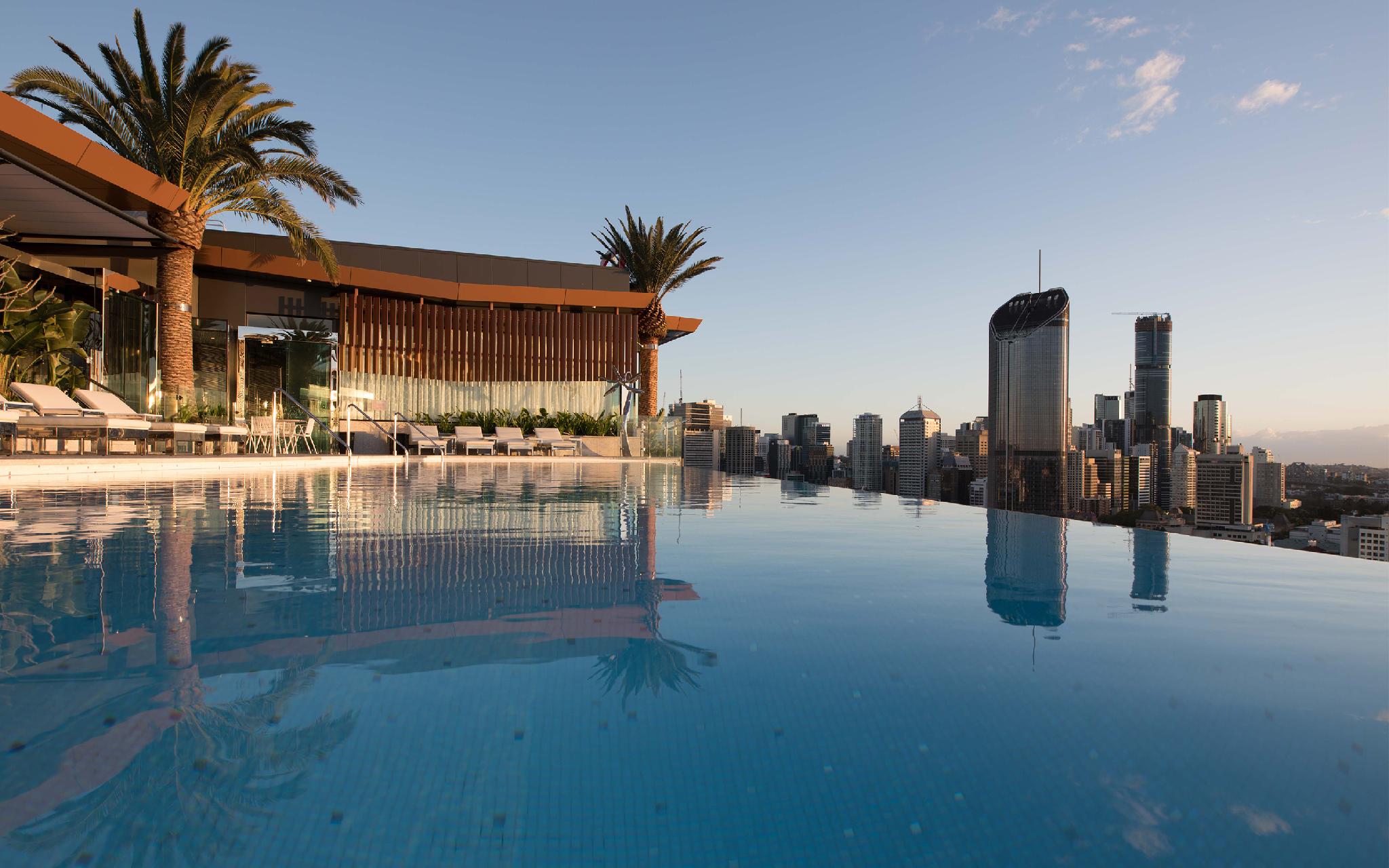 While there is plenty to choose from within walking distance, the restaurants and bars on site are adequate to keep you satisfied for an entire weekend. The shining star is Signature, a hatted modern australian restaurant situated on the first level above the lobby atrium. A simple menu dominated by a few powerhouse dishes frames an exquisite grazing experience backed by a wine cellar housing over 6,000 wines. Think venison with smoked parsnip puree paired with a little 2016 Antiyal Pura Fe Carmenere from Chile.
---
---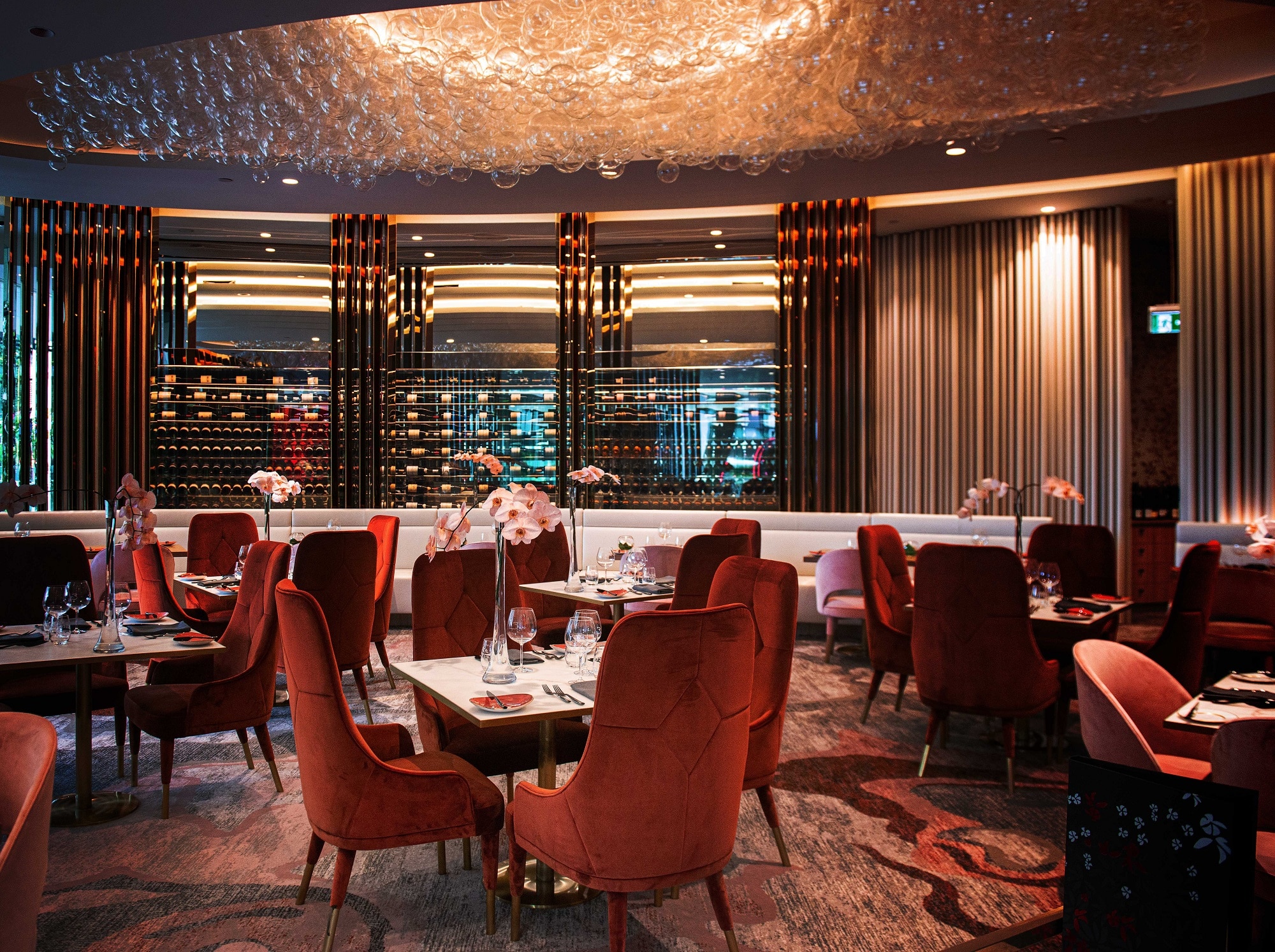 Back on Level 21, The Terrace rooftop bar boasts that stellar view once again, a retractable roof, plenty of mirrors and light-up floor panels. Highlights include a creative cocktail menu and some tasty light bites to see you through to dinner. Its popularity does mean that you have to hustle for service occasionally, though.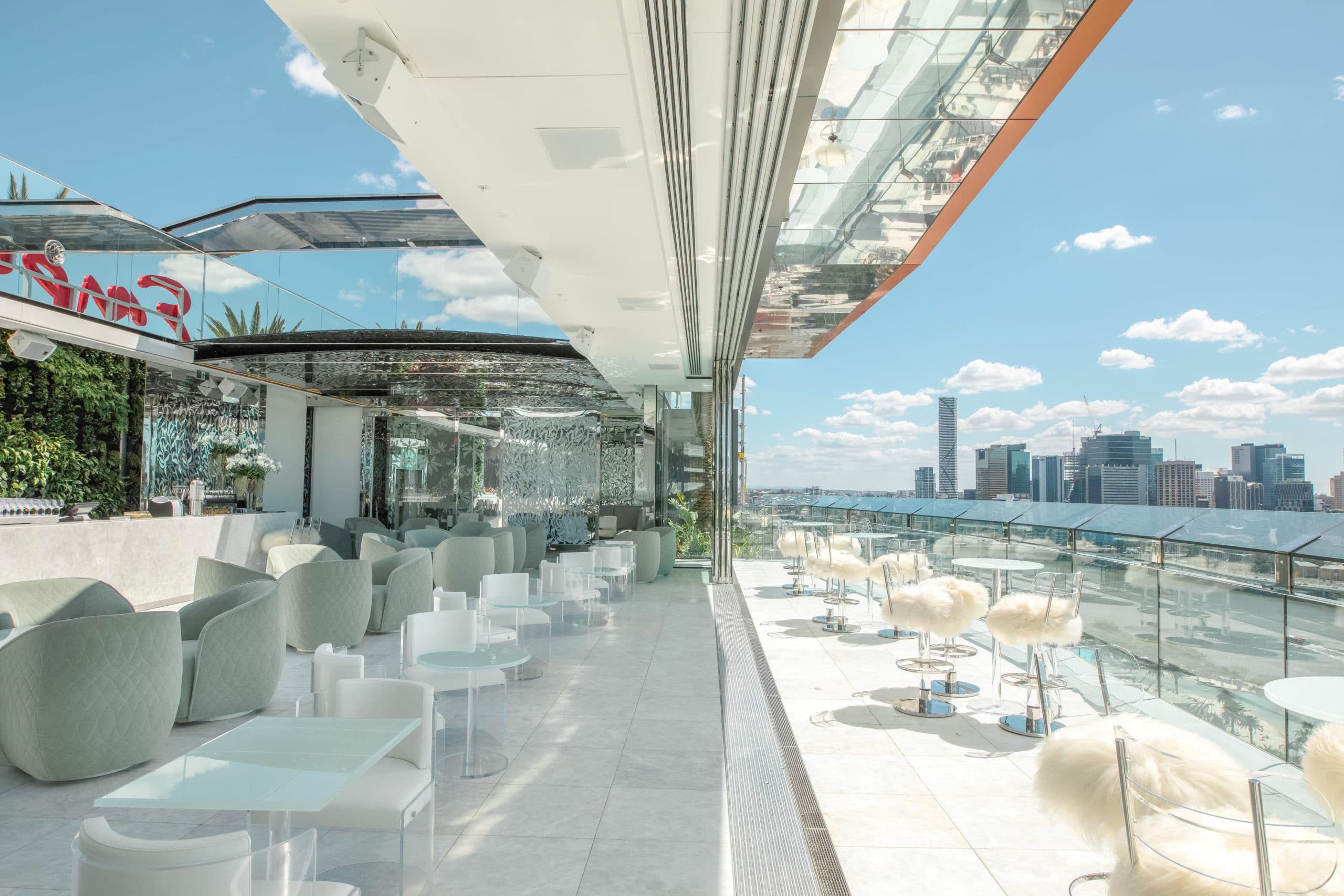 I found myself unhealthily scratching for weaknesses, but Emporium is a stellar all-rounder which seemingly excels at every angle. My only noteworthy gripe rests with the price. A weekend rate of $440 per night for an entry-level hinterland-facing room is an ask, particularly if you glance over the river to W Brisbane ($374) or past the Story Bridge to The Calile ($418). Regardless, Emporium is booked out every single weekend at least a few weeks in advance.
I've learned that the most telling indicators of a good hotel are the special touches. It's the little things you didn't ask for and didn't expect but were done anyway that matter the most. It's the concierge remembering your name despite all 143 rooms being booked out, the chocolate on your pillow before bed, the handwritten welcome note from the general manager, and the random call from reception to see how your stay is going that impresses most.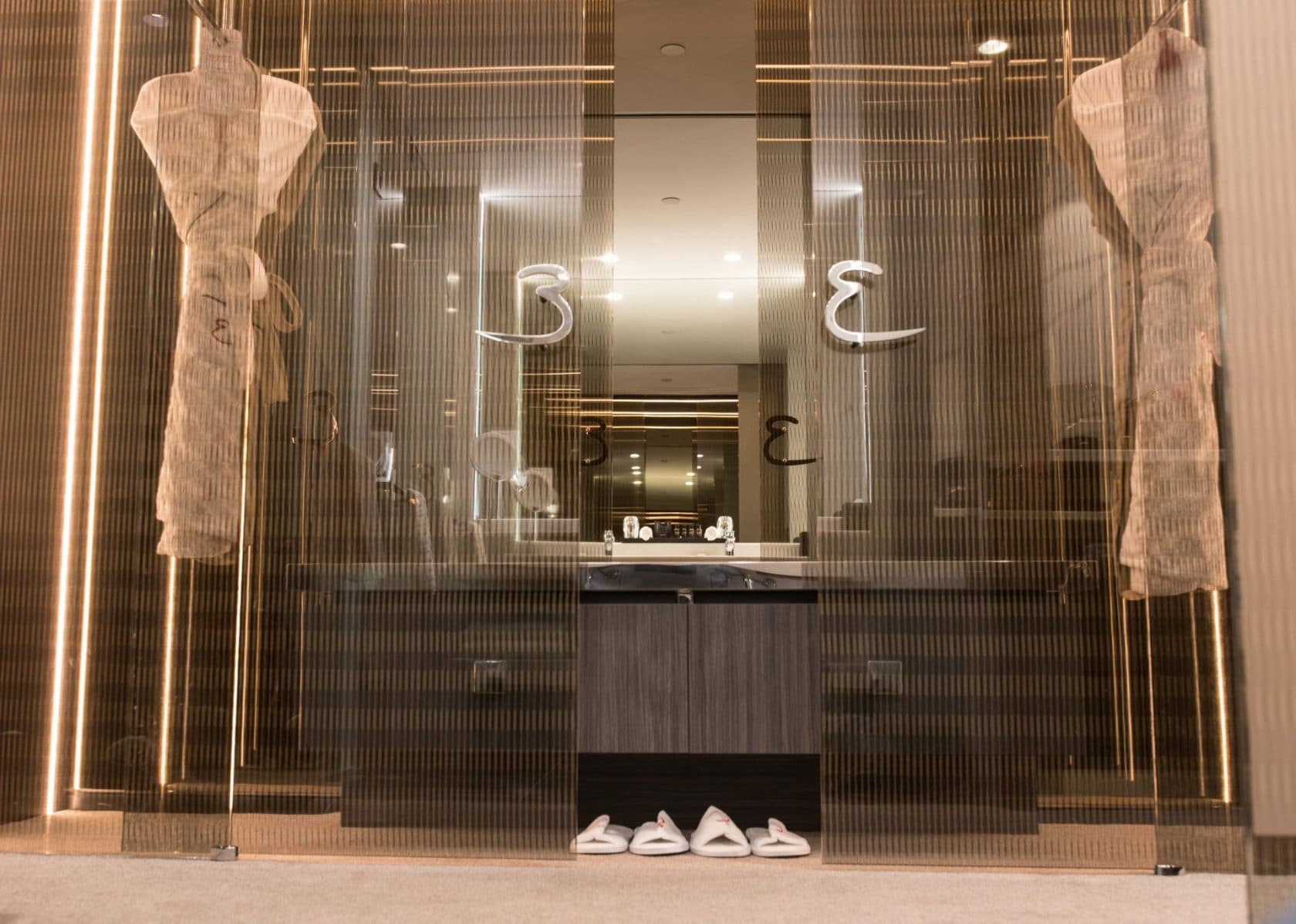 For a single night experience, we'd recommend locking in the Taste of Emporium Package. For $350 per person, you get a River City King Suite, breakfast, valet parking, a cocktail at The Terrace, a 3 course dinner at Signature, followed by a nightcap and dessert at the Piano Bar. There's huge value in the deal – summing up its individual parts shows that dinner at Signature is effectively free. No matter what you choose, a pleasant stay is all but guaranteed. Just don't forget to wear sunscreen at the pool.
Head over to Emporium Hotel South Bank's website to book your stay in or for more information.
All images courtesy of Emporium Hotels.
RELATED: Brisbane's Calile Hotel Is A Crisp Urban Oasis
---
---