Travelling between England and the Netherlands has never been easier – thanks to Eurostar's direct high-speed train that takes you from London to Amsterdam/Amsterdam to London.
Which means from this point forward, anyone even remotely entertaining the idea of an intercountry kick-on from London to Amsterdam/Amsterdam to London can actually follow through. Without any real hesitation. And as an added bonus, there'll even be some brief stops at Brussels and Rotterdam.
A direct high-speed train between London and Amsterdam marks an incredible improvement on time-efficiency as well as convenience of location – your journey beginning and ending "… pretty much in the centre…" of both cities.
---
---
There will, however, be a requirement for some additional travel time with formalities and such. In terms of arriving at the station before departure, passport control facilities, security clearance, etc. Still, it's a small price to pay for the potential being offered.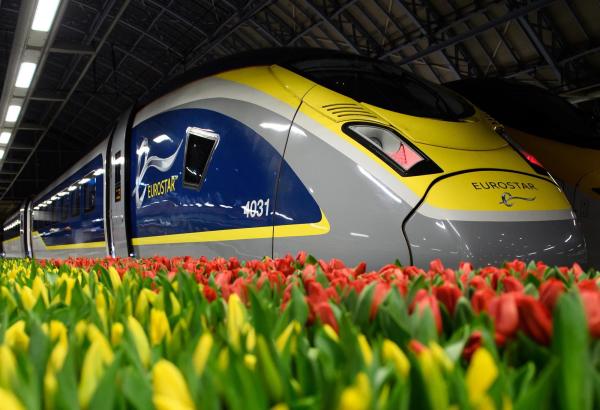 "Our services from the UK to the Netherlands have proved very popular with over half a million travellers since launch," says Mike Cooper, Chief Executive of Eurostar.
"Our fully direct service marks an exciting advance for high-speed rail and provides consumers with a comfortable, environmentally friendly alternative to the airlines on one of Europe's busiest leisure and business routes."
Eurostar will begin with up to three trains daily from London to Amsterdam (twice on weekends), and up to two direct trains daily from Amsterdam to London (once for weekends).
Tickets will be officially available for sale from February 11th of this year with prices starting at £35 (AU$67) for Standard Class one-way fares. Commercial services will be up and running from April 30th.
Find out more at eurostar.com.
RELATED: Embrace These Drink & Chow Hotspots In Singapore 24/7.
---
---