There's nothing more sad than spending your days at work loathing over your brother's friend's cousin's travel photos that you've just discovered on Instagram. Whilst you're in the midst of a pity party, they're frolicking with monkeys, swimming under waterfalls and exploring countries whose names you can't even pronounce. If money problems are preventing you from exploring the world then alas my friend, there is hope for you. Any boss can make their travel dreams a reality, even if their wallets are looking a little slim.
Here are our 5 top tips for travelling on a budget!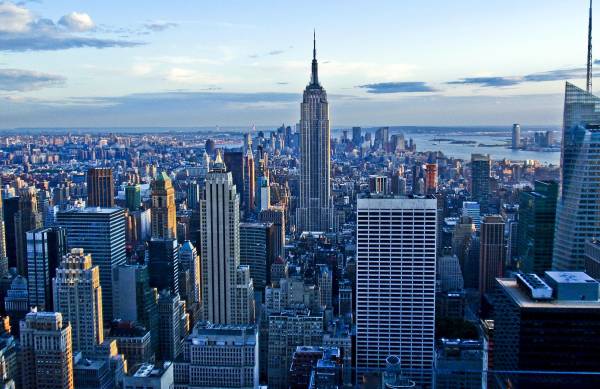 1. Don't be fussy
One of the many mistakes novice travellers make is that they get a particular country or city stuck in their head and become close-minded about where they want to visit. NEWSFLASH – New York City is not the only place on Earth and France will still be there next year! If you open your mind to other destinations, you will find that there are many incredible places that you can visit on the cheap!
2. Geography is your friend
Geography is the best determinant of where you can travel on a budget. If you're in North America, Central and South America are your best bet. Those of you from the land down under can get incredibly cheap flights to South-East Asia. And if you live in Europe… well you shouldn't be complaining in the first place!
3. Be flexible
When it comes to travelling on the cheap, flexibility is a must. No one knows why the mythical travel gods make flying to Cambodia cheap on one day, but $300 more expensive the next. Therefore if you want the cheapest flights, be sure to check the prices for 2 – 3 days before and after you plan to travel. It just might be worth your while to arrive a little earlier, or leave a little later than planned. As a general rule, Tuesdays and Saturdays are the cheapest days, whilst Fridays and Sundays are the most expensive. Also, it goes without saying that school breaks and holidays periods are the worst times to book flights on a budget. You have a better chance of eating Christmas lunch with Santa Claus than finding a cheap flight around the middle of December onwards.
4. Start subscribing to budget-airline websites
Most budget airlines have online newsletters or subscriptions you can join and this is the easiest way to keep up to date with the best flight deals. Subscribe to airlines that fly to regions of the world you want to visit. AirAsia have some incredibly cheap flights to Asia (who would've thunk it), and China Southern surprisingly offers some great deals to Europe (I have flown with them and survived, you'll be fine). Most emails you'll receive will be pretty standard but every so often you'll receive a deal so amazing that you'll be wondering if there's something wrong with the plane.
5. You're a traveller now, be spontaneous!
The reason why airlines make some flights so incredibly cheap is because you have to book months in advance. This is fine for most, but for those of you who micro-manage everything it can be a bit of a problem. When travelling on a budget, you have to be willing to step out of your comfort zone and take a risk. Return flights from Sydney to Ho Chi Minh City can be found for as cheap as $120 but you must be prepared to book up to 10 months before you fly. If you are reasonably sure you will be free to travel on the dates you have selected then don't hesitate! It's almost a crime to pass up such great deals so it is worth the risk, even if you aren't 101% sure you'll be available. Also keep in mind that you're not the only one who'll know about these offers so you have to be quick – there's little time for dawdling. (My friend once stepped out to pick up some pizzas and by the time he returned I had discovered and booked a return flight to the Philippines for $160 – I fly out in September.)