They are the world's largest passenger aircraft and Emirates have the biggest fleet of any carrier on the globe.
The mammoth Airbus A380's first flew in 2005, the double-decker wide-bodied aircraft introduced to phase out the Queen of the Skies, the ever faithful Boeing 747.
Now she is one of the most prolific people movers on earth, shifting around 525 passengers each flight on the world's major long haul routes.
---
---
The pilots of such impressive aircraft are respected for their prowess and rigorous training. No training is in comparison, however, to those on the flight deck of an Emirates A380. On our recent trip to Dubai, we had a taste of the Emirates A380 Experience from the cockpit ourselves.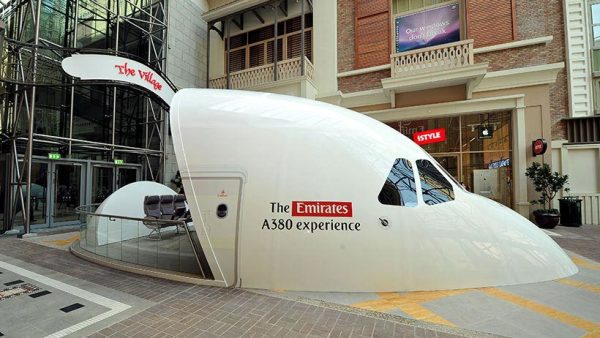 You'll find the experience at one of the dozens of entrances to Dubai Mall, outside the official Emirates store. The experience will take you about 30 minutes, give or take availability. Your instructor allows you to choose any airport you wish to fly in the world, at any time of day and in any weather condition.
At first it seems as if there is a lot to think about and you'll be hesitant to push down on the engine power in apprehension of forgetting something. Your instructor will talk you through your first flight, then gradually give you more autonomy and less direction as you progress.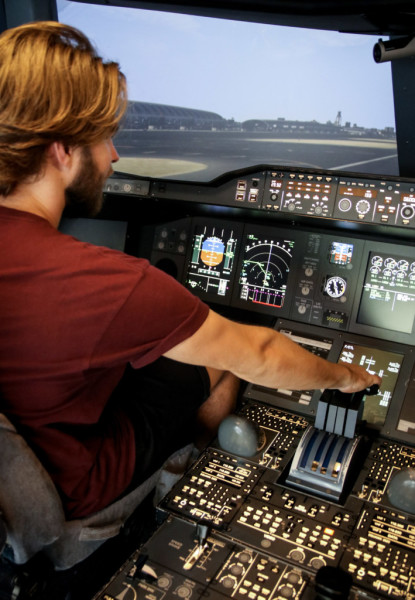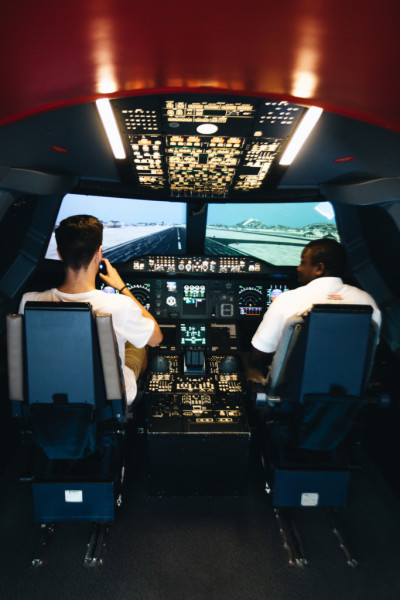 Rolling down the runway to a take off speed of 150 knots, you'll climb to an altitude of around 3500 feet before doing a lap of your city of choice and lining up on final approach to land.
I asked him to take me to the infamous St. Marteen airport in the Caribbean which is known for its extremely low approach over a popular tourist beach. The first landing was no dissimilar to the others, yet for the second I'd always wanted to try a landing in an extremely heavy crosswind. The visibility was low and the plane incredibly unstable, but after a few bounces off the tarmac, I managed to put her down in one piece.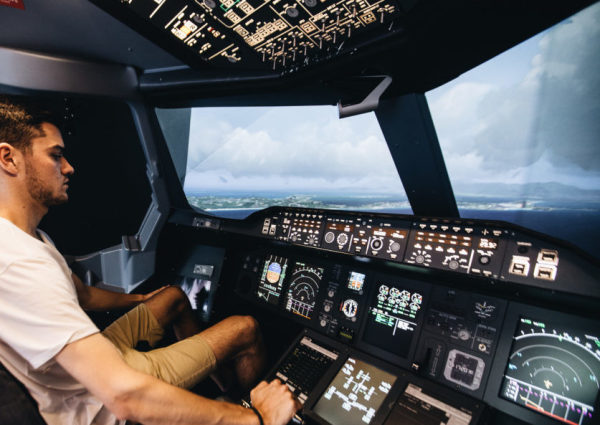 To get the closest recreation of what it's like behind the controls of the world's largest aircraft, book your own A380 simulation experience during your next stopover in Dubai.
Prices start at around $115 AUD, depending on peak or off-peak times. Check out our full Emirates experience below.
---
---
;feature=youtu.be