People often dread layovers. Something about waiting in an airport is just all too close to being held in limbo between life (where you've just been) and the afterlife (where you want to be). When all things are considered, an airport is essentially a bizarre world in itself with an upside down economy and tense security standards. Qatar Airway's Al Mourjan Business Class Lounge, however, is an entirely different place. The moment you step into that tiled threshold complete with intricate water fixtures, you soon discover this slice of paradise works at its own pace. And so can you. Here are some ways you can spend your time at your next layover in Doha's Hamad International Airport.
Dine
The lounge offers a variety of options. Whether you choose to partake in the full-service buffet that has more than enough to satisfy everyone, or to order something from an a la carte menu, there is always something to explore. Worlds of cuisines at the ready for your tasting pleasure. You would have to make an almost impossible conscious effort to exhaust the cuisine here, and while that isn't an explicit challenge, for the record, my bets are hedged against you.
---
---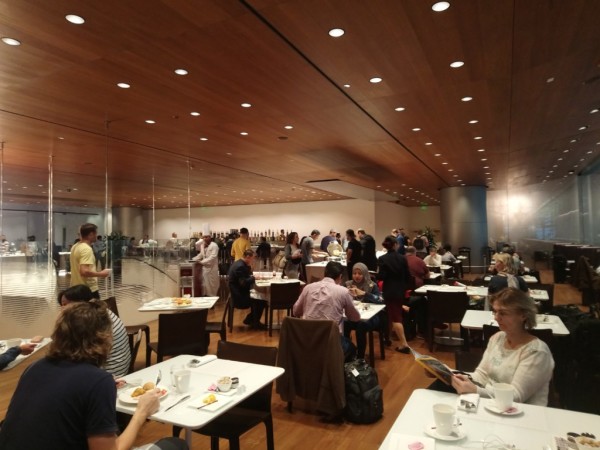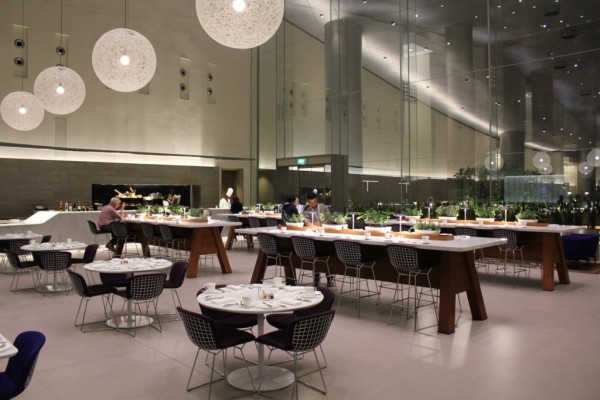 Drink
Hemingway once said, "Never sit at a table when you can stand at a bar." Don't listen to Hemingway. Hemingway is ridiculous. In fact, if you stand around, chances are the staff will get anxious that you're not relaxing. Sit down, rest your legs a while, and unwind at the bar. As to be expected with a place of this calibre, the bar is also full-service. Stocked to the shelves with every conceivable alcohol beyond Mexican Scorpion Tequila or Beetroot wine, it's always five o'clock somewhere. So raise a glass to the trip that has been, or the trip that will be. You've earned it.
Occupy
As well as having screens and computers virtually everywhere for use, the lounge also holds a gaming room. With consoles and even a race car simulator, if you find yourself getting bored, you're clearly doing something wrong. For those busy operators on the go, there is also a a place for productivity. Desktops, printers, a conference room, this corner of the floor has everything a functioning office needs right here.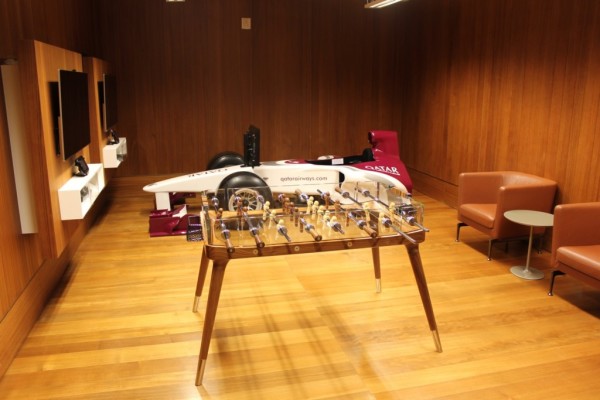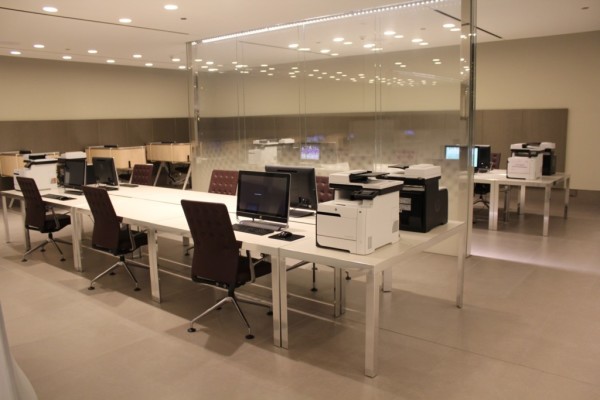 Refresh
Treat this time like the pit stop it is. Maybe you feel like quite literally hitting the showers and cleansing yourself of a long journey, which is actually something that is available here for your use. With immaculate facilities that are kept at a standard beyond what is called for, you can freshen up if you so choose. But who says you really have to do anything to refresh? Maybe all you really need is to sit down in a comfy chair and zone out for a while. Go through some photos. Read a book that you've been meaning to for some few months now. Connect to the complimentary Wi-Fi, even, and surf the web for a bit. Everything you need is within reach.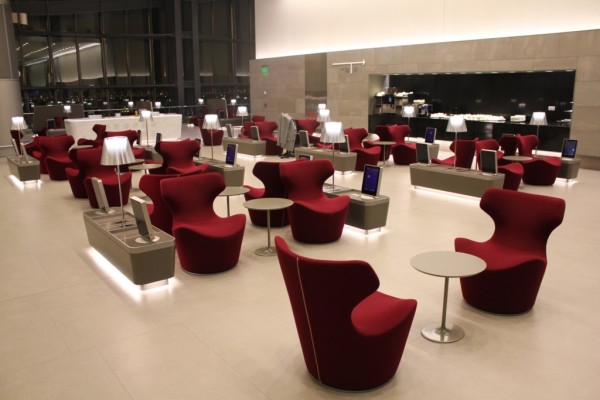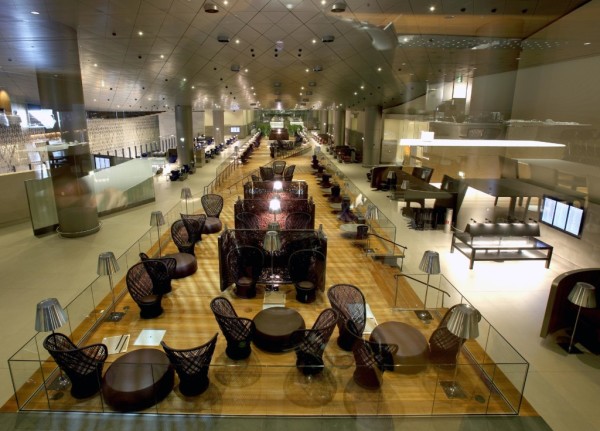 When all is said and done, the essence of luxury is having everything you could ever need tailored and ready for use, whenever you choose. And that is what this lounge achieves, with stellar service, elegantly designed facilities, and seemingly infinite options.
---
---
Qatar Airways Business Lounge: You're always welcome.
Qatar Airways Business Lounge access come complimentary with every Business Class ticket. Access can also be purchased at the front desk. Book your next flight today with Qatar Airways on their site here, along with over 150 other destinations across 80 countries.