With the exception of a certain travel bubble that's currently suspended, international flights from Australia have largely been grounded for some time now. So what motivated Qantas to undertake a mammoth 16,000 kilometre journey with one of its Boeing 787s from Brisbane to St Lucia in this current climate? A journey, it's worth adding, that's almost 1,000 km lengthier than the world's longest regularly scheduled flight from Singapore to New York. Funnily enough, the motive behind the mission was all for the sake of cricket.
Departing from Brisbane Airport around 1 PM Monday headed for St Lucia, Qantas Flight 6079 managed to touch down in sunny Vieux Fort after an efficient 16 hours due to strong tailwinds. Ordinarily, with a full passenger load and all the associated cargo, the Qantas 787-9 (registration: VH-ZNHF) would only manage a range of approximately 14,498 kilometres. But given how Flight QF6079 was only transporting the Australian men's cricket team and a bit of kit, they made it to the other side of the world without needing to make any stops.
RELATED: The Australia Cricket Team's Private Jet Mission To England
---
---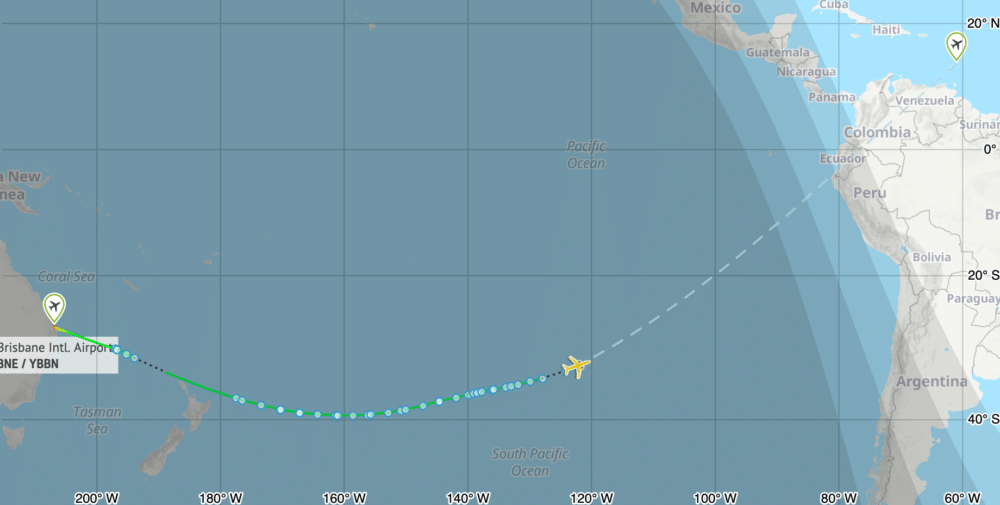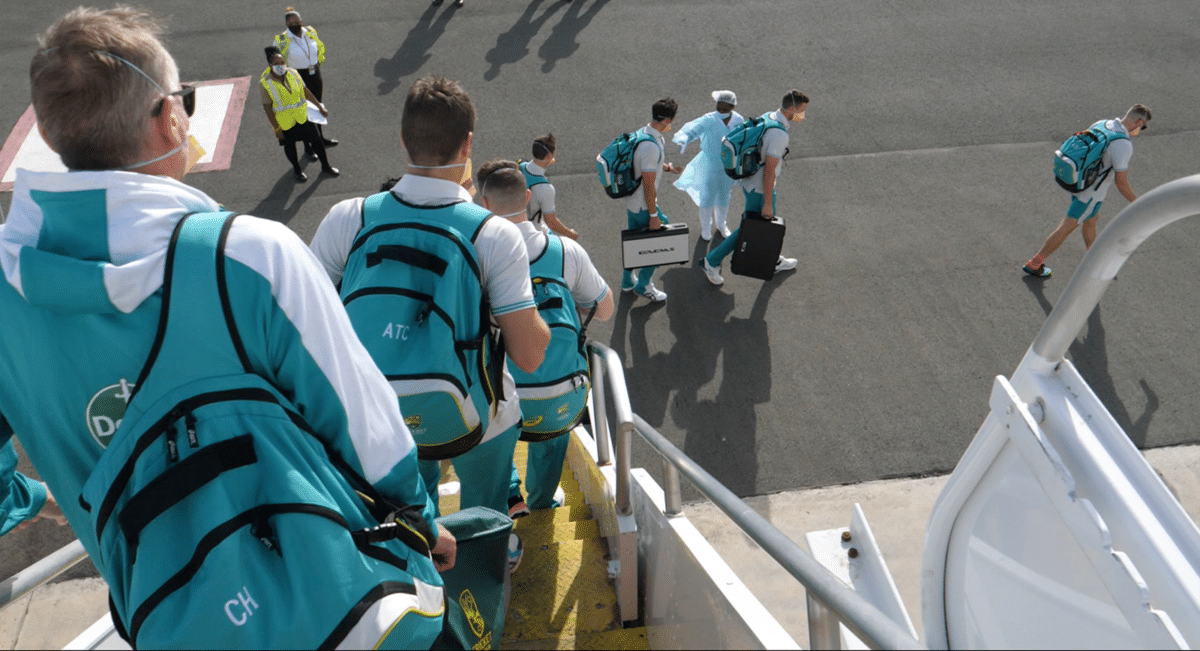 "Not only does this flight cover an extremely long distance, but it's also one of the most remote flights operating in the world right now," explains Ben Schlappig from One Mile At A Time.
"There aren't many ultra long haul flights in the Southern Hemisphere – there are very few diversion points in many parts of the South Pacific Ocean – and the plane [spent] nearly 9,000 consecutive miles over the ocean."
The Qantas Flight QF6079 from Brisbane to St Lucia marks the first time our boys have landed in the Caribbean in five years. There, the team will play a total of eight games against their West Indies hosts – five T20s, three ODIs -across two weeks from July 9th.
Now watch our 60-second interview with Pat Cummins below.