In the early hours of this morning, Sir Richard Branson realised a dream that began 17 years ago.
Virgin Galactic's VSS UNITY 22 mission rocketed towards the edge of space with the billionaire onboard in search of a few minutes of weightlessness. Clocking an altitude of 282,000ft above the earth's surface, the flight was another successful test run ahead of commercial operations beginning for the space tourism company next year.
While any man and his dog with US$250,000 to spare can nab a seat on one of the upcoming spaceflights (albeit after waiting in the 600-person queue), that's not the bottom-line mission that Branson is aiming to achieve with Virgin Galactic.
---
---
Branson's goal is to make space travel achievable for all, and to inspire every person to look up to the stars and dream big. So to kick things off, and to celebrate his own achievement as a now-certified astronaut, Branson has partnered with Omaze to give away two seats on one of the first commercial Virgin Galactic flights taking off in 2022.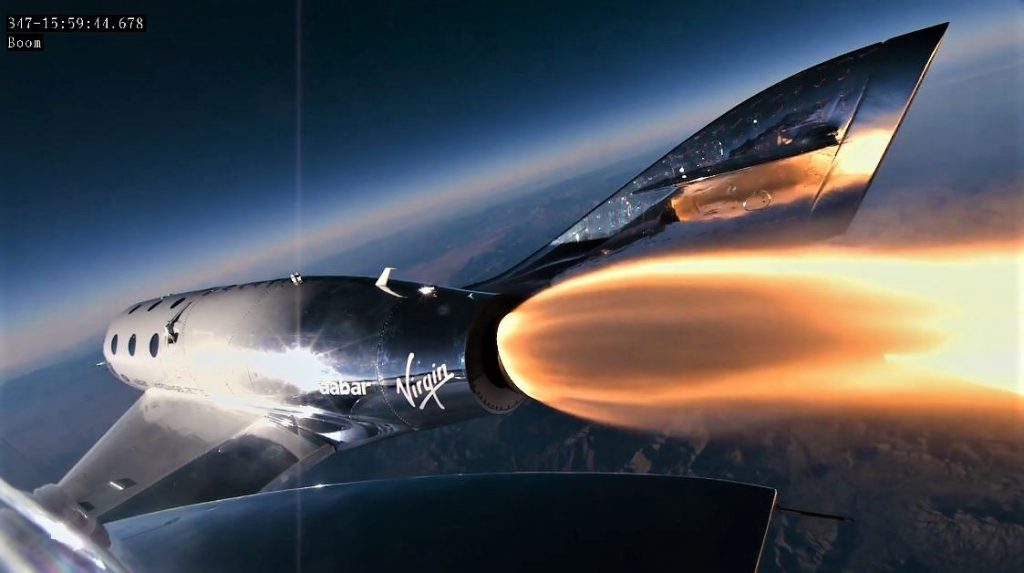 And the competition is open to everyone. One free entry is available for every person on the planet. No donations to the charity Space for Humanity are necessary, but considering 50 entries will only set you back a fiver, you'd be silly not to dig into your pockets for this if you're going to the effort of entering your details anyway.
The competition is also open to every nationality and includes flights and accommodation for you and a friend from anywhere in the world. Sir Richard Branson himself will also give you a personal VIP tour of Spaceport America in New Mexico.
Sound like it's worthy of a punt? That's because it bloody well is. Get around it at the link below, and watch Richard Branson's reaction when he unbuckled for weightlessness in the tweet above.
Entries close September 1st, 2021, with the winners drawn later that month.