Hidden along the shoreline of Coles Bay on Tasmania's pristine east coast is Freycinet Lodge, a well-established accommodation institution that welcomed the 'Coastal Pavilions' in 2018.
A breath of fresh air for the somewhat antiquated lodge, these striking pavilions were unlike anything previously attempted on the Aussie hotel design scene.
Sprawling views, remarkable design cues, and a seamless integration within nature quickly put Freycinet Lodge back on the map, perhaps even rivalling the likes of nearby Sapphire Freycinet for a seriously compelling luxury option in the shadow of the glorious Hazards Mountains.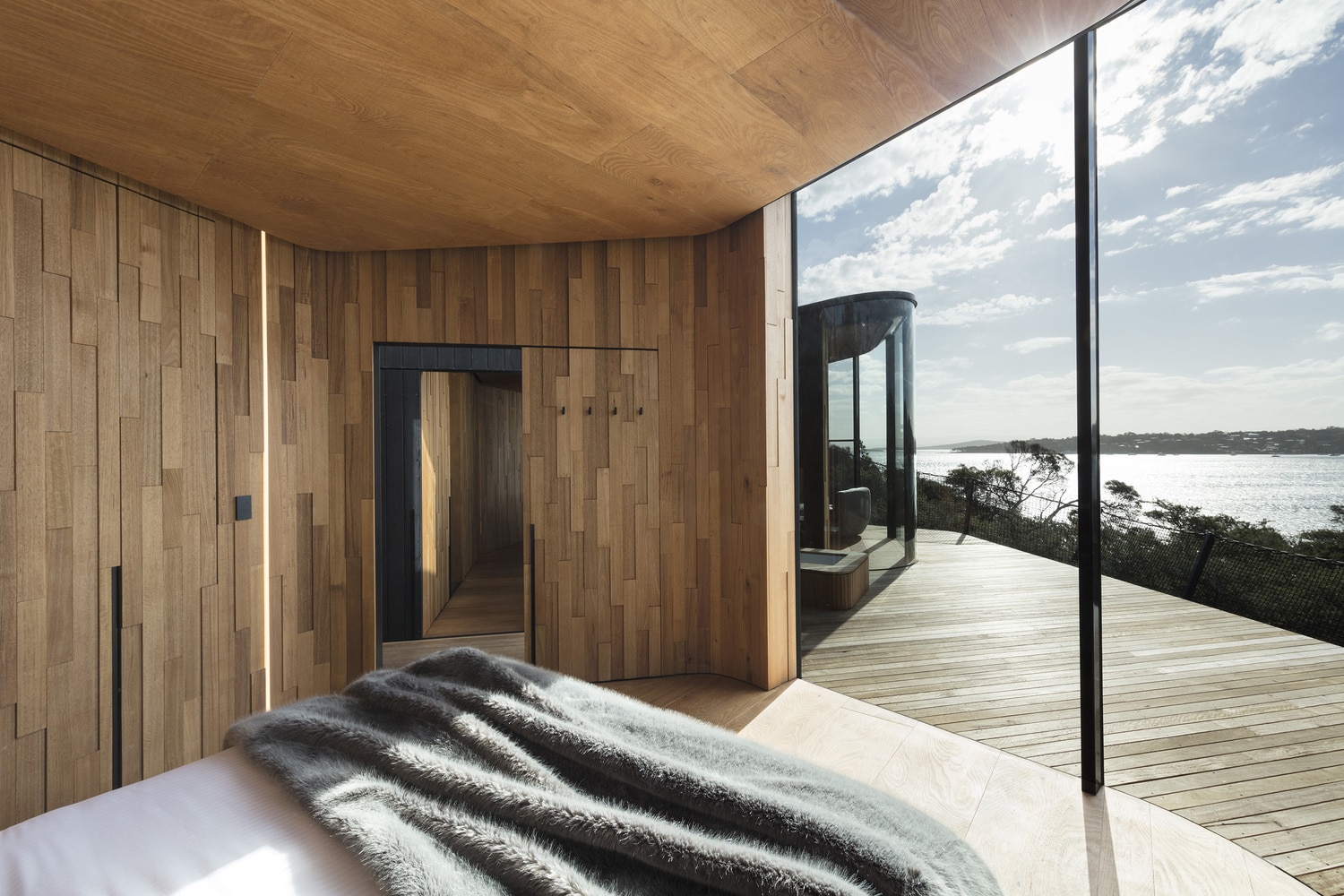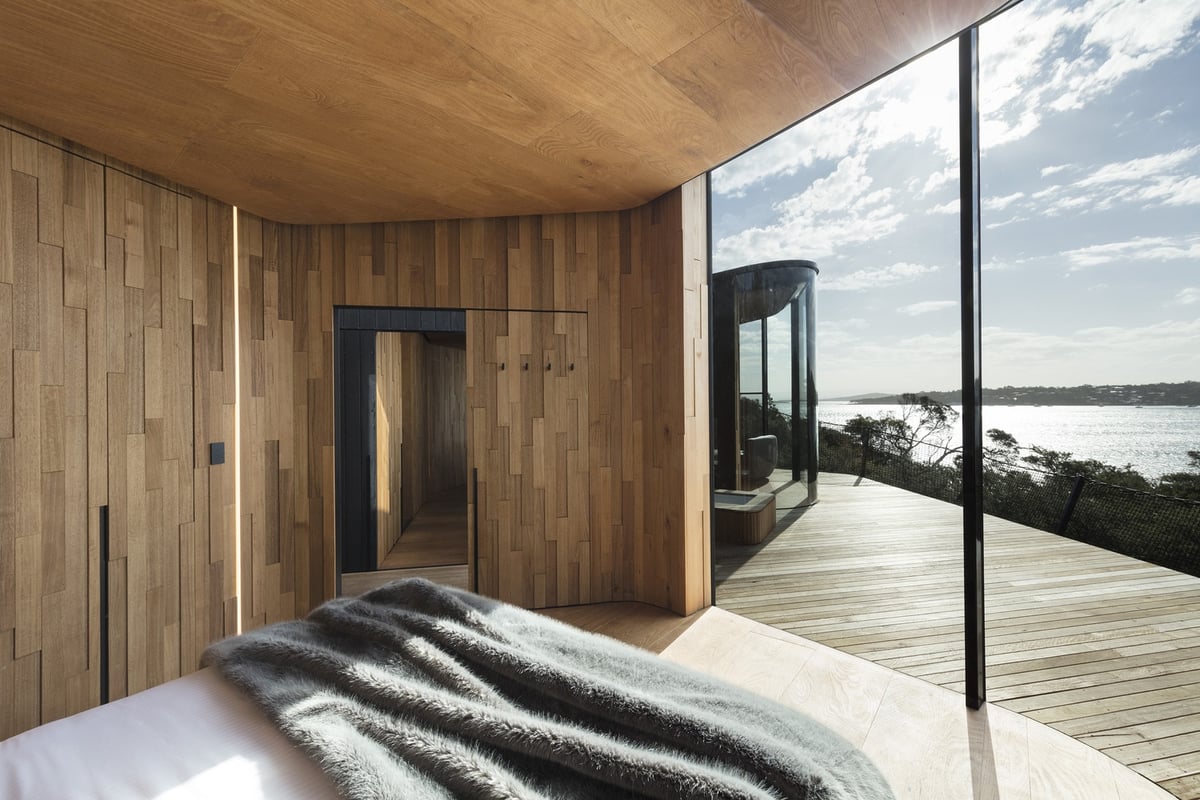 Tasmanian-based Liminal Architecture took their inspiration for the smooth and rounded forms of the pavilions from the coastal granite rock formations found at adjacent Honeymoon Bay. Each of the nine dwellings share the same layout, albeit some with better bay views than others.
A king bedroom with enormous floor-to-ceiling windows and a chic living pod are bridged together by the modest entrance and lush bathroom facilities.
The orientation of the dual-winged pavilion also helps enclose the outdoor bathtub that's sunken into the decking within a cocoon of privacy.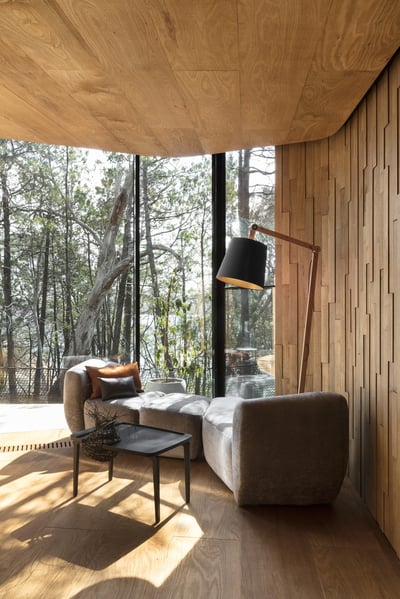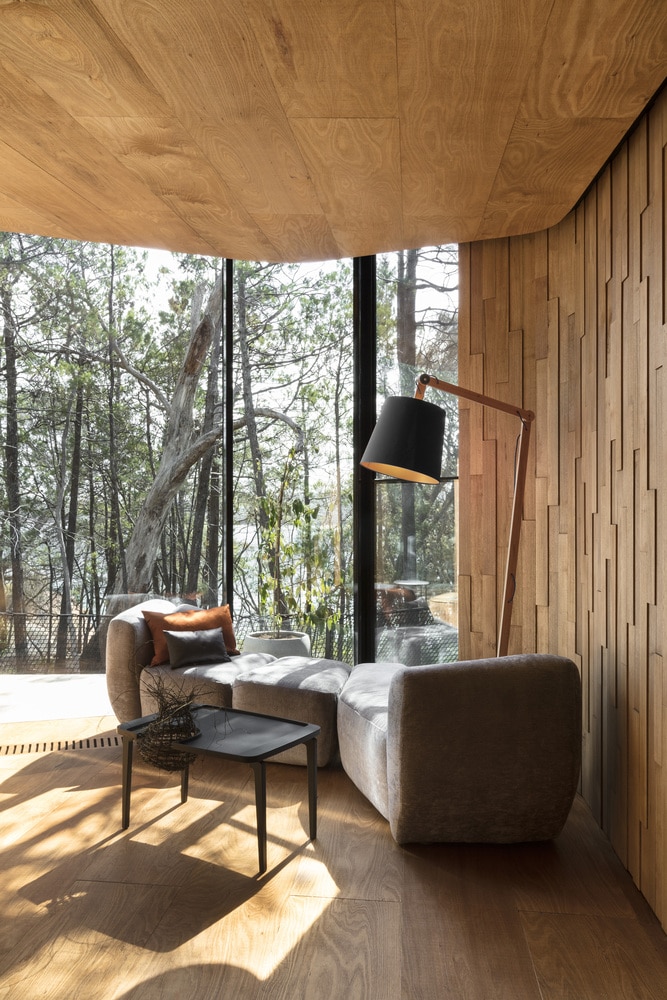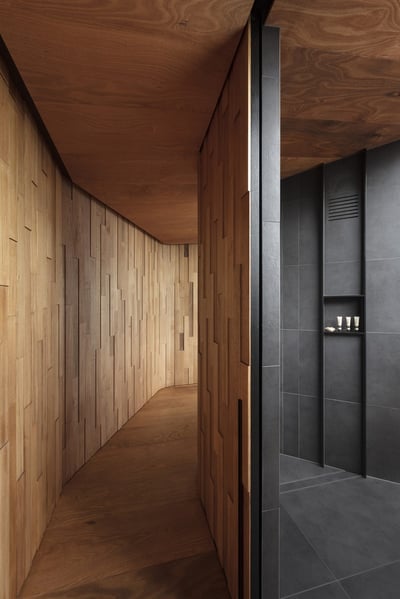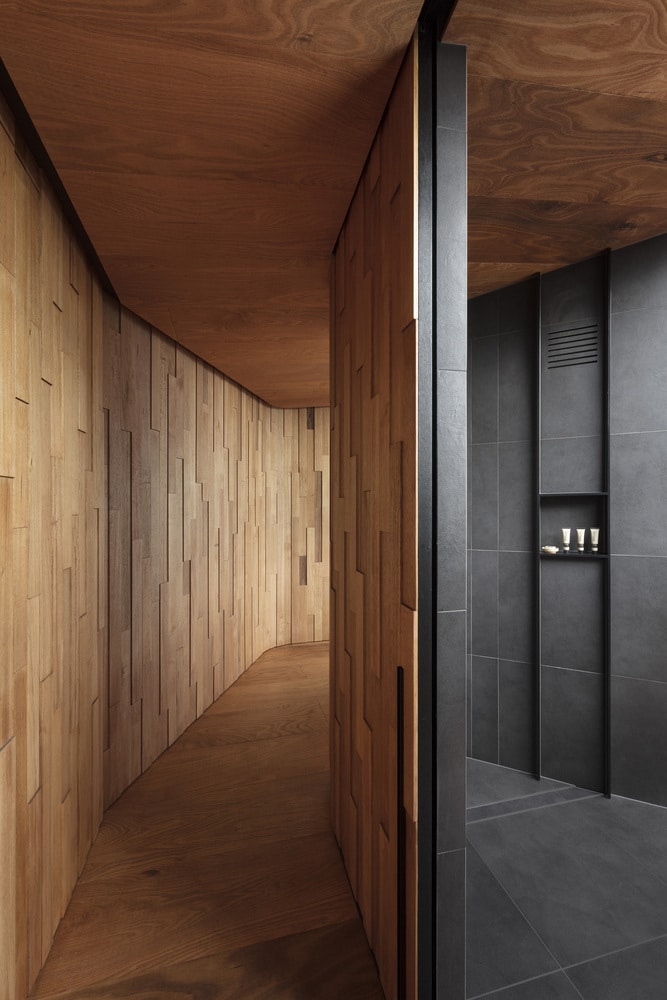 In our opinion, the most alluring aspect of the product is the poetic contrast of the charred Red Ironbark timber on the outside and the warmth of the young Tasmanian oak on the inside.
Anyone familiar with the harsh realities of bushfire devastation in Australia will appreciate the humble composition of the pavilion within the surrounding landscape, which is made even more visually impressive as the sun goes down and the strip lighting illuminates the space.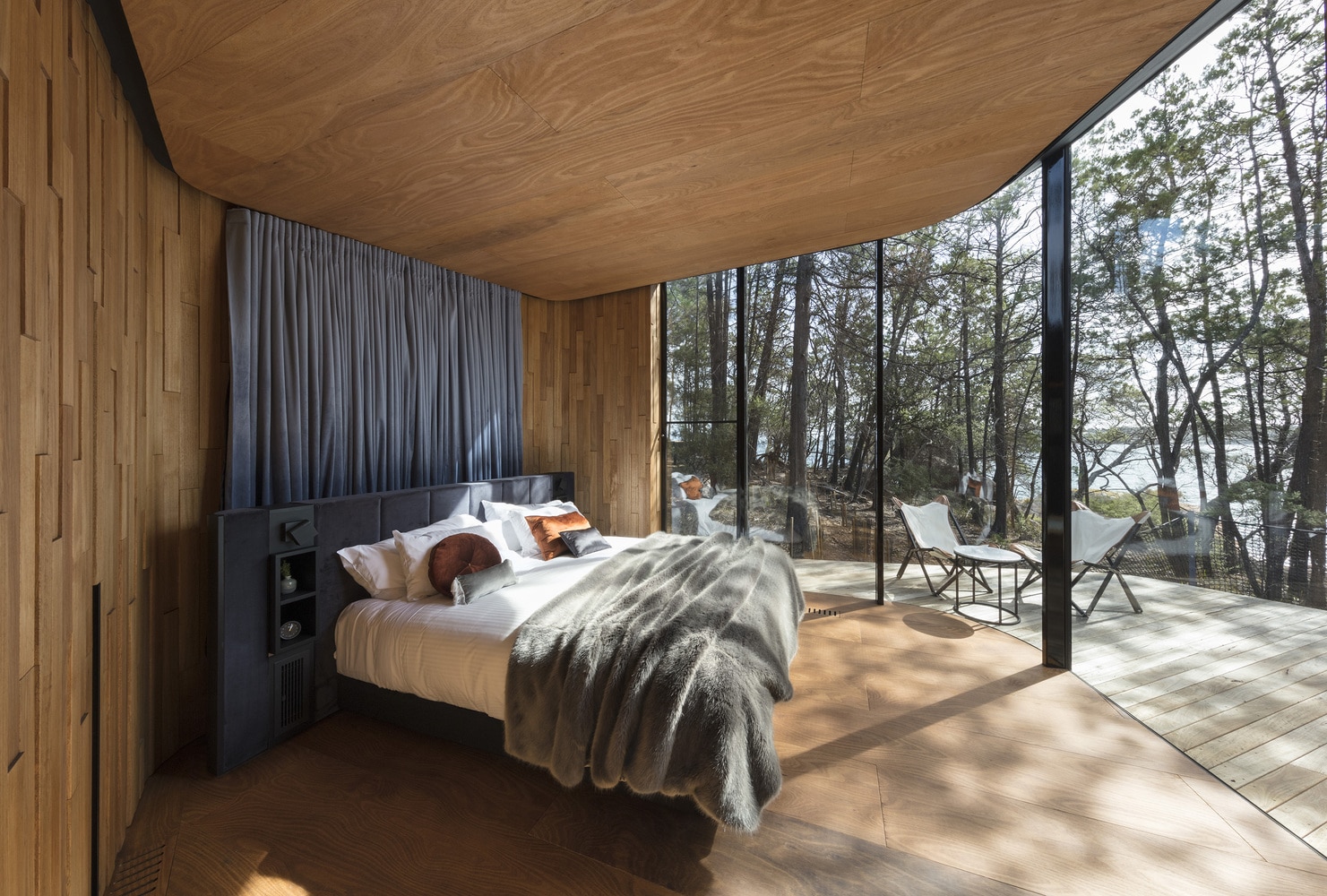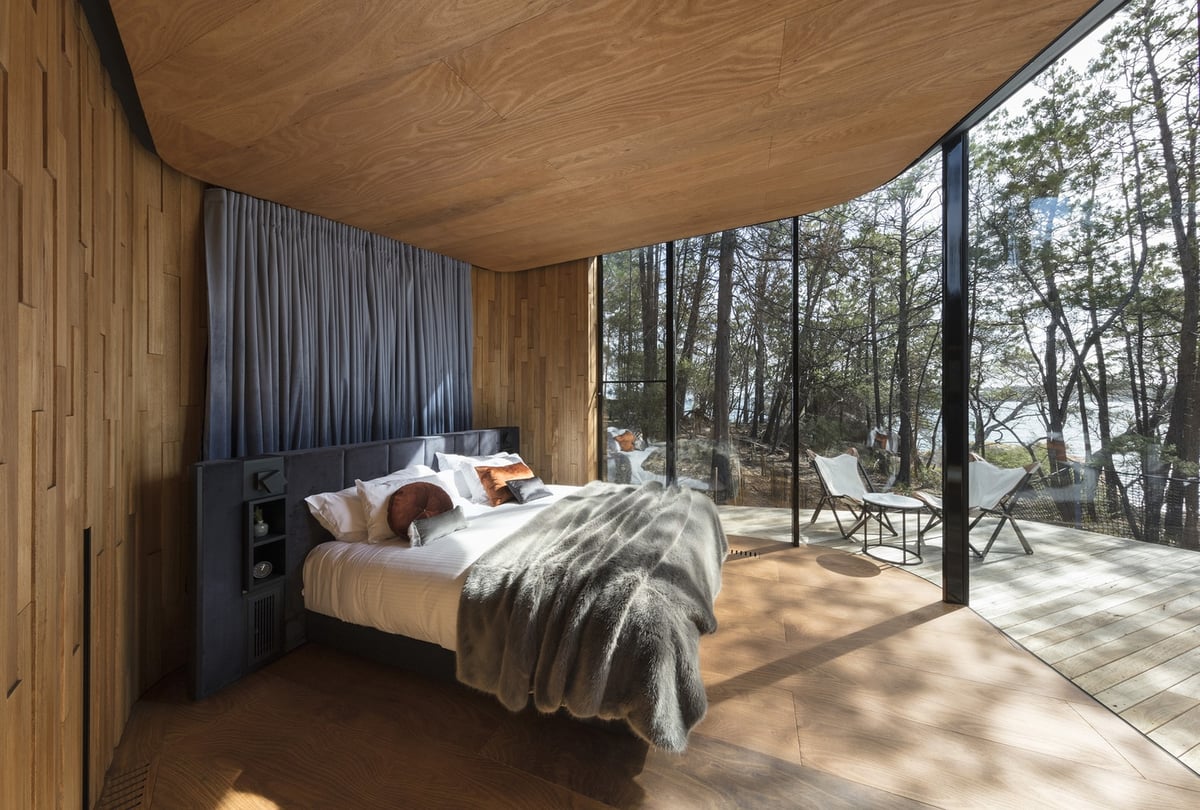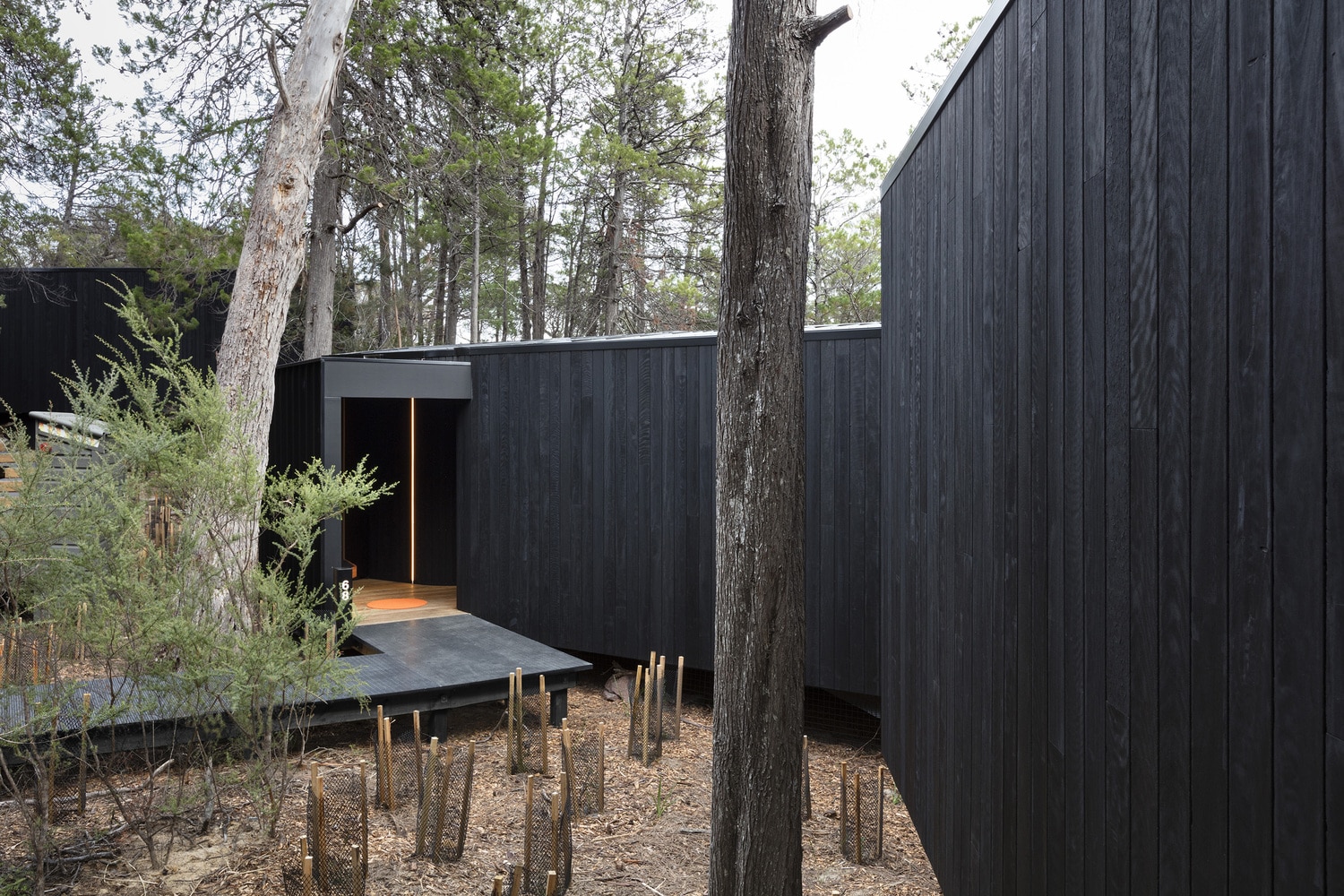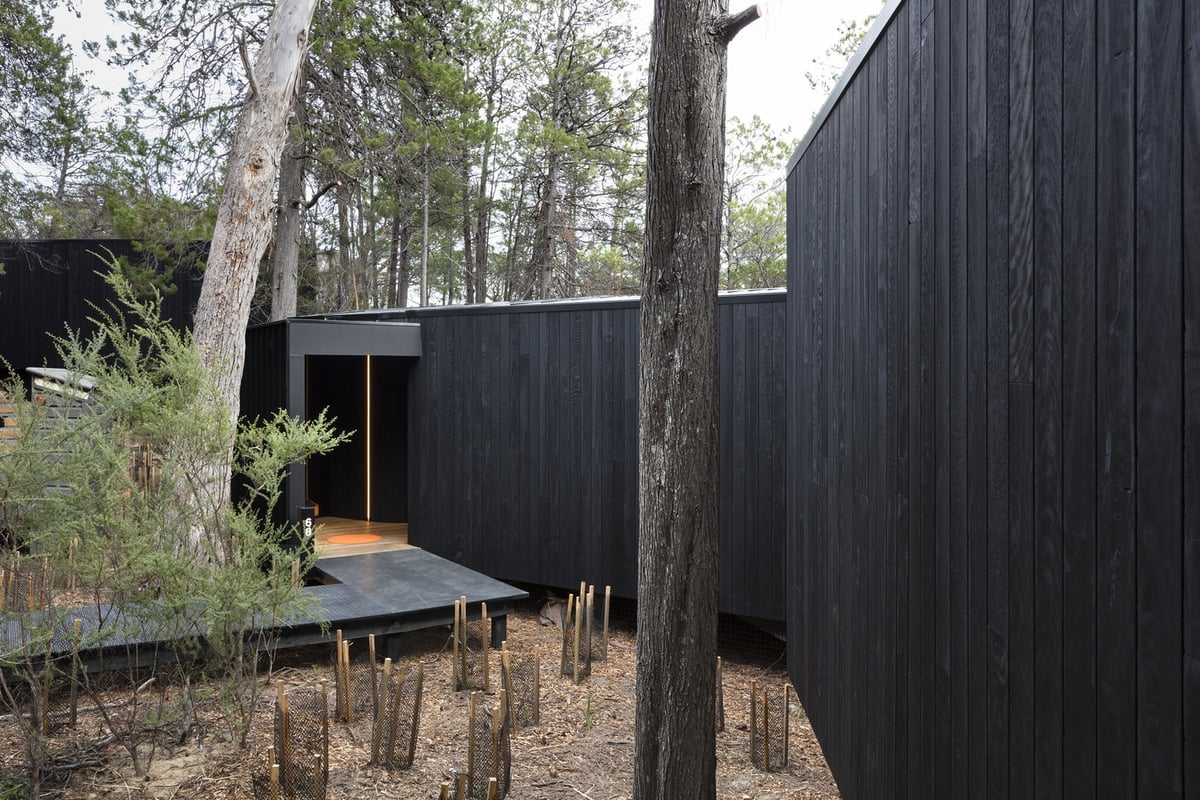 In an effort to preserve this connection with nature, the Coastal Pavilions also feature a hammock-like net that wraps around the leading edge of the deck to still guarantee safety while avoiding the obstruction of any views.
It's easy on the eyes, incredibly cosy between the sheets, and even more comfortable when lounging around – but how much will this experience set you back?
$749 a night for a bay view and $649 for a forest view. For that price, Freycinet Lodge will also throw in a free mini-bar – a selection of premium Tasmanian beers, snacks, as well as a bottle of wine on arrival – breakfast each morning (delivered to your room if desired), and a few drams of Hellyers Road whisky as your turn-down service. The latter is a particularly nice touch.
As one can expect, the Coastal Pavilions at Freycinet Lodge are in hot demand. Hit the link below to book, and watch our walkthrough review of the property below.
Photography courtesy of Liminal Studios/Dianna Snape