The last time I took a proper R & R holiday was probably back in my school days. It was a period when my parents couldn't be arsed to drag me around some foreign destination, so the next best option was to seal us up in some tropical Queensland resort. Not being ungrateful but those trips were always a bit off, the mandated relaxation and isolation beyond my young comprehension. It's maybe why I've steered away from such an experience in my adult life, preferring the rough and tumble of being bang in the middle of the action whilst travelling. It's just more liberalising and appealing in my opinion.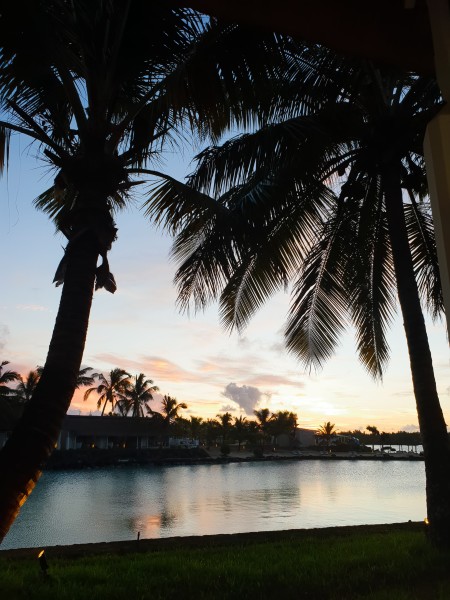 That was until the offer for Lux*'s 5-star Grand Gaube came sliding across my desk. Lux* is a luxury (as implied by their name) resort group based out of the island of Mauritius, with Grand Gaube being one of their newest additions with a recent $40 million makeover. Now Mauritius is an odd spot, an ancient island off the coast of Africa that is often heralded as a prime destination for the French and British. Although reasonably close to Australia it's been at the edge of my awareness, a place you hear about but never truly dig into. So, I chose to accept the offer for a couple nights accommodation, soon discovering why it maybe doesn't rank highly amongst Aussies. It actually has nothing to do with accommodation or island, rather it's the effort to get there.
Basically, from Sydney it takes 2 flights to get to Mauritius. One reasonable flight to Perth and another one from there to the island. That second leg is honestly the most horrific flight experience I've ever encountered. Flying Air Mauritius, I stepped onto the plane and was instantly transported back to the 90s. Funky seating (in a bad way), terrible inflight entertainment, shocking legroom and lacklustre facilities made the 8 hour trek miserable (especially after a 5 hour Syd to Perth flight). The worst thing is, these guys have a monopoly on the route, meaning change is unlikely to come soon. So the first hurdle is stomaching this stress before you can actually sit down to relax.
---
---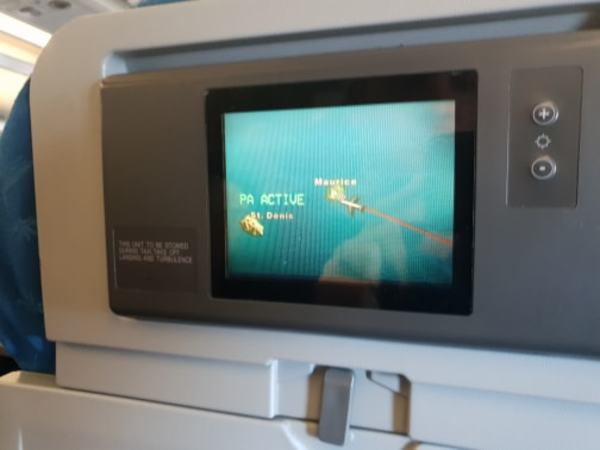 However, from my first moments stepping onto the Grand Gaube resort fresh off the plane, I felt like a king. Impeccable service greeted me at the tastefully appointed front entrance, where the traditional check in counter has been replaced with some more informal consulting-esque couches. The usual details are filled in whilst sipping some delicious cane sugar (the main export of the island) infused drinks, ensuring relaxation is locked in from the very start.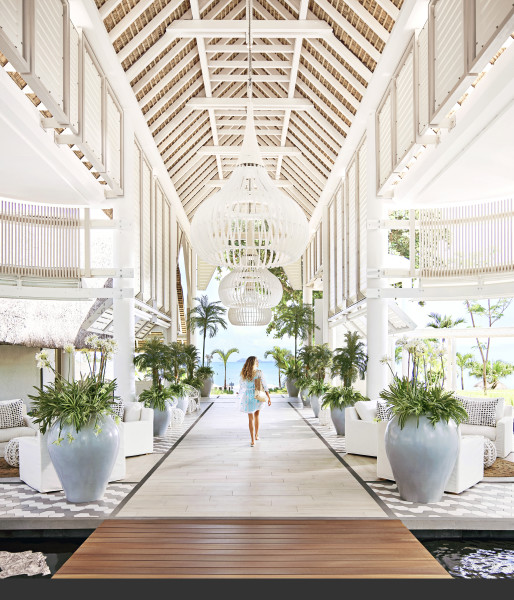 From there I headed to the room itself, which was the tastefully appointed Deluxe offering with a "retro chic" beach house vibe. It definitely presents nicely, with an epic view over the ocean via the patio/balcony, a huge shower and tub, ridiculously comfortable bed and unique styling throughout. All these came together to make a very decent resort room but there was nothing that really blew me out of the water. This actually works well for it in all honesty. It's just a nice premium take on the usual, encouraging you to go out and explore rather than stay inside.
Moving onto the actual features of the wider resort, the setup is an inclusive focus. This means a variety of meals and activities are available and included depending on what kind of meal plan you get (Half Board/Full Board/All Inclusive). I'd definitely recommend All Inclusive as the resort is designed to trap you within its boundaries, so that cheap eat is a fair walk away. Assuming you take this plan, Lux* contains 6 spectacular restaurants and 4 bars to spice up your life, all covered with the exception of specialty orientation INTI (which provides a unique and high end take on Peruvian cuisines).
Variety is also sorted, with options ranging from easy poolside eats to a buffet to Turkish cuisine, ensuring you are spoilt for choice. I managed to get a bite at all the venues and the food stacks up well, although the payment option (in relation to your meal plan) can be confusing at times. Multiple servers often ask what your room number is out of nowhere and in the midst of all that your total bill can get confused. In the scheme of things this is fairly minor but it does add a level of unnecessary stress to the relaxation.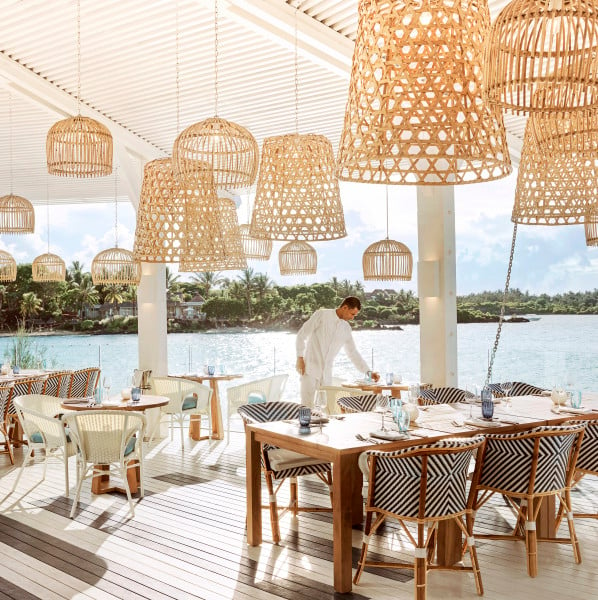 Out of all the options for venues, my recommendations would be to hit up BB's, a casual poolside joint with some epic burgers, The Palm Court buffet, which is one of the best I've ever been to, and Beach Rouge, where a true European beach vibe is set over some higher end food choices. The bars are pretty standard but definitely try some rum as the prime Mauritian sugar cane makes for a decent drop of alcohol. The main Palm Court Bar serves up a mean rum infused twist on an Old Fashioned to help with this endeavor.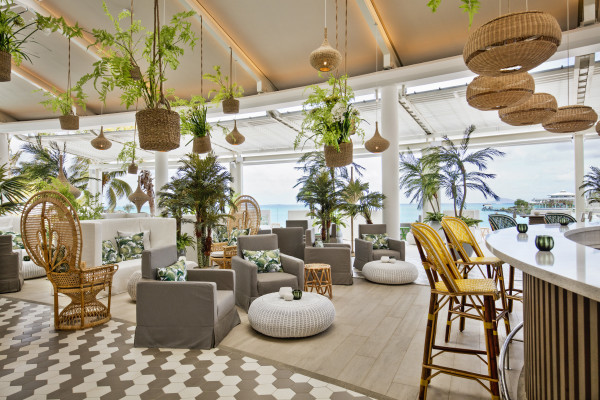 So ticking off food and accommodation, we can move onto activities. This is where Grand Gaube thrives and somewhat lacks. If you're up for the relax and chill, it's 100% sorted. Two decent sized private beaches and two pools with plenty of room for lounging, a wonderful spa, classic barbershop, driving range, tennis court, gym and cafe with fresh drinkable coffee all provide spaces to unwind. The adventurer side can be fulfilled with free watersports (including kayaking, sailing, snorkeling trips and windsurfing), scuba diving and seaplane flights from the main beach. As I mentioned briefly before the resort is fairly isolated, meaning that to get anywhere else beyond its borders is annoyingly tough. There are some spectacular ways to have fun on the island, so careful planning will make sure that this is not too much of a hindrance. If it's not bucketing that is.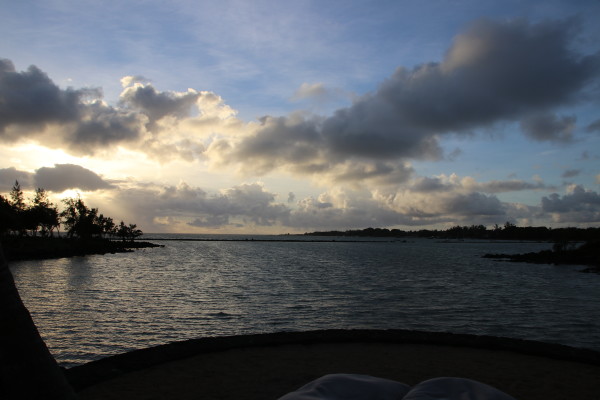 This is the main fault I have with Grand Gaube. It's a tropical destination with very lacklustre contingency options for when it rains, which was fairly regular for the time I was there. Everyone simply dashes for their rooms whenever a bit of water hits, with food options shutting down and very little wet weather coverage over facilities that would be easy to sort like tennis and the driving range. It just makes me question whether investing the money into the hotel is worth it, especially when in my experience cheaper resorts in Bali deal with rain pretty well. Keep in mind that Grand Gaube only opened at the end of last year and changes are still happening to the facilities. But in the meantime, my advice is to make sure you head during the drier period of May to November.
---
---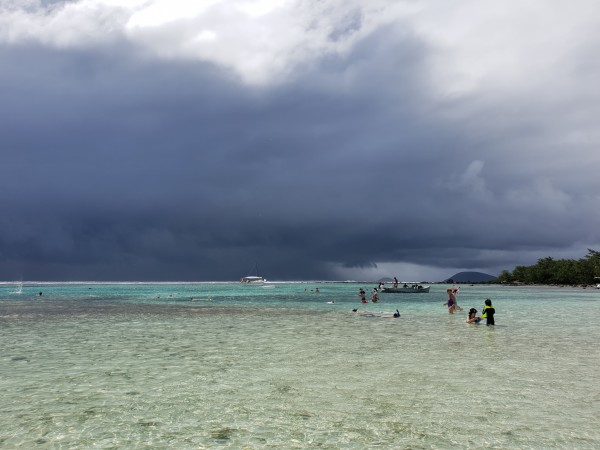 At the end of the day is Lux*'s resort worth it? Not really, unless you're looking for a change from the usual or a stopover on the way to/back from Europe/Africa. Don't get me wrong, the island and resort are next level, truly unique and luxurious. My main issue is flying there for anyone not living in Perth. Air Mauritius is absolutely horrendous for the prices they charge, especially considering I can fly to Bali or Fiji for much cheaper overall. Unless major updates to pricing and the route come soon, I can't recommend it as a destination unless you're on the West coast.
Recommended: The 5 Hottest Hangouts You Need To Visit In Bali