At the very heart of Paris – just a stone's throw away from the Louvre and the Opera House – stands the historical Hotel Saint-Marc. This hotel encapsulates the most chic, gorgeous, and intricate designs that France has to offer. To the naked eye, Saint- Marc may appear French in its beauty, however, the entire interior design choices were made by the very capable, very Italian Dimore Studio.
The building itself has served extensively as the placeholder of many great purposes since its construction in 1791, including as home to the Duke of Choiseul and famous French news publication, Le National. The two-year makeover nestled an aesthetic of classical beauties and opulent materials into the charismatic design while encouraging natural light to flood the 26 private rooms and one suite of Hotel Saint-Marc.
Dimore Studio is owned and operated by Emiliano Salci and Britt Moran in Milan. Founding the company in 2003, the duo has a comprehensive portfolio of both individual and team-based projects across Europe, ranging from residential to retail. Their bespoke method has them finely intermingling the past and the present to create truly unique interiors and design schemes. Hotel Saint-Marc was another fine opportunity for the company to show off their incredible expertise.
The tones and colours that Hotel Saint-Marc displays are unmistakably vintage. Included in this palate are pastel colours that give the appearance of a real-life photography filter that results in a surreal, near-celestial feel. Burgundies, salmons, aquas, creams, and navies all make regular appearances throughout the building. Dimore Studio has found both contemporary and classical furniture features that compliment each other to create an atmosphere of superior warmth and comfort – ideal for the chilly streets of Paris and the creatives that occupy them.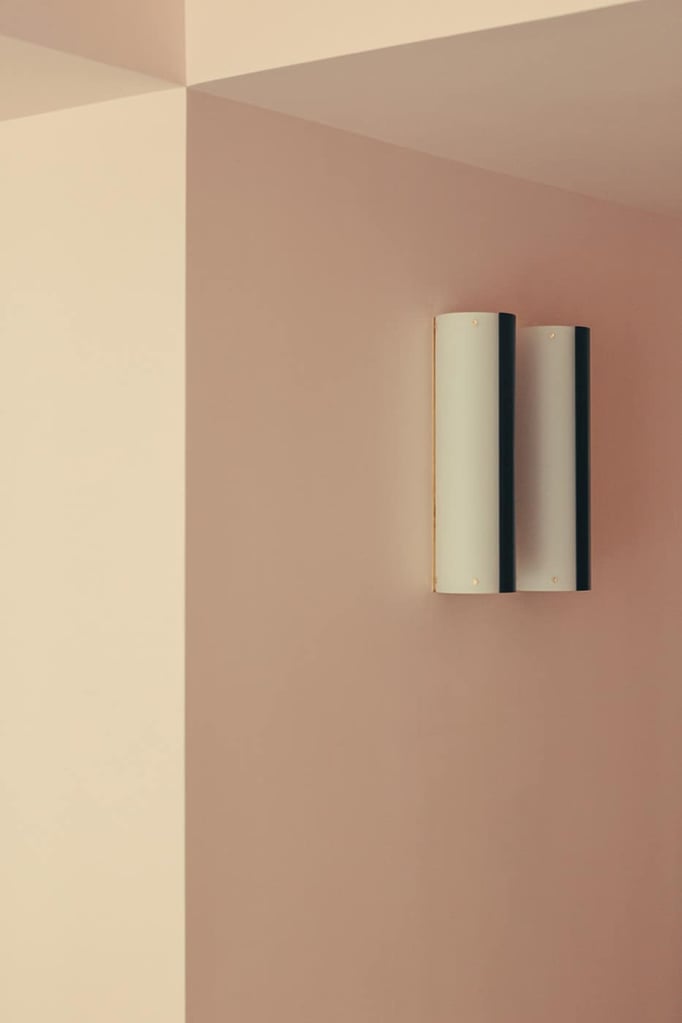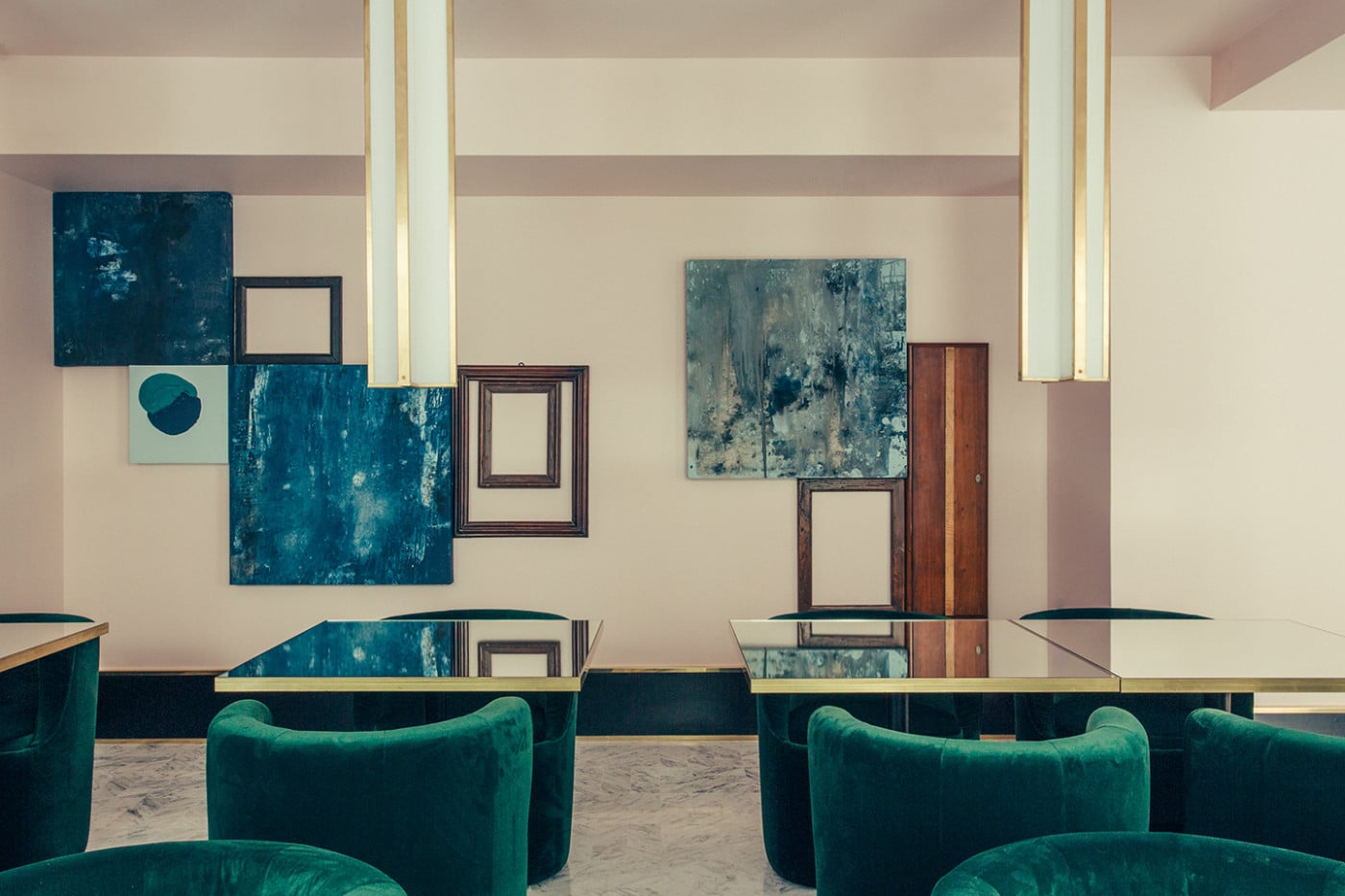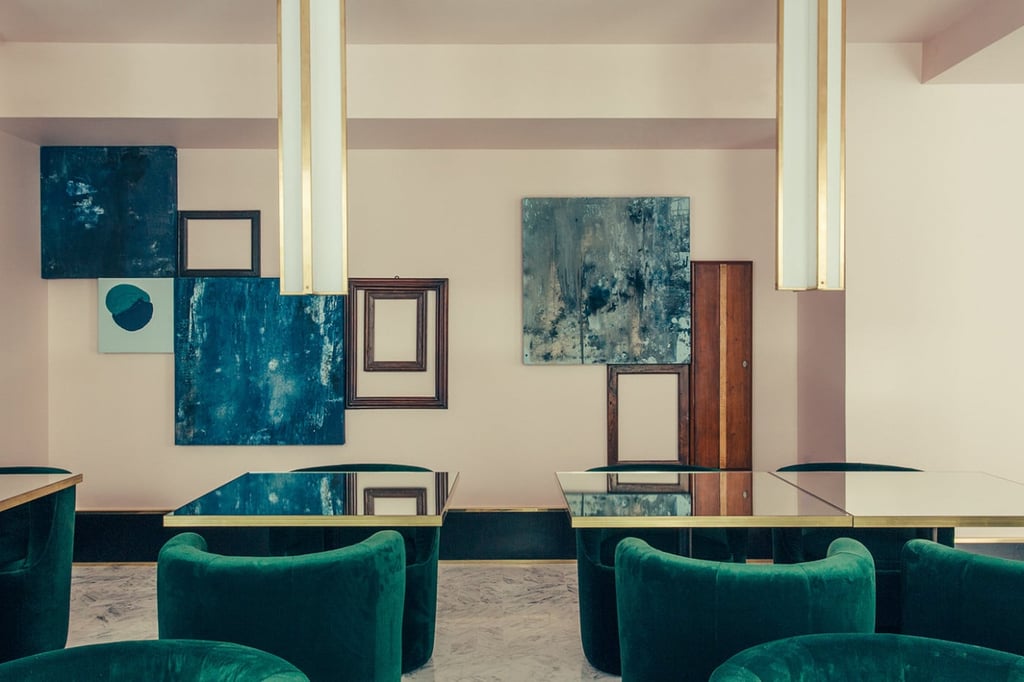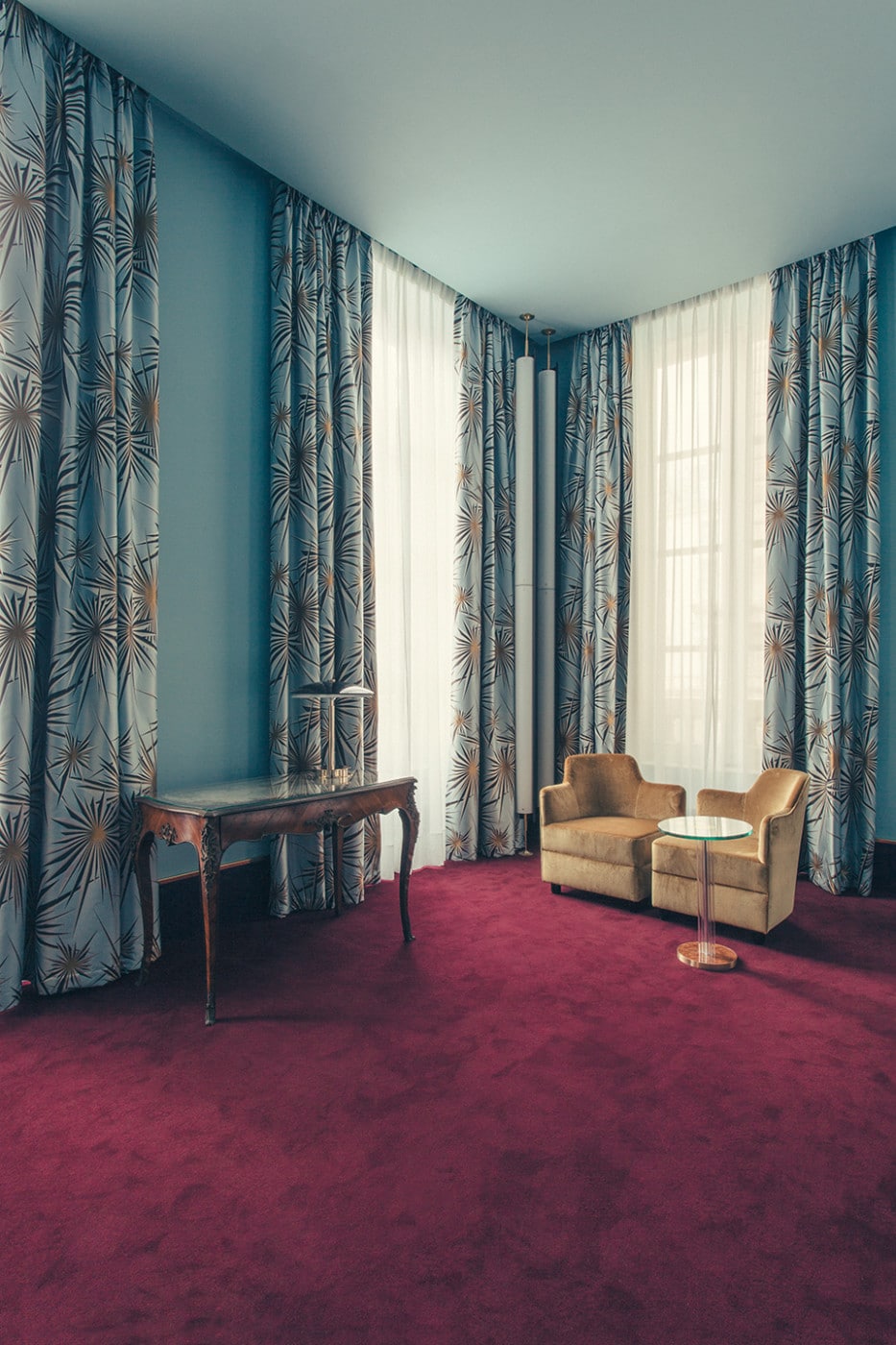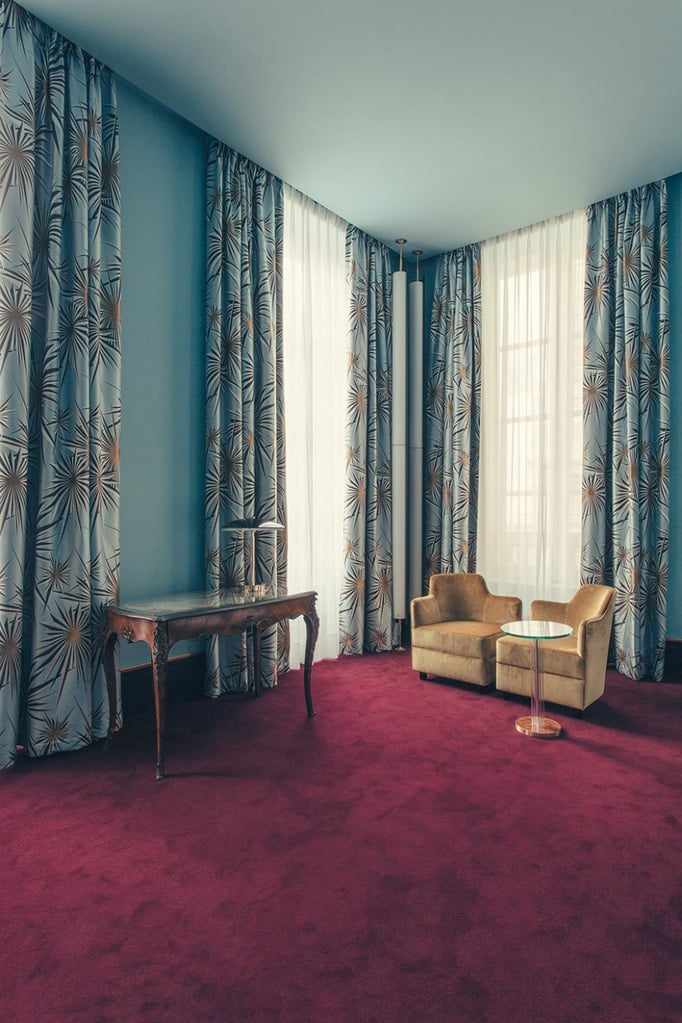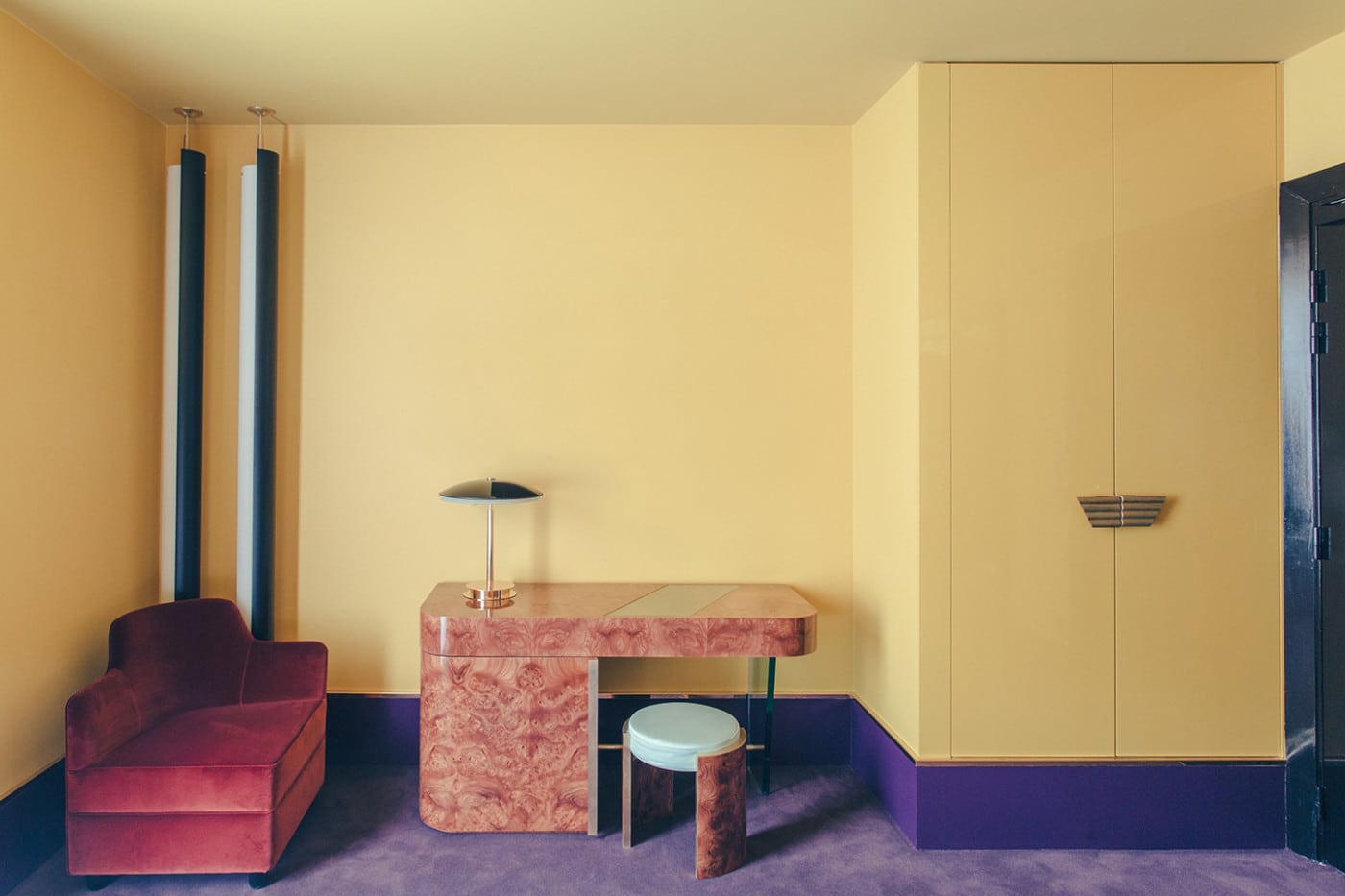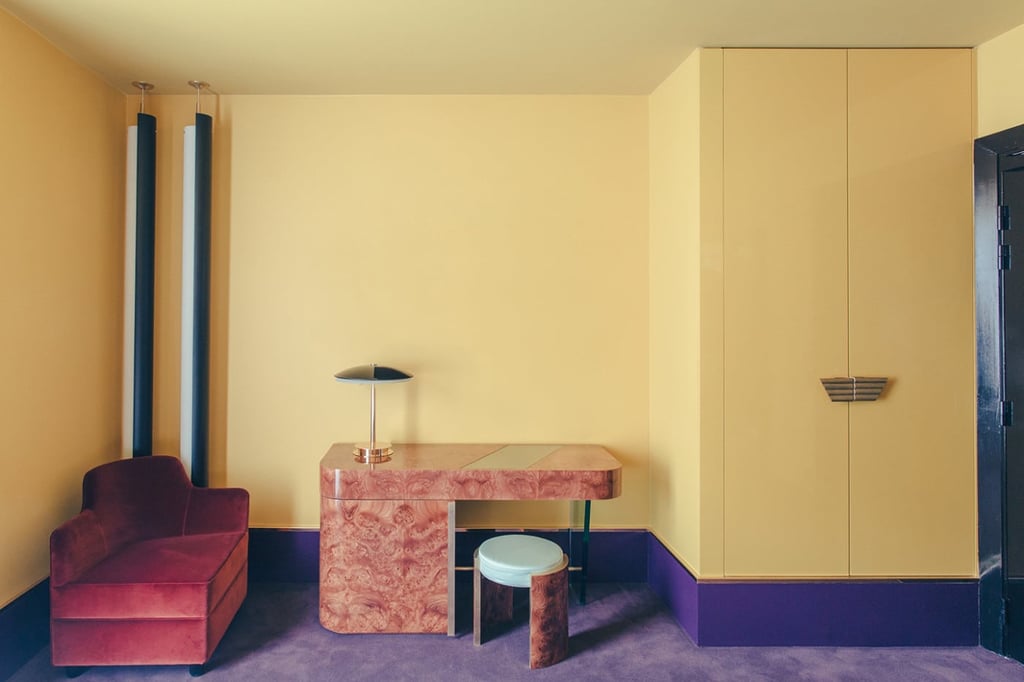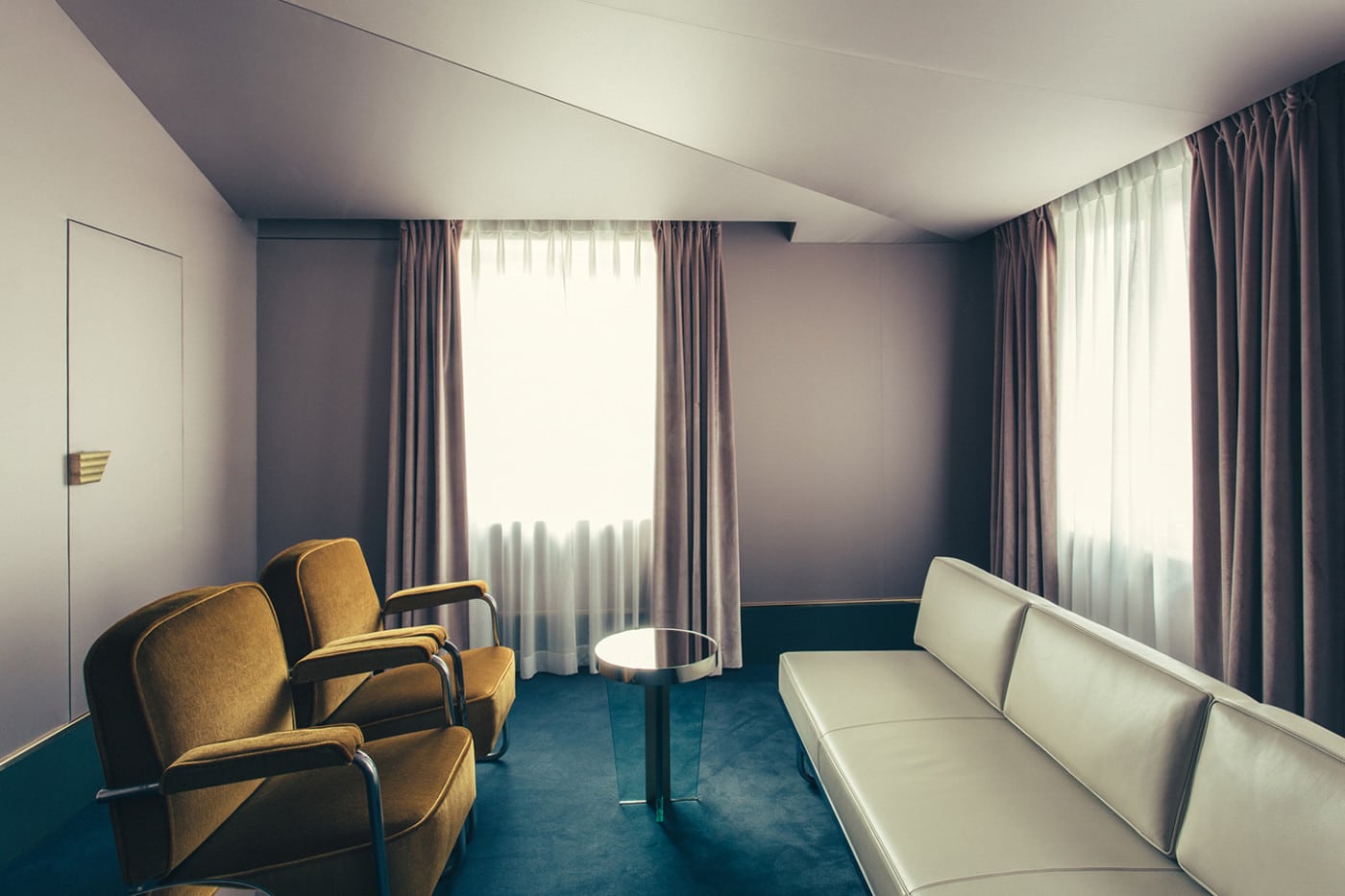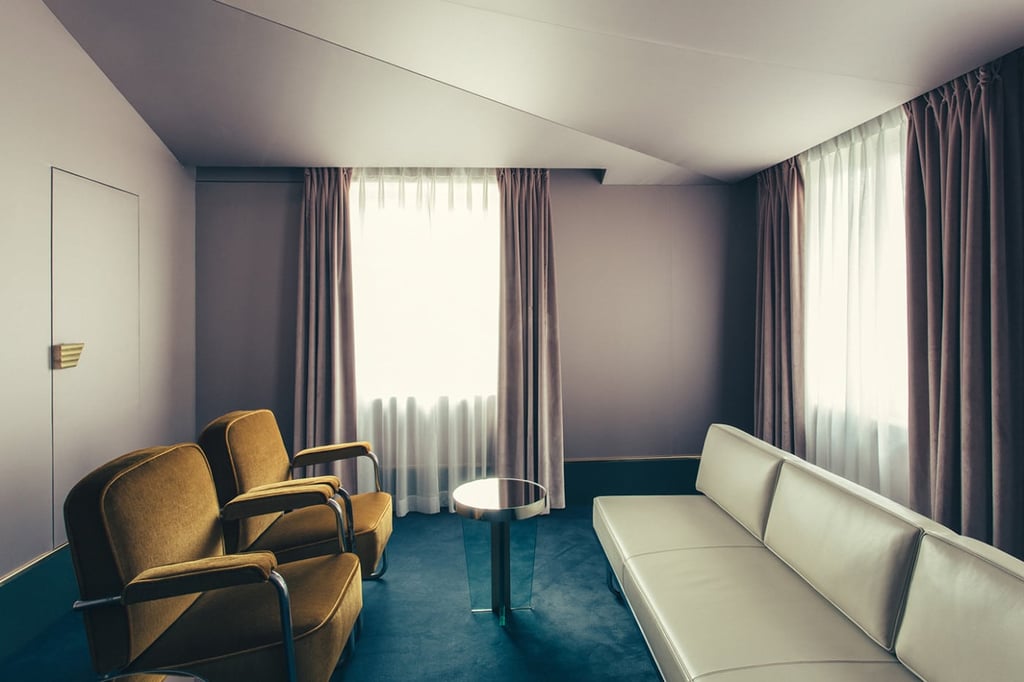 Evidently, the management at Hotel Saint-Marc was wise to entrust the historical refurbishment to Dimore Studio, as the final result is a hotel which speaks opulence and luxury without saying a word.
While you're at it, take a look inside Sydney's largest hotel room.