Express Look:
Coast-to-coast domestic Business (~5-6c/point)
35,500 points (Velocity); 36,000 points (Qantas)
Both Qantas and Virgin Australia service these routes (Syd/Mel/Bris – Perth) with their lie-flat Business suites. These are arguably the world's best domestic Business Class offerings, and for a 4+ hour flight? Next question. At least splurge for the red-eye back to the east coast.
'Round The World' in Economy or Business (~4-5c/point)
140,000 points (Qantas – Economy) & 280,000 points (Qantas – Business)
The Qantas 'Round The World' reward offers an incredible 35,000 miles of travel on-board oneworld alliance airlines. This includes a maximum of 16 flight-sectors and 5 stopovers. Although cheap in Economy, it's one of the most cost-effective ways to experience a truckload of lie-flat Business Class travel. Watch for taxes, but some simple due diligence should get you the best deal.
Australian domestic flights (~0.8-6c/point)
From 7,800 points (Velocity – Economy) & 15,500 points (Velocity – Business); from 8,000 (Qantas – Economy) & 16,000 (Qantas- Business)
Typically, you're looking at around 1-2.5c/point in Economy and 3-5c in Business. Due to the fixed nature of reward seats, the value of domestic rewards is again evident when the ticket price is high. Likewise, the value drops if a cheap promotional cash fare is available.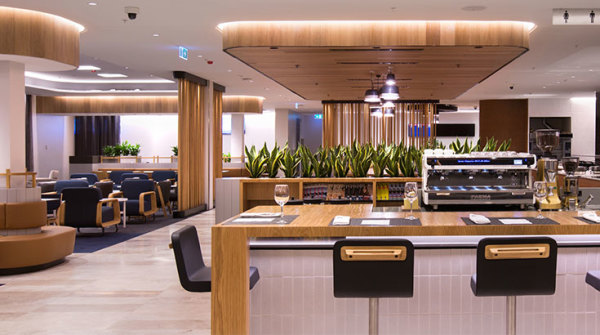 Overall, flight redemptions are still the best way to use your frequent flyer points. Starting at 0.8 to 2.5c/point in Economy, the real value kicks in at the pointy end of the plane, with Business seats offering values of around 3c/point. As mentioned above, the 4+ hour domestic coast-to-coast trips feature Qantas and Virgin's international-grade suites, a major improvement on their regular domestic business services.
Around-the-world rewards also represent excellent value. The Qantas option, which allows you to build a 35,000 mile, 16 flight-sector journey with 5 stopovers, asks just 140,000 points! The Flying Kangaroo tickets these fares at around $5,000 in Economy and $15,000 in Business, so there's some considerable value to be had (between 4c and 5c/point). A word of warning, though, building this itinerary can be challenging. Read flyerpoints.com.au's full walk-through on redeeming the Qantas oneworld reward.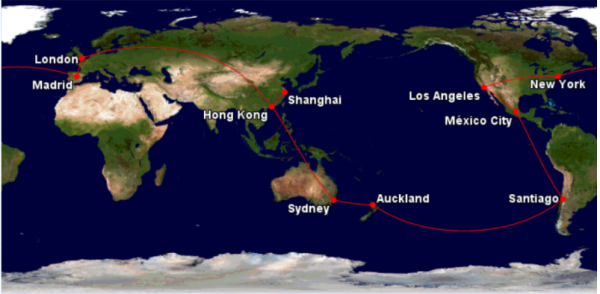 The beauty of flight redemptions is that reward seat pricing is independent of the cash fare. Rather, the number of points required is fixed, based on the distance or zone travelled. Is that Melbourne weekend looking extortionately high? Cop a reward flight ASAP. A cautionary warning, though. The main caveat with reward flights is availability – there are only a limited number of seats for each flight.
Flights booked with points also come bundled with better change and cancellation flexibility – a noticeable improvement on the airlines' entry-level fares. Need to change your Qantas long-haul reward seat? You'll only pay $60, against $225 on the cheapest Economy fare.
If you're flexible with your travel plans and aware of reward seat release patterns, you'll give yourself the best chance of booking a bargain.
Finally, watch out for airline-imposed fees, which you'll need to pay in addition to points. Some carriers serve up much larger bills than others. Taxes aren't too damaging on domestic flights, but they can creep up on international tickets.
Using your points to upgrade an already-purchased ticket to Business is another option, however only in certain circumstances. Both Qantas and Virgin heavily penalise upgrades from their cheapest fares. Therefore, for an upgrade to be worthwhile, you need to pay for the much higher flexible Economy fare. If you don't value the flexible ticket, and you likely won't, booking a reward seat outright is typically the better option.
For the full report on how to get the most out of your frequent flyer points, hit up Flyerpoints.com.au
To sign up for a Qantas Frequent Flyer membership for free, (without having to pay the 90 bucks) head here.
RELATED: Inside The Qantas Club's Slick New Melbourne Lounge