Geothermal lagoons are one of Iceland's key tourist attractions. The relaxing warm waters, the breathtaking scenery, the connection to nature; you'd be hard-pressed to top a casual dip in one of these beauties. Hard-pressed but not impossible, as hospitality company Pursuit have discovered – which is why they've just announced the upcoming arrival of Sky Lagoon.
Currently under development in Kársnes Harbour, Kópavogur – just a few minutes away from Reykjavik's city centre – and slated for a mid-2021 grand opening, visitors will soon be able to enjoy a drink while soaking it all in. "It" being the water, the views, the atmosphere, etc.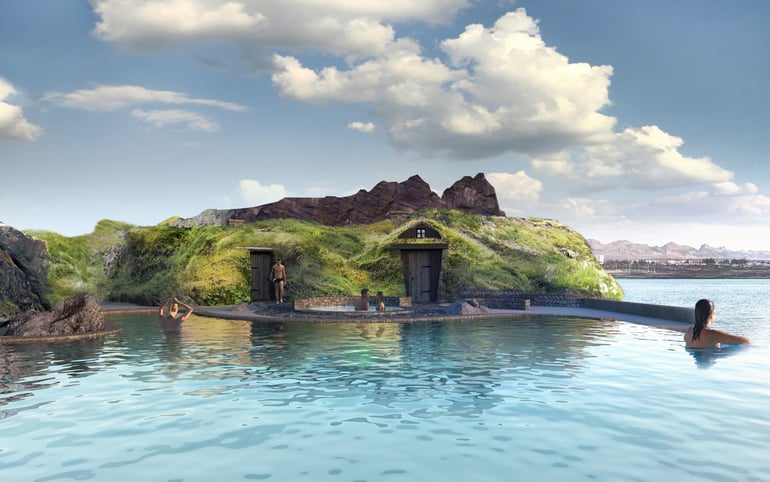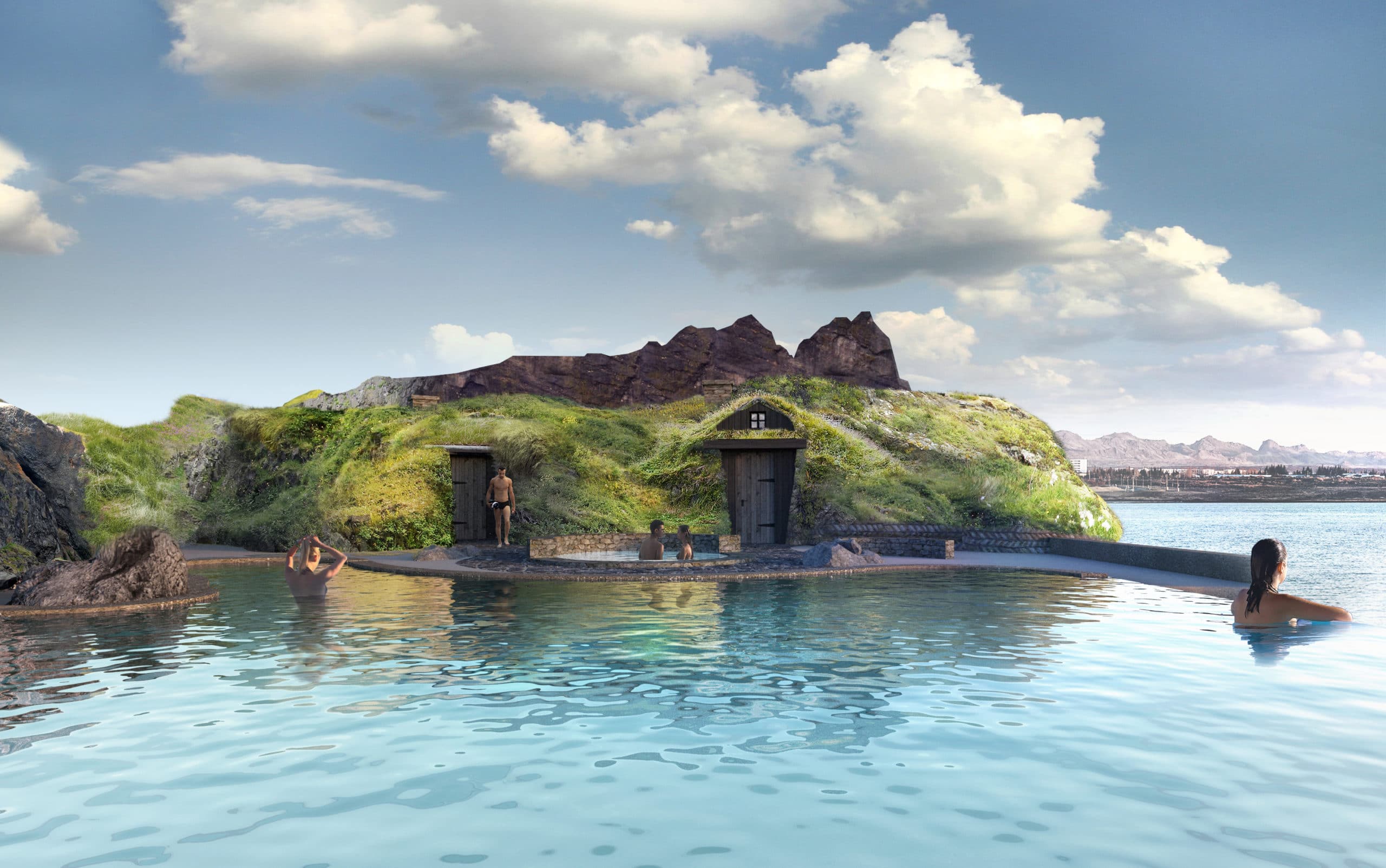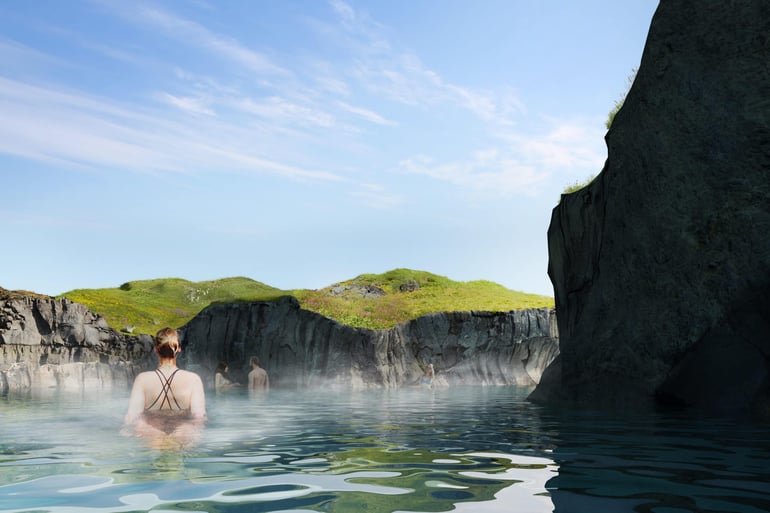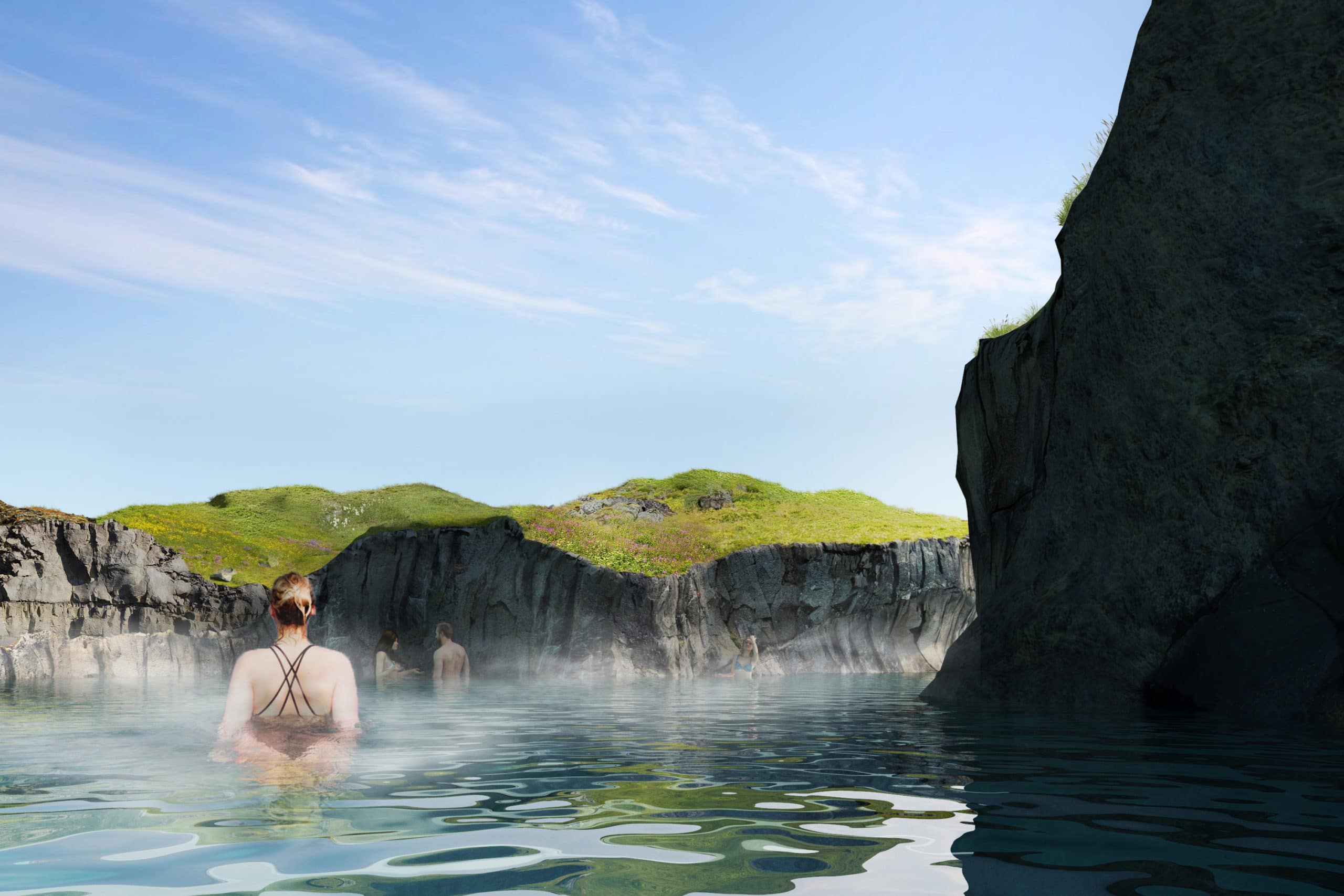 As it so happens, this isn't Pursuit's first-time bringing such an offering into the world. The only key difference this time around is the oceanfront location, which promises to raise the stakes in terms of what patrons will be able to visually experience – "expansive ocean vistas punctuated by awe-inspiring sunsets, Northern Lights, and dark sky views." Sold.
"We are thrilled to unveil plans to develop a remarkable geothermal lagoon experience along one of Iceland's most stunning oceanfront locations," says Dagny Petursdottir, Sky Lagoon General Manager.
"[It] will enable guests to connect with mind, body, and spirit through the radiant powers of geothermal waters while taking in such impressive ocean views."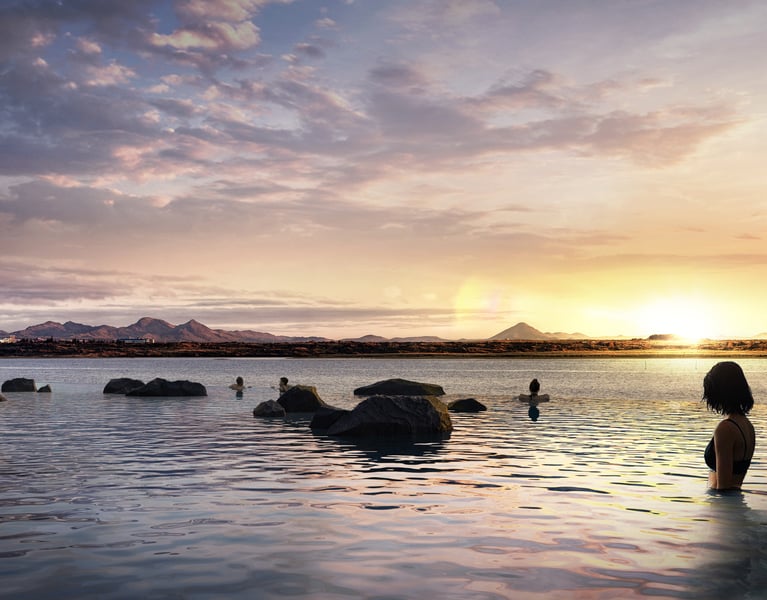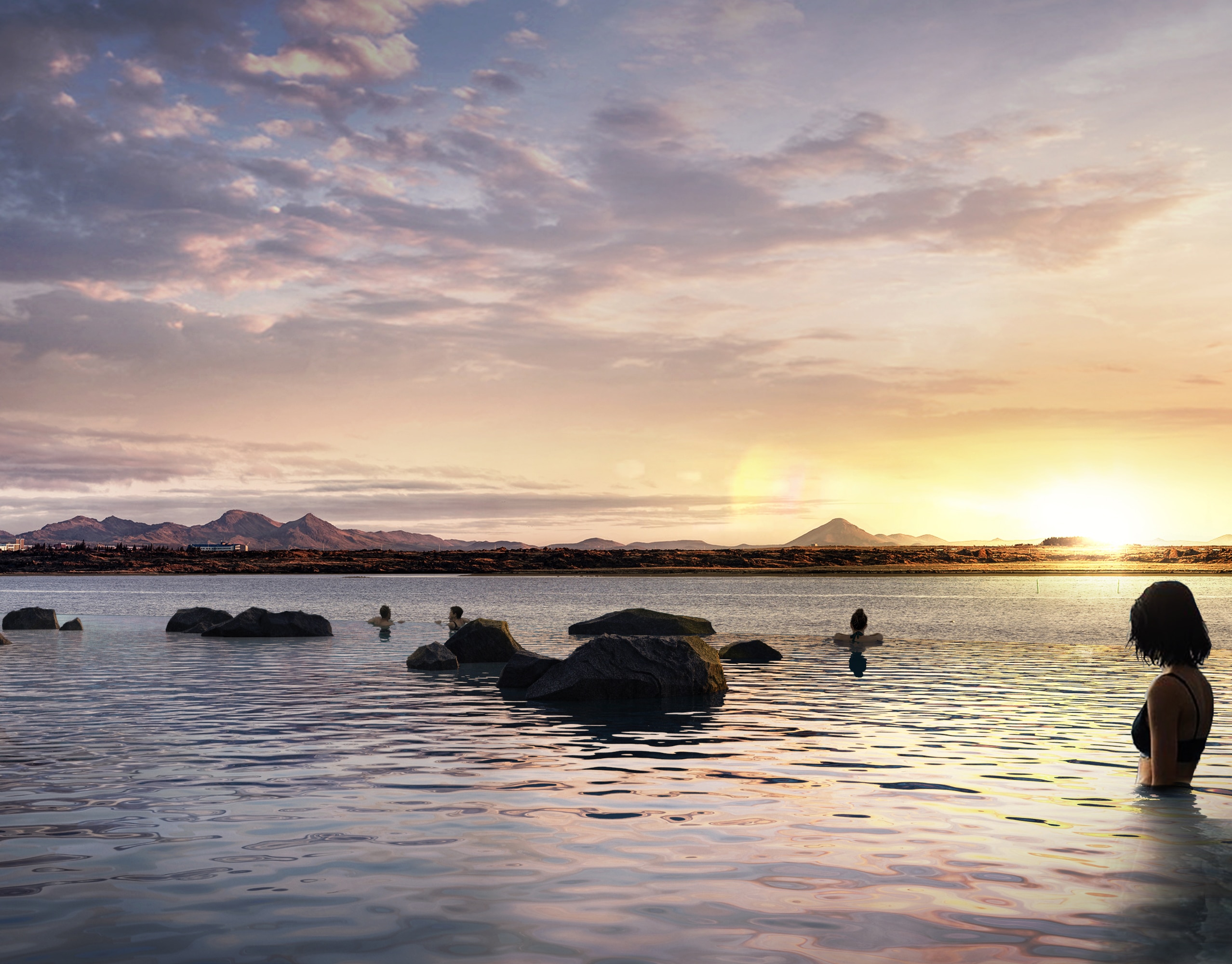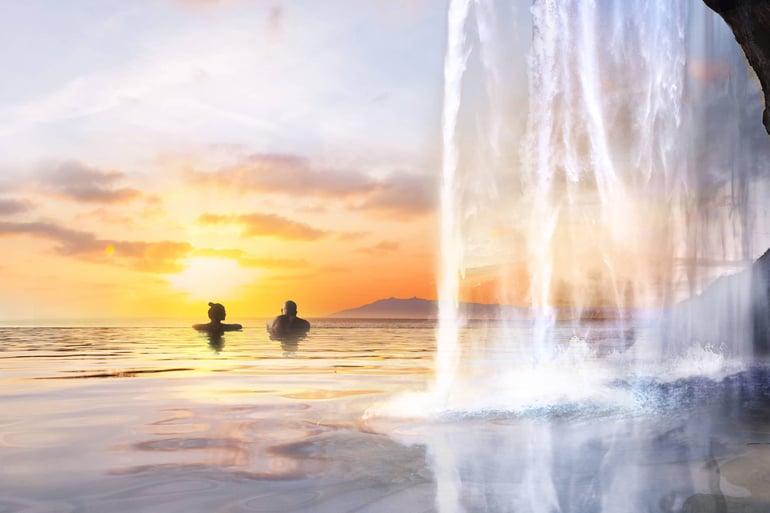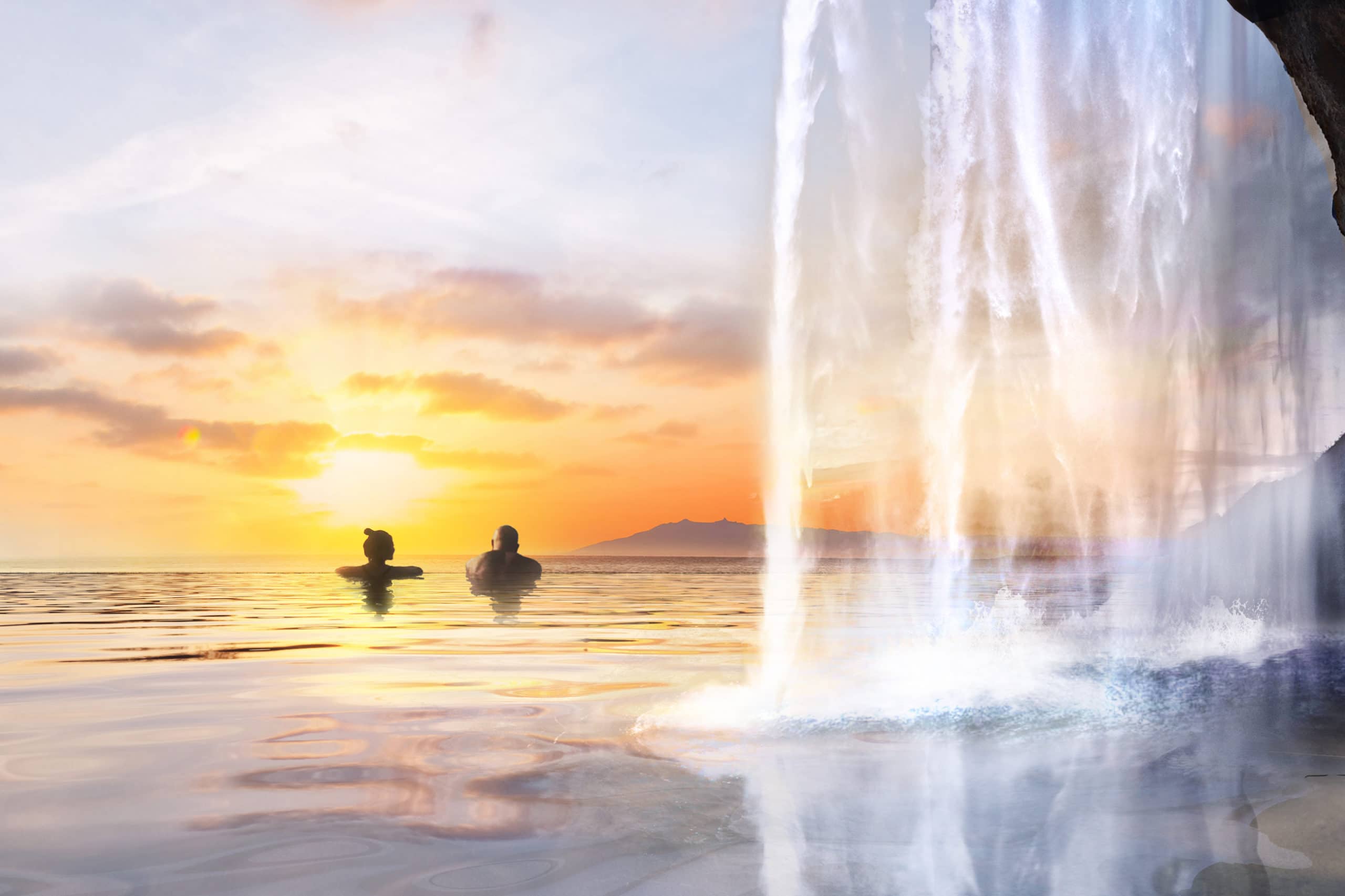 The Sky Lagoon will feature a:
70-metre infinity-edge which will "blend into the ocean landscape"
Cold pool
Sauna
Shopping
Dining
and yes, an in-lagoon bar
Find out more over at skylagoon.com.