Just last week we let you in on Sziget Festival, the 'Burning Man' of Europe that takes over an island near the Hungarian capital for 7 days boasting over 1000 acts.
If that alternative atmosphere isn't exactly your vibe, perhaps an underground techno music festival in a Polish fortress will take your fancy.
Featuring the likes of Richie Hawtin, Ben Klock, Donato Dozzy and DJ Bone, Instytut Festival will find a home within the walls of Garnizon Modlin, a 19th-century fortress found 50 kilometres north of Warsaw and allegedly the longest building in Europe.
Nestled at the crux of two Polish heartland rivers, the Narew and Vistula, Modlin fortress has been held by the Poles, the Russians, the Germans and the French throughout history.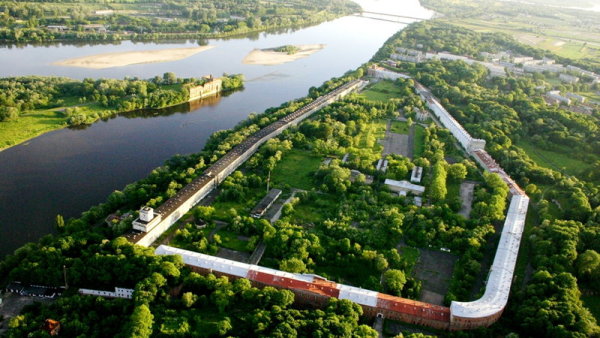 The festival is run by local promoters Iwona and Joanna, who have also founded the 'Techno Is A Lady' project, a party series featuring women-only Polish DJs to commemorate the 100th anniversary of Polish women receiving the vote.
Check out the full lineup below and buy your tickets here. Instytut Festival kicks off late June.