So we're at that point again, where you're either thinking 'ahh screw it, this is definitely one for the too hard basket' or you step up to the challenge and keep reading about a trip that could rival all others. It's not often you hear the words 'skiing' and 'Iran' in the same sentence, in fact, we'll be surprised if you ever do – but hear us out, skiing in Iran is an underrated pick.
This is something we've been following for a while now, with consistently positive after action reports coming in more and more frequently from others who went off in search of the goods in the Islamic Republic. Should you be a die hard shredder or avid adventurer – or both – this will fit nicely into your next travel itinerary.
To answer your question, yes, you can ski in Iran – and yes, it's apparently world-class.
Picture a bustling Middle Eastern city, the bazaars roar to life in the early hours of the morning, cars frantically snake the streets as their horns battle with the call to prayer. In the distance, towering mountains sit silently above the metropolis, the sun breaking over their peaks as golden hour blankets a city waking up for another day. Except this is no standard day for you. You've just landed in Tehran, everything has gone from 0-100 real quick, and you're about to shred some of the best snow on the continent in a peculiar place that will hands-down be a Sunday BBQ story for the ages.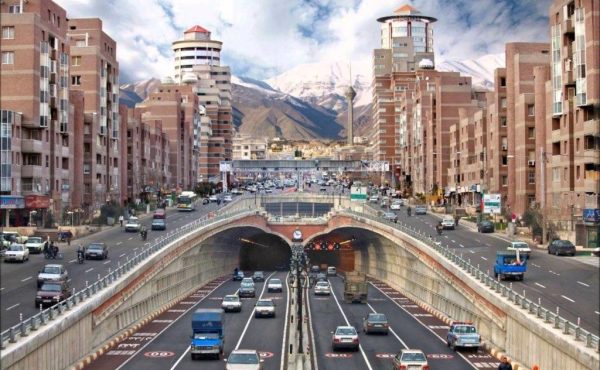 SKIING IN IRAN
THE VIBE
Think the French Alps 40 years ago. The ski lifts were actually installed by the French pre-revolution, and, while ancient by our expectations, they're well maintained and (we've been told) up to safety standards. Iran's elite, in particular the educated-in-Europe-Gen-Y-types, frolic around the resort, their fun unhindered by a blissfully lax influence of strict Islam. You'll find the freedom to party and shred is a cause as supported here as it is in the French Alps, while perhaps still considerably short of an Arabian La Folie Douce.
Complete with designer sunglasses and European fur coats, these men and women mix freely at the on-mountain cafés and when riding the chairlifts, unlike the not too distant past. In fact, until the turn of the century, the pistes had an actual fence down the middle for the women to ski on one side and the men on the other.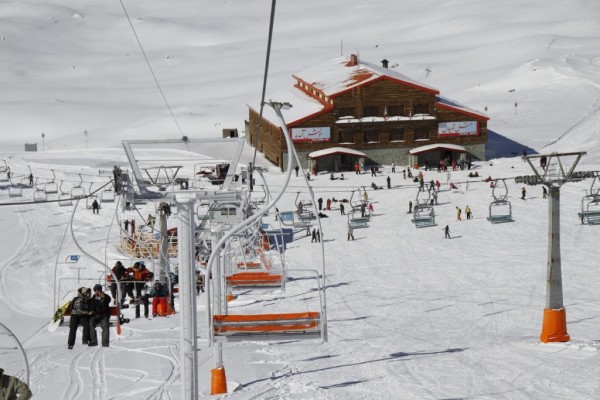 THE RESORTS
Shemshak
Nestled in the Alborz mountain range, Shemshak is a popular local ski village 60 minutes drive to the north-east of Tehran, the Iranian capital. The resort itself is situated at 2550 metres a.s.l. so your hesitations about snow depth can rest easy. Lifts at this resort reach as high up as 3000 metres, and the terrain is said to be pretty gnarly if you're not on-piste. You're in luck too, as Iranians don't ski off-piste, almost ever, so you'll have it all to yourself if you're ballsy enough to give it a crack.
Shemshak is also equipped for night skiing, but somehow not for snow machines (yeah, we're not sure how that works). Hotel Shemshak sits at the base of the slopes, a dated version of an Austrian ski-in-ski-out resort chalet. The best part? Lift tickets are around $30 AUD per day and accommodation will only set you back a tad more.
Dizin
A little further up into the mountains from Shemshak is Dizin, the higher of the two resorts at 2650 metres a.s.l. Better suited to beginner and intermediate skiers, this is where you'll find the majority of the rich and famous gravitate to on Thursdays and Fridays, yet early in the week it's basically dead. The lifts take you to a staggering 3600 metres up, with dramatic views of the Iranian Alps and in particular Mount Damavand.
Facilities are limited, with one hotel, a few ski rental shops and the odd café or restaurant. Chairlifts here are networked much better than Shemshak, however, with 22 in operation across the resort, making it the largest ski area in Iran.
Dizin receives upwards of 7 metres of snowfall per season, and the season runs from early December to late May (again, without snow machines). It's common practice for Iranians to socialise at home after a day on the slopes, so your nightlife options are basically non-existent. Though if you like your tea, you're going to have a field day at the numerous tea rooms around the village. If not, you're shit out of luck and it'll be an early night all around.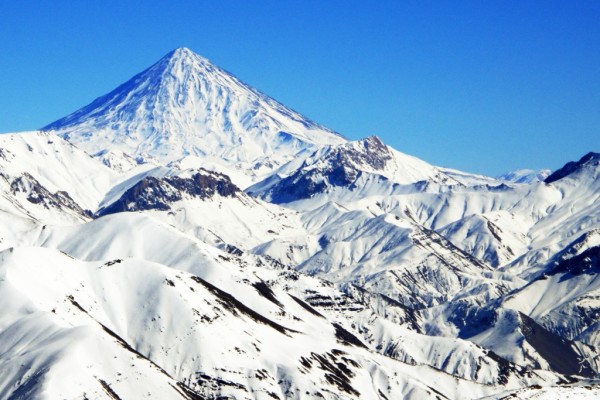 When you put the absent party culture aside, Iran is the definition of every keen skier's dream. Quiet resorts, dirt cheap tickets, no one skiing powder, and the opportunity to explore some unreal terrain in a fascinating country. Once you've conquered the slopes here, hit up North Korea for another rare experience.
Fly: Qatar Airways can get you there from Australia via Doha.
Visa: You'll need one, so make sure you apply to an Iranian Embassy or Consulate well before your travel date. Also, if you have evidence of any travel to Israel in your passport, you've got no hope of getting in.
Is it safe? For tourists, yes. Besides the average caution warning you'd similarly find in Bali or Morocco, there is nothing in particular to worry about. Providing you can adhere to their rules and customs for a week or so and you don't start taking your clothes off at après you can have the trip of a lifetime.
Tours: A pre-booked tour with a guide on the ground is the best way to get the most out of skiing in Iran.