Adapted from GQ's article by Max Berlinger.
When the words 'British' and 'Don' are put in the same sentence, there are few people that can confidently close it out. Idris Elba maybe? Daniel Craig perhaps. Jason Statham, definitely. So I'm going to do just that.
British Don Jason Statham has once again proven to us why he can do no wrong with this killer get-up he was spotted wearing in New York City last week. The monotone black leather jacket, fitted charcoal jeans and grey suede Chelsea boot combination can be championed by pretty much any bloke, during any season and in any setting.
---
---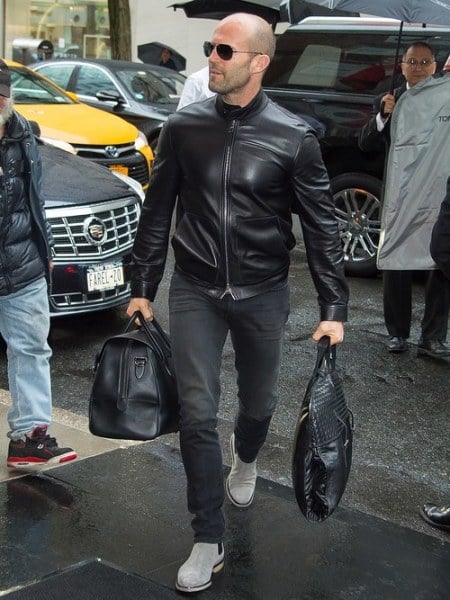 The best part is that while this might seem overtly simple combination, the items are available pretty much anywhere at pretty much any pricepoint. Not to mention that the Australian winter rarely calls for any outerwear heavier than a jacket such as this. Go for something low key with a matte leather finish and as few bells and whistles as possible if you want a reserved style.
Not game enough for the leather jacket look? Shut up and back yourself. But I guess in all seriousness, if that's not you any form of bomber jacket will get the job done.
RELATED: David Beckham's Go-To Style Trick You Can Nail Anytime, Anywhere