When mentioning a brand in an article, it's typically because of one of two reasons. Either, we have a genuine interest in the brand and feel it's something that should be shared and/or we are receiving some sort of reward from the brand, thus making us more inclined to speak highly of them. This time I'll tell you exactly what happened. Jeep sent two of the Boss Hunting crew and 14 big-name influencers on an all-expenses paid trip to Western Australia. And they fkn nailed it. So, now I genuinely want to write an article about how good Western Australia is and just how epic the weekend Jeep threw down was. They even said that, should we post anything, they want it to be organic. So here are the organic fruits of our experience. Yes, you will be able to use this agenda as a set-play on your next trip to WA. You're welcome.
Day 1
Flights to Perth and spent the night at the Crown Perth.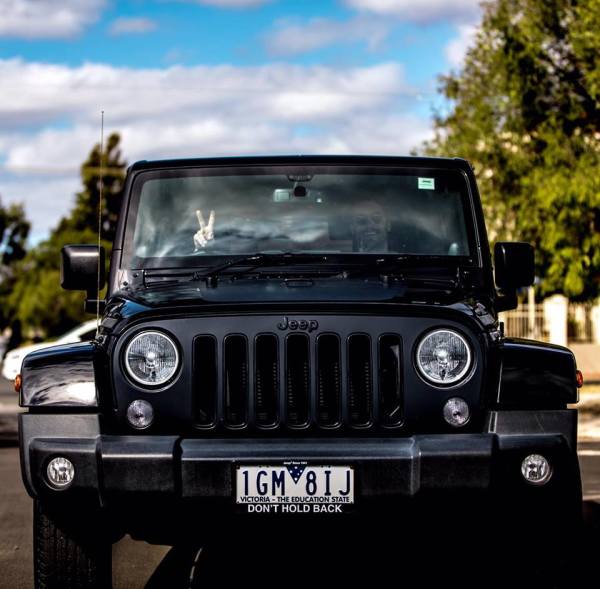 Day 2
We headed out front of Crown to find a deluxe convoy of 15 Jeep Wranglers and Renegades, each with custom surnames on the side. In the convoy were the likes of Laura Dundovic (Miss Universe Aus), Tim Robards (shredded unit), Hayden Quinn (bloke from Masterchef), Olive Cooke (Insta) and more. The day consisted of cruising down the stunning coast of Western Australia, a decadent lunch on the farmlands of Eagle Bay Brewery, horse riding on the properties of Jesters Flat, Glamping near the headlands of Margaret River… All while being followed by the wizard-like content crew of @samevanslife.
If you're a star-gazer then you'll appreciate the non-existent light pollution found in the coastal and rural regions of WA. For our night of camping, we had a clear sky with a show put on by the cosmos and the the Milky Way Galaxy in full-swing, overlooking every froth we had that night.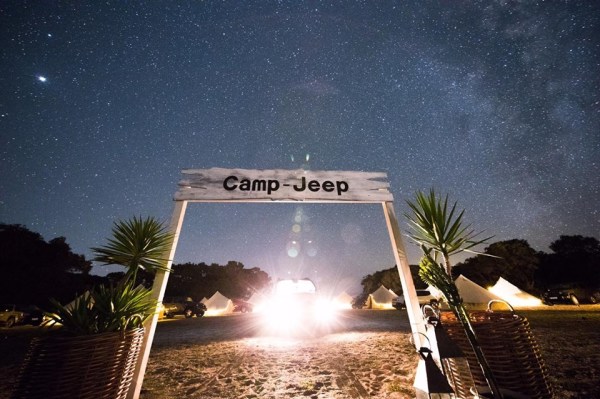 Day 3
The convoy rolled out, heading straight to the coast. At Boss Hunting, we've been fortunate enough to drive a few cool cars. Whilst comparing a Rolls to a Jeep would be like comparing apples and oranges – Nay, apples and linear algebra – one clear advantage a Jeep has is being able to fang it along the sands of a 4WD track. So we did. But we couldn't stay long. We had the WSL Margaret River Pro to attend immediately.
Winds were slightly onshore, making for a bumpy 5-6 foot swell, but still plenty of room for three of our Aussie icons – Fitzgibbons, Gilmore and Wright – to put on a masterclass. Within the space of 30 minutes, we were standing next to Sally Fitzgibbons for her post-semi interview, then into the changerooms staring at the lockers of John John Florence and Julia Wilson, then straight into the commentary and scoring boxes. It was sick. The Margaret River Pro is a world-class sporting event that I guarantee sports-lovers of all sorts can appreciate. When conditions are pumping, there's an electric energy in the air, breaths of the crowd are slightly shorter and everything feels a bit more on edge. You follow the elite athletes through their heats, developing an emotional attachment (or crush), hanging for the next update on their progress. They have a fierce presence with titan-like mentality that inspires you to want to gun for more in sports and in life (at least this is what I felt). Sally's claimed the Women's title with a roof-tearing display – a feat only emphasised by her insane return to form this year.
The convoy assembled and it was time for the next stop. Wine lovers, we highly recommend an afternoon at Leeuwin estate for a lazy lunch and to sample their prestigious range of sauvignons and chardonnays. The squad capped the day off with a few bevs on the beach at the PUll, in the presence of Aussie-god, Taj Burrow.
Accommodation: Pullman Resort Villas, Bunker Bay.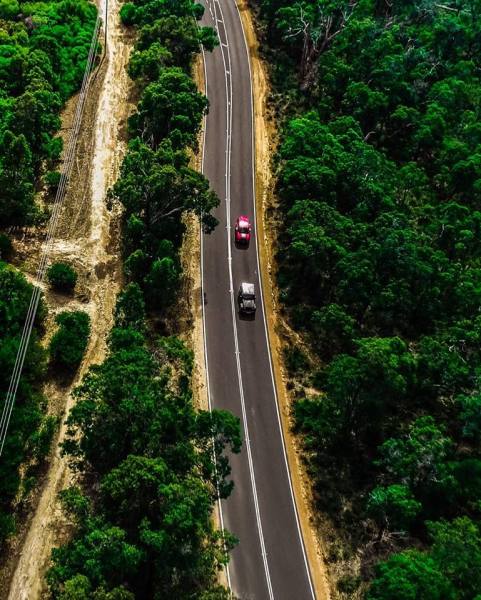 Day 4
Convoy back to Perth. Flight home. Done.