I know the first time I visited Dubai I was mentally exhausted in my search for a hotel. It seemed as if every building was a five star option, and with every visit a new one had popped up with its own quirky attraction.
This means that the standards are competitively high, yet the concept of being "standard" is not one that you'll find in any Dubai hotel's dictionary. What can be confirmed, among the overwhelming sea of establishments seeking to find the optimum balance between the business/leisure hybrid is that one hotel reigns above the rest.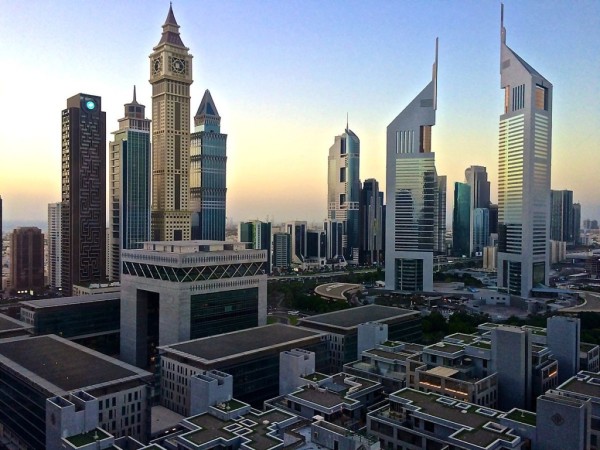 Situated just off the bustling Sheikh Zayed Road, the dual structures of Dubai's Jumeirah Emirates Towers shoot 56 storeys into the dramatic city skyline. Emirates Towers is, undoubtedly, one of the most well appointed business hotels we've ever stayed in across the globe.
---
---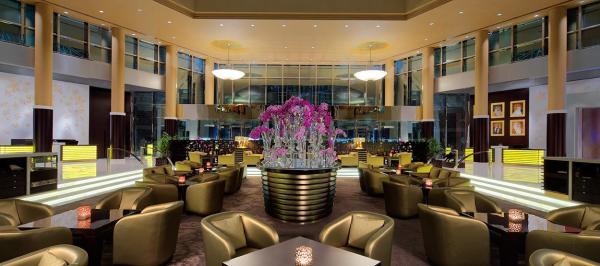 The awe-inspiring atrium opens the lobby to an entirely luminous entrance with refined silver, gold and copper tones adding a rustic Arabian flair to a very modern design. Traditional Arabic coffee or tea is served as you check in from impressive gold condiments, or alternatively you can head straight to the 51st floor for a welcome cocktail.
Emirates Towers boast an impressive 400 rooms and suites, including a women's only floor, each dwelling offering an unique twist on the standard hotel 'cut-and-paste' format that is so common of business hotels specifically.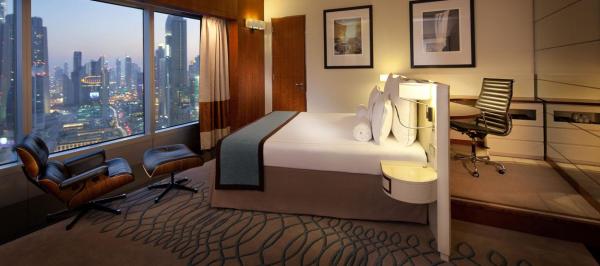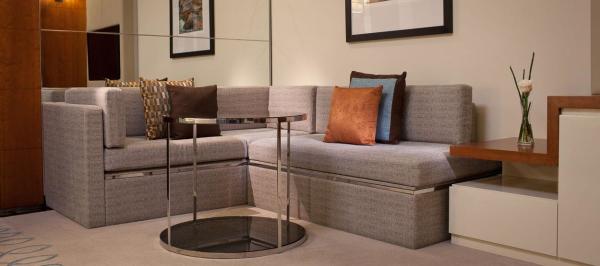 They're sizeable but quaint, and are partitioned with half cut walls – the bathrooms are just as big (almost unnecessarily). We were fortunate enough to enjoy generously spacious Club Rooms, with ample area for work, rest and play. A personalised Boss Hunting welcome platter took the attention to detail an extra mile and naturally earned itself a specific mention. Everything about the accommodation at Emirates Towers screams sophistication without any tacky or pretentious connotations.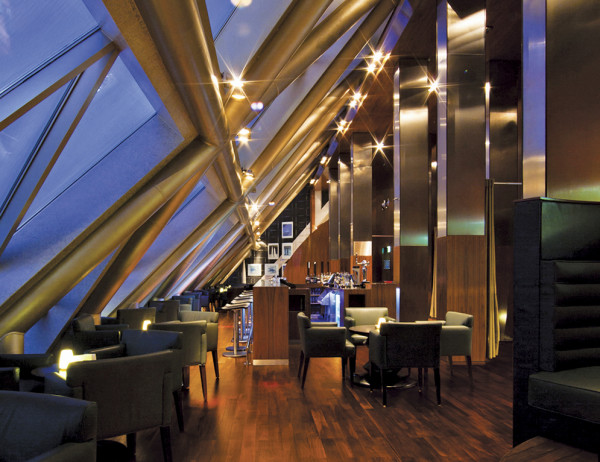 Breakfast is a whole experience in its entirety. The buffet can be described as nothing short of epic, with the (almost) too many choices a crime to put such a pressure on someone first thing in the morning.
With Downtown Dubai less than five minutes taxi away, the trade centre around the corner and the Old Town a mere stone's throw, Jumeirah Emirates Towers has nailed the location to a tee. Despite copious amounts of professionally appointed conference rooms and all the business essentials that one could need, Emirates Towers don't forget how to let their hair down, offering a poolside experience that can only be described as secluded luxury. If the turquoise waters of the gulf are simply too hard to resist, guests of the towers have unlimited access to Jumeirah's private beachfront with a shuttle service departing directly from the hotel.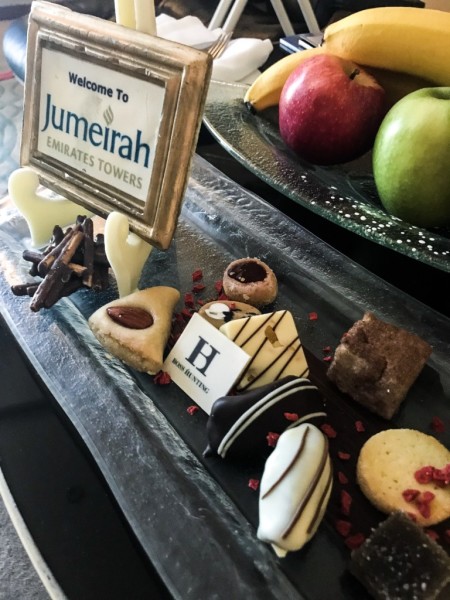 It's easy to get hopelessly lost in the madness that is Dubai's hotel offerings. Given the city's multi-faceted nature as a destination, not all of us will be travelling here simply for a stopover or a holiday. So you've drawn the short straw for a business trip, but you're not entirely sold on a plain work-only holiday.
Jumeirah Emirates Towers have you sorted, head here to book. For a closer look at the hotel, check out the video above.
---
---