An abandoned train station sitting above the Sabie River has been transformed into a top-of-the-line hotel. Feast your eyes on the Kruger Shalati Train Lodge, a design innovation which has converted 31 stationary carts into a luxury boutique experience.
"We have not seen anything alike in our country, but neither is there anything similar in the world … an important 'must experience' destination," says General Manager, Judiet Barnes.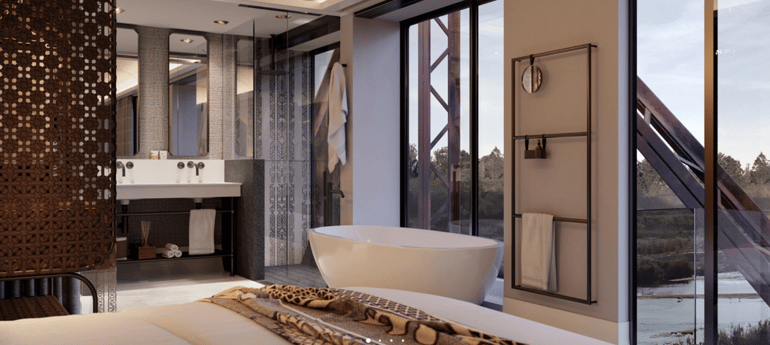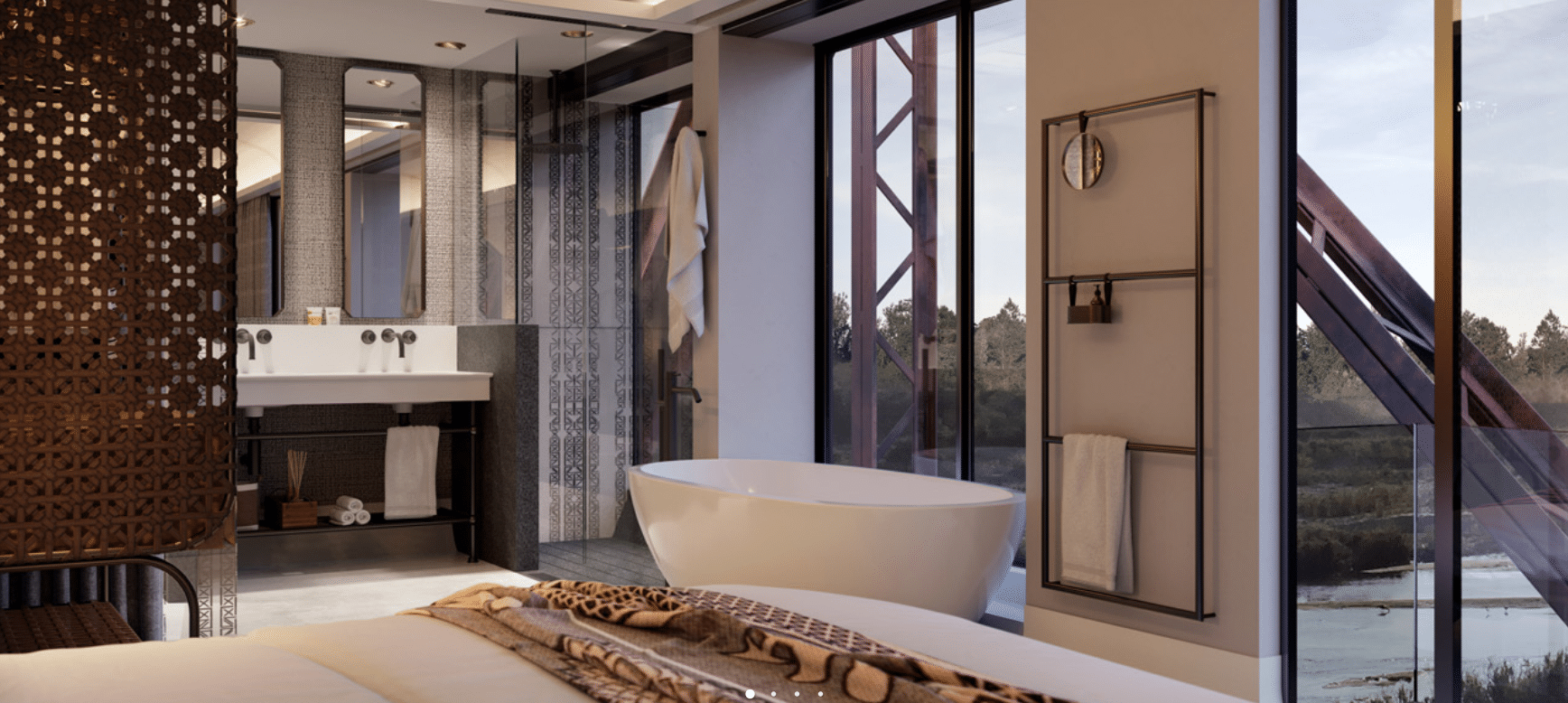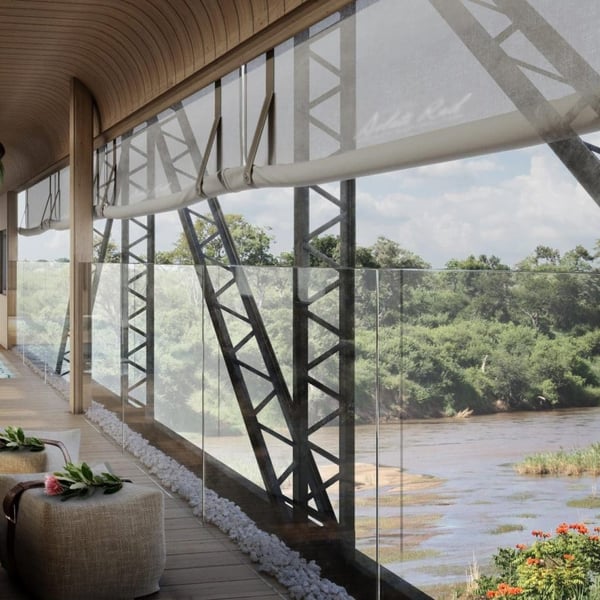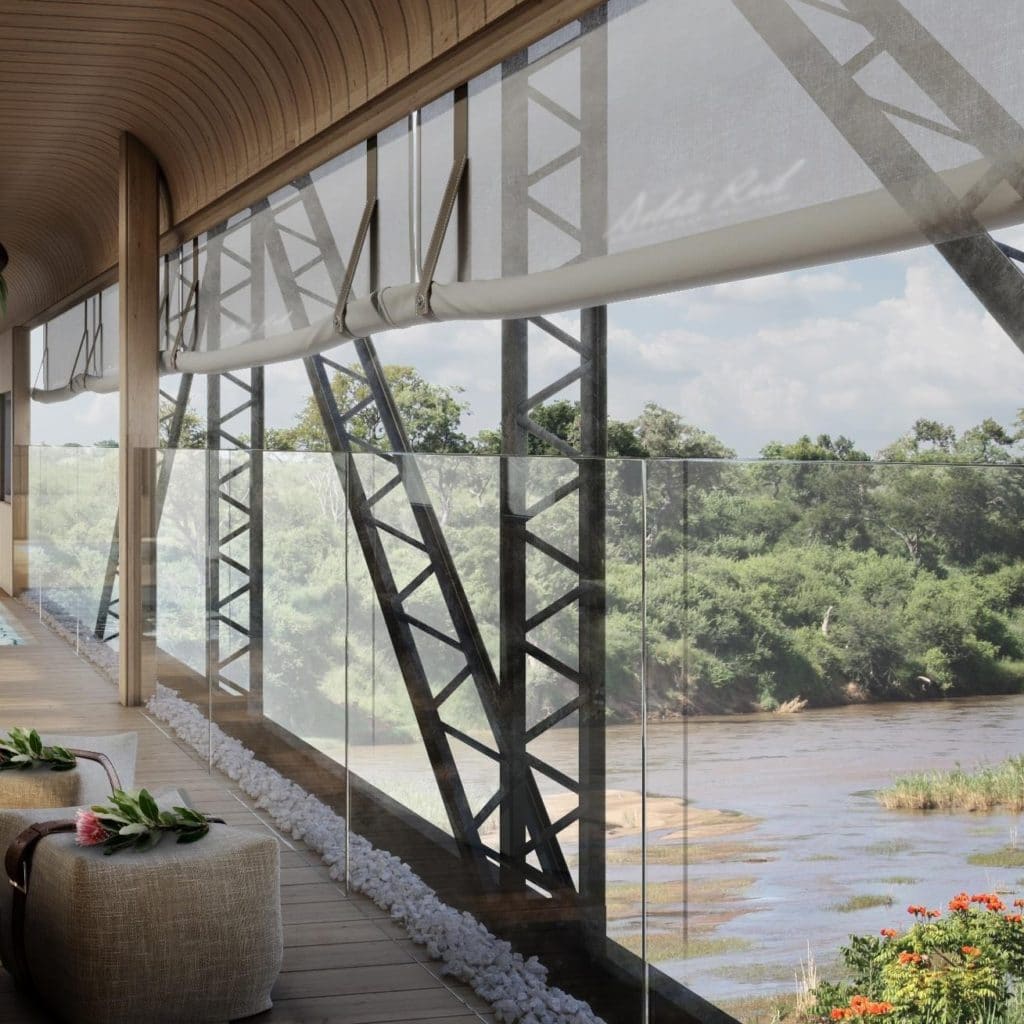 The Shalati bridge overlooks the African wildlife of the Kruger Shalati National Park. It's a pretty unique offering, to say the least, blending the concept of accommodation with the prospect of viewing wilderness.
All 31 rooms feature glass walls to provide guests with an unobstructed view of the scenery, and a custom deck to kick back with a drink in hand; not to mention a pool that extends beyond the main bridge, which you'll surely want to test with a sharpener or two.
As per the official site description, this is an express entryway to freedom – "relaxation and meaningful connection" is what awaits you aboard the "first-of-its-kind" Kruger Shalati Train Lodge.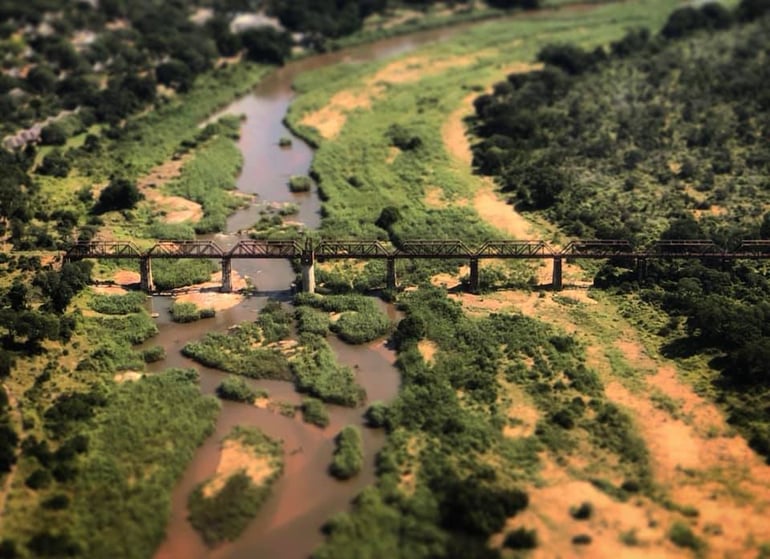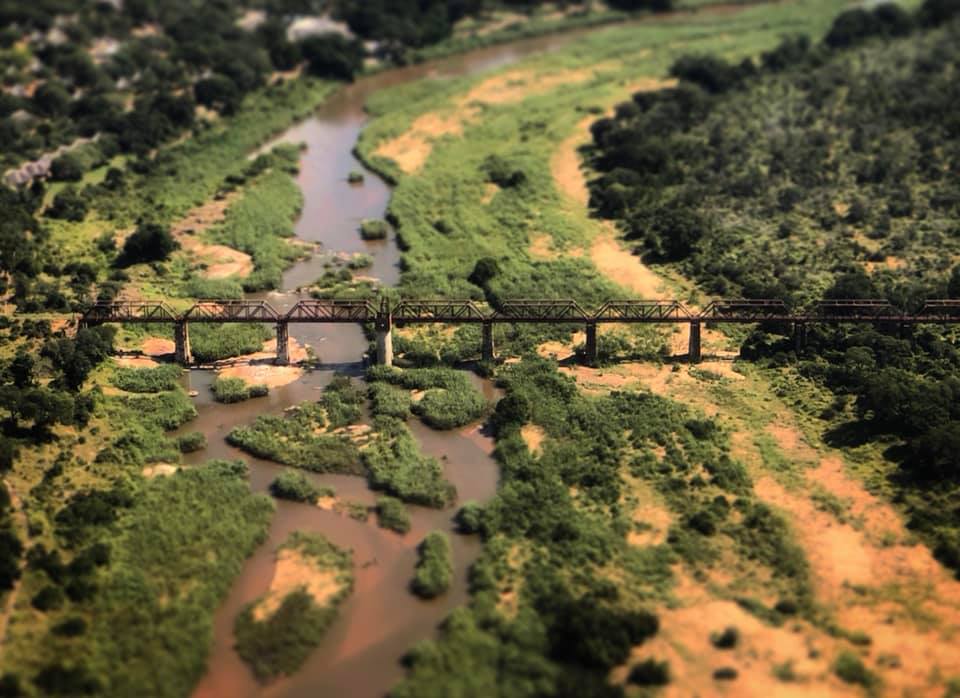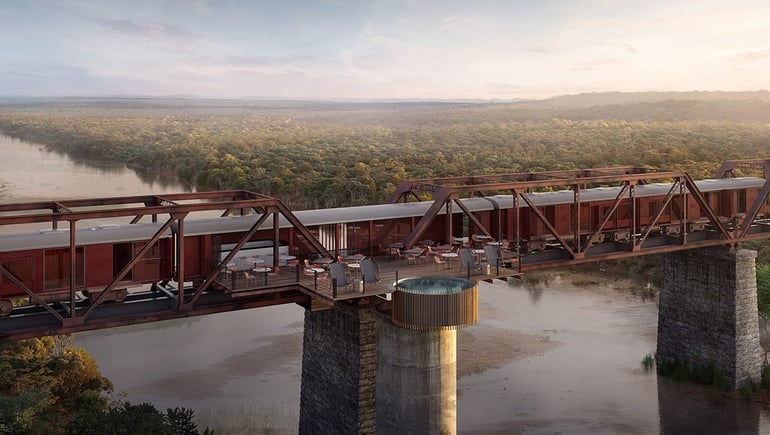 No doubt, these digs are something else to put on that post-COVID travel list. Self-imposed isolation is, of course, always better than the mandatory kind.
Find out more over at krugershalati.com.