On an island in Norway's remote Steigen Archipelago inside the arctic circle lies an eco-retreat called Manshausen Island.
Founded by Børge Ousland, the Norwegian polar explorer who was the first person to cross the Arctic solo, the private island was once a trading post for fishing communities way back in the 1600's.
Today, four timber-clad cabins designed by Stinessen Arkitektur call the island home, and just last year, three newer steel cabins were added to the offering. Perched on a rocky outcrop on the northern edge of the island, these hardened structures stand independent of each other and overlook the Barents Sea.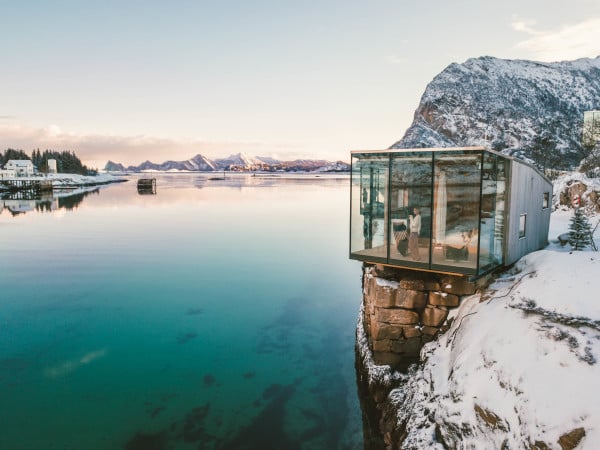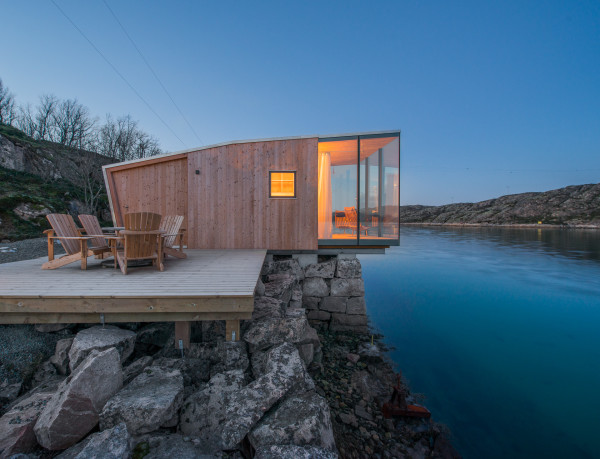 Each of the seven cabins offer unique layouts and aspects, but all boast floor-to-ceiling glazing on three sides for maximum immersion in nature.
The master bed is placed in the main room, set slightly back from the glass so guests can feel sheltered in privacy while still being able to enjoy the dramatic scenery and Aurora Borealis.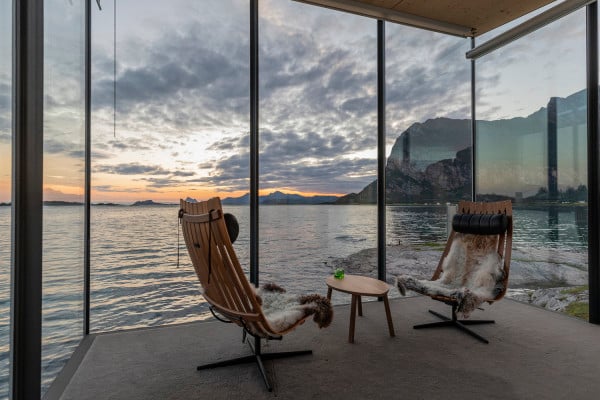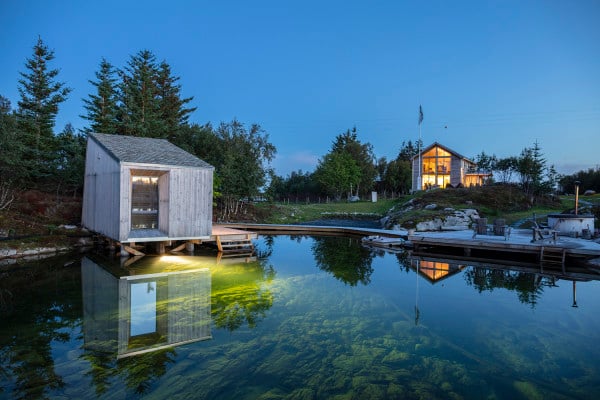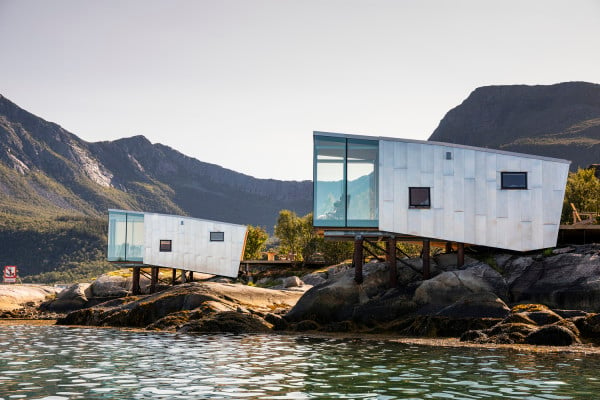 Situated in the middle of the Grøtøya strait, only 500 meters from the small village Nordskot, Manshausen Island is a 55-acre isle in the shadow of the Lofoten Islands.
In the summer months, guests can enjoy diving, kayaking, and fishing, while the off-peak season provides ample time to wait patiently for the northern lights to appear or explore the surrounds with snowshoes.
At first glance, Manshausen Island will set you back circa AU$1,200 for two nights over a weekend in low season.