Marramarra Lodge, dramatically set on the edge of the Hawkesbury River, is the latest luxury lodge to be built in NSW, having opened in 2020. Given the swift uptick in demand for these kind of immersive nature escapes, 2021 should more than make up for the dismally bad timing of debuting just before COVID-19 lockdowns kicked off.
A primo couple staycation idea, the Marramarra Lodge maximises its dramatic bushland setting, which can be accessed exclusively by boat from Mooney Mooney and Brooklyn. That positions the luxury resort roughly an hour's drive north of Sydney. Although there's also a private helipad for guests who want to arrive by air as well.
Much like Australia's wildest and most remote luxury resorts, Marramarra Lodge clashes high-end accommodation and modern comforts with direct access to natural sprawl – in this case, the massive Marramarra National Park, which frames one of the most sought after areas of the Hawkesbury. That gives the lodge the kind of remote, island-like vibe that you'd usually have to drive much further outside of Sydney to find.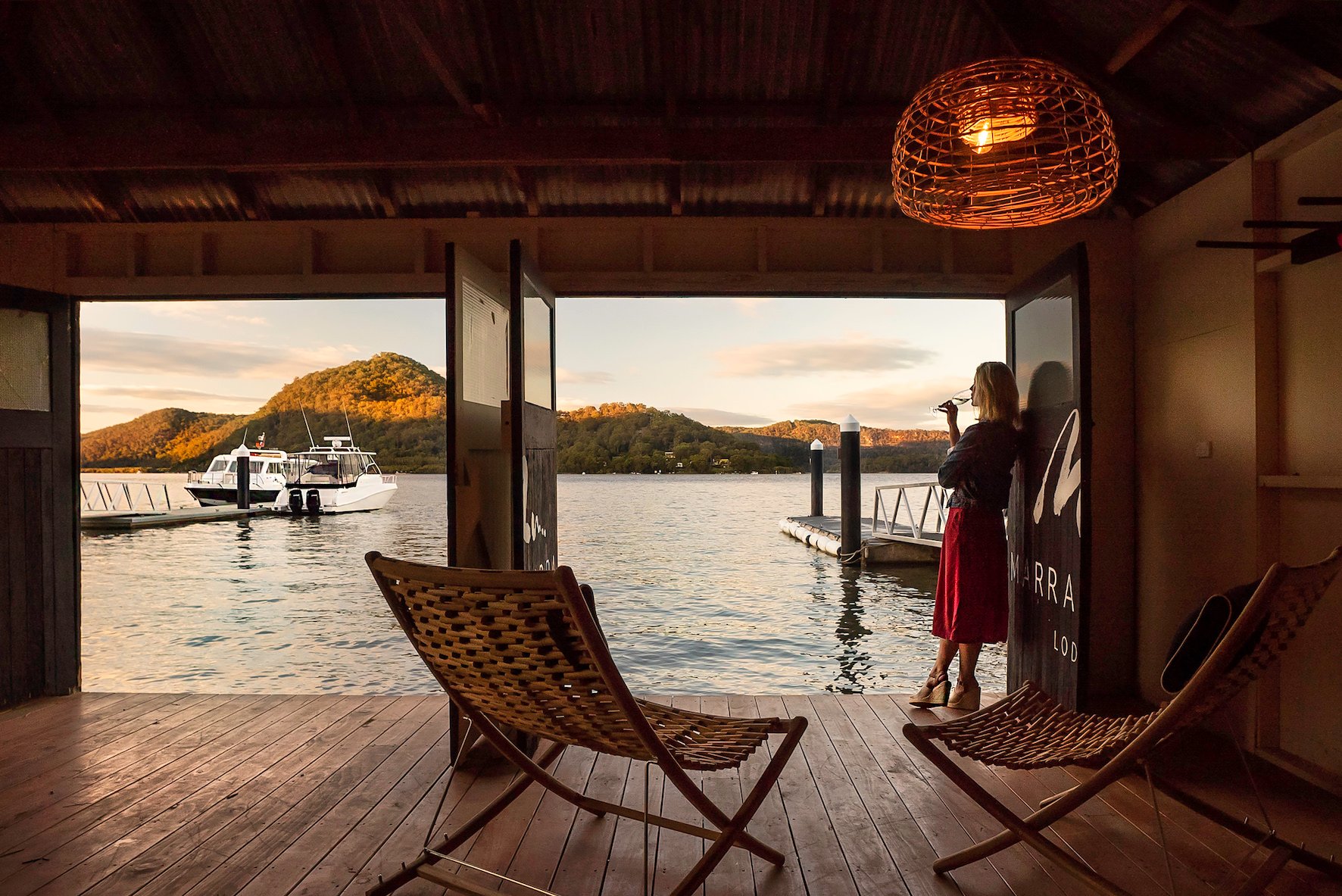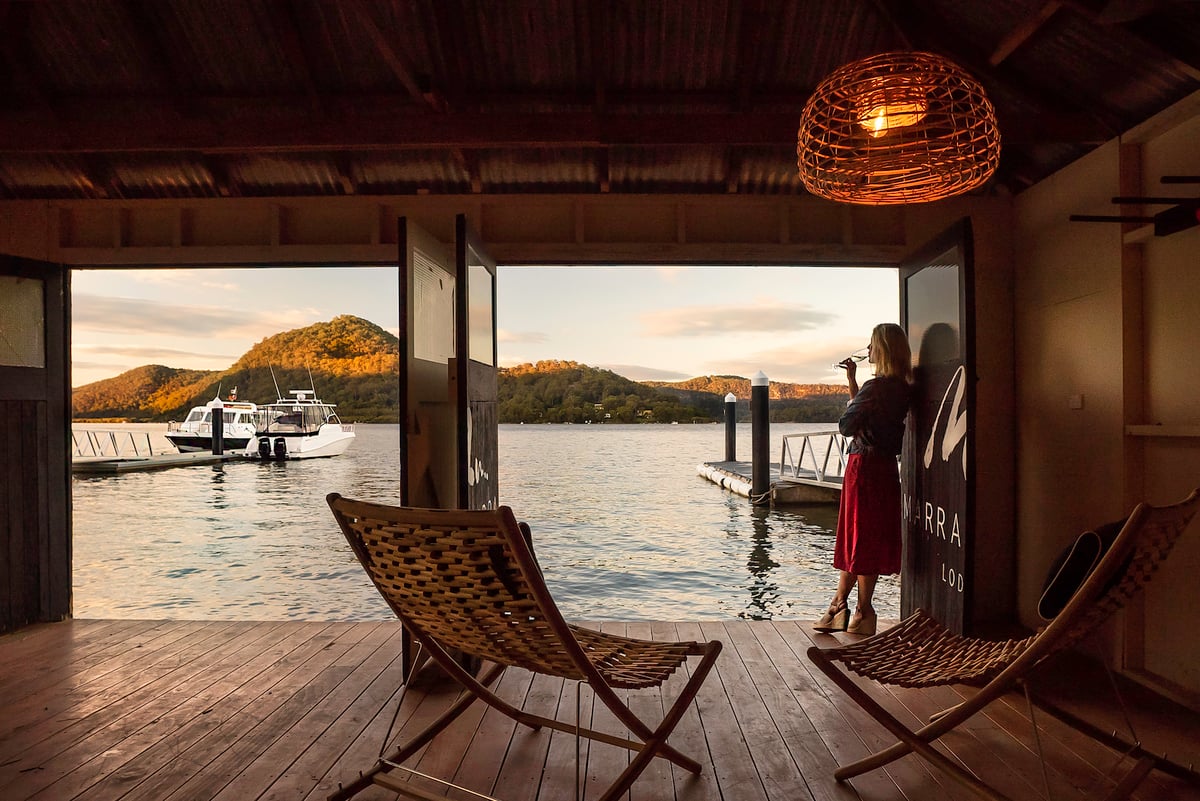 The all-inclusive retreat is capped at 28 guests and includes boat transfers, daily sundowner cocktails and canapes, and a fully stocked mini-bar showcasing only local produce, as well as add-on access to Iyora, the property's luxury spa. There's also daily meals and a six-course degustation at onsite restaurant Budyari, which fills its menu with dishes like prawn tartare with white tomato jelly, chilli granita, and matcha tuille, and barramundi with fennel and myrtle riata.
Accommodation is spread across 8 safari-style Peninsula Tents overlooking the water, and 6 more enclosed, industrial-chic styled Hawkesbury Bungalows. Both are generously spaced with large river-stone bathrooms and plenty of locally-sourced timber, while also offering rear glass veranda doors and private balconies either facing the river.
Though indulging in the rooms may be a bit too tempting to break away from, guests wanting to explore the surrounds have a number of bushwalks to choose from, including add-on activities like touring a local pearl farm, guided crabbing, and oyster expeditions, taking a helicopter ride to the Hunter Valley for lunch and a private wine tasting, bush foraging, and a day trip to botanical gin distillery. The resort also offers complimentary kayaks, canoes, SUP boards, and fishing rods for hire.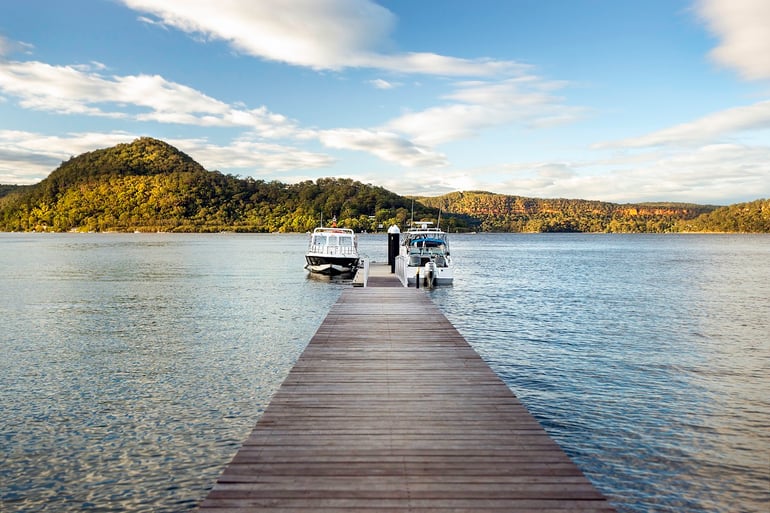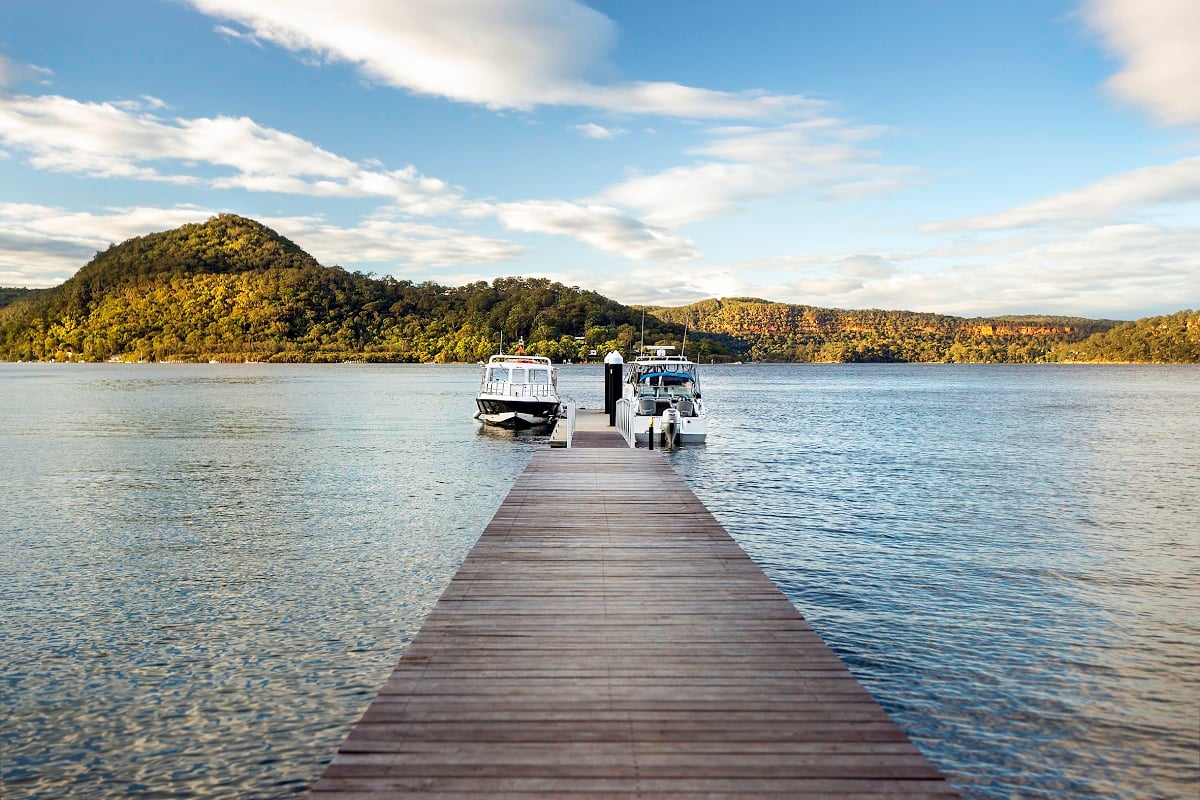 The resort will also arrange access to nearby restaurant Berowra Waters Inn and Peats Bite, both of which can only be accessed by water.
In terms of getting there, you've got only a few options. The lodge is located off Mooney Mooney along the M1 for anyone driving (free car parking is available at both Mooney Mooney and Brooklyn wharves). You can also get a Sydney Seaplane from Rose Bay or Palm Beach, a helicopter from Bankstown or Sydney Airport, or arrange for private boat transfers (which, as above, are included in the accommodation rate).
Overnight rates at Marrmarra Lodge start from $1,250.
Address: 4 Fishermans Point, Berowra Waters NSW 2083
Contact: 0435 891 111