For Australians, the South Pacific is an extremely oversaturated holiday option. There are dozens more package deals than there are destinations, each of them boasting the best bungalows, reef and palm tree-lined beach.
To find an idyllic daily scene like you've just stepped into a desktop wallpaper, your search will be repetitive and overwhelming. We've done the hard work for you (really, it's tough), unlocking the perfect, carefree tropical haven for your next under-the-radar adventure. For us, that haven is Tonga's Matafonua Lodge.
Bound by the northern peninsular of the Ha'apai archipelago's main island, Matafonua Lodge is, paraphrasing their own thoughts, "the way the South Pacific used to be."

I could go on like this for another few hundred words, regurgitation the same utopian word play that is written about every other resort in the region like every other hotel review – but I won't, and for good reason.
Simply, Matafonua is not even close to your typical tropical accommodation, and in the best way possible.
Fear not, the postcard you'll be sending home will still make the recipient drool with envy, but Matafonua spins a rare, homely twist on the cumbersome resort template you'll come across both in other parts of Tonga and the wider Pacific region.
While the majority of resorts stick to an accepted mould that can sometimes feel tiresome and monotonous in its setting, Matafonua Lodge stays true to its roots, not trying to be something it isn't. It exemplifies what it does best – and that's a genuine, earthly aura that makes it feel like an extension of the owner's family home rather than an over-ambitious tropical hotel.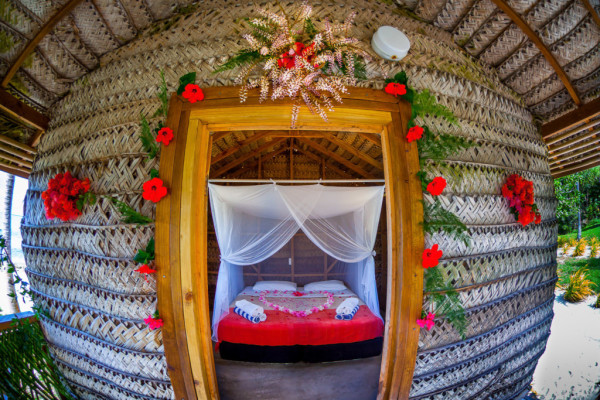 Those owner's names are Darren and Nina, and along with their three cheerful children, run the property to the letter. They pride themselves in the experience of each individual guest, equally as much in their comfort as their appetite. The menu at Matafonua will hands down become the talking point of your stay, the food bill likely inadvertently resembling your actual nightly rate, but worth it nonetheless.
The fales (houses) are simple yet meticulously serviced, with one and two bedroom alternatives. You may find that you spend the majority of your time on the beach, in the water or on the daybed finishing that long overdue book.
It's easy to fill your days despite being in a relatively isolated locale. Take your pick from snorkelling among resident leopard sharks at the resort-front reef, boat diving some of the South Pacific's best year-round sites, kite surfing the trade winds from Chile, or stand up paddle boarding the post-sunset coastline with underwater torches.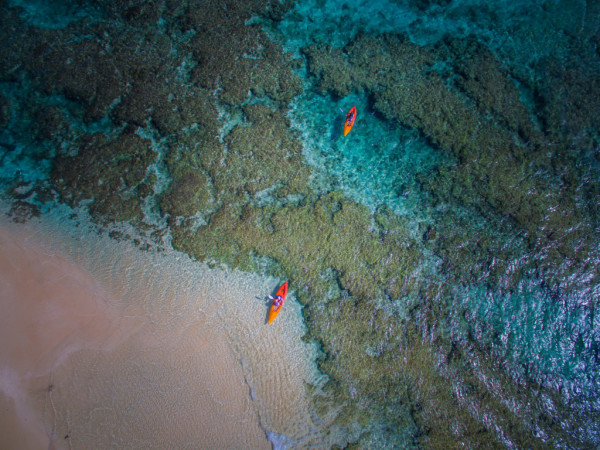 I was fortunate enough to experience the latter in all its glory, our SUP group setting off from the sheltered side of the island an hour before dusk. As we meandered along the reef, carefully hugging its jagged border as not to end up on the coral, schools of fish played beneath the boards as they quietly sliced through the 27 degree water.
We stopped at a small beach further along to enjoy a prenominated beverage before strapping heavy duty underwater torches to the bases of the boards. As the remaining light chased the sun down behind the horizon, the effectiveness of the coloured torches became more and more defined, lighting up a four-or-so metre patch of ocean around each of us. Darren was kind enough to apply his Maverick drone skills to capture some incredible imagery from above.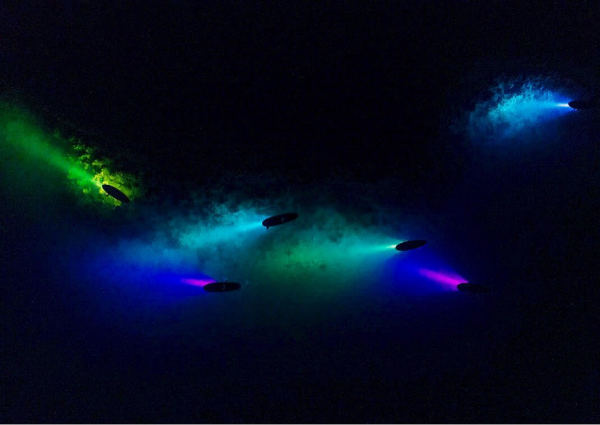 There are only a few instances I can think of where mankind can tweak natural beauty to somehow improve it. Night SUP is undoubtedly one of those rare moments when you can't quite comprehend how incredible the scenes are before you.
In my short time at Matafonua, I didn't get the chance to soak in everything there was on offer. With too many incredible options, each more impressive than the last, I had to settle for an abridged version of a standard week-long stay.
And we didn't even visit during whale season.
Yes, possibly the biggest tourism drawcard in Tonga, and one of the natural world's most magnificent experiences, can be found just offshore Matafonua Lodge. Running from June to October, the same majestic creatures that were born around the island of Ha'apai return with their young, migrating home for the winter months. You can swim with these awe-inspiring animals through Matafonua's tour charters, but it's extremely popular so lock it down soon to avoid disappointment.
We'll let the photography speak for itself on this occasion, and be sure to recount it to you ourselves when we return in the near future.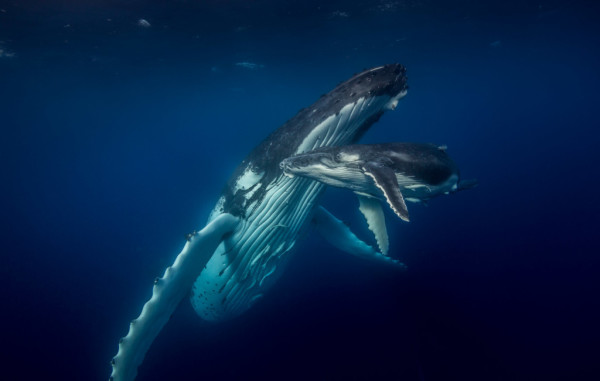 Matafonua Lodge is a short, 45 minute flight from mainland Tonga. Real Tonga airlines offer multiple daily services to connect with your inbound international flight.
To book, visit www.matafonua.com and for more stunning visuals check out their Instagram @matafonua