Drink the tequila. Feel the tequila. Now, become the tequila at the Matices Hotel de Barricas – a Mexican hotel that lets you literally sleep in a massive barrel. That's right. In amongst the fields of agave, just outside the limits of a local village, you can tuck yourself into a nice, comfy king sized bed and dream away your sweet tequila dreams.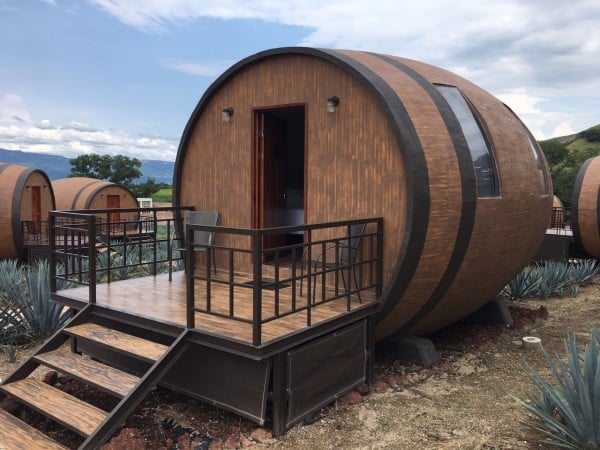 The idea is apparently something along the lines of guests "following the maturation rate of the tequila" with the tequila. I don't know how much a human can mature overnight in a barrel, or even a week twenty-three years for that matter (at least speaking from personal experience). But show me the good stuff to down and I'll pass out anywhere you want me to.
Still, it's not all gimmicks and concepts. As the interiors themselves are actually… pleasant. To the sight anyways. And speaking of sight/site, there is quite the scenery to enjoy. You wouldn't expect it looking from the outside in, but there's also a running shower too, sourced from rain water. Organic(?).
---
---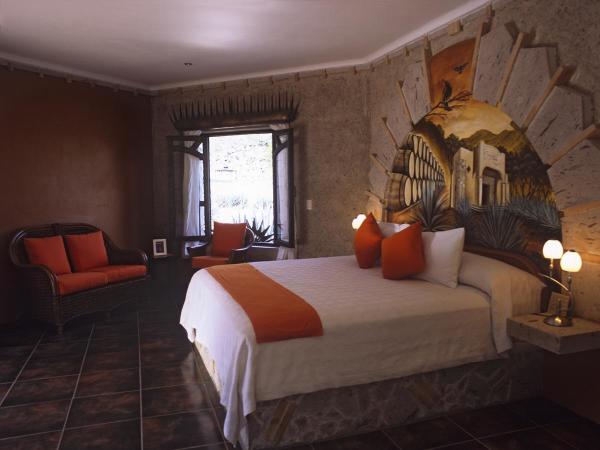 In terms of other activities to participate in aside from being in a barrel and drinking in/outside of a barrel, there's a working farm and distillery on the grounds. Guests may embark on night tours, visit distilleries, harvest agave, and distil their own tequila as a token of their time in the hotel. I might be getting mentally feeble in my old age. But once again, show me the good stuff and I'll pass out anywhere/do whatever you want me to.
In summation, there's more to this hotel than a clickbait title and voluntary memory loss. Just to really cement the idea of this, here's a full-on, slightly nauseating, and completely unsubtle video for you to review everything I've just written, minus the attempt at biting sarcasm. Though arguably just as obnoxious.
Enjoy, amigos.