The trendy Gold Coast neighbourhood of Burleigh Heads will be the stage for Australia's first Mondrian Hotel when the ambitious Accor and sbe owned property opens in 2023. 
A dual tower hotel and branded residencies, in development as a collaboration with Vitale Projects, Mondrian Gold Coast will carve out an expansive 4,037-square-metres of beachfront with direct access to the highly sought surfs of Burleigh Heads Beach. Not only will this substantially boost the amount of rooms offered down at that end of the coast, but it's a weighty nod to Burleigh Heads as one of Queensland's fastest growing cultural hubs.
RELATED: The Boss Hunting Guide To The Gold Coast
Shaping their identity around having centrally located properties in the world's best cultural precincts, Mondrian is offered up as one of sbe's more adept hotel chains when it comes to blending creativity with grand statements of affordable luxury. Given there's plenty of design cues to play around with in breezy Burleigh, it's safe to expect a unique expression for the lifestyle brand.
There's already talk that the surf and white sands will be a big inspiration behind the hotel, given it has 80 metres of ocean frontage on the corner of First Avenue and The Esplanade. That's a prime position for access to Burleigh's heart, which includes an ever-expanding portfolio of restaurants like Rick Shores and Burleigh Pavilion.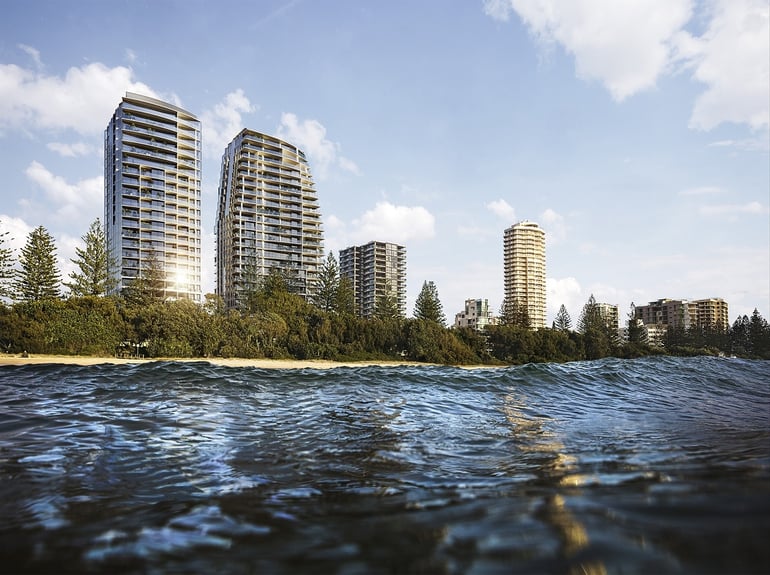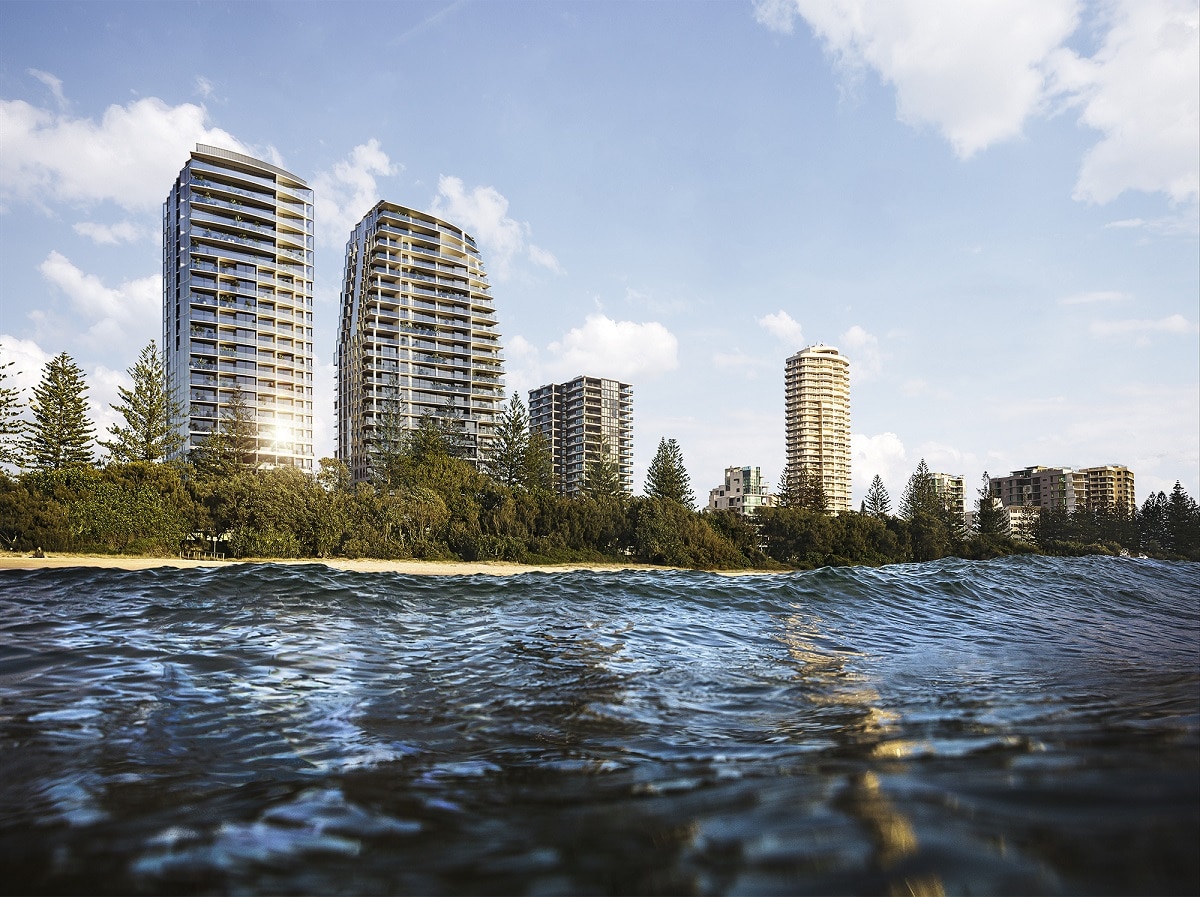 As with most big hotel projects announced years in advance, the fine details about the guest experience and how it will be shaped will only be announced closer to opening. Although we do know that awarded winning Australian architectural firm Elenberg Fraser has been tapped to bring the plans to life with a structural design defined by "striking arches, vertical and horizontal gardens and waterscapes". On the inside, Studio Carter will oversee the design, describing their plans as taking "contextual inspiration from nature to shape the hotel and residential design".
Private residences in one building will total 89 luxuriously appointed residential apartments, while the hotel side of things sports 208 guestrooms said to mirror the more premium side of hospitality. Both towers will be united by a three-level podium that acts as the property's common space, featuring a curated fitness centre, spa, a few restaurants, and multiple swimming pools all overlooking the beach and Burleigh Headland National Park.
Mondrian Gold Coast also serves as the sbe's first hotel property in Australia, seeing as their presence in the country so far has just been on the restaurant-bar side, with their renowned Hyde Paradiso brand debuting popular venues located in Peppers Soul Surfers Paradise, and The Adnate in Perth.
Mondrian Hotel Gold Coast opens in 2023.