I was born and raised in the UK with a Kiwi mum. So my whole childhood consisted of hearing all about New Zealand – "back in NZ, we do this" or "awwww this reminds me of home….". Apparently, Vegemite and Weet-Bix are a thing on this side of the world.
I thought it was only fair that I visited New Zealand after all the chat about this so-called "gem" of a country. So I took two months off, persuaded a friend to join me, spoke to every Kiwi contact under the sun and planned a rough route through the North and South Islands.
General Tips
Before you start, here are a few general tips worth knowing.
---
---
Budget – Make sure you know what kind of budget you have to work with. I'll let you know now…NZ is expensive. The average price of an avocado comes to NZ$5.06. Say goodbye to smashed avo. Petrol costs will sting but you can't put a price tag on memories right?
Accommodation – Since we weren't bunking out the back of our car, it was either hostels, Airbnb, or family friends. Turns out, you only need to have some loose connections to NZ to score a bed. Your mums' cousins' husbands' dog walker will do. You can book an Airbnb pretty last minute for the same price per person as a hostel. A private room with a double bed and clean sheets or…a mixed bunk room sharing with a 55yr old man (true story)? Saying this, peak season stays will require more advanced planning.
Car Insurance: Sort out your own excess insurance cover for a quarter of the price of what you'll pay through a rental agency. Check that your car can be used in both the North and South Islands.
Apps – You'll experience a lot of "No Signal". Download plenty of music and take a map as a backup. Full list here.
Side Note – Pronunciation of Māori towns is a challenge. A Personal fave….Whakatane is pronounced "Fuckatanee"…You were close right?
Transport
The first hurdle was deciding the method of travel. It's safe to say I did solid research on this. I phoned 15 car hire companies, 5 car auction lots and 2 RV companies. 4hrs and a hefty phone bill later, we came to the conclusion that the campervan life wasn't for us. A Toyota Rav 4 compact sport it was, which we rented for NZ$46 a day for 39 days – a grand total of NZ$1800 (AU$1,700).
Having the flexibility and freedom to do what you want, is something that you don't get on bus tours like Contiki. If you're all about the bus life, then go for it, it's probably the cheapest option.
---
---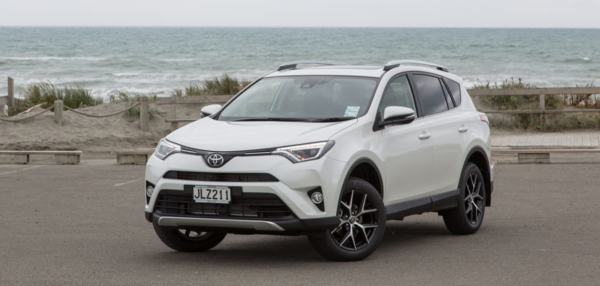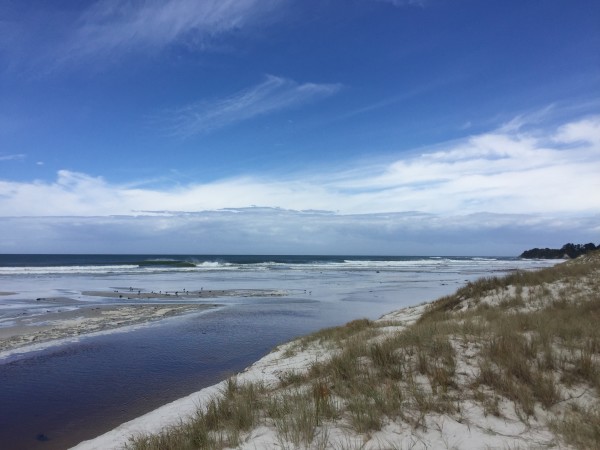 Auckland
If you're starting your road trip in the North Island, you'll want to fly into Auckland. It's New Zealand's largest city, with a population of 1.6 million, and defines easy-going. It's one of those cities where you can be almost anywhere within half an hour: the beach, a vineyard, a volcano, an island, and even a rainforest. If you're like most Australians, you probably take the coffee and culinary scene a little too seriously – fortunately Auckland doesn't disappoint. Odettes, Coco's Cantina and Orphans Kitchen are standouts for brekky, while over in Britomart, notable dinner mentions include Hugo's Bistro and Ortolana. Give it a few days here and you'll see why Auckland is rated the third most liveable city in the world.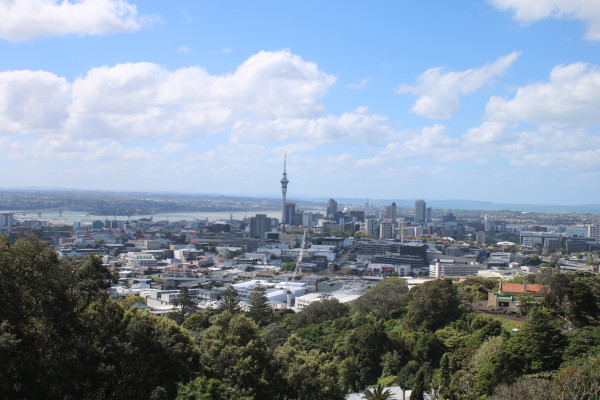 Waiheke Island
Waiheke Island is to Auckland what Palm Beach is to Sydney – the dream weekend getaway. Only a 35-minute ferry from downtown Auckland, or a 12-minute helicopter flight if you're balling. Waiheke is known for its wineries, epic scenery and microclimate. Stonyridge, Man O' War, Tantalus Estate and Mudbrick are vineyards you've got to visit.
Before you get stuck into the pinot, you'll learn that walking, a.k.a "tramping" is big in New Zealand. The Whakanewha Regional Park is hard to beat, but if you're in the mood for ogling at some serious properties, walk along the headland from Matiatia to Owharaka Bay.
If walking isn't your thing, explore the island by moped and stop for lunch at Charlie Farley's in Onetanghi. If you're looking for luxury, stay at The Pah and invite some friends. The Island brings in crowds like Bill Gates, Beyoncé and Justin Timberlake. So if it's good enough for them…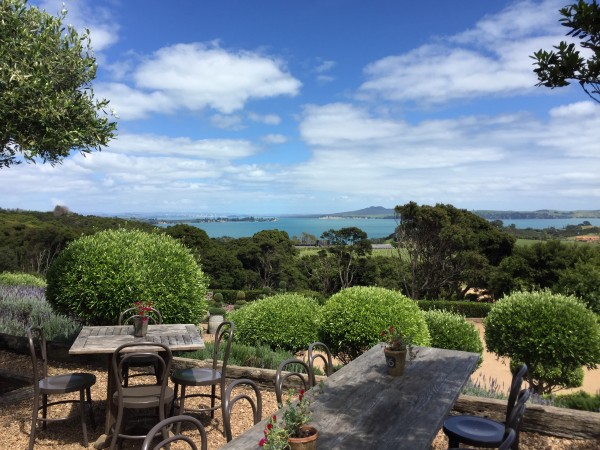 The West Coast of Auckland
The West Coast of Auckland is known for its remoteness, black sand beaches and prime surf location. Whatipu, Karekare, Piha, Bethells and Muriwai beach are less than an hour from the city, making them ideal day trip destinations. Take a BBQ, your swimming gear, and refresh your memory on what to do in a rip.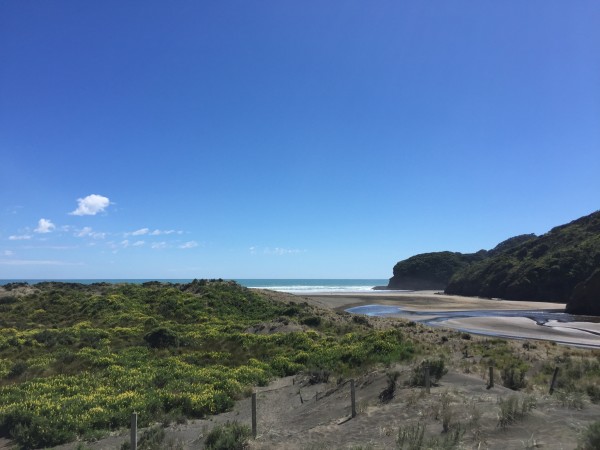 If you're heading further North towards Cape Reinga, you'll pass Hokianga Harbour, Kaitaia and Ahipara. You'll appreciate the remoteness and scenery but realise no-one comes this far North to visit the towns. They are more conveniently positioned to break up the drive and stock up on meat pies. The Waipoua Forest, home to the largest living Kauri trees, is about the biggest attraction of the West coast of the Northland.
Cape Reinga
After your pit-stop in Kaitaia, the drive to Cape Reinga takes about 1.5 hours along the Aupouri Peninsula. Cape Reinga is the tip of New Zealand, where the Tasman Sea meets the Pacific Ocean and is a sacred place to Maori. It is pretty epic and one to add to the bucket list.
The West of the Aupouri Peninsula lies Ninety-Mile Beach (although technically it's 88 kilometres). This beach is officially a highway, so if your rental company allows you to beach drive, you can hit speeds of 100kph. Alternatively, you can bodyboard down the Te Paki sand dunes (yes, that's a thing).
---
---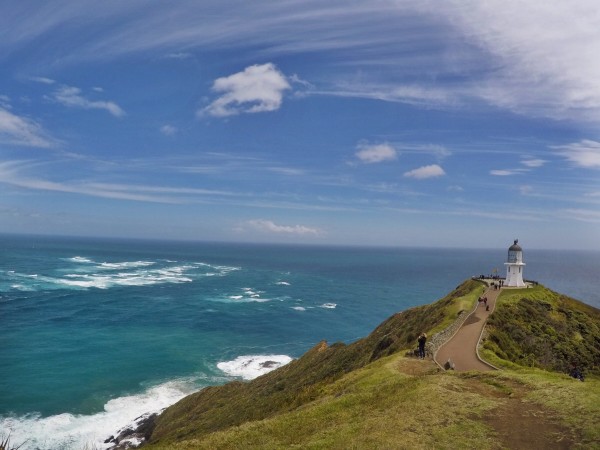 Bay of Islands
Known for its turquoise water, world-class game fishing, sailing, and historical significance; almost all Kiwis will tell you to add the Bay of Islands to your itinerary. It's a natural paradise and is ranked as one of New Zealand's top tourist destinations. Give yourself a few days here as there's plenty to do, for a full review, head here.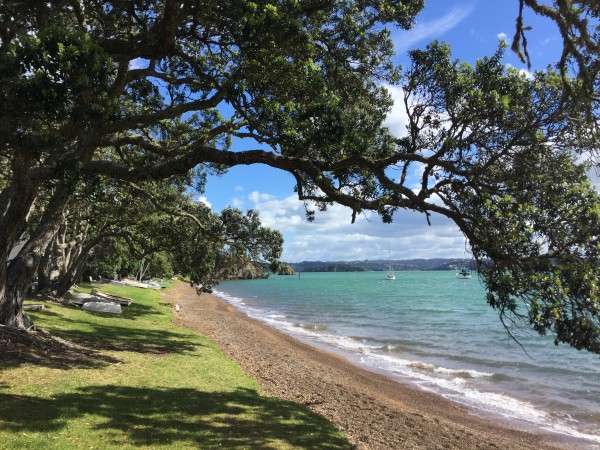 Coromandel
Get familiar with the term "Bach" (beach house to us non-Kiwis). The Coromandel is sprinkled with them. Find yourself an Airbnb for a weekend, or latch onto that loose family friend connection. You should be well and truly into the outdoor life by now, so hiking the Pinnacles and cycling the Hauraki Rail Trail will be easy. Otherwise, get stuck in to a book and a beer on New Chums Beach or Matarangi Beach. While you are in the area, tick off Cathedral Cove and Hot Water Beach. They are pretty tourist-heavy but have some beautiful kayaking trips around here.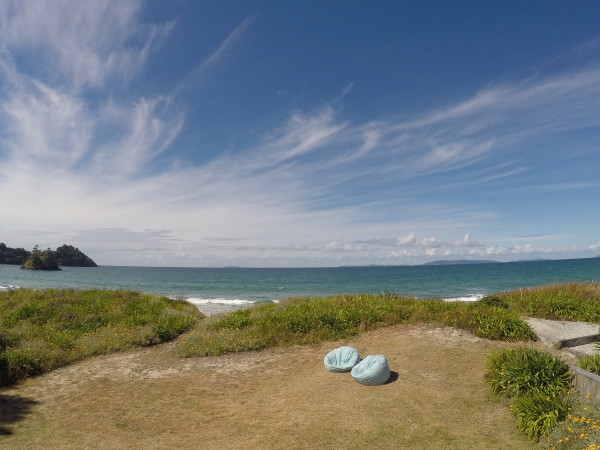 Lake Rotorua
If you talk to any Kiwis, most of them will tell you to drive past Rotorua. We tried to be a little more open-minded but turns out we only lasted a couple of hours. The idea of spending $50 to see some geothermal activity didn't tickle our fancy. If you need to break up the drive, spend a night at Lake Rotoiti.
Taupo
Jet boating, skydiving, mountain biking and skiing at your doorstep. Taupo is the largest lake in Australasia, surrounded by trout-filled rivers, meaning you can whip out your rod and waders. If money isn't an issue, stay at the world famous Huka Lodge. Taupo doesn't exactly have a thriving food scene, the only notable mention being the Storehouse. So get takeaway and watch the sunset.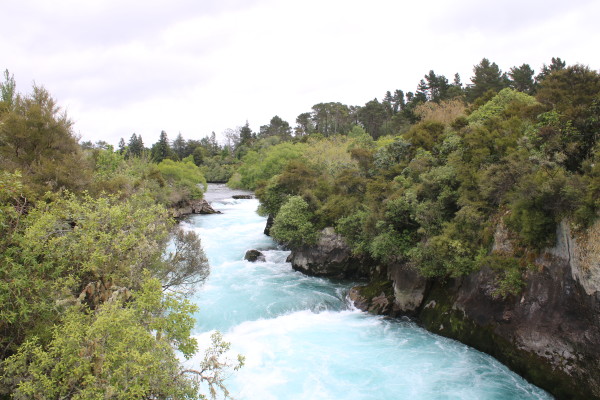 Tongariro Alpine Crossing
If, like me, exercise isn't your forte and the idea of a 19.4-kilometer walk and a 5am start time doesn't sit too well – then man up and just do it. The Tongariro Alpine Crossing was one of the highlights of the trip.
The Crossing is regarded as one of the best one-day treks in New Zealand, so, it gets busy. Sort out a shuttle to drop you off at the beginning of the track and pick you up at the end of the day, most accommodation will have this as an option.
The weather can be a little unpredictable, so you could be walking anywhere between five and nine hours. Be smart and pack for all seasons, and stock up on snacks to get you through the tough times. The views are truly amazing and worth the sore quads the next day….also for all those Lord Of The Rings fans, Mt Doom is as good as you'd expect.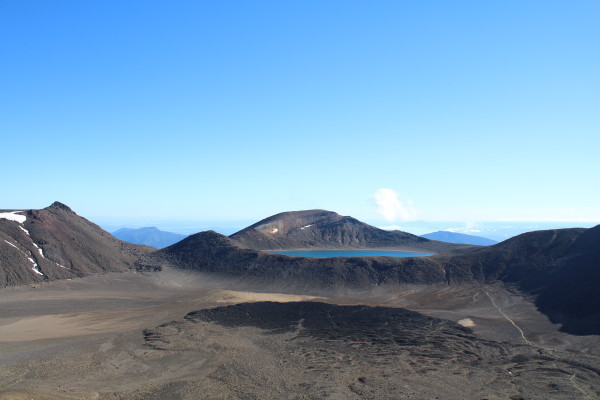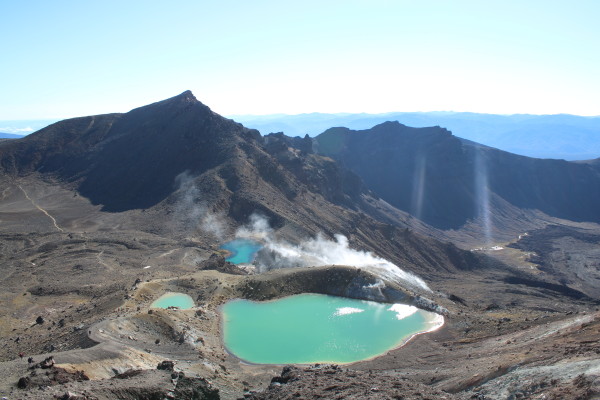 Hawkes Bay
You'll have clocked on to the fact that New Zealand produces a lot of great wine. Hawkes Bay is one of the most productive growing regions in New Zealand and has some standout vineyards. Visit Church Road Winery for a tasting session, Mission Estate for some history and Craggy Range for a long lunch. If you are wanting to get stuck into things, sort out a cycle trail around the vineyards.
---
---
For any golfers out there, tee off at Cape Kidnappers, one of the world's best golf courses. It sits 140 meters above sea level and has views from every angle. Down on the beach, hop on a tractor to see the world's largest mainland gannet colony. Sounds odd but worth seeing. You should stay in Napier, one of the southern hemisphere's most famous art deco towns, or Havelock North, home to boutique shops and cafes. Just make sure you head to Ocean Beach for a morning walk and up Te Mata Peak for sunset, the views are incredible and very insta-worthy.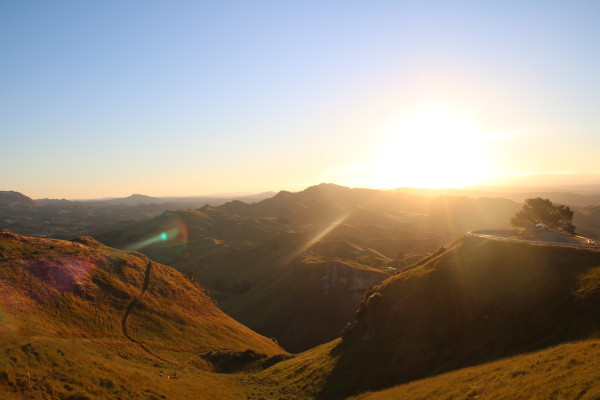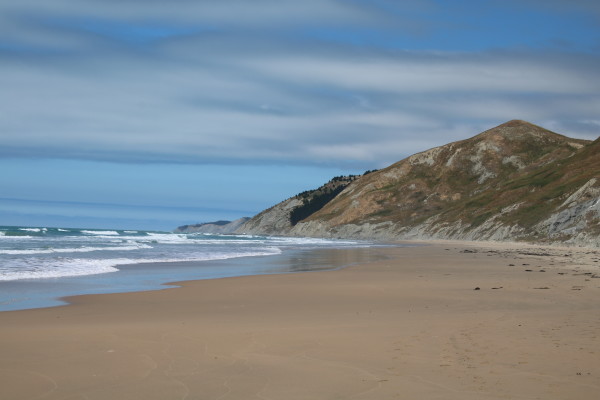 Wellington
New Zealand's Capital. A small city with a big reputation for windy, grey weather. But that isn't the whole story, Wellington has got a lot going for it. The food scene is a solid 10/10, and very much welcomed after enough service stations pies to sink a ship. The markets, Ortega Fish Shack, Maranui and Fidels are places you will constantly hear about. The less published spots include Five and Dime, Noble Rot Wine Bar and Mr Go's. Those into craft beer, there are plenty of breweries around like Garage Project. If you need to tick off some culture and send you granny a postcard, visit the Te Papa Museum – New Zealand's national museum. Otherwise walk through the Botanical Gardens, up to Mount Victoria Lookout, or along Cuba street for the op shops. For a weekend away, head to Martinborough, home to over 20 small wineries that churn out some of New Zealand's Best Pinot Noir.