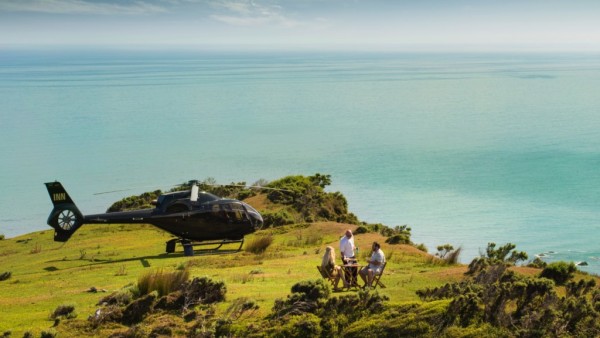 Designed for all of those with a little spare cash to play with and an Instagram account worth showing off…
Heli-Dining
If you're looking to live the luxe life, this is your starting point. Don't expect your average helicopter ride. Tasman Helicopters are setting the bar a whole lot higher with gourmet Heli-Dining. It's the type of thing you see in films. You set off in a Eurocopter EC 120B and within minutes you'll be tapping into some of New Zealand's most beautiful scenery. After landing on a mountaintop or maybe a beach in the Abel Tasman National Park, the fun begins. Alistar, your award-winning chef from Forsters at Mahana Estate, whips up a five-course lunch. You'd think the food options would be limited at 5,500 ft, but it's nothing short of fine dining. This my friends, is worth saving up for.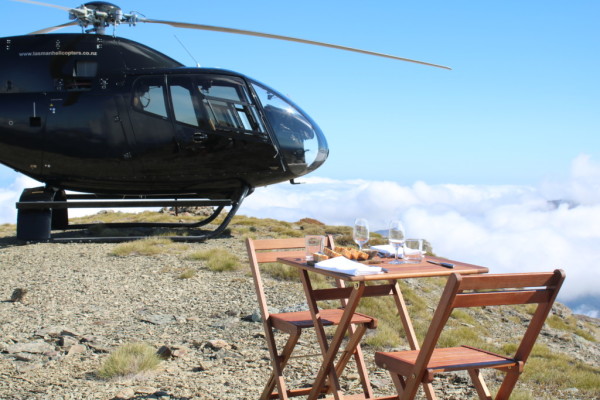 Glacier Landing
This flight is one for the memory bank. Flying over Fox and Franz Josef Glaciers on the West Coast of the South Island is something you will never forget. Fox and Franz Heli Servicesis one of the main players in the area and offer flights for cashed-up tourists or for those on a slightly tighter budget. But don't be stingy for this one, you need to get yourself a seat on the snow landing flight and set foot above the glacier. As cliché as this sounds, it's true untouched beauty. On a clear day, the views are something else.
---
---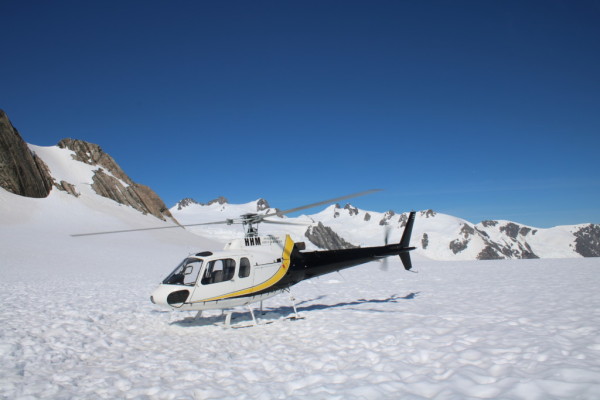 Heli-Golf
If you think you've teed off at some nice golf courses, you are about to be outdone. Over The Top Helicopters bring you a par 3 golf experience at 4,500 feet. You fly in, drive, chip, and putt overlooking Lake Wakatipu in Queenstown. The four tee boxes are only accessible by chopper so you should really be bringing out the hole in one. It almost goes without saying this one deserves a prime spot high on the bucket list.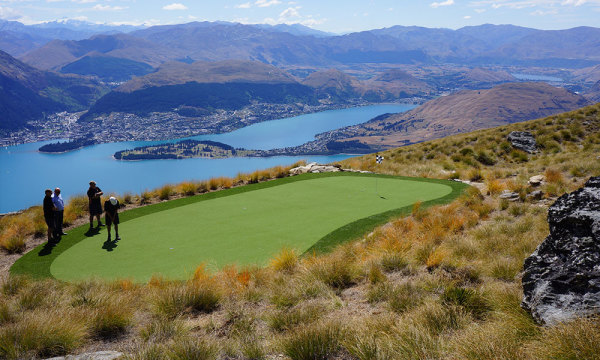 Heli-Cruise
A trip to Queenstown is not complete without a visit to Milford Sound. The sheer scale and beauty of the place give it the reputation as the "8th Wonder of the World". If you're looking at driving, expect a winding 4+ hours each way – this makes the 35-minute flight a real time saver. The Fly/Cruise/Fly options with Southern Alps Air combines a scenic flight from Wanaka to Milford Sound with a boat cruise of the fiord. You'll take in some pretty cool scenes but the weather is famous for its ability to change instantly, so have a backup plan just in case.