Have you ever met that person who went travelling around New Zealand and weaves their spectacular stories into every conversation until the end of time?
Well, guess what, that's me. But rather than gloat and post #ThrowbackThursday pictures every second week, I'm going to do it all in this article so you'll at least take something from it.
If the North Island didn't persuade you to get across the ditch, let me try the South…
---
---
RELATED: The Ultimate New Zealand North Island Road Trip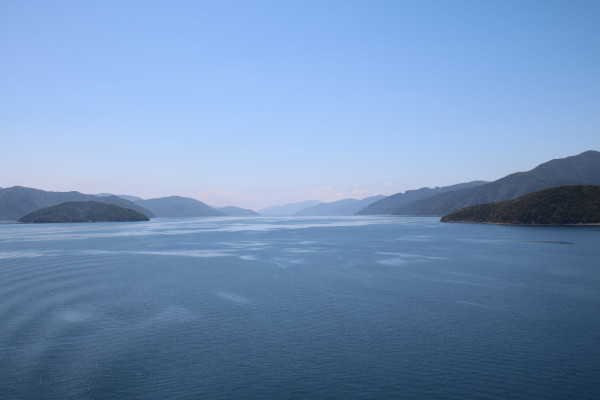 East or West?
When you hit the South Island, you've got to make the decision to either drive along the East Coast or the West Coast.
The East Coast, famously known for the coastal town of Kaikōura, features stunning drives and a high chance of whale watching. The West Coast, however, is known for its 'natural wilderness'.
We didn't have much of a choice during our trip, as the 2017 Christchurch earthquake destroyed the roads along the East Coast. So, the decision was made for us. The West Coast it was.
Marlborough
Even if you don't know much about NZ just yet, I can guarantee you have drunk a fair few bottles of wine from this country. The New Zealand wine industry contributes more than NZ$1.5 billion a year to the national economy.
Marlborough is well known for its Sauvignon Blanc and isn't short of vineyard options. Around Blenheim, you pretty much drive past three estates in one kilometre.
If you are keeping things mainstream, Brancott Estate Vineyard and Saint Clair serve up some fine tasting menus looking out over the vineyards. Let's just hope you're not the dedicated driver. Sitting out on this leg of the trip won't be fun time.
---
---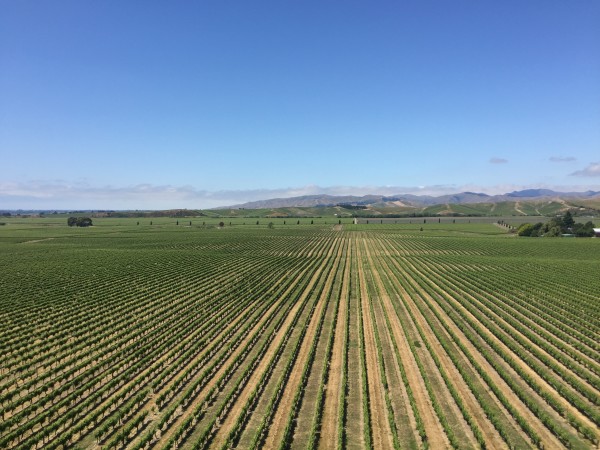 Nelson
We really played the Boss Hunting card in Nelson and took fine dining to a whole new level – Heli-Gourmet.
For those unfamiliar to this concept, it's a five-course meal whipped up by a chef on the top of a mountain…and your method of transport? A helicopter. Safe to say we sampled the luxe life and rather liked it.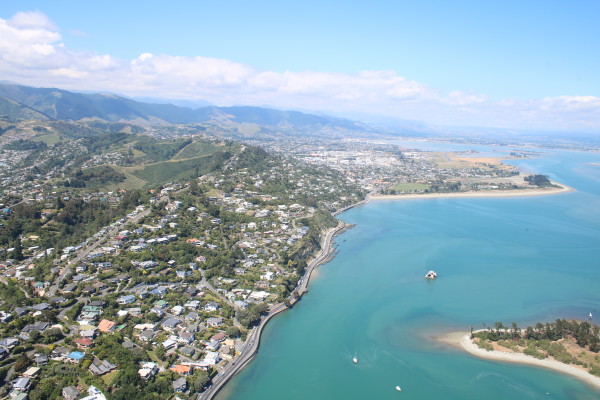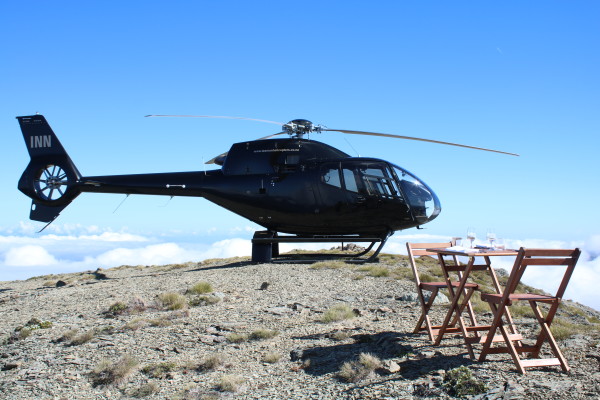 Back in town, and I guess reality, you'll drive past a few "pick your own berry" farms. Think overpriced (but delicious) raspberries, boysenberries and blackberries etc…yes, it's a thing.
If you're heading to Abel Tasman National Park, park up in Nelson for the night and book in for dinner at The Boatshed. If you want to be a little closer to the National Park for an early start, stay in Motueka. Just make sure you swing by Neudorf Vineyard en route for a glass or two.
Abel Tasman National Park
Abel Tasman National Park is the type of place Apple get its backgrounds from. Raking in over 30,000 visitors a year, the park is especially known for its 60km of walking tracks.
For something flat and easy, start in Marahau and walk 3.5 hours to Anchorage Bay, before jumping on your organised water taxi. However, if you are looking for more than just a sample, the entire national park takes three to five days.
You'll even find companies with the whole package – walking, kayaking, swimming and cruising all in a day's trip.
To back this up, check yourself into Split Apple Retreat, you'll be doing your body a favour after all that walking. The exclusive, intimate, and ultra-luxury wellness retreat shows New Zealand at its finest.
---
---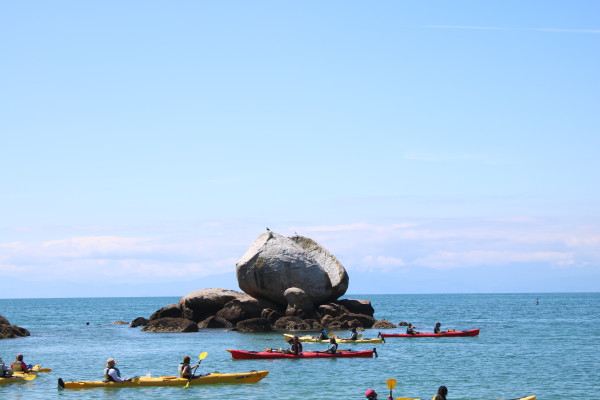 Murchison
If you are into fishing, Murchison is an angler's dream destination with gin-clear waters teaming with some of the world's finest brown trout. We ended up staying at Owen River Lodge which has more than 25 blue-ribbon streams and rivers in the region. It's not like you'll be short of options.
RELATED: Owen River Lodge Review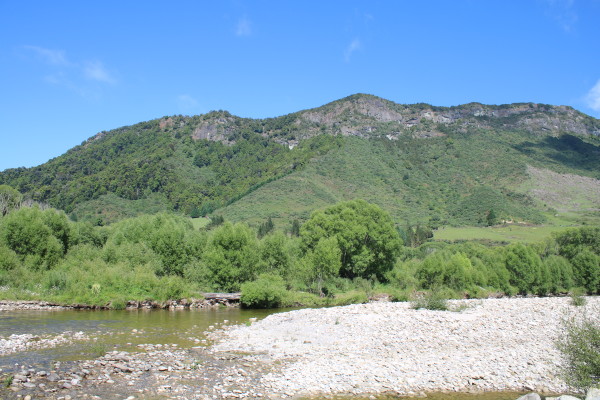 West Coast
If anyone ever suggests you need a couple of weeks to explore the West Coast, they're lying. You can pump this drive out in under a week, tick all the boxes and still appreciate the scenery. It's pretty much one straight road for 600km, so you get to know the driver in front of you rather well. You'll get used to those awkward chats in the lay-bys, too.
The key sights include Hokitika Gorge, Lake Matheson, Pancake Rocks, The Franz Josef and Fox Glaciers, Knights Point, Ships Creek and the Blue Pools in Haast Pass. Other than the epic scenery, that is about the extent of what the West Coast has to offer. Make sure you get on the accommodation early otherwise you'll be bunking in an 8 person mixed dorm at the YHA hostel.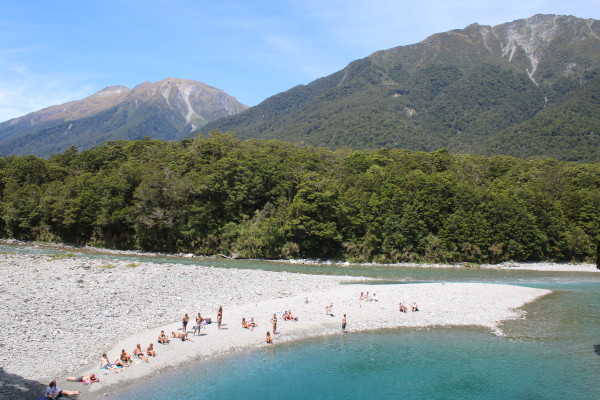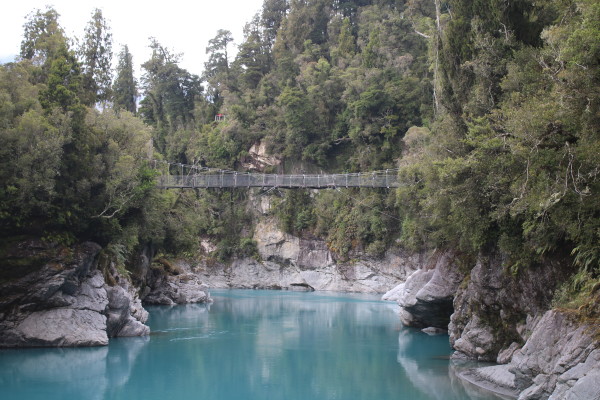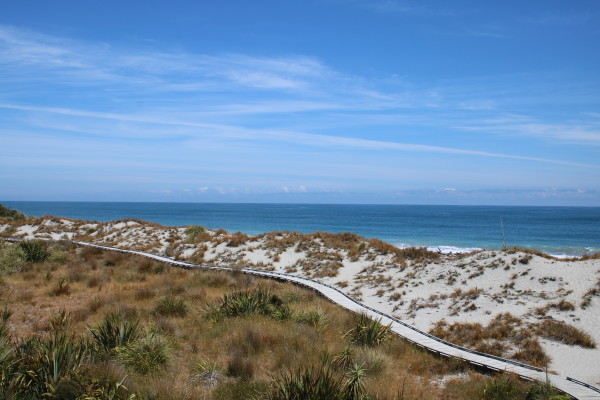 One BH approved activity you have to tick off is a chopper ride and landing over the Franz Joseph and Fox Glaciers. This is hands down the most surreal thing I've ever done. You'll feel so small and insignificant – your whole life is put into perspective. If you've got the time and the gear, we'd recommend you sort out a glacier walk, too.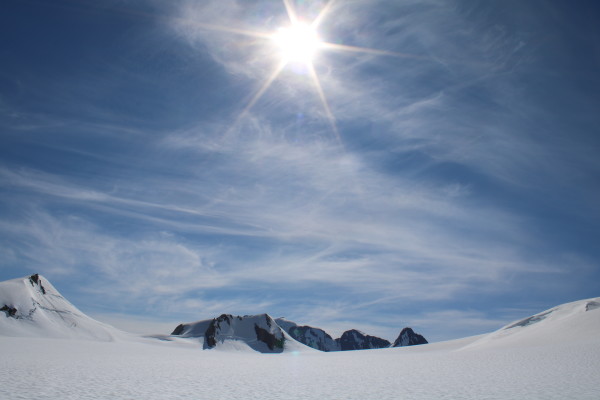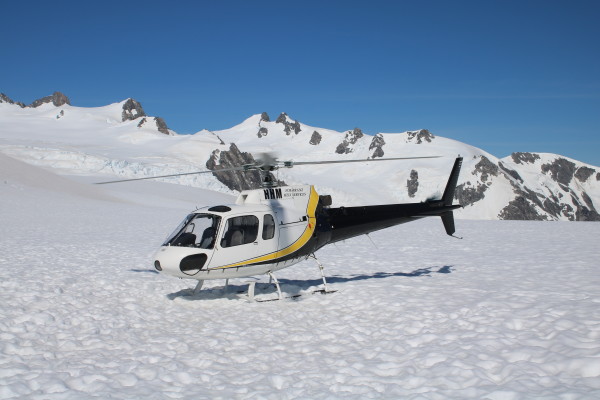 Wanaka
If you're driving from the West Coast, factor in a delay for your arrival as the views along Lake Hawea will have you pulling over every kilometer.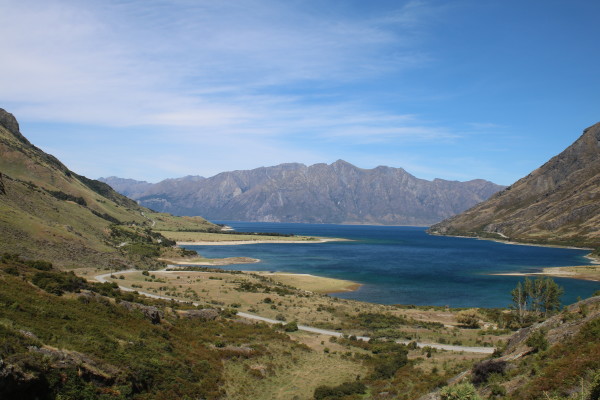 If you've done any research around Wanaka, you'll read about Roy's Peak Track (a walk not for the faint-hearted). Reviews commonly included vernacular akin to "torture" and "horrifically steep". So, if you've got more stamina than us, you won't skip this out.
Those on our (less enthusiastic) page, Mt Iron Trial and Rob Roy Glacier Walk will keep your heart rate up without putting you into cardiac arrest. Alternatively, in the winter months, you've got skiing at Treble Cone and Cardrona, or Coronet Peak in Queenstown.
---
---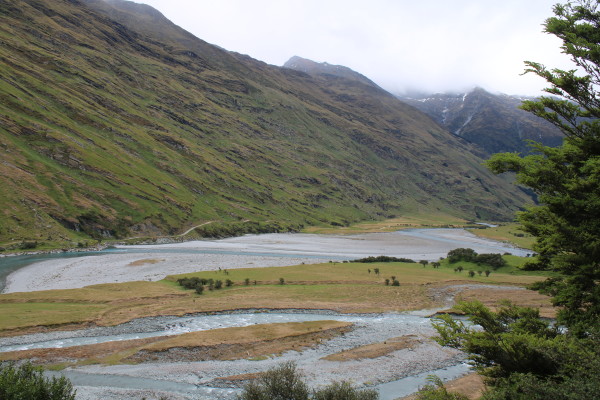 You should visit the infamous willow tree that sits in the Lake…because we forgot to see it. Then drop by the Federal Diner for some brunch and book in a viewing at Cinema Paradiso, these guys bring pizza and freshly baked cookies to your seat.
Aoraki Mount Cook National Park
Just when you think the scenes can't get much better, you'll reach Aoraki Mount Cook National Park. The infamous backdrop for The Lord Of The Rings. It's a little off route, but worth detouring for even if it's just a day trip.
For any mountaineers out there, you've got 23 peaks (over 3000 metres high) to choose from. For the less skilled like us, you can tick off an easy walk and kayak around the icebergs in the Tasman Glacier Terminal Lake.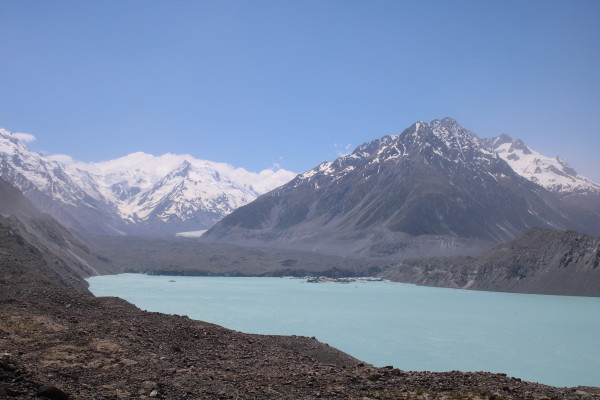 While you're down this way, you'll pass Lake Pukaki along State Highway 80. It's hard to miss. The distinctive turquoise water isn't a result of questionable photoshopping skills, the colour is formed from finely-ground minerals carried in the glacier-fed waters.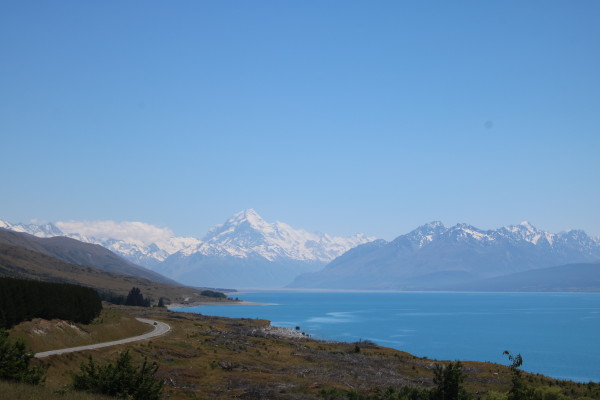 Queenstown
This is somewhere you really need to have a fair bit of cash saved up to enjoy to the max, trust us. While awesome, Queenstown is not ideal if it's the first stop on your agenda, as all the adrenaline-fuelled offerings will clean out your bank account.
RELATED: Queenstown In Winter Is The Most Fun You Can Have With Your Clothes On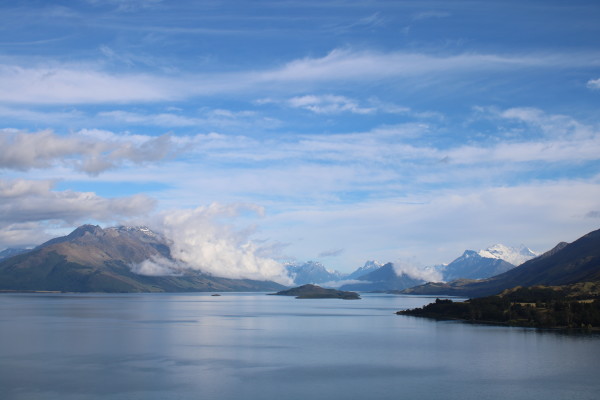 If jumping from a plane isn't your thing, a nature cruise of Milford Sounds might be more you. Its referred to as the 'eighth wonder of the world' and was formed by glaciers during the ice ages. It's some of the most beautiful and iconic scenery in the world. Boat tours run on the reg and the steep cliffs, dense rainforest and towering waterfalls mean Instagram opportunities are endless.
However, its remote location, means it's a 4-plus hour windy drive from Queenstown. So if you want to save some time but drop some cash, fly over Milford Sounds instead. The views are insane, and you can get a view of Mt Cook. That said, its rains 182 days on average a year so the flights can be a little unpredictable.
---
---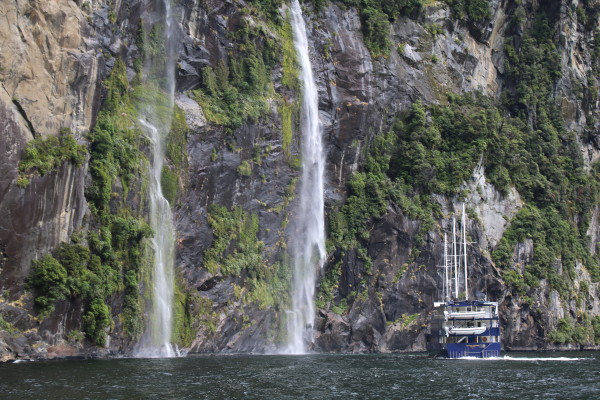 Accommodation wise, if you're looking to avoid the majority of tourists, there's always the option of staying in Arrowtown. It's about 20 minutes from town and looks like something from a movie set. Swing by the Chop Shop and La Rumbla for some food before biking around Lake Hayes to counteract the damage.
If you've got more time than us, keep driving South towards Stewart Island then wrap around the East Coast to Christchurch. We could have easily spent another few weeks on the road, but time is money, isn't it?
Regardless, you'll work out pretty quickly that you don't need much time at all to appreciate New Zealand.