This article is in collaboration with Destination NSW in the lead-up to next month's Australian Open of Surfing.
When speaking to travellers from around the world, we get a sense of pride when we hear the way people speak about Australia. To many, it holds a prized aura to it, leaving it pretty high on the list to visit, work or live. This reputation hasn't amounted by chance, instead of being credited to a wealth of features, especially its natural gems.
With the Australian Open of Surfing kicking off at the end of February and a mass of punters set to hit Sydney's shores, we took the liberty of preparing a pretty neat set-play of activities to kickstart your weekend planning. We have offered up some of the best places to visit near Sydney by car. Here are 8 epic NSW weekend ideas:
---
---
Macquarie Pass Watering Hole
Just under two hours South-West of Sydney's CBD and 30 minutes from Wollongong, this waterhole is one of NSW's neat secrets. Accessible via a 30-minute bushwalk, the area contains a series of ledges leading into the swimming hole, ranging between 1-11 metres.
Hang Glide over Australia's Coast
Sydney Hang Gliding offers an unreal hang gliding experience, with the tandem flights taking you over NSW's golden beaches and the unrivalled Royal National Park. Flights start from $245, taking off from Bald Hill (Stanwell Tops), 40 minutes south of Sydney. If you've never experienced the art of engineless flight, we couldn't recommend it highly enough.
Surf Killalea Beach, tucked in a State Park
Australia's east coast typically receives southerly swells, making the more south-facing Killalea a swell magnet when the conditions are right. The beach is tucked in Killalea State Park, offers camping, is accessible by car and just 2 hours south of Sydney.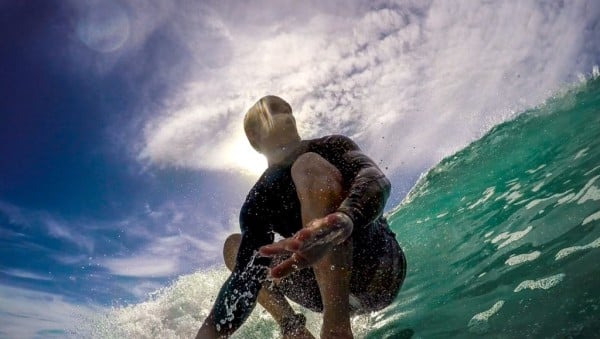 Sky Dive over Wollongong's Beaches
Yes. In case you were about to ask, yes you can jump out of a plane over Australia's beaches. Skydive Wollongong offers an unrivalled experience, taking you 14,000 feet above our golden beaches, then back down with a stomach-wobbling 60-second free-fall and cruisy parachute back to the beaches.
Cliff Jumping at Wattamolla
Wattamolla lies in the above-mentioned Royal National Park. The lagoon stretches into the ocean, making for a sweet spot for a day of swimming, eating and, if you're willing, jumping off some of the 8-metre ledges*.
Hike to the top of Pigeon House Mountain
I've never been much of a hiker and I've always had low expectations for Australia's hikes, perhaps because of the typically small elevation climb. I had the same low expectations before I started the hike to Pigeon House Mountain and can gladly say the views at the top are nothing short of spectacular. The return trip will take you about 3 hours (car-to-car), with the beginning of the track accessible via a 30-minute dirt road south of Ulladulla.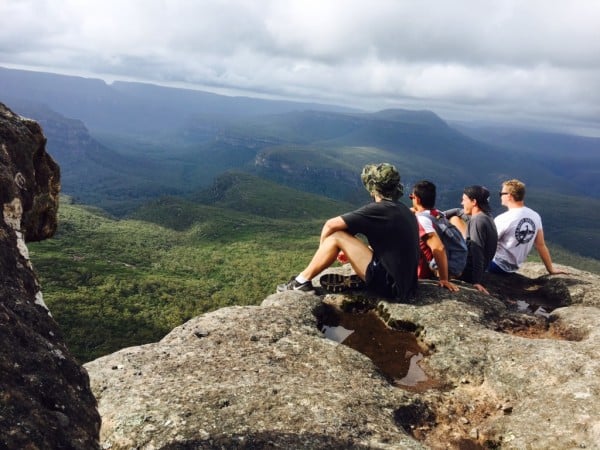 Figure 8 Pool
Over thousands of years, Figure 8 Pool has been naturally carved out of the sandstone headland, on the edge of the Royal National Park. The pool isn't massive, but it's the natural perfection of the shape that induces a sense of awe. Please, don't be one of the twats who gets cleaned up by a set wave and dragged along the rocks – confirm the swells are small and the tides are low when you intend to go.
---
---
Surf Racecourse Beach
Stretching over 1.2km, Racecourse Beach can pick up a fun variety of swells and is rarely subject to crowds. The beach lies at Bawley Point, which has a lack of basic resources, meaning campers and basic-travellers can reap the benefits of uncrowded beaches.
These pointers are intended to kickstart a few ideas, with extra information easily found online. The Aussie Surf Open will be taking place at Sydney's iconic Manly Beach, from 25th February – 5th March. The Vans Pro Skate Series and BMX Pro Cup have been added to the already neat lineup, with the entire event forecasted to attract crowds by the tens of thousands. Check out visitnsw.com for more tips on what to do in NSW.
*Any cliff jumping should be done at your own risk, knowing that the sport contains inherent risks including serious injury, death, or prosecution for trespassing. Boss Hunting can not advise what is best for any reader.