New Zealand has no shortage of rivers, streams, and lakes teaming with copious amounts of marine life. It's an angler's dream destination. Despite all this choice, it's well known that if you're after some of the world's finest brown trout you can't look past Owen River Lodge.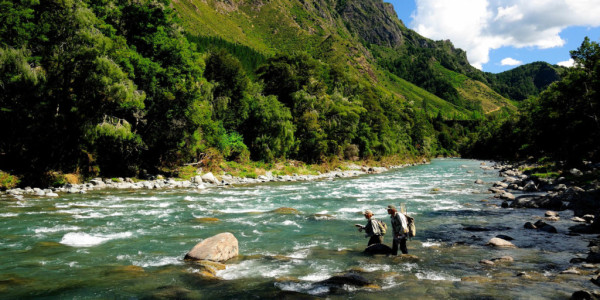 Owen River can be found in Murchison, a 90-minute drive from Nelson, on the South Island of New Zealand. This area is renowned for having some of the world's best sighted-trout fishing, in gin-clear waters. However, this clarity means that whilst you can see the fish perfectly, the fish can also see you – so it's a fierce challenge. You'll be casting a shorter distance than the complete line as it's all about accuracy. The guides are all local Kiwis however, so they know what they're doing. You can expect to catch anything from 3lb to 6lb, though on a good day you might hit the 10 lb mark.
With over 25 blue-ribbon streams and rivers within an hours drive of the lodge, it's not like you'll be short of options. If you've got a bit of cash to drop and this still doesn't satisfy your needs you can always consider heli-fishing. It gives you access to remote wilderness streams which are inaccessible to the average angler meaning the waters are virtually untouched.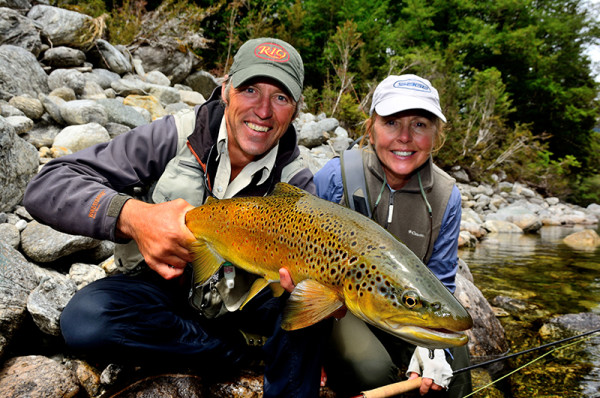 The boutique lodge is small and intimate, hosting a maximum of 12 guests at once. All cottage suites are roomy, decked out with the most comfortable beds and overlook the Owen River valley. The place was built with non-angers in mind too. There's a jacuzzi, a massage room, and well-stocked amenities.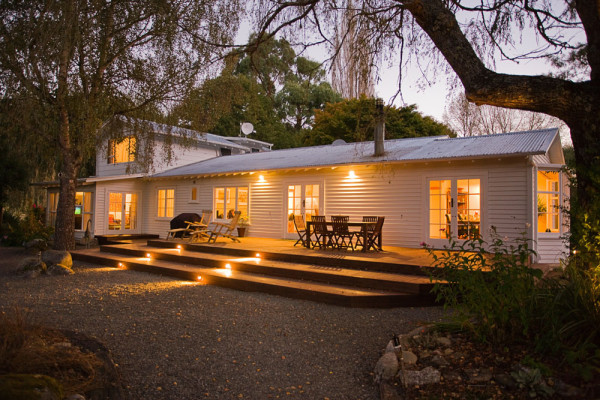 If you've done some research into New Zealand fishing lodges, you'll know they don't come cheap. You're looking at NZ$3500 for four nights here with three days guided fishing. For a lodge such as Owen River, this is extremely decent value. If it helps, the price tag does include all your fishing gear, meals and every beer under the sun you can sink during your stay. This doesn't imply any sacrifice on quality. Dinner is a 4-course affair, the head chef churns out some absolute winners. It's a communal dining experience, so you'll be chatting with all the guests about the day, but not so great if you've been unsuccessful.
The season starts at the beginning of October and runs through to the end of April. 
P.S. Make sure you bring some heavy duty insect repellent because the sand flies will be out in full force.