We'll forgive you for not previously considering Penrith as the top destination for your impending lads weekend or bucks party. Honestly, we had no idea what to expect as we flicked through our action-packed itinerary on the painless one hour drive west.
Turns out, Penrith has rather a lot to offer a group of males keen to blow off some steam. With so much room for activities, plenty of underrated dining options and a leagues club that never sleeps, Penrith has something for absolutely everyone (including the misso).
We had the team at Destination NSW throw us together the ideal weekend and enjoyed every minute of it, just like you will if you follow our ideal day out in Penrith.
---
---
Breakfast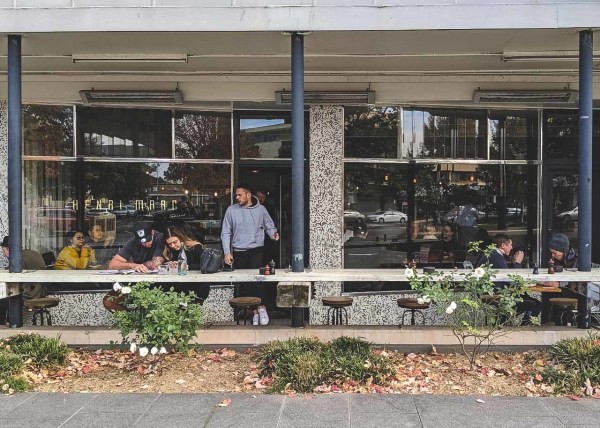 If you're not making a bee-line for Henri Marc to line the stomach and dose yourself up on caffeine, then you're not doing Penrith right. This surprisingly chic breakfast spot, in the heart of town, reinvigorated the local dining scene in 2014 and has been a fan favourite for breakfast and lunch ever since. If Henri Marc is packed, and there's a high chance it will be, head over to Percy Plunkett in Nepean Villiage to take advantage of their sumptuous all-day menu.
iFly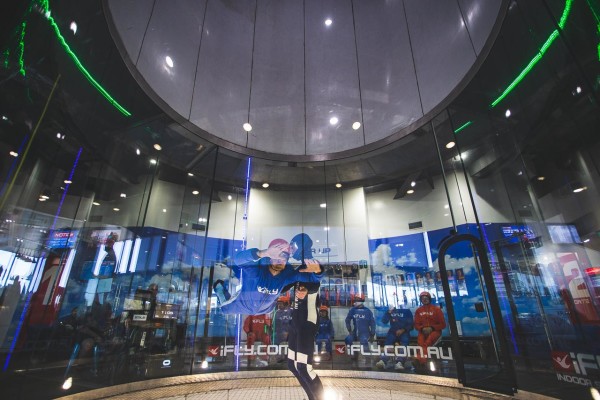 We promise you, an hour at iFly Indoor Skydiving and you won't have laughed as hard in your entire life. What is essentially the equivalent to the free fall part of an outdoor skydive but without the jump from a plane, flyers will simulate a leap from 14,000 feet during 50 seconds of freefall in an enclosed wind tunnel. It comes naturally to some, but for those less coordinated, you'll have some unexpected entertainment you'll be talking about for hours.
Cables Wake Park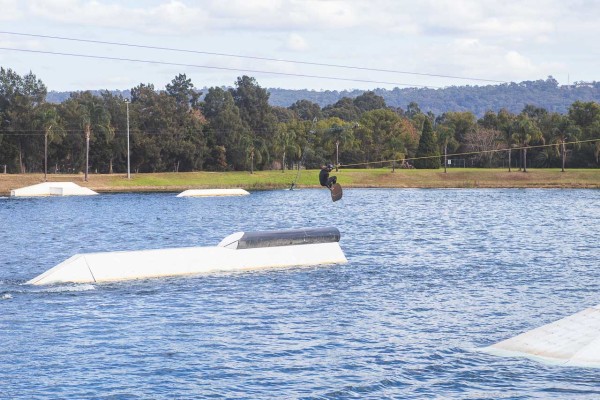 Situated in the Panthers World of Entertainment Complex just 45 minutes drive from Sydney's CBD is Cables Wake Park. Strap into the ski, board or kneeboard of your choice to enjoy hours of endless carving, air and wipeouts at the man-made lake hosting a wakeboarding pully system. If you aren't a seasoned rider, fear not, as professional coaches are on hand to talk you through the necessary skills to avoid an appearance on Kook Slams.
Lunch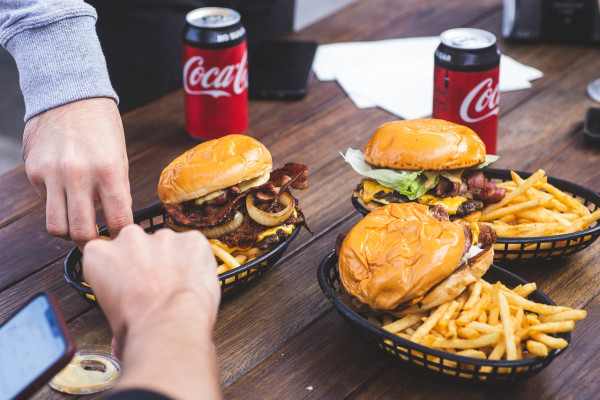 After an hour of hauling yourself out of the lake, it's time for some scrummy sustenance and the options are endless. Grab a bench outside and chow down on Burgerhead's 'The Americana' which combines a smashed patty and bbq brisket. If you prefer your brisket in its pure, unadulterated form, Bovine & Swine's meat plate for two lets you choose three types of meat and two sides to salivate over. We couldn't get enough of the 'Hot Link' sausage. Back on the strip, charcoal chicken institution, El Jannah's Penrith outpost heaves from 11 am.
Jetpack Adventures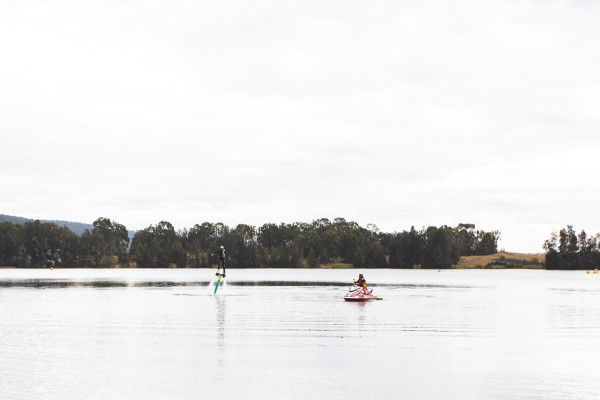 Australia's first and largest water powered device operator since 2012, Jetpack Adventures has locations right across the country and one in Sydney's own backyard. This is the quickest and easiest way to live out your Iron Man fantasies by strapping a Flyboard to your feet and mastering the art of water-powered flight. Alternatively, have a go at channelling your inner Sean Connery in Thunderball with the slightly trickier Jetpack.
Luddenham Raceway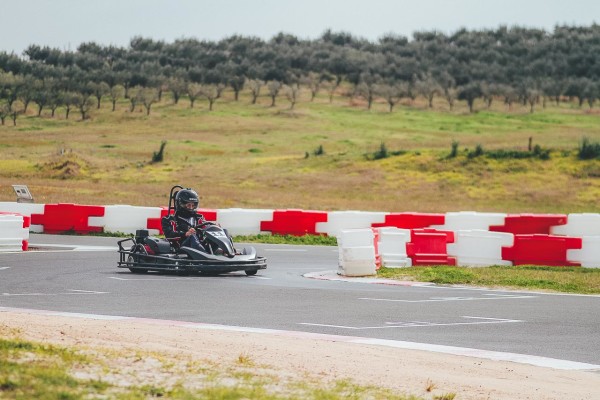 We've forgotten how much fun go-karting can be. Every group of mates has that one cocky friend who thinks he's Lewis Hamilton, and Luddenham Raceway is where you can settle the score once and for all. The cars pack some decent juice and you'll soon realise that little braking is required on the challenging circuit. If you want to rank high on the leaderboard, however, you'll need to put your overtaking ego aside and focus purely on setting the fastest lap of the session.
Dinner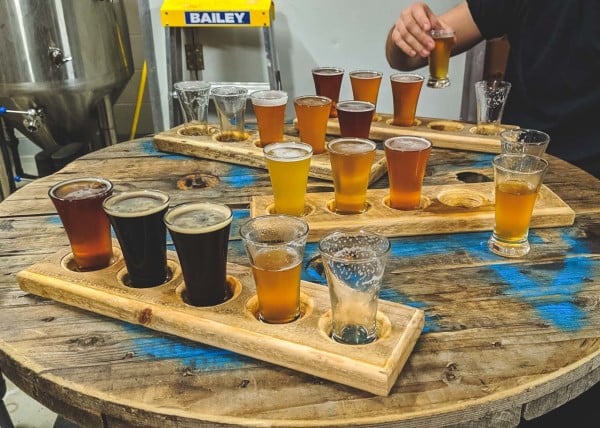 Once you've decided how rowdy your night is going to be, you can select a spot for dinner. We suggest kicking off the session at Rusty Penny Brewing hidden in the Penrith industrial estate. Sample a paddle or jump straight into a delicious Pilsner, followed by a Stout or two. If things escalate and you can't make it back to Naked Flame Pizza, there's a bloke cooking burgers out the front to line the stomach.
---
---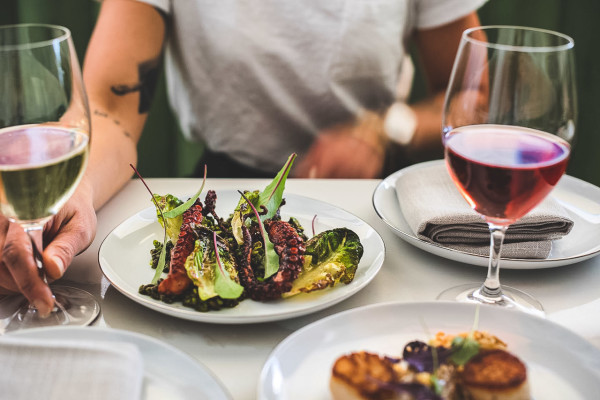 If impeccable interiors, 'chicken wang sambos' and natural wine are more your style, Henri Marc's husband and wife team Sophia and Aaron Bernacki are also responsible for Penrith's hottest (and most surprising) new haunt, Allan Grammar. Quaff on a Clo Rose from the Seamus Brandt (Quay's current sommelier) designed wine list, while you sink your teeth into warm bread worth dying for, followed by a Jack's Creek rump cap with Cafe de Paris butter.
Regardless of the type of night you've set out to have, chances are you'll end up in the only place worth continuing your night – the Penrith Leagues Club. With no lockout laws and seven bars to select your nightcap from, it's the undisputed mecca of the Penrith party scene. Pair it with a room at the attached Mercure hotel and you'll be lucky to get back before the sun rises.
This article is proudly presented in partnership with Visit NSW. Thank you for supporting the sponsors who help make Boss Hunting possible.