If you're looking to win someone over or simply step up your game, sort out a couple of nights at Pretty Beach House – the ultimate luxury retreat just a 90-minute drive from Sydney.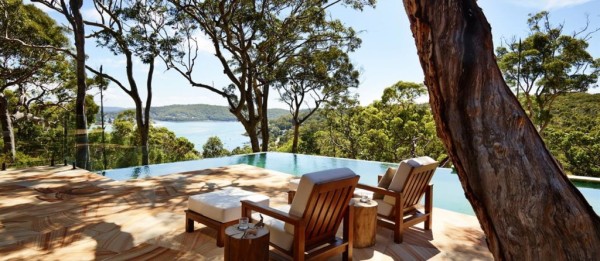 It all starts with the arrival. You are welcomed with a glass of Pol Roger followed by a tour of the property on which you'll instantly see why we suggest staying here. It looks like a Pinterest board come to life – open planned, classy and contemporary…it's luxury done right. Pretty Beach House has four private villas and only sleeps eight guests, so it's more of a home away from home than a hotel. You won't want to be leaving your rooms either, the generously sized king beds have a massage feature, the open-plan sitting room has a wood burning fire, and the bathrooms will convert any non-bath lovers. Ask for one of the villas with a heated pool for that extra level of privacy.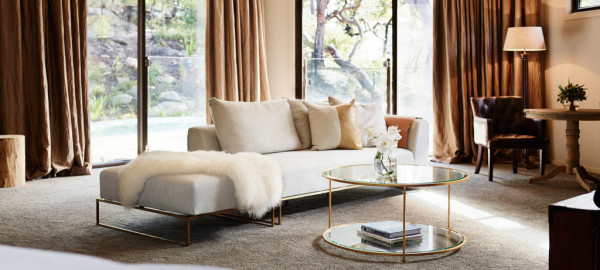 The little touches don't go unnoticed. We're talking the finest Italian bed linen, an old-school vinyl record player where Frank Sinatra will be on repeat, and a well stocked mini bar. None of those miniature bottles of alcohol that you can sink in a second, instead, you've got a full bottle of Belvedere, Glenfiddich, and Bombay Sapphire. These guys don't mess around.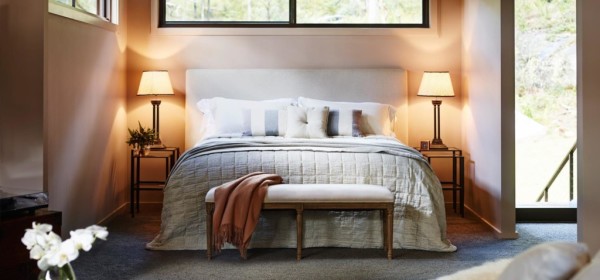 Early risers can take advantage of a dip in the pool before heading to breakfast. It's the type of place where anything goes…if you want your eggs done six different ways…that's exactly what you'll get. Dinner wise, you'll be tucking into a 5-course degustation menu with perfectly paired wines. The 300-strong wine list covers large swathes of Australia, NZ, Italy, and France. It goes without saying you'll be well fed and hydrated throughout the stay.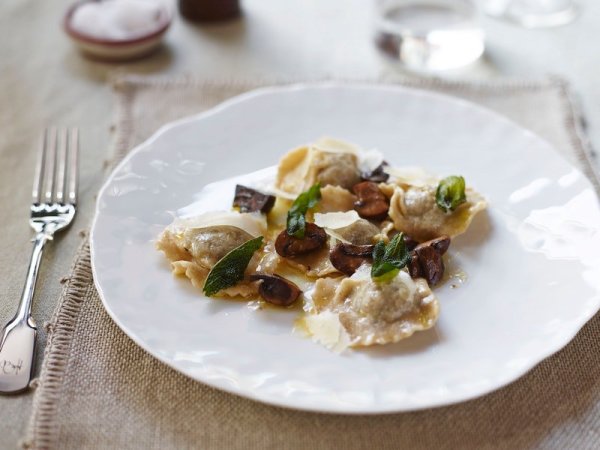 You can get involved as much or as little as you like. There's tennis, golf and a whole lot of bush walks nearby. But if you're feeling extra romantic, you can sort out a picnic overlooking the Bodai National Park or book your partner in for a facial at the spa. For those extra special occasions, charter out a boat for the day and you'll be in the good books for a while. What's $4000 between lovers anyway?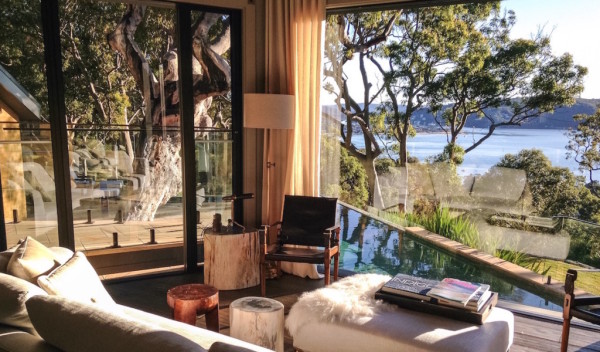 Even for those who are used to the very best, Pretty Beach House is on a whole new level. It's beautifully designed, the food is unbeatable and the service is impeccable, where nothing is too much to ask.
Rates from $2000 per night, all-inclusive. Book here.