The Hotel:
Primus Hotel Sydney
The Location:
339 Pitt St, Sydney, NSW
The Vibe:
Art-Deco Chic
The Rate:
From $279 p/n
Up in Sydney for a few meetings, we were offered the chance to spend a night at Sydney's newest five-star hotel, the Primus Hotel at 339 Pitt St.
Entrance & Lobby
Walking into the nondescript entrance to the hotel, it's hard to know what expect, but turn left through the front door and you're immediately standing in one of the most stunning hotel lobby's in the country. It's like being transported back in time (in a very good way), with a stunning art deco touches throughout, that wonderfully pay homage to the rich history of the building at every turn.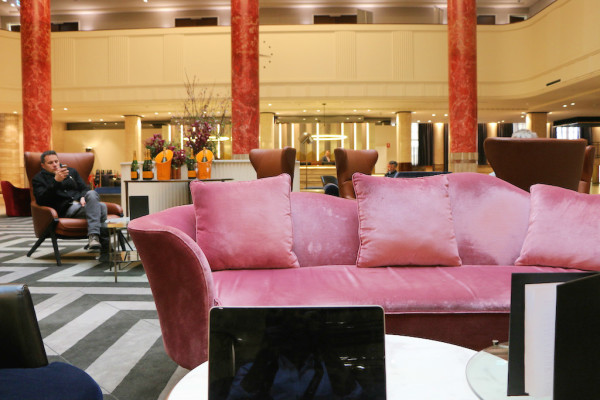 Having checked in at the front desk, I was escorted up to my room to find out touches don't end with the foyer, in fact, it's just the beginning, something you'd expect given the painstaking nature of the renovation to the building.
Design
The owners brought in world-renowned design firm Woods Bagot to completely modernise the space, while still keeping the history of the original building intact, and they did an amazing job.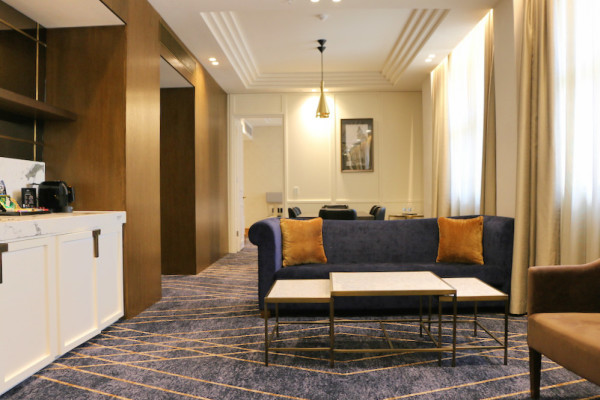 Primus Hotel Executive Suite
My room was capacious yet intimate and kept in line with the rest of the hotel. I was lucky enough to be put up in an executive suite sporting its own dining/living room, an incredibly comfy bed, and large bathroom with a full sized bathtub.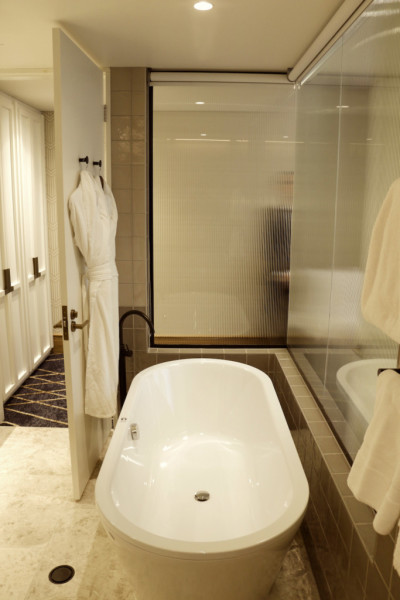 After a long day of meetings, it was the perfect place for me to unwind before getting on a flight to London the next day. Importantly, all of the windows are triple glazed which meant it felt more like I was sleeping deep in the outback than above one of Australia's busiest streets.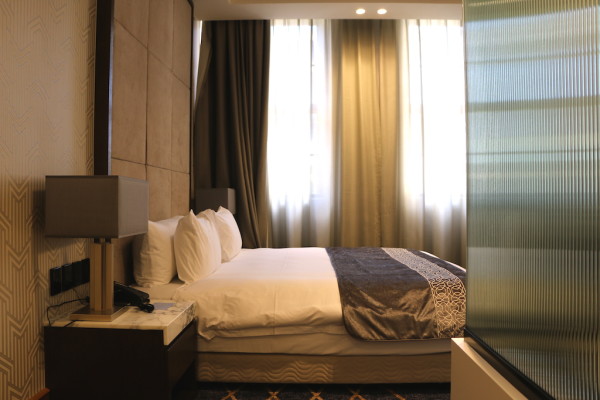 Primus Hotel Level 7 and Entertainment
And of course, what would a review of the Primus be without mention of arguably most important feature of the hotel. The stunning rooftop pool and bar on level 7. For those visiting Sydney over summer or looking to host a private event, the Primus boasts one of the most stunning al fresco areas I've seen in a hotel in Australia. For something more relaxed you can try out the Primus Hotel High Tea.
Overall, this hotel stands out amongst a sea of large chain competitors. As far as luxury Sydney accommodation, this will suit your needs. Want more hotel ideas, check out our best hotels in Australia.
For more information visit www.primushotelsydney.com