There's a new way to immerse yourself in the breathtaking scenery of New Zealand and detox from all the attachments of modern living. As an added bonus, to make it that much more satisfying in terms of both design aesthetics and taking in the views, it involves almost entirely glass constructions.
Introducing PurePods – small glass cabins placed inconspicuously in New Zealand's south island, showcasing the very best of the natural environment. Each of the six PurePods locations offers a different kind of setting: water, valleys, grassy plains, and there's even one by the Greystone (a celebrated organic winery).
---
---
"I'm really passionate about water views so I love Atatu because I love watching the sun come out of the sea in the morning," says Stephanie Hassall, founder of Purepods.
"I also really like Kahutara. You've got the mountain view. You've got the river view. You've got the sound of the wind in the long grasses in the summertime."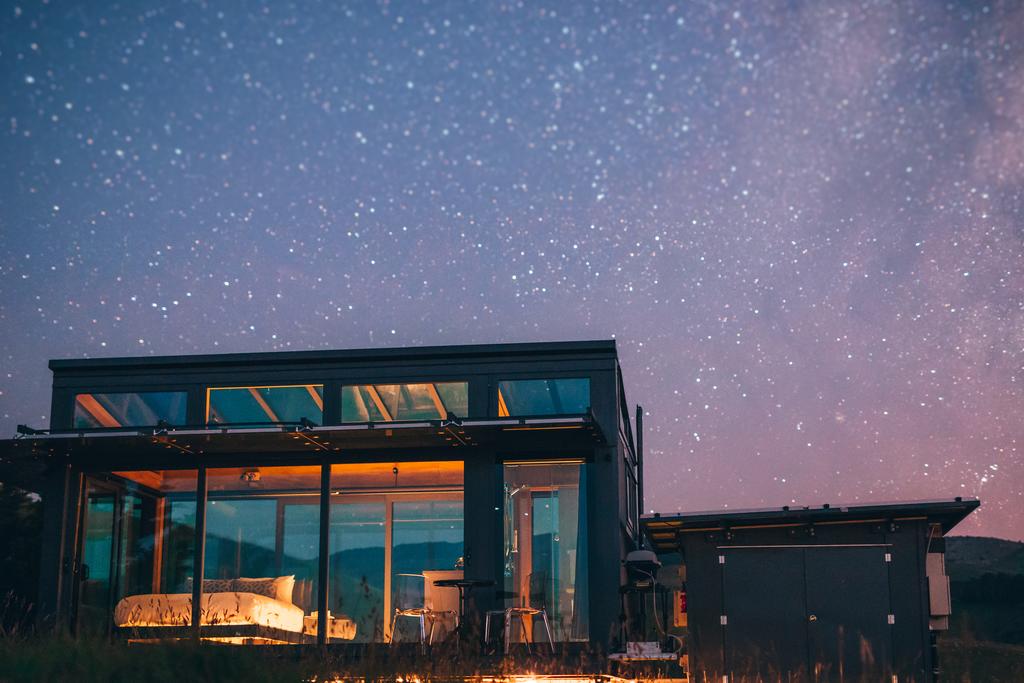 The best part about this entire endeavour is the sustainability aspect. Believe it or not, this has all been achieved without any detriment to nature. With every single 'pod' on farmland, the responsible use of a local water source, complete integration of solar power, as well as bio-fuel heaters can be found in each pod.
As for sustenance, visitors can opt to have all the ingredients for a scrumptious dinner and breakfast provided so they can cook up a storm. And yes, these ingredients come from either the gardens of the farmers or from local cafes – so you can be sure that it's all consistent and kosher with the whole sustainability objective.
To find out more about PurePods and perhaps even book your own isolated getaway, visit purepods.com.