Just a day after grounding almost its entire international fleet, Qantas has extended a coronavirus olive branch to their frequent flyer contingent. Silver, Gold, Platinum and Platinum One frequent flyers will retain their status for a full year after their current renewal date.
While other airlines around the world were quicker to act on status extensions, the Qantas announcement is the most generous we've seen and will be rolled out in two stages. Members with an expiry date between March and June 2020 will see status their extended on or before 27 March 2020, while memberships that expire between July 2020 and February 2021 will have status automatically extended on or before 9 April 2020.
An email will full details of the rollout will be sent to all frequent flyers over the coming days.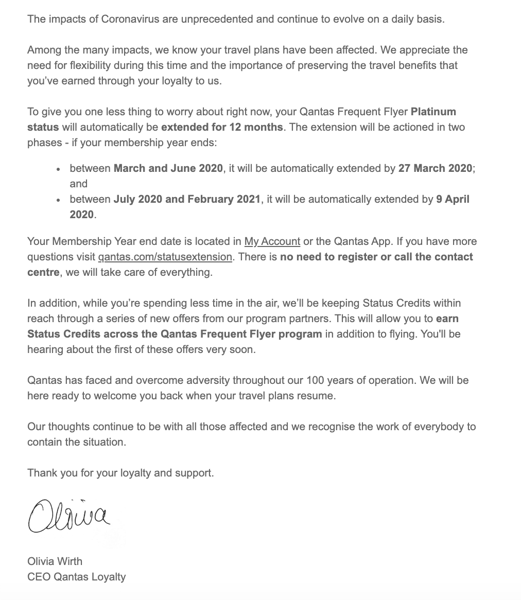 Qantas also plans to announce a raft of other programs that will allow frequent flyers to to accrue status credits without flying, according to a report by Executive Traveller.