Boutique hotel brand craved by Aussies nationwide, QT Hotels, has returned once again to poach customers from the global mega chains, this time with a swanky new west coast offering in the most remote inhabited city on Earth – Perth, Western Australia.
In keeping with the now well-established QT ethos, the frisky and flirty hotel opened its Murray Street doors late last year smack bang in the middle of the sun-soaked city.
A short walk to the Swan River and the vibrant Northbridge, each of the QT Perth's rooms are sized to expectations given such a central city location. You can imagine all the usual plush amenities and a contrasted decor of black and gold with polished brass.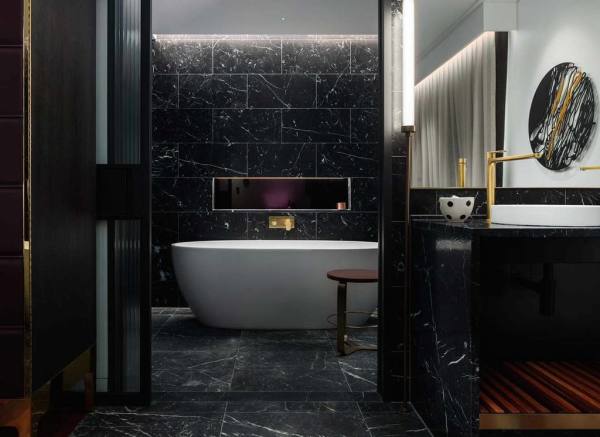 The theme of industrial luxe reigns true from top to bottom, culminating in the classic QT Rooftop which is pretty much a copy and pasted version of the one found atop their Melbourne digs. If it ain't broke, don't fix it, right? It's definitely worth booking a table as the rooftop absolutely pumps at peak times, especially on Fridays and Saturdays.
For those looking for a quieter indulgence and an escape from the classic WA heat, The Santini Bar & Grill offers breakfast for guests and award-winning dining for all in the evening. The service, as always with QT, is the standout of the dining experience.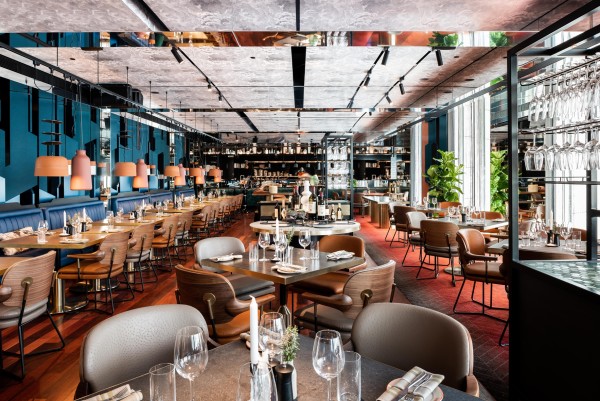 Unlike other QT establishments, especially their resorts, the hotel is geared towards encouraging outward exploration rather than that confined to its walls. Expected, naturally, given such an outdoors reliant location like Perth, so don't expect a pool to lounge around on a hungover Sunday.
To book your base for a few west coast summer shenanigans, head over to QT Perth's website.