Trans-Pacific air travel has seen national carriers and low-cost airlines alike fight tooth and nail for the strong market between the USA and Australia. In economy class, we've seen prices drop well below the $900 mark, proving that a captive audience is willing to shop around for the best deal when playing half-a-dozen airlines off against each other.
In the business class game, however, the range of prices has remained fairly stable, meaning it generally comes down to either airline loyalty preference, or splitting hairs over the product on offer. It's no secret that United Airlines' Polaris business class is one such product that doesn't usually tickle the fancy of Australian travellers.
On a recent trip to Salt Lake City from Sydney, we thought we'd give United the time of day they perhaps deserve to deliver a comprehensive verdict on the 'Polaris' experience in both their Boeing 787 and 777 cabins.
---
---
Top Line Verdict: United's 777 cabin is the far superior experience for both product and service. It's worth noting this cabin will soon replace all services across the ditch in the near future.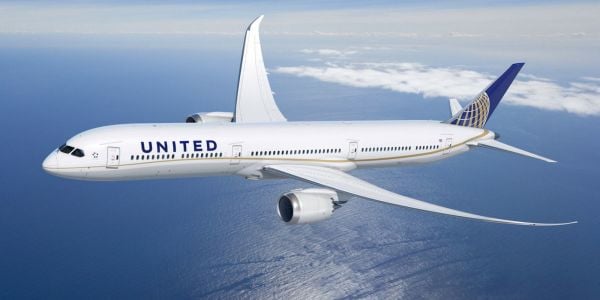 SYD to LAX – Boeing 787
On the ground
Check-in was a seamless process and allowed for two checked-in bags per business passenger, as most J-Class flyers would expect.
Lounge access options for Star Alliance travellers in Sydney, of which United Airlines slots into, are unfortunately slim pickings. Between the Singapore Airlines KrisFlyer lounge and the Air New Zealand lounge, we'd recommend the latter. You really can't go past a perfectly made flat white before your 12-hour-long slog that has an 11 AM departure time.
Before even setting foot on the plane, the biggest gripe I had with the 787 Polaris cabin was the 2-2-2 configuration that restricts passengers in a window seat from unobstructed aisle access. You know the kind – old school.
Unless you're in the middle bank of seats, passengers on either side of the windows either have to climb over someone else, or be climbed over. I hadn't experienced this since Thai Airways' 747 upstairs business class service to Bangkok a few years prior.
In the air
In short, the service aboard the 787 matched the ageing product. On arrival I was offered juice, water or champagne. Nothing amiss there. But when I enquired what the grape of choice was for the latter, the answer was simply "nothing special." I'll put this down to a veteran flight attendant on autopilot trying to maximise her retirement fund, which can be forgiven.
The Saks Fifth Avenue amenities kit was stacked with a blanket, two pillows, mattress bedding and slippers. Pyjamas were available upon request.
---
---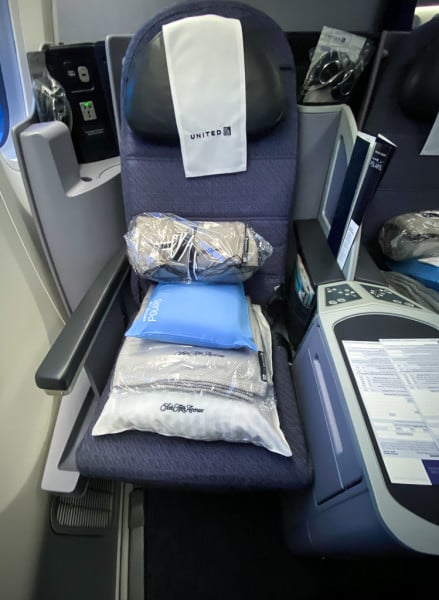 The seat itself was lie-flat, but was rather slim in width even for a lanky lad like myself, meaning if you run larger than the average joe, you could be on for a slightly uncomfortable journey.
To their credit, the infotainment system is one of the best I've come across and is peppered with an equally impressive catalogue to match. I was, however, confronted with a courtesy message that I'd never once seen in my decades of flying;
"Be mindful of those around you, if you feel that others might find this offensive, please choose another title."
Only in America, I suppose, and fair enough. But if I'd paid upwards of $10,000 to have a child sitting next to me dictating what I could or couldn't watch, I'd be pretty annoyed. This unfortunately all comes down to the lack of privacy with such a cabin configuration.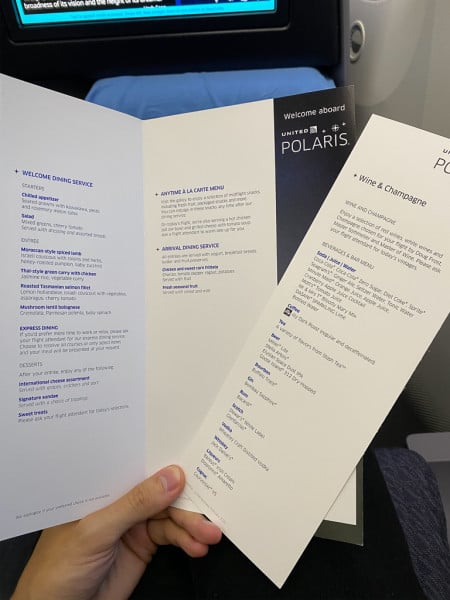 The food was respectable and tasty but nothing to particularly write home about. United's icecream sundae station was a real treat though, just when I thought the service was over.
The mid-flight service was actually the most consistent of the entire experience, with the grilled cheese sandwich a standout.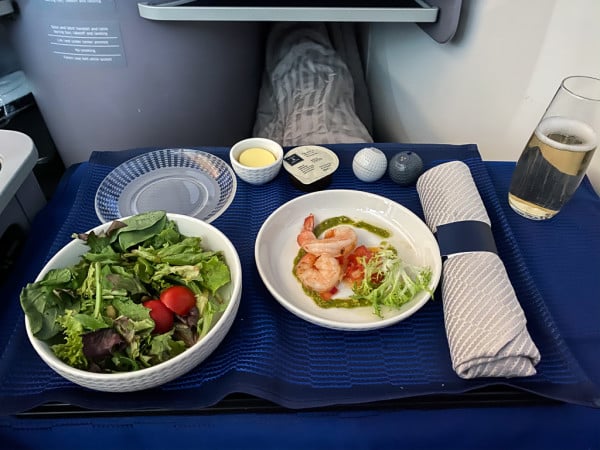 The verdict
Not my favourite business class ever, to say the least. At the time of flying, this particular flight was the most expensive, and not enough boxes were ticked to justify United's 787 Polaris business class over the competition.
Just before landing, the cabin service director did come over and thank me for flying with them before advising me as to the gate number of my SLC connection, which was a nice touch.
---
---
The 777 offering, however, was an infinitely better experience entirely…
SFO to SYD – Boeing 777
On the ground
United Airlines' recently-opened two-level San Francisco Polaris lounge was actually quite refreshing, considering American airports aren't exactly known for their lounges.
Within the massive 28,120-square-foot space, it was the in-house dining restaurant (similar to most of the world's first-class lounges) that I was most excited for. Given the late-night flight time to Sydney, it made sense to skip the onboard dinner and load up prior to boarding.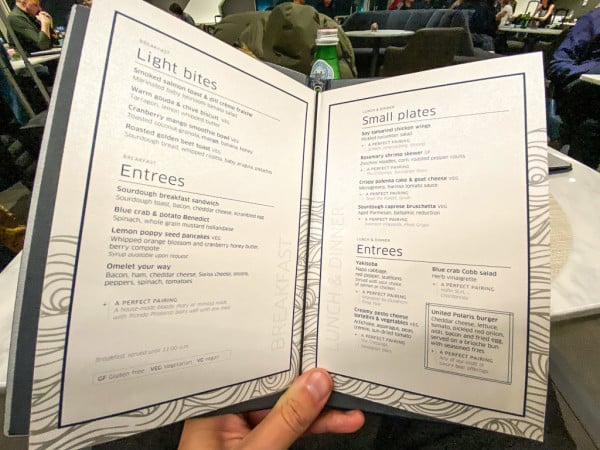 Despite being informed that one entree and one main meal was not available, I thought the menu was quite well balanced. As I washed down a sourdough caprese bruschetta and creamy pesto cheese tortellini with half-a-dozen glasses of Piper Heidsieck, the overall service experience that I observed in the dining room was pleasantly reactive but hardly ever proactive.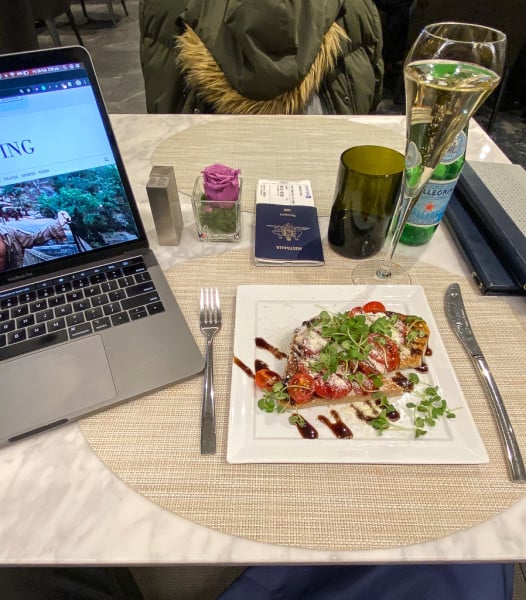 I didn't try any of the cocktails but did take solace in the fact that the drinks list was an extensive one – enough to make up for any dishes that aren't available. Plus the selection of cheeses with a drizzle of honey was simply scrumptious.
In the air
Naturally, I hadn't set the bar particularly high for my return journey given the first leg of the trip, but I was excited to hear that the 777 offered the latest generation of United's Polaris business class seat.
It was a great first impression. A warm, attentive greeting by cabin crew, the privacy of a direct-aisle access lie-flat bed and a much more sophisticated product overall. United have finally pulled their weight in line with the global standard for long-haul J-class.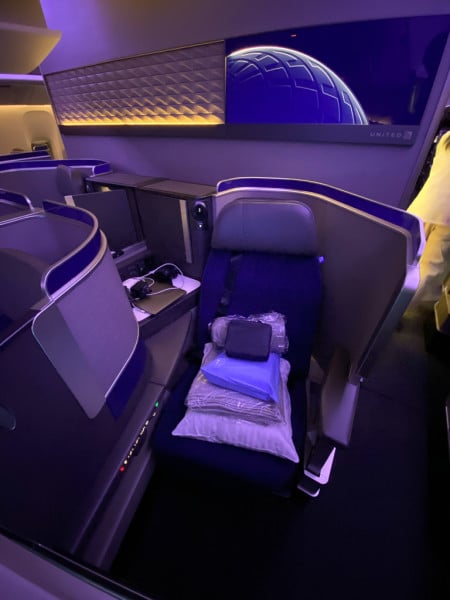 In addition to the Saks Fifth Avenue bedding, this flight included an actual amenity kit complete with the regular lineup of moisturiser, lip balm and a toothbrush.
---
---
Given the timing of the flight, I didn't wait around for service to start before I immediately went horizontal and copped a juicy seven hours sleep – their much-lauded pillows are some of the comfiest I've ever come across at 38,000 feet.
The Verdict
The 777 Polaris cabin finally allows for the United Airlines J-class offering to compete with its competitors back and forth across the ditch. The service in both directions, while kind-natured and accommodating, just isn't as proactive as other offerings. Even the previous generation 787 product could have been made enjoyable with a more finely-tuned approach to hospitality.
My advice would be to sit tight for the Boeing 777's 'new' Polaris business class rollout worldwide, which is already on its way, and you should definitely be excited about.
The author travelled as a guest of United Airlines en route to Salt Lake City.