There comes a time in every serious relationship when dinner and a movie just won't cut it. Now, I'm not suggesting Paris, champagne, and Cartier cadeaux… but there is something closer to our sunburnt shores that we believe is just as good – and will feel just as premium.
Without further ado, here it is. Your Boss Hunting set-play for a romantic skiing escape in Queenstown, New Zealand.
Where to stay…
First order of business, the digs. If what they say is true, this is where the magic will hopefully happen. It goes without saying – you'll want to park up in some pretty magical accommodation for a ski holiday in Queenstown.
---
---
Matakauri Lodge
569 Glenorchy Rd
Get right in the thick of it at Matakauri Lodge. With front row seats to Lake Wakatipu and the "big three" (Cecil, The Remarkables & Walter Peak) – you'll have a fairly easy time transitioning from shredding the slopes into relaxing vacay mode at a place of this calibre. This is one of the nicer locations you can stay in Queenstown and awards all guests who stay here with a certain degree of privacy, so you best be prepared to pay for it accordingly.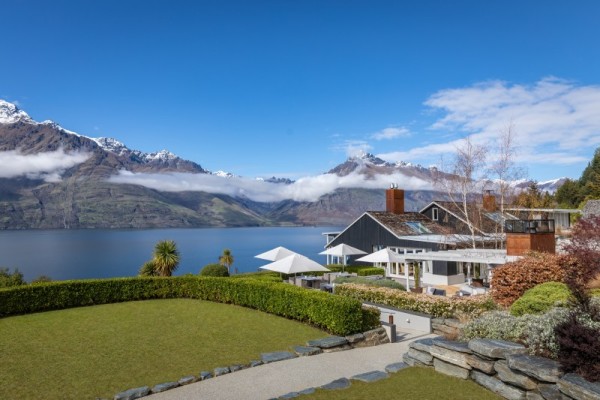 Hotel St Moritz
10/18 Brunswick St
"Singular and inspiring", as their tagline reads…and we're inclined to agree. Sporting uninterrupted views of Lake Wakatipu that'll see you scrambling to pick your jaw up off the floor, St Moritz boasts of elegant and precise interior design complete with bespoke furniture. About as romantic as alpine abodes get.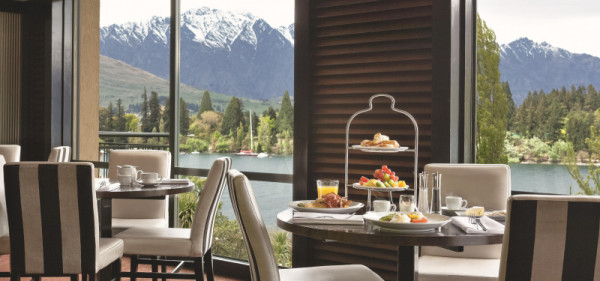 Kamana Lakehouse
139 Fernhill Rd
On the more reasonable end of the affordability spectrum (but arguably just as nice), we arrive at the option of Kamana Lakehouse. With a uniquely upscale boutique charm to it, this is the ideal spot to immerse yourself in the mountain lifestyle before you ascend the slopes for some glorious powder shredding.
What to do…
Thrills are a plenty here in this frosty paradise. There's nothing like a healthy dose of adrenaline to spice things up in a long-term relationship so we suppose the real question is, are you game enough?
---
---
Ski Three Peaks In Three Days
Coronet Peak, The Remarkables and Cardrona
Ski the day and night away at Coronet Peak, with a sweeping panoramic view of Wakatipu Basin. Here, you and your significant other will come face to face with the very DNA of Queenstown's vibrant winter nightlife. After hanging up the goggles and gear, the two of you can cap off the entire affair by curling up next to a fireplace with a mulled wine in hand. And that's only day one.
Keep it fast and fluid with a different ski area each day. At The Remarkables, experienced couples can ski amongst rocks, frozen lakes and enjoy off-piste powder, while those still finding their feet can do so in the awesome learning areas. A little further afield and nestled between Queenstown and Wanaka is Cardrona, the home of professionals and exciting competitions sure to spice up your skiing experience.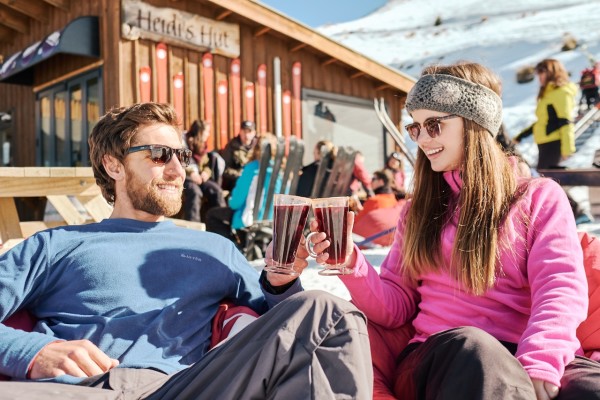 Tandem Bungy Jumping at Kawarau Bridge
Shotover & Camp St, Queenstown
Feeling as though there's a bit of distance between you and the missus lately? Not to worry, we have just the solution for that. Bond figuratively and literally over a common fear of falling fifty metres with a hearty round of tandem bungy jumping. Nothing says "I love you" like holding the one nearest and dearest to you while becoming a human tetherball for the better part of your morning.
Shotover Heli Rafting
25 Shotover St, Queenstown
Take to the skies in a helicopter to Skippers Canyon before testing your mettle at Shotover River. Navigate yourself throughout the mighty "Mother" rapids, the ultimate act of defiance towards nature itself, and come out on the other side with a unique mutual accomplishment you'll be hard-pressed to recreate anywhere else.
---
---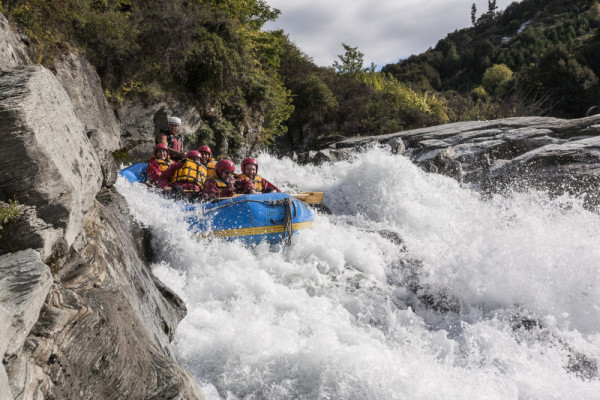 Where to dine…
Some of the most intimate moments occur when two people share a well-cooked meal, it's one of life's sweetest aphrodisiacs. Get acquainted with Queenstown's world-renowned produce from land, sea, and everywhere else in between.
Yonder
14 Church St, Queenstown
Showcasing that signature Queenstown quality, you'll be dining on a variety of Asian-fusion dishes here at Yonder such as salt 'n' Szechuan squid, miso cured salmon, and slow-cooked pork belly in an apple puree complete with crackling and salad.
Rata
Tek Nuku, 43 Ballarat St, Queenstown
Michelin-star chef and Gordon Ramsay collaborator, Josh Emett, is the man behind Rata's fine dining menu. And make no mistake, this definitely isn't Emett's first rodeo, being the proud proprietor of two other fine domestic establishments (Hawker and Roll & Madam Woo). Whether it's grass-fed beef tartare you're after, bluff octopus a la plancha, or perhaps some pan-fried blue cod – this place is a must.
Wakatipu Grill
79 Peninsula Rd, Kelvin Heights, Queenstown
There's upscale, and then there's Wakatipu Grill upscale. Found on the breathtaking shores of Lake Wakatipu itself (naturally), here you'll be given the opportunity to dine on the finest modern New Zealand cuisine accompanied with wine of the same calibre.
---
---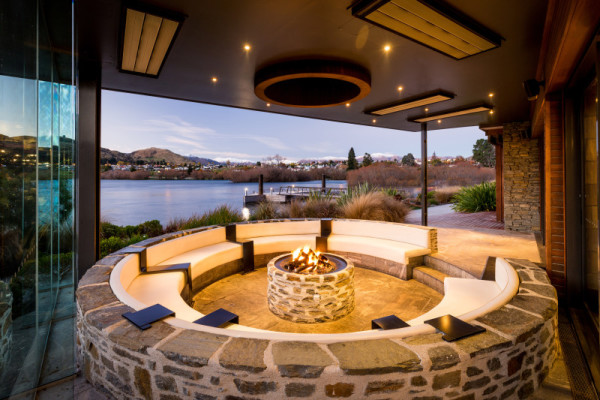 And for a relaxing time…
Face it, no matter how adventurous you are, you'll eventually need to take a breather. More importantly, you may need some quiet time to become reacquainted with your significant other. Indoor folks and adrenaline junkies alike, here are some easier paced Queenstown options to fill in the idle hours.
Onsen Hot Pools
160 Arthurs Point Rd, Arthurs Point
Indulge in an entirely unexplored level of relaxation. There's crystalline waters (some of the purest on Earth), cedar hot tubs with a clear view of the picturesque scenery, world-class massage facilities, and a whole lot more. Tranquillity, thy name is Onsen Hot Pools. Be warned: you'll need to book well ahead of time.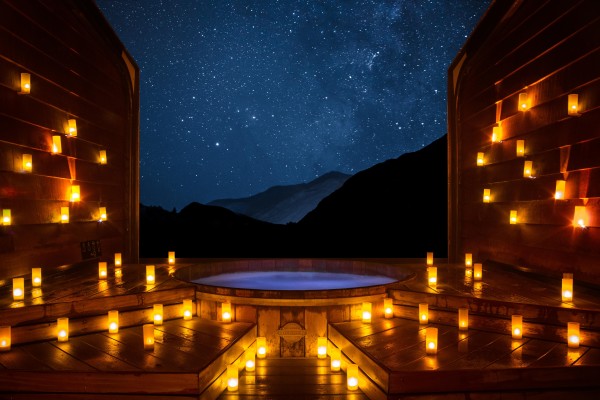 The Spa at Millbrook Resort
1124 Malaghans Rd, Arrowtown
Given how popular and in-demand Onsen Hot Pools is, it's calendar is usually fairly stacked with Instagram-fiending visitors. Which is exactly why we're prescribing The Spa at Millbrook Resort. Here, you'll find a different kind of scenery that's just as calming, complete with their own forms of spa relaxation, an entire array of biotech skin therapy, as well as an entire menu for massage options.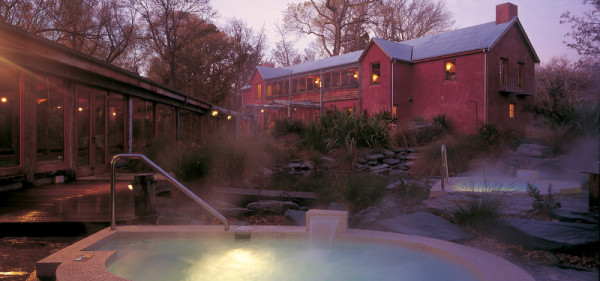 Gibbston Valley Winery
1820 State Highway 6, Gibbston
There's nothing like a slower-paced session of wine tasting to conclude a day on the mountains. The next stop on our list is none other than Gibbston Valley Winery. Offering extensive wine tours as well as some mouth-watering grazing platters, here you'll be able to sit by the meadows on a picnic bench and enjoy the fresh winter air with a bottle of something from one of the more impressive cellars this side of the Southern hemisphere.
The Bunker
14 Cow Ln, Queenstown
---
---
Hidden away in a quiet corner, The Bunker's cocktails speak louder than words. This intimate back alley haunt is delightfully rustic, and with a close time of 4 AM, it's the perfect place to cap off a long and eventful twenty-four hours.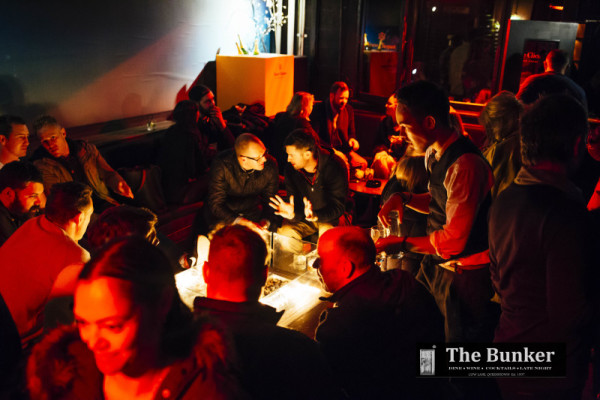 Not travelling to Queenstown with a partner this winter? You can check out our quickfire guide to an ultimate boys' weekend in the winter paradise over at this article.
This article is proudly presented in partnership with Destination Queenstown. Thank you for supporting the sponsors who help make Boss Hunting possible.