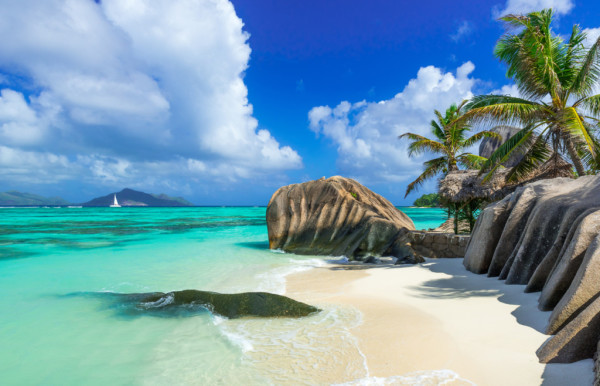 Nicknamed 'The Land of Perpetual Summer' and occupying its own tiny space 1500 kilometres off the coast of Africa is the Republic of Seychelles – 115 granite and coral islands begging for your exploitive presence.
Paradise in the true sense of the word, Seychelles is the Garden of Eden in beach form. The biggest island and the nation's capital, Mahe, is only 30 kilometres in length and looks like something out of Jurassic Park. The islands were formed by a volcanic eruption giving them their rustic black granite signature. They are dominated by untamed tropical vegetation, most of it found nowhere else on Earth. Against this backdrop are some of the world's most pristine beaches and azure blue water – making even The Great Barrier Reef feel a bit sheepish.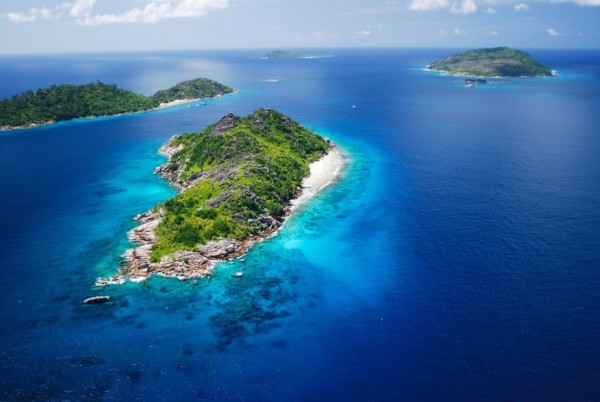 The Resorts
The islands walk the line between wild nature and a touch of sophistication – with just enough human intervention to enjoy them in luxury. A plethora of major resort groups have bought into the beach destination; most offering large scale all-inclusive packages.
---
---
Banyan Tree Seychelles is among the most luxe of those found on Mahe, offering an exquisite slice of coastal life. The resort is set on a private archipelago with some 60 grandiose villas dotted through the rainforest, each with its own private pool and overlooking the impossibly beautiful Intendance Beach.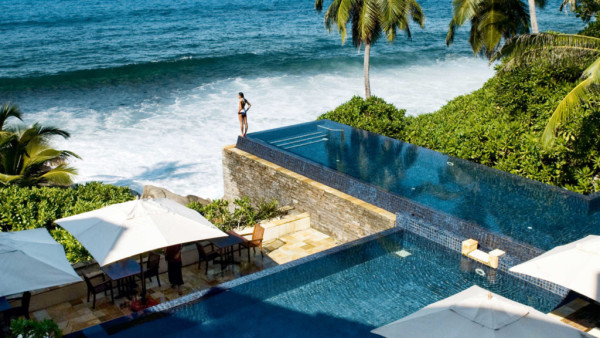 Hilton Seychelles Labriz Resort & Spa is set on its own island off the coast; only accessible by helicopter or boat. The population consists solely of majestic white beaches and virgin rainforest. Accommodation consists only of private villas, with Hilton sparing no cost to ensure unmetered sumptuousness. It comes with a price tag, but you're paying for the extra security needed to force you off at the end of your stay.
North Island, to be fair, probably deserves its own article. It's renowned as the world's most exclusive hideaway – there are only 11 opulent hand-crafted villas – and it's where the Duke and Duchess of Cambridge had their honeymoon in 2011. The only catch is that you'll probably have to skip a few smashed avocado on toast's to save up; the villas start at €5,835 per night.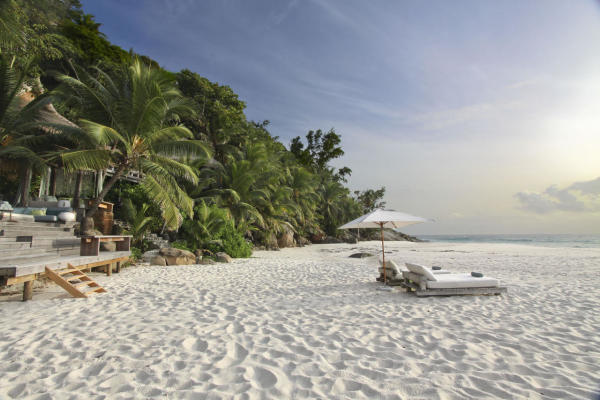 The Beaches
The lifeblood of the country – the resorts are simply accessories to the beaches. There's no shortage either, with federal law prohibiting ownership of any beach found on the 115 islands. Most notable is Grande Anse, found central to most settlements on the main island. Renowned for its length and untapped beauty, Grande Anse is arguably the most popular beach among locals and tourists alike; the vibe adding another notch to its belt. The water actually looks like someone pumped up the saturation on Photoshop to ridiculous levels.
Anse Intendance also deserves a mention, namely for its secluded nature. It's the playground at the feet of Banyan Tree Seychelles and you're likely to first see it on the postcards when you arrive at the airport. There's a reason for that – azure blue water so clear and sand so white people wouldn't believe you if you described it to them. The beach also hosts some of the better swell on offer, so bring your board.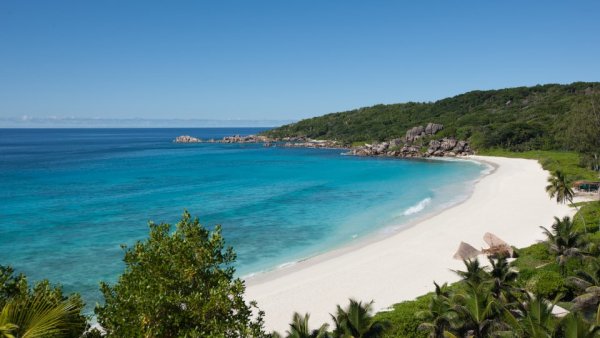 How To Spend Your Days
Fishing is the flagship of Seychellois pastimes. The waters are some of the most fertile on the planet – you'll be begging for a break from the non-stop screaming reels. An increase in piracy in the outer islands has vastly impacted commercial fishing in Seychelles. The result is a skyrocketing fish population, with Yellowfin Tuna, Mahi Mahi, Wahoo and many other gamefish becoming a guaranteed fixture on any recreational fishing trip. The islands also play home to incredible numbers of Marlin and Sailfish, attracting big pelagic hunters from around the globe.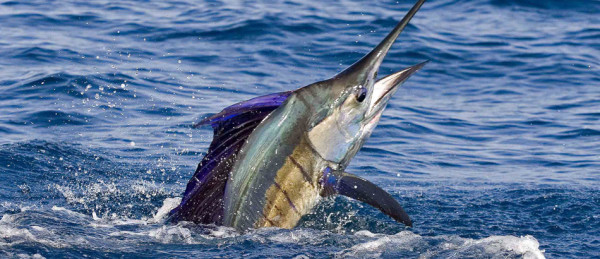 Diving is the best way to immerse yourself in the marine surplus Seychelles has to offer. Under the surface you'll find a stunning topography of expansive reefs, walls, pinnacles, drop offs, wrecks and canyons – add this to one of the most diverse marine environments around and you'll be wishing you had another tank down there. Expect 30 metre visibility and to kick yourself for not buying that new GoPro. Local dive companies offer relatively good rates on dives so the financially-conservative may rest easy.
---
---
How To Get There
I'll be straight with you; unless you live in Africa or Europe it isn't easy to get there. For those traveling from Australia, you'll need to fly to Dubai first then catch another flight to Mahe. Emirates offer the most frequent and price-competitive flights, and you won't catch us complaining about copping some gear at Dubai International Duty Free. Alternatively, you can fly Perth-Johannesburg (South Africa)-Mahe.
No need to worry about the return flight because you probably won't leave. Enjoy.