I'll admit when Sheraton's PR team got in touch with me to offer a stay at the Sheraton on the Park Sydney, I was hesitant to accept as I wasn't sure whether, at the end of the stay, I'd be able to recommend this hotel.
You see I have something of a penchant for boutique hotels that, in my experience, offer a more intimate and personalised stay. In recent months, though, I'd had a string of average stays in hotels that, while they looked cool, really messed up the basics. It had been a few years since I'd stayed in a big chain hotel so I was looking forward to seeing if the 'big guys' knew how to get the basics right. Needless to say, at least in the case of Sydney's Sheraton on the Park, they definitely do.
Greeted by the bellboys on the way in to the grand (if a little dated) foyer, our check in was friendly and seamless, offered with a typical rundown of the property's facilities, and within minutes we were on our way up to our Level 19 Grand Executive Suite with Club Lounge access.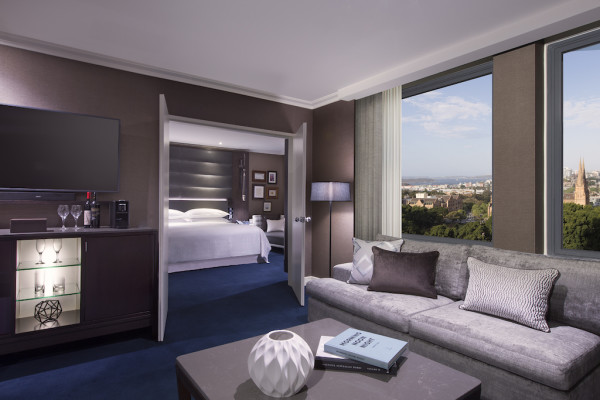 Make your way into the bedroom and you're greeted by a king bed, a chaise lounge and entry into the wardrobe and bathroom. If I'm honest the interior design of the room, and indeed the whole hotel, is a little too generic for mine; but I absolutely understand the appeal for those who travel regularly and don't want any hidden surprises. There's a certain comfort in the plush carpets, solid doors, and familiarity of a hotel like the Sheraton on the Park Sydney.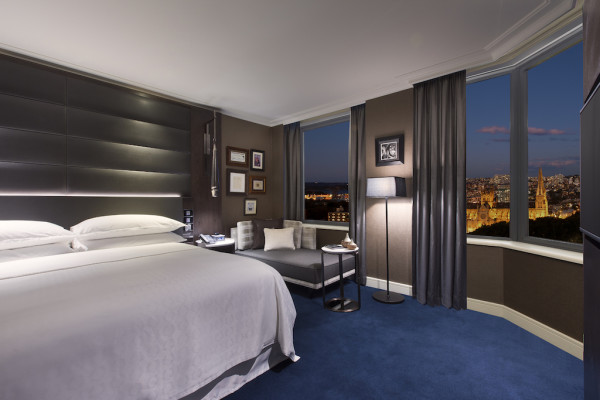 On the amenity front, there's a gym and indoor rooftop pool/spa/sauna which offer gorgeous views of the city and Hyde Park, a full service beauty and massage centre, and a top notch concierge, all of which add up to a great overall experience. For those staying in 'Club' rooms, the newly refurbished Club Lounge on the 21st floor is huge and provides complimentary food and drink from breakfast through to early dinner – if you're in town on business and don't want to have to think about food then this is a no brainer.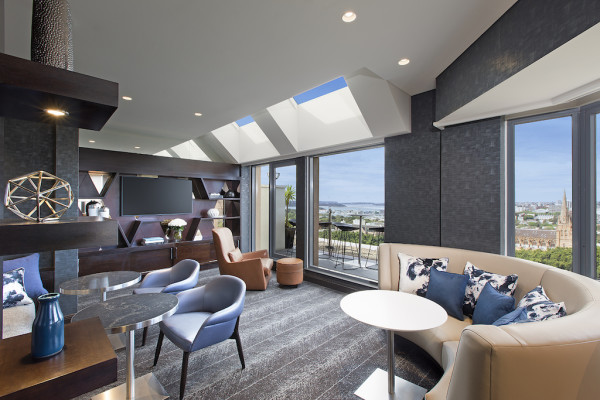 We went into this stay not knowing if this hotel would have any redeeming features. Turns out it has plenty and we'd definitely recommend it for both leisure and business travellers alike.
The Sheraton on the Park Sydney has 557 rooms across 22 levels, with rooms starting at $279 per night and suites at $499.