The second of a two-part series delving into the best Singapore can offer after the sun goes down. For our tried and tested bar and club picks, head to this article, if that's not the scene you're after, then read on.
Emerging from the 60's-style terrace house that had been sapped of its original crisp white colour in the centre of the bustling Ann Siang Hill, a warm shower baptised us by surprise as we continued our quest for a different-than-usual night out in Singapore. It wasn't long at all until a building of a similar colonial-Chinese heritage offered what at first glance looked like a bookstore cafe that had shut up shop many hours earlier. We weren't to know that by night the quirky establishment had flipped itself into a groovy, vinyl-spinning bar.
The south-east Asian city-state might take the cake for some of the region's best bars and nightclubs, but even Superman can't back up night after night without admitting there's more to life than all-nighters.
We've shown you the playbook for an indulgent evening at Singapore's best of the best, but we all have our vices, and quite often that list doesn't always prioritise booze-fuelled blowouts. We hear you, hence this assortment of after-hours options from surprisingly entertaining comedy shows to late night dessert bars and a few funky hangouts in between.
Artichoke
You can forgive me if my expectations weren't incredibly high for this food joint since the restaurant's namesake doesn't appeal to me even slightly. I was pleasantly surprised, however, that Artichoke has nothing to do with artichokes, but it does have everything to do with tasty south-east Asian twists on Middle Eastern cuisine. Trained on Aussie home turf, Head Chef Bjorn focuses his easy-going, free-flowing attitude to his dishes, encouraging both sharing and experimental flavour combinations. The decor is a little bit whacky (think 'Pablo Esky Brah' posters on the back wall) but it's balanced out by things such as a very approachable drinks list. Casual but not too cheap, fun but not too eccentric, Artichoke will definitely be a regular occurrence in my Singapore itinerary.
Cheek by Jowl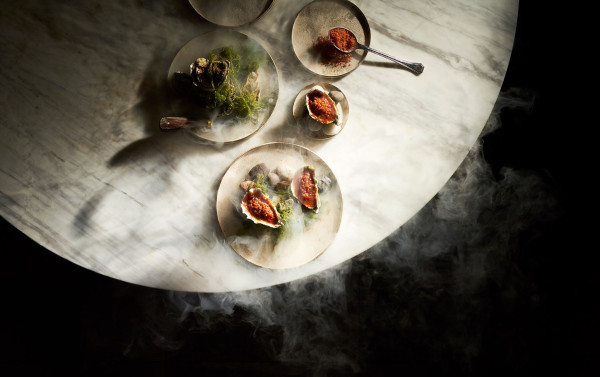 On the other side of the coin you'll find Cheek by Jowl, a modern Australian fine dining jaunt jammed into an old-school shophouse on the historical Boon Tat Street. Our evening was lovely, underscored by an even more enjoyable wine list, but the five-course degustation menu still left something to be desired. I'd recommend checking out the highly-regarded (and of the same rough price point) Burnt Ends, although I never ate there myself. Or you could simply take the rather large bill you'd rack up at Cheeky by Jowl and spend not even half of it on a more enjoyable blowout at Artichoke.
White Label Records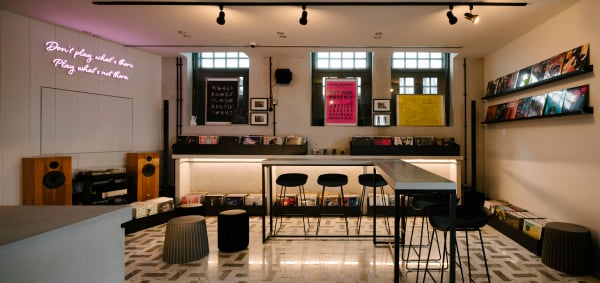 To my surprise, the aforementioned alter-ego bookstore cafe on Ann Siang Hill is actually a vinyl record shop by day and a cool watering hole by night. Edgy youth brush shoulders on the white marble floor while enjoying a cheeky cocktail or two as the DJ spins tunes from the store's large assortment of LP's. Think a slightly cleaner cut boiler room vibe with an arty flair. Well worth a drink at any point during your evening.
Let's Go Bike Night Tour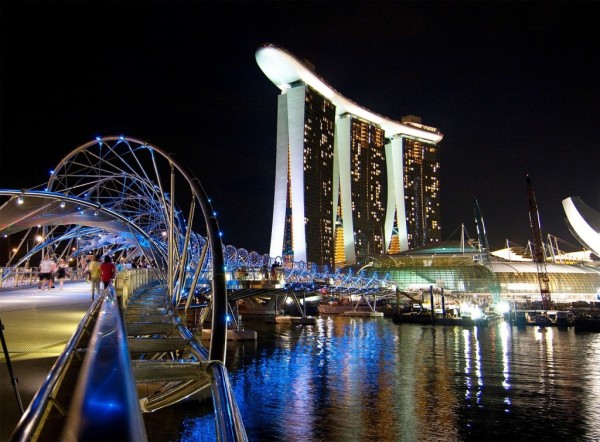 I don't think I've ever been one to advocate for a bike tour of a city, but I was, once again, caught by surprise at how enjoyable the sunset cruise was along Singapore's snaking waterfront absorbing all the dominating structures from up close and personal. I'd recommend swapping the bikes for an electric scooter so as to not work up a sweat in the sticky hours of the early evening.
2am Dessert Bar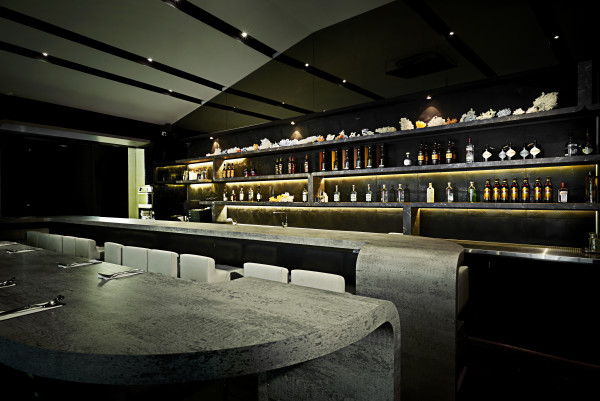 Regardless of where your night starts, we can all agree that any successful evening ends with food. Open until – you guessed it – 2 am each evening except Monday, this mysterious and seductive late-night venue offers the perfect setting for a nightcap with or without a tasty dessert to share. The Holland Village establishment offers a plentiful assortment of both sweet and savoury blends matched with a healthy bar menu featuring everything from saké to an old fashioned and of course your surefire Tiger lager.
21A Lor Liput, Holland Village
Harry's Bar
If you haven't cottoned on thus far, Singapore's varied nightlife options caught me well and truly off guard. Found on the banks of the city river and perched above the tourist magnets that are the eateries of Clarke Quay you'll find Harry's Bar, sporting an upstairs comedy club showcasing both Singapore and the world's funniest live acts in your classic stand-up venue fashion. I can probably count the number of comedy shows I've been to in my life on one hand, but I assure you this night did not at all disappoint. Of course, do a little research ahead of time to ensure you don't cop a dud act, but definitely don't let any cultural apprehensions stop you. You might even learn a thing or two.
8A Marina Blvd, 1-3 Ground Plaza
For the first half of this two-part Singapore feature, check out the island city's coolest bars and nightclubs for your next long weekend jaunt in the country.
The writer was a guest of Visit Singapore.