It was only in March that Qantas broke records with its 14,498 km non-stop journey from Perth to London in just over 17 hours. Now, a little less than six months later, the battle to offer the world's longest non-stop flight has been championed once again, this time by Singapore Airlines with a 15,000 km flight between Singapore and Newark (NYC) lasting just under 19 hours.
This service between the two major cities previously existed but was withdrawn five years ago as it had become too expensive. Now, with the new Airbus A350-900ULR (ultra-long-range) instead of the previously used, gas-guzzling four-engine A340-500, the airline is relaunching one of its flagship routes and reclaiming the title of world's longest non-stop flight.
You have to wonder, can 19 hours on a plane really be worth the time saved sans stopovers? Singapore airlines declare that it is and, based on the lack of spare seats available, passengers seem to be willing to take the risk and find out.
---
---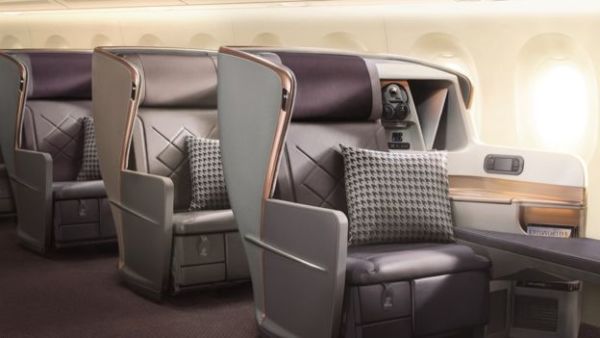 "The A350 is a clean-sheet design that has been designed for those long-range flights," says Florent Petteni, Airbus' aircraft interiors marketing director for the A350. According to Singapore Airlines, business class seats for the flight are fully booked and there are "a very limited number" of premium economy seats left. Business class tickets entitle passengers to two meals, and the choice of when they are served, plus refreshments in between. They will also have a bed to sleep in. Premium economy passengers get three meals at fixed times, with refreshments in between. No economy fare options are available on this flight.
The first flight is set to depart Newark at 10:45 am (EST) and arrive in Singapore at 5:30 pm the following day. The second round will depart Singapore at 11:35 pm and arrive in Newark at 6:00 am the following morning. Singapore Airlines will initially operate the route three times a week, departing Newark on Tuesday, Friday and Sunday beginning October 12. When it receives a second A350-900ULR, the route will become daily, starting on October 19.
If you're looking to experience the future of long-distance flight, this is your chance.