It looks as if the world's top-ranked airport is doing everything possible to ensure no competitor will take their title away from them.
Singapore's Changi airport has recently announced it will be taking the airport experience to an entirely new dimension, with plans to construct this $1.63 billion 'Jewel' complex.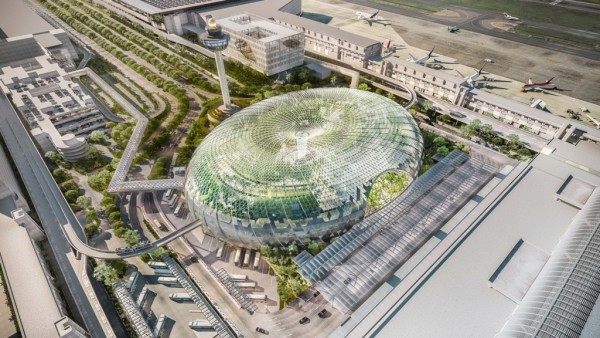 Due to open in 2019, the massive climate-controlled glass dome will house a five-story indoor rainforest with the centrepiece being a 40 metre high 'rain vortex' waterfall.
---
---
Designed by water engineering firm WET, who's resume include Las Vegas' Bellagio fountains & their Burj Khalifa counterparts in Dubai, the waterfall will play host to a 'Vivid Sydney' style light & sound show after dark, all the while using recycled rainwater collected from the roof.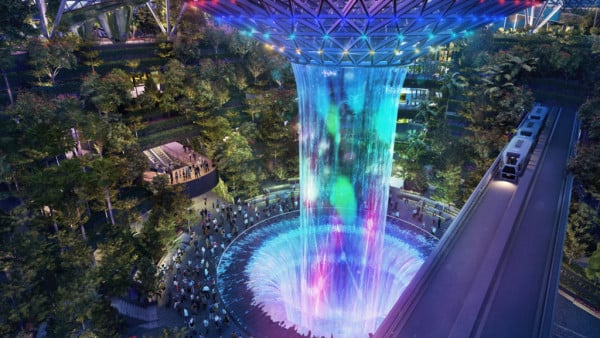 On the upper levels you'll find a canopy park, including glass-bottom walkways and play nets for bouncing around the tree tops.
If you're somehow still bored during your stopover, there will be two mazes to keep you entertained and the five floors will also extend below ground, as well as above, with the plan to eventually host over 300 shops and food outlets.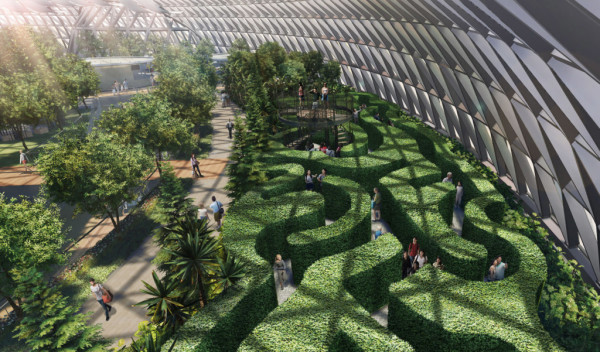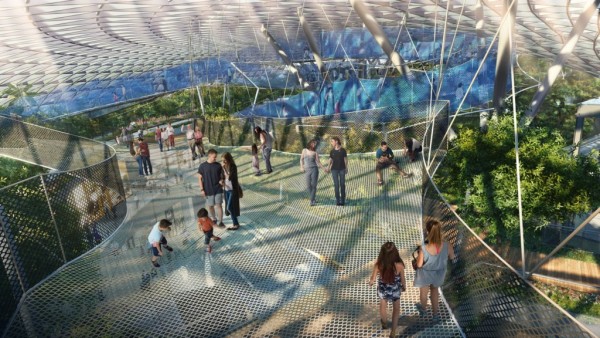 It is expected that a 130 room hotel along with a variety of airline lounges will also call the Jewel home, in due course. The complex will be connected to all terminals by the Skytrain service and will one day include a direct departure terminal for cruise ships docking in Singapore to facilitate a seamless fly-cruise transition.